<![CDATA[SN-INDEX-OPEN]]>
Welcome To Your GoE Energy Conference 2016!
Key Details:
Welcome energist!
Tickets are now available for your wonderful GoE Energy Conference 2016, at The View Hotel, Eastbourne, on November 12-13. This will be our first energy conference as the Guild Of Energists, and it is important for you to be there!
Click here to get your GoE Energy Conference 2016 ticket at the discounted rate of £199.00. Don't forget to tell your friends and colleagues you will be attending!
We had an absolutely amazing conference at The View Hotel last year (2015). To read Stephen Kent's report, and to view our photo galleries, follow this link.
Chair of The GoE, Silvia Hartmann, has already confirmed her place at the conference, opening on Saturday morning with a keynote talk named "We LOVE Energy!".
Also confirmed to appear at Energy 2016 is Dr Thornton Streeter, the Founder and Director of The Centre for Biofield Sciences (CBS) in India & UK, and was one of the most popular presenters at the 2003 and 2011 conferences with his hands-on talks about the human Biofield.
We will be announcing a new presenter every two weeks on the run up to the conference, for the up-to-date list, follow this link.
For the latest up-to-date news about Energy 2016 and The GoE, head to our Facebook Page!
I look forward to welcoming all you wonderful energists to the GoE Energy Conference this November!
Alex 

Alex Kent
Director of GoE & Conference Organiser
GoE Energy Conference 2016 - Ticket Ordering
How To Order
The GoE has an online ticket ordering system that accepts payment by bank transfer (preferred), card payments via PayPal, card payments by phone and cheques:
Phone the ticket hotlines on +44 (0)1323 700 800 (UK) or 646 496 9857 (New York, USA) - lines open Mon to Fri, 9:30am to 4:30pm GMT
GoE Energy Conference 2016 Ticket Prices
Tickets for the GoE Energy Conference 2016 are currently at a discounted rate of £199.00 (£299.00 RRP).
Your GoE Energy Conference 2016 Ticket Includes:
 
Two days and a night of NEW presentations, exciting workshops and energy events
Last year we had over 20 fantastic presentations, hands on workshops and the latest techniques from the top energists in EFT & Energy from around the world, including: Silvia Hartmann, Sandra Hillawi, Susan Kennard, Jacqui Crooks and many others.
 
Comprehensive GoE Energy Conference 2016 Manual
Featuring presentations from this year and many from previous years we don't hold back in putting the extra-effort into your conference manual! We work with a publisher and printer to give you this professionally produced keepsake of your time with us.
 
I Energy Goody Bag
These 100% cotton bags are perfect for all energists who love energy to keep all of their objects in and we'll give you lots of special gifts to get started with, including a copy of The Energist magazine!
<![CDATA[SN-INDEX-CLOSE]]>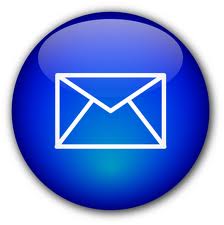 Find out what's on where, who's doing what in EFT & Modern Energy. Get special offers & the latest information on conferences, special events, workshops and certification courses.