<![CDATA[SN-INDEX-OPEN]]>
Pre & Post Conference Training Courses 2017
These are the training courses that took place before and after the GoE Energy Conference 2017.
---
Positive Modern Energy Tapping - Friday, November 10th 2017 - 10am to 5pm
with GoE Editor Stephen Kent
One-day introduction course to Silvia Hartmann's Modern Energy Tapping techniques.
Suitable for those that are brand new to tapping and modern energy work, as well as experienced tappers who want to refresh their skills.
This course is the foundation level you need to attend* before taking either the Modern Energy Tapping Professional (see below) or Energy EFT Master Practitioner courses.
Bring a friend for free! After booking let us know your friend's name you've invited along.
Retake price for existing Energy EFT Foundation attendees and Energy EFT Master Practitioners: 50% discount
Note: If you have completed Energy EFT Foundation previously you do not need this course to attend Modern Energy Tapping Professional
---
Energy Coach Professional - Friday, November 10th 2017 - 10am to 5pm
with GoE Trainer & Course Co-Creator Jorge Vence
In the brilliant, fast-paced Modern Energy Coach, written by Silvia Hartmann and Jorge Vence, you will discover...
How to attract high energy clients
How to work with high energy clients
How to help people achieve practical goals in the real world
How to use a huge array of Modern Energy techniques to help your clients succeed
Practical, highly focused and success orientated, The GoE's Modern Energy Coaching course helps you expand your reach as a modern energist, and opens the door to a world of new opportunities.
Modern Energy Coach is an intensive one-day course, in four exciting course units, to expand the modern energist's reach beyond healing, therapy and counselling their clients, into the wonderful world of coaching successful individuals to become even more successful and make both their personal and business dreams come true.
Bonus: Register for this training and attend the Energy Dating Coach evening workshop with Alex Kent free-of-charge!
---
Energy Dating Coach - Friday, November 10th 2017 - 7pm to 9pm
with GoE CEO & The Energy of Attraction Author Alex Kent
As an inclusive bonus for people attending Energy Coach Professional with Jorge Vence, author and Guild of Energists CEO Alex Kent will be teaching an evening workshop specifically focussed on helping your clients attract beautiful new partners, learning how to approach anyone, effortless dating and getting their 1st circuitry flowing freely.
The Energy of Attraction model promises "Social, Romantic and Sexual Abundance", meaning having good friends, going on dates and having sex become choices you can make because you attract and create an abundance of opportunities.
Lots of your potential clients will consider their love and social lives as a drought, "getting lucky", something that "just happened", or another world they don't feel connected to. Through the Energy of Attraction you'll be taught advanced skills for making them feel alive again.
Whether your client's wish is to be single, or find "the one", becoming an Energy Dating coach will help make them their most attractive selves possible.
Over the two hours you'll be taught:
The Energy of Attraction Model.
How to tailor your coaching to your client's individual needs and how they learn the best.
Identifying and moving forwards on baseline energy threshold shifts.
Exercises for enjoying standing out, approach invincibility and how to connect with strangers.
Client safety through the Ten Karmandments.
For booking on this workshop you'll receive:
A first edition copy of Alex's book "The Energy of Attraction".
GoE Modern Energy Dating Coach certificate - be the first to receive this!
An extension to your GoE Membership - 6 months practitioner, 3 months trainer.
Six months of meta-coaching from Alex by email if you have any questions afterwards about helping your specific clients with the Energy of Attraction.
If you're an existing GoE Energy Coach then Contact the GoE to find out about the retake price!
---
 Modern Energy Tapping Professional - November 13-15 2017 - 10am to 5pm
with GoE President & Course Creator Silvia Hartmann
Modern Energy Tapping Professional (MET Pro), written by Silvia Hartmann, is the next level up and a true evolution beyond Energy EFT Master Practitioner. We've put all our experience, heart & soul into designing MET Pro from the ground up to be your go-to Modern Energy Tapping technique.
This special preview course on the three days after the GoE Energy Conference will be the one and only time that Silvia will teach MET Pro as a live training.
Course features:
Designed for people seeking to become professional practitioners and earn a good living from helping clients with MET Pro.
Practitioners develop skills working with a wide range of paying and/or charitable clients, from low energy states (fears, phobias, anxiety, etc) to high energy states (joy, creativity, coaching, abundance, attraction, etc).
Packaged treatment flows enabling you to sell three or more session packages to your clients for helping them with their problems, whilst also having the option of a long-term relationship afterwards similar to being their lifecoach.
Truly "Third Field" and free from the old counsellor and Freudian treatment flows.
Learn how to present MET at fairs, festivals, conferences, exhibitions, businesses, schools, etc.
The course comes with a full colour manual for students that matches the visual and energising format that you already love from Energy EFT Foundation and the re-branded MET Foundation.
Designed for GoE Rosetta so the course manual is easy to translate into any language that trainers would like to teach in.
MET Pro is free of the term "EFT" making it immune from legal and trademark issues that have engulfed Europe and Japan.
Differentiation from other tapping systems to avoid name confusion. For six years, we've been accidentally promoting other brands and this was confusing for clients.
MET Pro support materials.
Existing GoE Energy EFT Master Practitioners get an exclusive 50% discount off the full price of this course!
<![CDATA[SN-INDEX-CLOSE]]>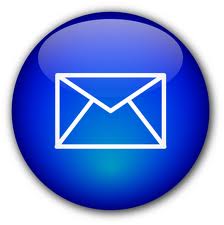 Find out what's on where, who's doing what in energy tapping & Modern Energy. Get special offers & the latest information on conferences, special events, workshops and certification courses.