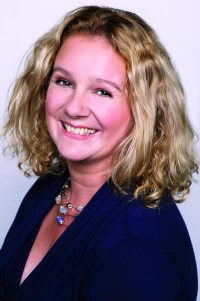 I've really enjoyed the Energy Healer for Animals distance learning course. I've been an EFT Master Practitioner for several years which I absolutely love. I initially found some of the other energy exercises quite difficult but with practice and my tutors guidance, I am now much more comfortable with them. I love that I now have this new service I can offer with confidence.

There's excellent guidance for actually setting up your business as an energy healer for animals.
I also learned some new techniques that I am able to transfer to us with my human clients which is a great bonus that I wasn't expecting.
Wendy Tomlinson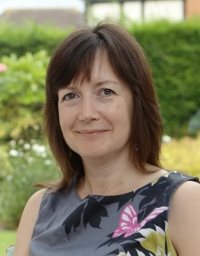 To say that it has been a pleasure to work in this way is an understatement, it has been humbling yet empowering to learn new ways of working but to be reminded that, at the end of all the training, it all comes back to the simple healing and transformat
Well, what can I say about this course - it was nothing like I expected it to be but it has added a whole new dimension to the way I work!

I trained as an EFT Master Practitioner some years ago and love the simplicity and also the versatility of working with it and using it to empower clients. About the time I was working through that course a friend was working through this one. Although I love animals my therapy work was based around working with people so I felt to stay in that area was a better fit for me - I was a bit envious though at the thought of her working with animals, I have to admit. Move forward several years to last Autumn and the thought of working through this course came up for me again and I knew the time was right to do it.

Straight away, as with all of the courses offered through the GOE, I was fascinated and intrigued by the different exercises, some of which were reminders and some of which just beautiful common sense that resonated so well with my way of thinking. Immediately, I put things into practice with my pet rabbit, who by now almost floats about with the amount of healing he has had, and also with my two legged clients. The awareness of straight forward, simple and powerful approaches has meant that I have had more ways to reach out to people, in working with themselves and through them to their animals as well. The finely tuned responses that our animals have to our emotions is well documented so working with the whole environment is such an immense thing to do for all who share it and, when you think about it, so obvious. I have found myself being able to add healing to all the different places in which I have stayed during the course, where animals are present and feel that I have been able to create real change each time.

So what is the course like? Firstly, it is not about tapping on animals - I did wonder about the practicalities of this before I started! It is more about working in a spiritual and intuitive way, reaching out with your energy to make that connection and raise the vibration and love that surrounds each animal, their people and their environment. It is a gift and an ability that we all have, no mystery, no initiation ceremonies, no I'm better than you, just simple. powerful, loving energy work that benefits all concerned, the healer included. To say that it has been a pleasure to work in this way is an understatement, it has been humbling yet empowering to learn new ways of working but to be reminded that, at the end of all the training, it all comes back to the simple healing and transformational power of love.

Thank you Silvia and Barbara for sharing this and making the world a better place.
Nicky Carling, EHA Graduate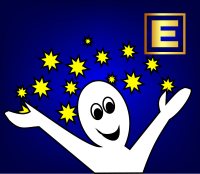 I would have no hesitation in recommending the course to those whose hearts call upon them to help the animal kingdom.
I embarked on the Energy for Healer Animal course without knowing the full content of each module. For an analytical person like me it was a difficult decision to make and proved to be my first lesion in using my intuition. It felt the right thing for me to do so I trusted my gut instinct, took a leap of faith and can wholeheartedly say, I was not disappointed.

I took the time to work through each module at my own pace and did not feel pressured in anyway to rush or complete things by a set time. This suited my learning style perfectly. Each module built the foundations to enable me to put into practice the content giving me confidence to 'try out' the different techniques. The fact that there is no right or wrong answer took away the 'fear' of getting thing wrong and allowed the freedom to be an individual and to believe in myself and in the results!

Having a mentor (Barbara) throughout the course was invaluable and really helped in guiding me to areas to focus on through comments and rhetorical questions which helped enormously with reflection and learning.

I have grown as a person whilst doing the course which has helped me along my spiritual journey. I can honestly say I am not the same person who stared the course and feel more enriched, aware and informed.

Whilst practice makes perfect, I do feel I am completing the course having the knowledge on how to set up and run a successful animal healing business. I would have no hesitation in recommending the course to those whose hearts call upon them to help the animal kingdom.
Diane Gordon-Freeman, EHA Graduate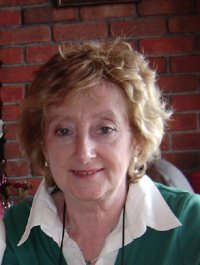 The Energy Healing for Animals Course equips us with knowledge about our energy bodies, an understanding of energy healing, the skills to apply that knowledge with confidence, all supported by sound guidance on business practices.
My interest in energy medicine started with my training through the three levels of Reiki and learned about the Universal Life Force Energy referred to in that discipline. Being blessed to have cat and dog companions I soon learned that the energy could help them if they chose to avail of it and that unlike humans they were not being polite about the benefits /effects and just walked away when they had enough.

However the source and content of the Life Force Energy was unclear and so it was a great revelation and relief to learn in the opening chapter of the Energy Healing for Animals Course that the Energy that changes everything is in fact LOVE and we are all capable of sharing it to heal the spirit.

The opening words of the course manual set the scene and convinced me this was the right course for me because the first principle is Love. Being open to love oneself, accepting the gift of love that each subject of healing has to give to me first and giving the gift of love to the recipient. The form that love gift takes will vary and be just right for that creature at that time. It will be the gift that only I can give and all the more powerful for that.

It took away any underlying anxiety about the mystery and mystique surrounding Energy Healing and the wonderful adjunct is that as an Energist I am not having to compete with other healers; I do not need to aggressively market my services or pretend to be better than others, because the gift I have to give is unique to me and the animal or entity with whom I am working.

The Energy Healing for Animals Course equips us with knowledge about our energy bodies, an understanding of energy healing, the skills to apply that knowledge with confidence, all supported by sound guidance on business practices.

The course structure followed a clear logical sequence giving the fundamentals of practice and for me, each unit provided the right information/ topic at just the right time.

There is a clear explanation about the 6th Sense which we have all heard of and probably experienced without necessarily knowing what it was. That shiver down the spine or "gut feeling" we get when something is not quite right, what we refer to as Intuition. Stronger sensations may be recognised as 6th Sense Sensations. Emotions are sensations transmitted from the energy body to the physical body by our true 6th sense, physical sensations that have no physical origin. The 6th Sense exists so we can know when there is something wrong with the energy body, where that dis-ease is in the energy body and what we need so it can be fixed. When there is an injury in the energy body the physical body transmits pain signals in that place. This is known as Psychosomatic pain which causes stress in that place in the physical body and over time causes physical illness. As an Energist I can now use my 6th sense to guide my practice to heal the animal's energy body, it's spirit.

Mindfulness has become a positive practice for mental and physical health and the Here and Now exercise in unit three focussed attention on the information we receive from our five senses and using it to inform our sixth sense. This exercise was Mindfulness in Action for me and underpins all my assessments and treatments. It is also a useful tool for validating each unique gift I give the animal.
Loretto Cattell, EHA Graduate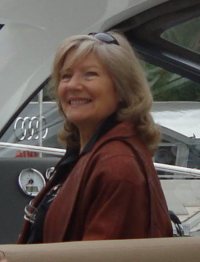 I have so enjoyed the exquisite expansion into energy healing realms that have continuously opened my heart.
If you are seeking a heart-based, love-based 'Energy Healing for Animals' Course, then look no further. Silvia Hartmann's course takes you where you never expect to go and stretches your energy healing capacities in the most exciting ways. I have so enjoyed the exquisite expansion into energy healing realms that have continuously opened my heart, uplifted me into the most joyous 'highs' and taught me so many valuable and effective energy healing techniques, giving me a complete 'toolbox' for healing animals, embracing their owners and expanding my own spiritual evolution.

I thank my tutor, Barbara, for her support and constructive feedback.

I thank Silvia for creating this amazing course for us to become ever better Animal Energy Healers.
Gillian Grace, Course Graduate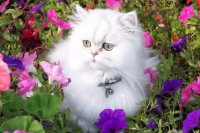 I can wholeheartedly recommend this course for its detail; organisation; planned modules and in fact for all the things that make the energy courses stand out from competitors. But what other mode of healing will not only treat the Patient (the animal) but the client (the owner) and the healer (you). It is necessary to emphasise this is energy healing and thus must run alongside more conventional methods as in setting a fractured bone. But an energetically balanced animal and owner couple equals better healing, faster healing and improved results.

Despite my training in conventional healing modalities; the complementary healing methods have so much to recommend them , mixing and matching to create the perfect cure. And an energetically balanced body is essential; it might ostensibly fall into the complementary group but is a necessity in its own right. Energy healing has made great grounds due to Silvia Hartman in the past few decades; but the potential is infinite and it is really a case of "watch this space" for evolution is taking a new leap forward to our benefit.
Sue Bellworthy, EHA Graduate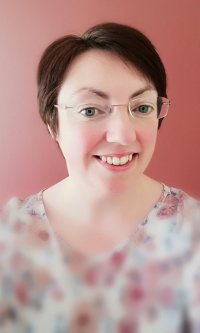 For me this course has been very informative and enjoyable. I liked the self paced aspect and I learned so much about energy healing that I never knew before. The support and feedback from my tutor Barbara was excellent and helped to keep me on track with assignments. I would highly recommend this course to anyone who has a keen interest in energy healing for animals and who are thinking about doing it professionally.
Ita Norton, EHA Graduate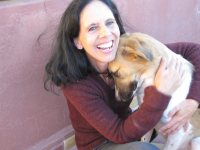 I learned to think, feel and behave like a modern energist and that gave my work and my life a new approach.
Before I signed up for the course I read some of the testimonials they were on the website and one hit me, the person who said, she had been working since many years already as a Energy healer for Animals and had done many courses before, but this one was more than different on anything that she had expected .... Wow, I thought to myself, that sounds definitely like something I want to try.

I did and I will never regret that I had done so.

My expectations lay more on the learning EFT for Animals side and the surprise was hug, that this was finally only a little chapter" - but instead, I learned a million other things, I had never expected, not even thought of it! I learned to think, feel and behave like a modern energist and that gave my work and my life a new approach. I had read before (but never fully grasped the meaning): Energy Healing for Animals happens as a result of 3 things: Love, Intention and managing your own energy. And now after the course I absolutely fully agree with that - and I am able to apply it myself! How wonderful! Thank you Silvia, for the fantastic work you share with us. Thank you Barbara for guiding me with little words and a sure hand, through this course and all the exercises.
Bettina Stahl, EHA Graduate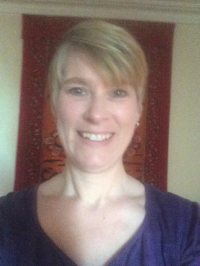 Energy Healing For Animals was so much more than I was expecting.
Energy Healing For Animals was so much more than I was expecting. This course was well laid out and structured well. From the introduction, each module built on the next so that I could learn and understand each piece before proceeding to the next.
There were several aspects to the healing that I hadn't even considered and was thankful to have them discussed in this course. As well, useful topics included pricing your services, marketing and presenting yourself to the client/owner.
This was a well-rounded course that covered not only the specific healing modality but also additional tools to support the healing.
Sharon Wenner, Professional Energy Healer For Animals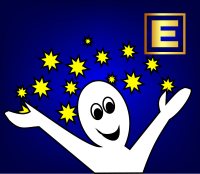 Profoundly life changing
The Energy Healing for Animals Course has been in some ways a profoundly life changing course for me, as it has opened my eyes to the amazing world of energy that exists all around us. I now see the world in a new, different, and more hopeful way, as I know that there is always a remedy for everything that we perceive as wrong and ailing in the world; more energy!

I feel confident that I now have all the tools and skills I need to be able to help the animals I will meet in the future, that need my assistance in raising their energy levels to help them heal.

I am sincerely grateful to Silvia Hartmann for creating this truly amazing course, which contain deep knowledge and insights in modern Animal Energy Healing.
Katarina Johnsson, EHA Graduate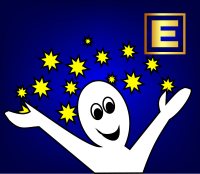 I feel prepared, I feel educated, and I am confident in my education and training.
Before I started the Animal Energy Healing course, I knew I wanted to be an animal healer, but I wasn't sure how to go about it and in what way I would be healing animals. I was so excited to start this course so that I may learn the necessary tools and exercises that could take me to the next level of obtaining my goal. Week after week, and lesson after lesson, I found each exercise and lesson to be fluid, clear, concise, and easy to understand. I embraced each technique with open arms and put them to use regularly with my own animals (and the animals I work with at my rescue). And as each week progressed, and as I learned more and more, I realized that I am officially an animal healer. I then allowed myself to really sort of fantasize about having a career as an Animal Energy Healer. I realized that I was able to actually make it a reality! After learning all eight lessons in this course, I feel confident and ready to be a professional Animal Energy Healer. I feel prepared, I feel educated, and I am confident in my education and training. I am excited to begin my career as a professional healer and do what I know I was put on this earth to do.
Andrea Babb, Course Graduate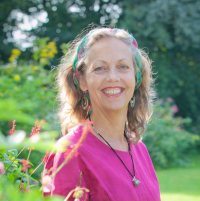 Soon after I graduated as a veterinary classical homeopath and started my own homeopathy and animal communication practice, in early 2016, I felt something was missing.

During my search on the internet, I found the Guild of Energy's website, and I was immediately drawn to the Energetic Healing for Animals course.

I thought EFT for animals would be a great addition to my "package" of healing modalities, so I decided to enrol.

However, I soon discovered the course had so much more to offer, besides "just" EFT – lots of other techniques that I can either offer on their own, or in addition to homeopathy and/or animal communication.

And who would have thought that I would be creating special energy potions for special animals?

Certainly not me, but I do… and with beautiful results, not only for the animals, but also for me. The fact that I indeed am able to reach animals with my heartfelt intentions, has given my self- confidence an enormous boost.

Finally, I am using the gift that I think we all have, as human beings, but that so many of us seem to have forgotten: being able to really and truly connect with every other living being. Working with animals and their owners in creating an optimal life for them, feels like my mission and I consider myself a blessed human being, functioning as a bridge between humans and animals.

Because homeopathy, in fact, is an energetic healing method too, I can now offer a wide range of services, all of which can be considered "energetic healing modalities for animals".
Erica Weed, EHA Graduate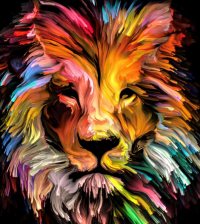 Miraculous!
If I had one word in which to describe my Journey with the course of Energy Healing For Animals, it would be Miraculous!

I am not in no way stating that this Journey has been easy, it Energetically pushes you past any blockages that you may have presently OR from the past. This course has taught me a new way in which to Love and interact with my animal friends.

What is the most important knowledge that I received from this Course? I would have to say that Energy is so very much more than we have even began to tap into! The exchange that takes place when Healing, life changing Energy is given and Love is returned, There simply are no words to express other than Life changing Love.

If there are any souls that are out there that are doubting or are unsure as to whether they should take this course or not, I would say there are no accidents, in that you were lead to the site in the first place. It is a little BIG thing called Energy.

In my life before I was a Police Officer. I saw the horrors of what humans can do to our innocent creatures. I was often frustrated from only being able to write a ticket. I would that I had known then about the Healing Love and Power of Energetic Healing!

In my summary, I would like to thank Silvia Hartman for the wonderful Energy and Love for animals that lead her to write this course in 2015.

I would also like to thank my Master Tutor, Barbara Saph for patience and gentle guidance that she gave me throughout this course
Lori Bryson-Harbin, EHA Graduate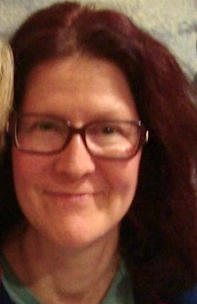 I absolutely loved the exercises
Energy Healing For Animals Distance Learning Course offers profound growth for anyone with the desire to be more aware for the animals in their life, and that includes the human animals. Be prepared to find depths, discoveries, love and centring within yourself that you were not aware of before. The course tutor is a steady guiding force, in communication with you to make sure you can understand and assimilate each lesson, which builds upon the last.

It's exciting to open your email and find the tutor's responses, and next lesson, taking you even further into your understanding, and suggestions for using what you're learning. It is a special calling, this animal-human bond, and it is deeply part of everyone's soul, whether you're aware of it or not. I absolutely loved the exercises: the expanded explanations on animals, energy processes, effects on others, environment, what to offer, the business session to get you up and running, all of which go into great detail most thoroughly. Of course it would, with Silvia at the helm, and Barbara following closely in her footsteps... I am truly honoured to be certified through this course.
Mary Hirose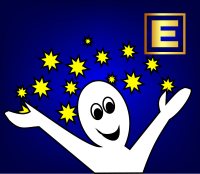 I was amazed at how far I have come and how much this course has changed how I look at so many things. As I read last night I was in tears a few times. All the separate parts added up to something I had not seen before. It was bigger and had more weight and was truly MUCH more meaningful than I had thought it would be. In this drawn out process I had evolved in a very profound way. I am not the same person I was when I began. Not nearly the same person! And re-reading through each course and each assignment helped me see that this course really is powerful. And until last night I had not seen it. It was a very emotional experience for me.

Since I have started this course, which has taken me more than a year to complete, some pretty amazing things have happened to me concerning animals. And I am grateful that I took my time because it took that long for all these amazing creatures to show up and tell me what they needed.

This course has given me the tools to direct my energy toward that realisation. I still consider myself a novice, in the learning stages, but I now have a certain confidence that I never had before and certainly an understanding of the "energy" aspect of it.

I am happy that a friend introduced me to this course. It really has changed my life. And I now have the opportunity to even start a business around this if I choose. Sixty-five and just getting started!!
Cheryl Hubbard, EHA Graduate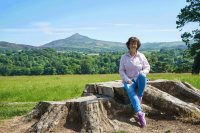 The has been the most amazing, transformational course.
The has been the most amazing, transformational course. I had no idea when I started it how all encompassing it would be. I have learned so much about energy, myself and the world. The course covers everything you could possible think of in relation to animal healing and taking a business out into the world. I learned how to heal animals but I also learned so much about myself and focus on how I will do business, how will the clients come to me and what will I charge.

The principles in this course can be related to humans just as easily as animals. I love the fact that you send in your answers and actually get feedback. That is so unusual today in an online course where there is rarely any interaction. The various units in the course have made me think differently and learn to see things from others points of views - particularly animals.

Since doing this course I have spent more time in the high energy of giving and receiving…life is great!
Lucy McCormack, EHA Graduate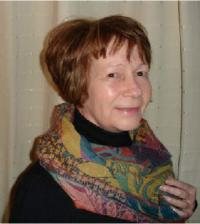 I would give it 5 sparkly stars!
The course 'Energy Healing for Animals' is extremely well structured. If I had to rate it, I would give it 5 sparkly stars!

Whether you are new to animal healing, or an experienced practitioner, the course will enrich and broaden your life knowledge and experience. The units take you on a journey of self-development and growth. Growth on both spiritual and energetic levels, but also growth in love and self-confidence. I would certainly recommend this course for all who wish to heal not only animals' spirits and energy bodies, but also the animals' carers' and the student's too.

This course naturally develops many beautiful skills, and also a purity of heart which allows one to give the gift of pure love energy to all beings. This is a wonderful course which will transform your life, and in which you will discover the beauty of the animal's soul.
Marie-Catherine Allen, EHA Graduate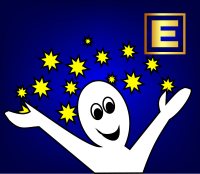 This course introduces Energy Healing in a simple manner, and it covers several methods of how to perform the healing. After taking the course, I feel the methods included were developed using a profound understanding of several traditional energy methodology, which makes it accessable for people with no experience on energy work. The tutor, Barbara was very helpful in many ways, her responses were always clear and quick, and she gave useful suggestions whenever I ask for advice.

By taking this course, I learnt how to heal my own cat and more surprisingly, I think I'm the one who was actually healed throughout the process. My cat lost her appetite because of the long medical treatment, she refused to eat and quickly became under weighted. I practived her with what I learned from the course and a day later, I saw her eating again! Now, her appetite is even better than before. I'm so glad that I actually helped my cat with what I had just learnt, this really gave my confidence a boost.
Lau Nga Man, Distance Learning Student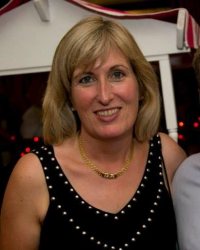 I feel that I have achieved a quality certification!
The Energy Healing for Animal course, was not what I was expecting. It is a very thorough and sometimes challenging course, with very consistent high standards. It has stretched me in ways that I had not expected and shown me ways of working with energy that I had not experienced before. I feel that I have achieved a quality certification and feel confident in starting my new business and using my new skills helping animals and their owners.
Toni Porter, EHA Practitioner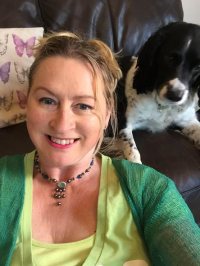 It is beautifully written and details the many problems our animals have to face, I would strongly recommend it to anyone who has an interest in animals.
I just wanted to give some feedback on the Energy Healing For Animals Course. I have been an animal holistic healer for nearly 10 years and in honesty, I felt I knew all there was to understand. This course has taken me to an even deeper level in the understanding of 'energy work'. The exercises have given me so much clarity and the feed back from Barbara has been very thorough as I really did struggle at the beginning with some of the exercises and I needed some firm guidance which I was very happy to take on board. It is beautifully written and details the many problems our animals have to face, I would strongly recommend it to anyone who has an interest in animals, I am only half way through and I can definitely see the amazing benefits and insights it has given me already.
Caroline Thomas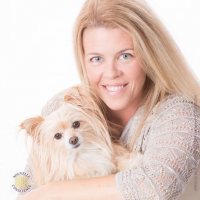 This course will give anyone who wishes to develop their ability to work with love and energy for healing animals, the tools and resources to do so.

It helps to enlighten the fact that every human is unique and for that, all healing we do is perfect and unique.

It encompass the importance of listening, to being open to what the client and the animal has to express. It teaches us to receive and be attentive, before giving.

The course presents a modern way to build a business, how to be in-tune with our enterprise, what to do practically to start up an energetic healing business. For that, it will interest anyone who wishes to start a practice or expand their existing business.
Caroline Beauchamp
This course is a great way to help people get in touch with their innate healing abilities.
My first recommendation of the course to another was at the same time I signed up.

As expected, the course is doing a beautiful job of helping her gain confidence and direct experience of the true healer she already is. The concepts and approach align perfectly with her desire to extend love and healing in resonance with her spiritual path.

I happily recommend it to anyone who would like a straightforward and accessible way to experience the power of energy work and extension of love to create miracles of healing.

Wisdom Within
Rev. Robin Jordan, O.M.C.