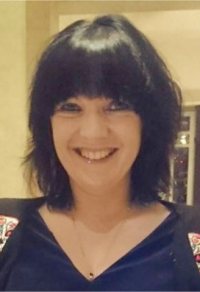 I'm very happy to say that yet again this is a +10 course
Thank you to Silvia Hartmann and Jorge Vence as well as my Trainer Sandra Hillawi for a fantastic course. I'm so glad I did this training as after some deliberation (as I'm already a trained coach) I decided to go for it, knowing just how good all the G.O.E courses are. I'm very happy to say that yet again this is a +10 course and adds the missing part to coaching...Energy!

Highly recommend it to anyone.
Kelly Mayne GoE Energist Trainer
I want to say a massive thank you Sandra (Hillawi) for a truly incredible day of training for the Modern Energy Coach Professional. It was such an empowering day, with glorious energy expansions and evolution's. I have worked with energy most of my life, in one form or another. But the Energy Coaching took it to a whole new level, beyond anything I thought it could be. I feel like I have been waiting my whole life to experience this approach to using my energy. I nearly wept at how beautiful it is to be able to support people this much in achieving success in reaching their goals and dreams. Thank you Sandra, and thank you Silvia and Jorge for creating this magnificent Coaching course.
Paul Grant, Ireland.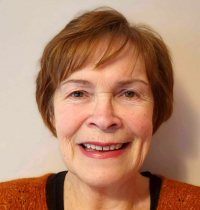 I've been a member of the GoE since 2006 and a trainer since 2008. Learning and growing with the organisation as it has evolved has been such a pleasure. The Professional Energy Coach course completes the range of modern energy courses so that Professional Energists can help people who are on any level of the SUE scale. This course is aimed at working with people who are already on the high end of the scale (+7 and above) much of the time, but who find they can't see a project through to completion or even begin it when their energy drops and stress levels increase.

With modern stress management techniques and the championing of the client and their project, we can help them to plan and follow through on whatever they want to create in their life. On a personal level, I found this course to be mind-expanding and so energising, I was buzzing with positive energy and creative ideas at the end of the day. I also came away with a practical and achievable plan for a project which I'd been procrastinating about.

Sandra Hillawi is a gifted trainer; this is the second course I have taken with her online and the experience has been wonderful on both occasions. Sandra's kindness, compassion and support shine through everything she does. There was plenty of time for personal growth, experiential exercises and illustrative stories from her personal experience. I wholeheartedly recommend training with Sandra, who shines her heart of gold on everything she does. Excellent course, inspiring trainer - definitely a +10 experience!
Helen Ryle, Ireland