<![CDATA[SN-INDEX-OPEN]]>
GoE2016 - P11 - Sparkle to Success with Susan Kennard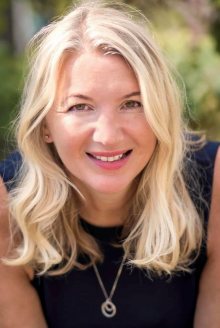 59 min video presentation by Susan Kennard on "Sparkle to Success" plus PDF handout to download.
It's important to clear any feelings of disconnection to our purpose. When we have traumatic events or perceptions of belief that tell us we are not safe, loved or protected, then we close down a little bit of our heart.
I will share with you my journey through adversity to success, and take you through one of my favourite processes to release the first moment in your life that you felt disconnected to source, the universe, and to your inner guidance.
In this transformative presentation, you will leave feeling excited, free, and most of all, full of sparkle!
🔑 Free For Members - Login | 👨‍💼👩‍💼 Join Library - £39.97 GBP / year
~ Susan Kennard is an experienced GoE Energist Trainer and created her own courses and workshops to help practitioners to take a leap out into the world and sparkle to success. Susan has made many appearances in the media, and was recently featured on the BBC TV programme, 'Inside Harley Street, Make Me Well'.
Run Time: 59m
Recorded live at the GoE Energy Conference 2016, Eastbourne UK
<![CDATA[SN-INDEX-CLOSE]]>
💛 Donate To Support The GoE
If you enjoy this, please consider donating to the GoE. Your continued support makes a huge difference.