<![CDATA[SN-INDEX-OPEN]]>
GoE2016 - P18 - Lead Your Business Effectively, Efficiently and Profitably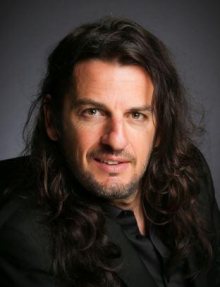 Using cutting-edge skills from Excel at Business, Jimmy Petruzzi will empower you with the techniques you need to get the best out of yourself, and how to turn your passion and what you love, into a fully-fledged career.
What business are you really in? Do you have a business? What do your clients really want, whether they know it or not? What's your legacy? This presentation will provide you with the answers to all of these, and more!
🔑 Free For Members - Login | 👨‍💼👩‍💼 Join Library - £39.97 GBP / year
- Jimmy Petruzzi is a world-renowned performance coach and NLP, CBT and Hypnotherapy expert. For over 15 years he has worked, and continues to work with many top professional soccer teams and individuals at national and international level, as well as Olympic athletes.
Run Time: 63 minutes
Includes: Adobe PDF file to download and study at home
Recorded live at the GoE Energy Conference 2016, Eastbourne UK
<![CDATA[SN-INDEX-CLOSE]]>
💛 Donate To Support The GoE
If you enjoy this, please consider donating to the GoE. Your continued support makes a huge difference.