<![CDATA[SN-INDEX-OPEN]]>
Schedule - 13th & 14th November 2021
All times are in the London UK Timezone. To find out what time a presentation starts in your timezone, simply Google "What time is 10am in London?"
Opening Plenary: The Miracle Expansion with Silvia Hartmann
10am, Saturday 13th November
A new definition, new concepts, new worlds, new possibilities - welcome to The Miracle Expansion!
Stepping Into The Miracle Zone with Karen Aquinas
11am, Saturday 13th November
Discover fascinating insights, tips and experiences gained from helping clients in these difficult times as a professional Modern Energist in the USA.
Karen is an Energy Worker, Success Coach and a teacher and public speaker on a mission to help people change their energy so they can change their life. Drawing on her own life experiences Karen provides her clients a safe & transformative space where they go to learn, grow & thrive.
Sixth Sense Body Scanning with Isaac Lim
12noon, Saturday 13th November
Our bodies "talk" to us - and we "listen" with our 6th Sense. What can we discover?
GoE Trainer Isaac Lim is the founder and principal of the Energy Psychology Centre of Malaysia. He is also the leader of the Malaysian EFT Chapter. Isaac aims to Modern Energy techniques as a preventative and therapeutic tool, and to create awareness on the importance of processing stress and other negative emotions among professionals and laypeople alike.
Tapping Into Your Ancestral Star Matrix with Pavel Pozdnyakov
2pm, Saturday 13th November
Imagine what would happen if your ancestors had your back - a combined Star Line of the survivors reaching back a million years and more? Tap into YOUR ancestral Star Line and expand your energy system across time and space!
Pavel Pozdnyakov's mission is to make Energy Tapping more popular in Russia by translating English language books, courses and videos into Russian, including Silvia Hartmann's Modern Energy Tapping.
With over three thousand subscribers to his channel, Pavel's popular YouTube videos have racked up an impressive tens of thousands of views.
Pavel has an academic background in physics and music, however discovering energy tapping in 2014 energised his passion for helping people learn to tap who don't speak English as a first language.
SuperMind Healing in Sanctuary with Sandra Hillawi
3pm, Saturday 13th November
Nobody knows us better than our own dear Energy Mind! Discover the wonderful effects of SuperMind healing and find your perfect Healing Habitat in time and space.
Sandra Hillawi is widely recognized as an international GoE trainer, life coach and author who has personally trained thousands in over 10 countries over 18 years of dedication to the field of emotional transformation. Sandra is celebrated worldwide for her extraordinary ability to teach and train in clear easy to understand terms the principles of emotional transformation and to facilitate lasting change for using state-of-the-art methods of EFT/Tapping, E.M.O. Energy In Motion and SuperMind.
Energy Flow At Work with Ber Collins
10am, Sunday 14th November
Being energy enabled is the best competitive advantage in business and in life. Gain great insights, tips and experiences from the winner of Irish Business Woman of the Year, Ber Collins.
Ber Collins is the author of "Every Mum has Magic Kisses" and winner of the "Business Woman Of The Year" award. She has also been a columnist with four newspapers in the Republic of Ireland and is a regular contributor to local radio. She is passionate about sharing the knowledge she has gained with as many people as possible.
Having been through her own healing journey Ber discovered that the way to really make progress was working with her energy system. Her life has changed completely since she began to understand this system and how to take care of it.
Ber has trained in many modalities and now shares what she has learned by working with groups as well as individuals helping them release old hurt and pain that has been getting in the way of them being truly happy.
Couple Bubbling With Your Angel with Ilka Wandel
11am, Sunday 14th November
Are Angels good for more than endless rescue missions for the hapless and helpless? What are these beings of light, and what can we do to engage in a new and different way? Let's talk about ... ANGELS!
Ilka is a highly skilled GoE Trainer who specialises in working with children and adults awakening their powers of self-healing with the love and creativity within them.
The Galactic Crystal Healing Chamber with Susan Kennard
12noon, Sunday 14th November
Learn about a fascinating research project in pure energy healing concerning recent events in public health and their effects on people's energy body health.
Susan who is known as a Spiritual Scientist originally trained in psychology and psychotherapy over 20 years ago. In the last 12 years added many energy healing modalities to her practice. Susan has an extensive tool box which has allowed her to create her own unique way of working. Susan has been a therapist for over 20 years and in that time has specialised in helping people to clear their trauma on all different levels. Susan is trained in Meta Health helping people to find their own inner healer and facilitating their healing journey of the body.
Lunchtime Bonus: New Worlds Modern Energy Art Exhibition with Silvia Hartmann
1pm, Sunday 14th November
Join Silvia Hartmann for a virtual Modern Energy Art Exhibition.
Energy AND Medicine with Dr Eric Robins, MD
2pm, Sunday 14th November
Discover the insights from Dr Eric Robins on the treatment of chronic pain at the end of a referral chain and what happens when ENERGY comes into play in a conjunction of energy AND medicine.
Dr Eric Robins, MD has extensive training in alternative healing therapies and is a board-certified urologist and surgeon in practice in Los Angeles. He received his MD degree from Baylor College of Medicine in 1989 and his BA in Biology from the University of Texas at Austin.
Modern Energy With Children & In Daily Life with Alex Kent
3pm, Sunday 14th November
Modern Energy is not isolated to therapy or self help, it's energy for life and all the family. Discover delightful stories and examples when the youngest energists start to play in the wonderworlds of energy!
Alex Kent is the CEO of the Guild of Energists and joined the organisation in 2001. He is author of BIG Ted's Guide to Tapping, a simple, illustrated & full colour book for teaching Modern Energy Tapping to young children. Alex Kent is also author of The Energy of Attraction which is full of energy tips and techniques for attracting new partners into your life.
Closing Plenary: Tapping Into YOUR Miracle Expansion with Silvia Hartmann
4pm, Sunday 14th November
For the finale, let's come together and TAP for our new miracles! The future is what we create, right here, right now ... let us together create a new field of miracles.
<![CDATA[SN-INDEX-CLOSE]]>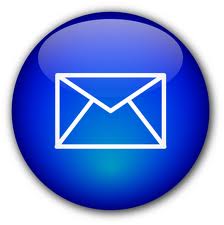 Find out what's on where, who's doing what in energy tapping & Modern Energy. Get special offers & the latest information on conferences, special events, workshops and certification courses.