<![CDATA[SN-INDEX-OPEN]]>
A huge +10 welcome to this year's GoE Energy Conference - a place where we can come together online, watch exciting presentations and learn new energy ideas to educate and inspire us all.
The GoE is active in 91 countries, so we're super excited to bring as many Energists together using the latest online technology. As well as reducing our collective carbon footprints and travelling costs, meeting online is still the safest and most responsible option in this New World.
We are offering this weekend absolutely free-of-charge for members - and for non members we have a great low package price of £39.97 GBP for anyone interested in joining and discovering what Modern Energy can do for them!
We'll announce details of the presentations soon, but for now, make sure you keep the dates free and follow the instructions below to register your place.
I look forward to seeing you for the opening plenary session on Saturday, 13th November at 10am London Timezone!
Alex Kent
CEO, GoE
ps: For the LIVE conference experience, please try to join us at 10am - but all presentations will be available afterwards to watch online if that time isn't convenient for you!
Fantastic Sessions For You To Enjoy & Be Inspired By
Alex Kent - Modern Energy With Children & In Daily Life
Ber Collins - Energy Flow At Work
Dr Eric Robins, MD - Energy AND Medicine
Pavel Pozdnyakov - Tapping Into Your Ancestral Star Matrix
Karen Aquinas - Stepping Into The Miracle Zone
Ilka Wandel - Couple Bubbling With Your Angel
Isaac Lim - Sixth Sense Body Scanning
More sessions to be announced soon - watch this space!
How To Register
GoE Members
Note: If the above page doesn't work for you, you may need to renew your membership.
How To Become A Member & Join The Conference
Non-members are most welcome to join the online conference for £39.97 GBP per year, which includes a fantastic package:
Full access to the online GoE Conference 2021
Star Matrix eBook by Silvia Hartmann (Adobe PDF) - worth £23.00 GBP - more info
Star Matrix Foundation qualification and downloadable certificate upon completion (comes with Star Matrix eBook)
Annual subscription to the GoE which you can cancel at anytime
GoE Modern Energy Foundation online video course - worth £47.95 GBP - more info
Full access to the GoE Digital Library - hundreds of ebooks, videos and past conference presentations
Full access to GoE member support groups
<![CDATA[SN-INDEX-CLOSE]]>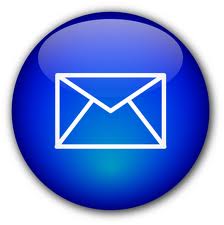 Find out what's on where, who's doing what in energy tapping & Modern Energy. Get special offers & the latest information on conferences, special events, workshops and certification courses.