<![CDATA[SN-INDEX-OPEN]]>
10 Things You Might Not Know About The EMO Conference ...

People who haven't been to an EMO conference have no idea what they let themselves in for!
Many think, "Ah it's the same old same old, like any other type of energy psychology conference ..." but that's not the case. So check out the ...
NOTE - EMO Energy In Motion (formerly EMO) is now discussed and taught at the annual GoE Energy Conference. See here for more information.
Added
Nov 29, 2011
|
15,943 Reads
10 Things
You Might Not Know
About
The EMO Conference ...
1. The Annual EMO conference is for EMO Practitioners, Advanced Practitioners & Trainers, to come together from all around the World and to share with each other what they've been  doing with EMO through the year, what new things they have found out about EMO. All the presentations are thereby NEW, exciting, and NOT available anywhere else.
2. As the principles and techniques of EMO are so wonderfully simple, anyone can come along to the Fast Track Practitioner Training on the Friday before the conference which starts on Saturday. You have the whole day to learn and practice EMO, so you're ready for the exciting NEW presentations on Saturday and Sunday!
3. The Fast Track Practitioner Training is lead by THE most experienced and popular EMO trainers AND lots of existing practitioners, trainers, and advanced practitioners LOVE to re-take the Fast Track because it is so much fun, the exercises are so exciting, and it feels so good. This means that you have the chance to find practice partners who are amongst the very best EMO people in the World - what an opportunity!
4. ALL the conference presentations are filled to the brim with practical, exciting energy exercises. EMO is about working with energy so we start to sparkle and have THE most wonderful time; EMO is alive, personal, and about feeling good. The presenters know this and make sure YOU will have a wonderful time.
5. ALL EMO exercises lead to feeling more relaxed, happier, more sparkly - of course! So the simple fact is that at an EMO conference, people are happy and extremely friendly! The hotel staff is always completely amazed by what wonderful guests we are, and respond to this by in return, being the most helpful and friendly staff you'll find anywhere. Simple cause and effect!
6. You get free bubbly and a buffet dinner, followed by the famous "Energy Dancing" disco on Saturday night. Party with your favourite presenters and let your hair down. And even if you're normally shy and scared of parties, adding EMO into the mix just makes the whole thing such good fun, and a happy experience for anyone.
7. The conference is about energy, but also about sharing practical tips, methods and techniques the top trainers have worked out the whole year long. In the conference manual, you will get full instructions how to do all the things that the presenters show us, so you can replicate these new techniques at home and take away lots of practical knowledge and information from the conference as well.
8. The day after the conference on Monday is ... TRAINER'S DAY! This is a fabulous day, filled with exciting exercises designed to USE EMO to help you become the best trainer you can be - there are public speaking exercises, exercises about fear of success, reversals to wealth, and really connecting with any audience in such a way that energy flows TO YOU as the trainer. The Trainer's Day is not just a hugely popular and wonderful personal development day that is ALL ABOUT YOU and how YOU can get to fulfill YOUR life's goals and targets and your heart's desires, it also gives you the right to conduct very profitable EMO workshops of all kinds, and certify new practitioners and advanced practitioners in the future. You only have to certify 2 people in the whole year that follows and you're in profit! What an opportunity, what a BARGAIN - some even call it their license to print money!
9. If you think of a "conference" in terms of people sitting in rows with manuals on their knees for hours on end whilst some speaker in a suit drones on and on, STOP! EMO is ALL ABOUT MOVEMENT, it's about excitement, about energy, about the energy of learning new things, and about every single one of us getting more out of life in terms of fulfilment, joy and happiness. All and every aspect of the EMO conference are designed to let energy flow, zip and sparkle, and for people to have the space, the opportunity and the invitation to come to life and have a good time WHILST learning more than you ever would if you just "heard about something". It's in the doing and experience of flowing energy that we really learn!
10. When you come away from Gatwick, and every single person who has ever attended an EMO conference will testify to this, you are charged full of energy and you can really get on, roll up your sleeves and ENJOY making YOUR dreams a reality. You get a HUGE energy boost from the ETCon that lifts you up on so many different levels and is priceless in every way. It is fabulous to get this great energy boost which comes from working with energy, helping other people, sharing experiences and of course, USING the exercises to overcome negative emotions, blocks, and unneccessary personal limitations.
So there we have it!
Ask anyone who has been to an EMO conference and they will tell you that it is really AMAZING what happens when people start to smile, start to enjoy themselves, and get WAY beyond boring talks or "just pain relief" into the real joy that is EMO, on every level.
EMO is not "just for therapists" - EMO is for human beings from every walk of life. The worlds of energy are truly, open to all comers!
And that's why even with the very advanced EMO folk, you don't get a bunch of saints or prophets sliding about being holier than thou, you get REAL people shining, being sparkly, being happy, being A JOY TO EACH OTHER.
That's the most brilliant thing of all - and well worth adding to your list of experiences in this incarnation, don't you think?
:-)
See you at the Europa,
Silvia Hartmann,
Designer, EMO
---
NOTE - EMO Energy In Motion (formerly EMO) is now discussed and taught at the annual GoE Energy Conference. See here for more information.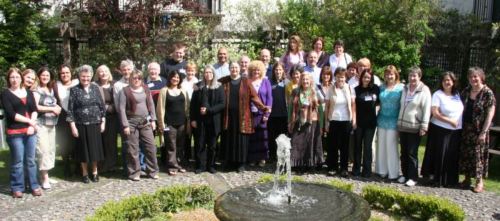 Added
Nov 29, 2011
|
15,943 Reads
<![CDATA[SN-INDEX-CLOSE]]>
Do you love ENERGY? Do you love working with energy, playing with energy, talking about energy and discovering more about Modern Energy?
The GoE is the place to be for Modern energists.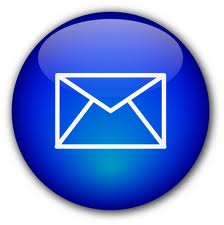 Find out what's on where, who's doing what in energy tapping & Modern Energy. Get special offers & the latest information on special events, workshops and certification courses.