<![CDATA[SN-INDEX-OPEN]]>
The Symptoms Of Stress or No! You're NOT Mad - You're Just STRESSED!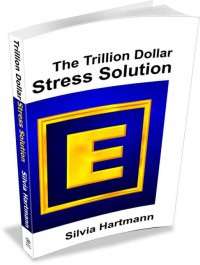 Check the Stress Chart for the symptoms of stress, find out where you are on the stress chart according to your symptoms of stress. 
For many people, the stress chart is a revelation as they begin to realise, "No! I'm not mad! I'm just stressed!"
Added
Sep 7, 2016
| |
19,525 Reads
The modern world and "science" has tried to ignore emotions for far too long.
Emotions are what drives a person to do anything at all, good or bad alike; emotions are the cause of stress. Check out where you are on the Stress Chart right now, where your boss is, your wife, your children.
And most importantly, find out what you need to do to get out of stress, and into success - in work, in sex, in anything you'd ever want to do or be!
---
The Energy Body Stress Chart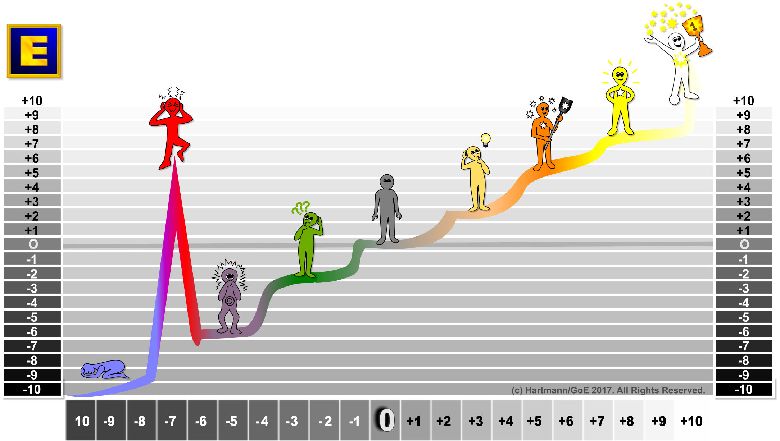 | Energy Stress Score | Type of Energy Flow | Symptoms of Stress (Symptoms of Emotional Stress or Energy Body Stress) |
| --- | --- | --- |
| - 10 | Final stress - Energy system collapsed completely | Symptoms of Stress at -10: So much stress damage that the system shuts down and does not restore itself (catatonia). |
| - 9 | Super high stress - Energy system collapse | Temporary shut down of the stressed system by a fit, panic attack followed by fainting. |
| -8 | Extremely high stress - Energy system on the brink of collapse | Extremely severe disturbances, self mutilation, autism, blind rage, "going berserk," "madness" |
| -7 | Very high stress - Dangerously low energy flow | Extreme temper tantrums, self abuse, schizophrenic metaphors, uncontrollable memory flashes, "crazy ideas," inability to control the body |
| -6 | High stress - Dangerously low energy flow | High stress causes high disturbances, temper tantrums, high end addictions, illogical thinking, immediate gratification, unstable, highly egocentric, accident prone, bad decisions |
| -5 | Full stress - Way too low energy flow | Symptoms of Stress at -5:  Irritability, inability to concentrate, not in control of thoughts & memories, communication failure, inability to enter rapport, social, mental and physical malfunctioning, making serious mistakes and errors of judgement |
| -4 | General stress | Lapses in ability to control thoughts, emotions and behaviour, lack of long term planning ability, overexcited, stubborn, closed mind, impaired communication skills, making mistakes, clumsiness |
| -3 | Medium stress | Symptoms of Stress at -3: Talking, thinking and moving too fast, trying to do too much, putting in more effort than the situation requires, lack of empathy |
| -2 | Low Stress | Slight impairment in emotional control, not entirely "clear" on future goals and current situations, slight impairment in social skills |
| -1 | Very low stress | Occasional infrequent flashes of uninvited thoughts |
| 0 ZERO | No stress | Calm, tranquil, peaceful, no action required, resting, relaxing, sleepy, drifting |
| +1 | Very low energy flow | Neutral, semi-aware, occasional flashes of positive thoughts & emotions |
| +2 | Low energy flow | Vague sense of potential, hope, feeling like "waking up from a sleep" |
| +3 | Medium energy flow | Feeling ok, smiling, beginning to move, enjoying the present |
| +4 | Improving energy flow | Breathing deeply, increased body awareness, more movement, feeling good, starting to think about the future, able and willing to communicate freely |
| +5 | General energy flow | Feeling wide awake, happy, ready for action, wanting to take action, wanting to interact and communicate |
| +6 | Faster energy flow | Feeling exciting physical sensations, more expansive thinking, feeling personally powerful, feeling excited, enjoying communication, high social awareness |
| +7 | Very fast energy flow | Re-thinking and re-organising concepts, expanded awareness, feeling powerful positive emotions, feeling alive, feeling love |
| +8 | High energy flow | Picking up personal power, feeling delighted, making new decisions, very fast and very logical thinking, high social abilities: networking, rapport and communication |
| +9 | Very high energy flow | Delighted, tingling all over, very excited, joyful, actively loving |
| +10 | Optimal energy flow | Enlightenment experience, unconditional love, universal connection to the web of life. |
The higher your energy flow, the better you feel, the luckier you are and the more love you attract - naturally.
Every NORMAL person can be anywhere on this scale, depending on how stressed they are at the time.
Instead of just "being one person" we can each be at 21 different people, it all depends on our stress levels.
WHATEVER you want to do in life needs you to at least be on the positive side of the energy body stress table in order to succeed.
All the "goodies" people seek, from confidence to self belief, from mental and physical strength and endurance to clarity of thought and control over your emotions happen naturally on the positive side of the Stress Scale.
All you have to do to start to FEEL BETTER is to improve the flow of energy through your energy body.
And THAT is as simple as making sure you "feed your energy body" with positive energy forms.
---
This is going to make the "unemotional, rational" scientists start frothing at the mouth and becoming extremely angry - and thereby, illogical, unco-ordinated and no longer in control of what they think, do and say:
LOVE really is the answer to energy body stress.
If you don't know any other technique yet to improve energy flow through the energy body, simply FIND SOMETHING TO LOVE.
Think about some thing or some person you love.
It doesn't matter if what you love are StarWars toys, or your cat; your grandchildren, or a beautiful landscape.
As soon as you think towards something you love, you can feel yourself becoming calmer, clearer.
The more you focus on it, and the reasons why you love it so much, how wonderful it is, how it makes you feel, the better you start to feel, in a direct cause and effect of the more you love, the better you feel.
This is using your power of decision to direct your mind towards something GOOD.
It is natural and people have used this since the dawn of time to find strength; it's why people at work have photographs of their loved ones to inspire them, give them strength when they falter, give them courage and give them hope - those are the exact positive energies that we need to keep our energy bodies strong - and ourselves from going mad with stress.
It is important to know your own personal Stress Chart, and to start to realise that when you start to think crazy thoughts, it's because you are running out of power in your energy system.
Your battery is going flat and you need to STOP and do something to inspire you. Find something to love, and fast.
There are a number of simple, practical techniques available today which are specifically designed to increase energy flow through your energy body.
The important thing is to understand that stressed people are low on energy, and to get them some positive energy as soon as possible.
This is structural and no different than to give a dehydrated man some water, or a starving child an energy biscuit.
Too many people who have struggled with what is nothing more and nothing less than low energy states have been wrongfully diagnosed with all manner of "syndromes" - and many more have never sought psychotherapy but struggle on their own, thinking they're mad, and medicating themselves with everything from food to substances, activities to self mutilation.
Please know that if you have the wherewithal to read these words, you're not mad, you are just stressed.
And the crazier your thoughts or actions, the more stressed you have to be.
Start today by monitoring your stress levels and by making the decision that you are going to seriously engage in the "pursuit of happiness."
Happiness is our sign that we're doing the right things, that our energy body is (finally) getting some long needed nourishment, and our lives are (finally) moving in the right direction.
What we call "love" is just energy.
And it really is the answer to most of humanity's ills.
Silvia
Silvia Hartmann
Author, The Trillion Dollar Stress Solution
Creator of Modern Stress Management,
Originator of The SUE Scale
Added
Sep 7, 2016
| |
19,525 Reads
<![CDATA[SN-INDEX-CLOSE]]>
Do you love ENERGY? Do you love working with energy, playing with energy, talking about energy and discovering more about Modern Energy?
The GoE is the place to be for Modern energists.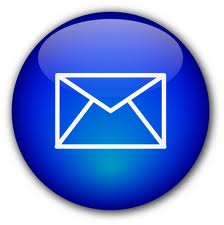 Find out what's on where, who's doing what in energy tapping & Modern Energy. Get special offers & the latest information on special events, workshops and certification courses.