<![CDATA[SN-INDEX-OPEN]]>
Competition to Celebrate TheGOE.com's 1Millionth Page View!!!

TheAMT.com is dawning on its one millionth page view and to celebrate we are holding a competition with prizes generously donated by The Sidereus Foundation and DragonRising Publishing. This is an incredible milestone for us. Since September of 2001 when we began count the GoE has become renound for serving the latest news, articles, press releases, qualified practitioner listings, event information, free downloads, product information, reviews & much much more.
2004.07.19: Winners Announced, thank you very much to everyone who entered!
Added
Jul 1, 2004
|
11,708 Reads
Winners Announced!!!
A big thank you to the hundreds of you who entered the competition wishing us happy celebrations and congratulations upon reaching our 1 millionth page view. The GoE would like to take this opportunity to thank all its members, supporters, visitors and well wishers. The lucky winners are listed below-
1 x Meridian Therapies Distance Courses including 1 Years Certification Fees
Winner: Kerri Gould - Queensland, Australia
5 x Special EFT Packs
Winners: Dave Bamber- Manchester, UK
Barry Cooper- London, UK
Josh Deegan- Ontario, Canada
Kathryn Martyn- Washington, USA
Edel Moylan - Galway, Ireland
5 x The Art & Science of Emotional Freedom by Ananga Sivyer
Winners: Angelika Andrews- München , Germany
Dr Nils Jacobson- Kristianstad, Sweden
Jan Rayner- Essex, UK
Paul Sims- Nottingham, UK
Kerry Tilton- Los Angeles, USA
Added
Jul 1, 2004
|
11,708 Reads
<![CDATA[SN-INDEX-CLOSE]]>
Do you love ENERGY? Do you love working with energy, playing with energy, talking about energy and discovering more about Modern Energy?
The GoE is the place to be for Modern energists.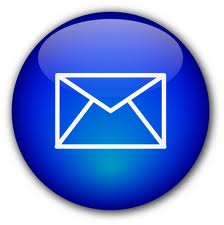 Find out what's on where, who's doing what in energy tapping & Modern Energy. Get special offers & the latest information on special events, workshops and certification courses.