<![CDATA[SN-INDEX-OPEN]]>
Energy Healer for Animals Professional Certification
NEW - This beautiful Modern Energy based distance learning course created by Silvia Hartmann will give you the skills, knowledge, abilities and confidence so that you can positively and confidently offer your services as a PROFESSIONAL ENERGY HEALER FOR ANIMALS.  
The Professional 
Energy Healer For Animals
Certification Course
Created by Silvia Hartmann exclusively for The GoE

Professional Online Distance Training Course Of Eight Units
with Tutor Support
Leading To Accredited Certification by The GoE as a
Certified Energy Healer For Animals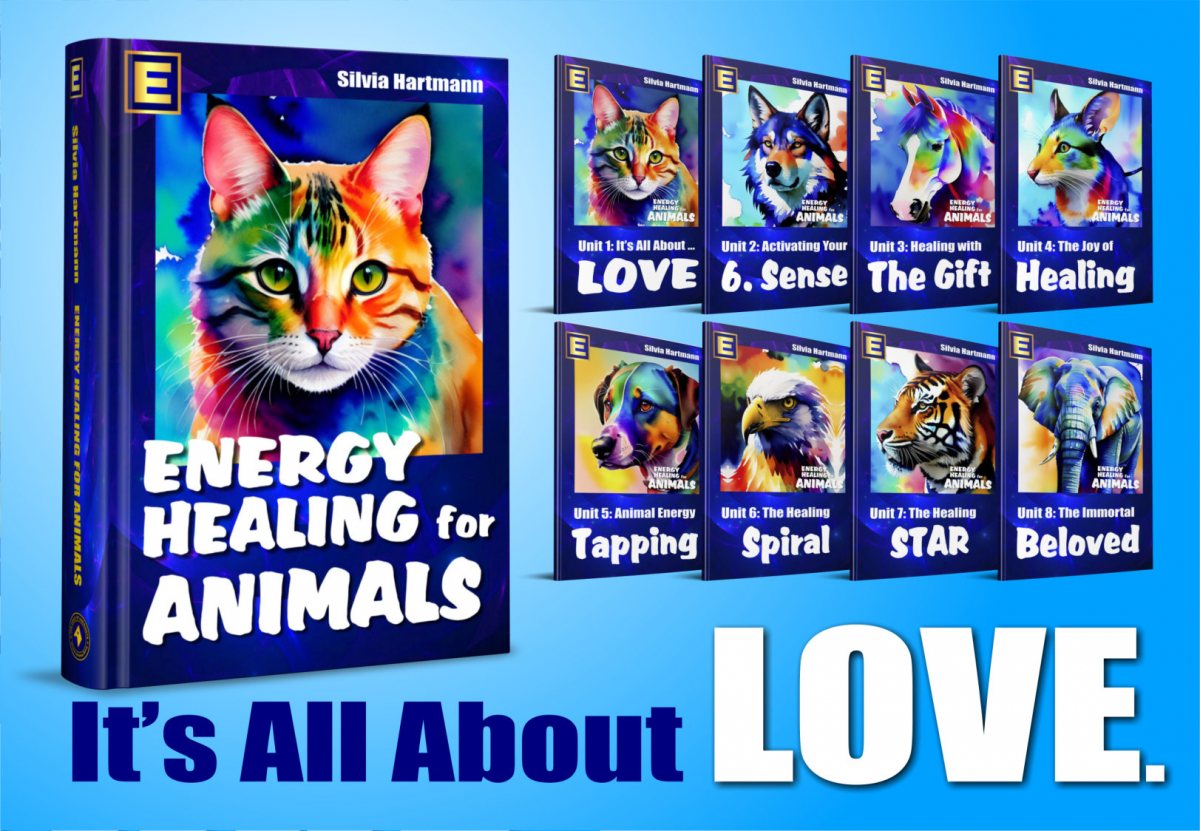 Animals also have a living, radiant energy body.
Just as is the case with human beings, these living energy bodies have never been properly addressed or taken care of.
There are few health problems or behaviour problems that do not have an energy component, which, if it was addressed, would make the animal "happier."
If you love animals with all your heart, this is the perfect course for you.
This unique and powerful Professional Animal Energy Healing Course was written by Silvia Hartmann, Creator of Modern Energy and author of "EMO Energy In Motion."
The Energy Healing For Animals Course was created to:
Give the student the experiences they need to significantly enhance their energy intuition and their unique healing powers.
Give the student the essential confidence and security to do animal energy healing as a professional practitioner.
Teach the very best energy healing methods, techniques and approaches for animals available anywhere in the world today,
Allow the student to expand their inner strength and certainty in approaching animal energy healing.
Support the student throughout with personal tutor feedback, interaction and encouragement.
Each course units consists of succinct essential information and beautiful energy exercises which will improve and expand your abilities to do real animal energy healing step by step, leading to your official certification as a Professional Energy Healer For Animals by the GoE.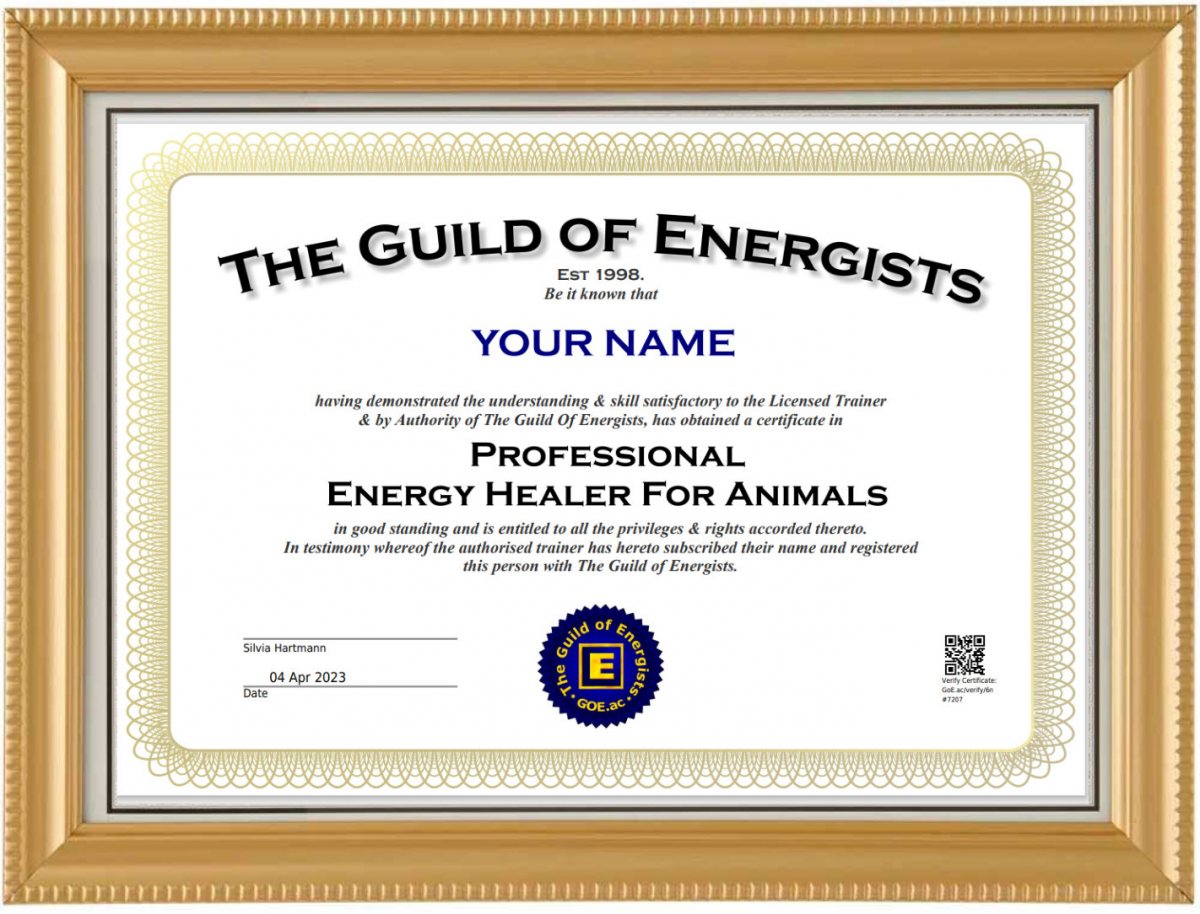 Energy Healing For Animals Course Units
This beautiful course will prepare you for the practical challenges of being a professional Energy Healer For Animals in the real world.
Offered to those who have completed the Modern Energy Foundation Course (included), this is a perfect extension into the realms of pure energy healing for the animal and its environment.
The course contains: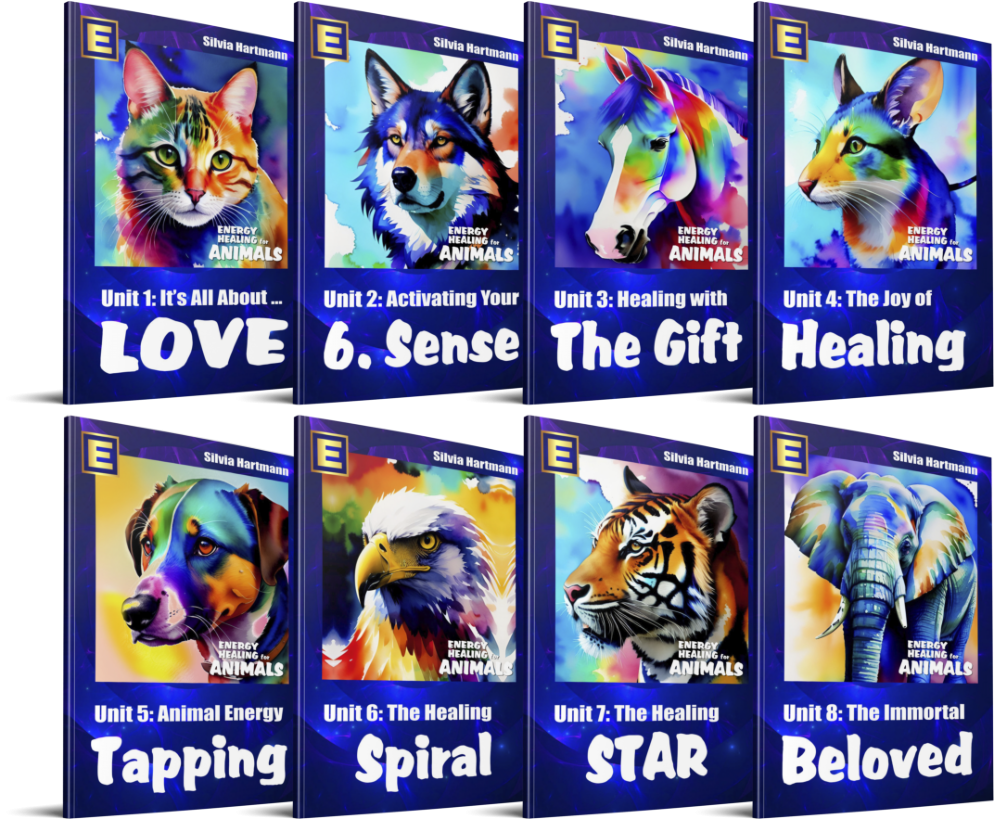 1 - It's All About LOVE!
Activating the greatest power in the Multiverse through the LOVE YOU have for animals. These love based energy streams are the most powerful form of energy healing we are capable of generating. 
2 - Your Sixth Sense
As animals can't talk, we need to learn to use our 6th Sense to guide us through our animal energy healing sessions. This is perfect evolution for any energy healer and will take your energy intelligence and healing power to the next level. 
3 - The Gift
The Gift allows us to create extremely complex and finely aligned energy cocktails for likewise, very specific purposes and situations. When The Gift is targeted to help an animal's living energy body in context with its environments, beautiful healing experiences result.
4 - The Joy Of Healing
When we do energy healing right, it isn't just effective and impactful for the recipient, but it becomes a truly joyful experience for the healer. This is our aim and guide in all animal energy healing - to discover the joy of healing in our own lived experience.
5 - Animal MET
Modern Energy Tapping (MET) engages the Power of the Positives, and in this unit, we explore the many applications for using Animal MET in the professional Animal Energy Healing practise. 
6 - The Love Spiral
Animals with their living energy bodies do not exist in isolation, and often, there are environmental circumstances, which may include the owners and caretakers, which need to be addressed to help the animal. This has often been a source of heartache for professional animal energy healers, and this problem is addressed through The Love Spiral method. 
7 - The Healing Star
This unit is about creating ongoing energy healing objects and artefacts, and energy prescriptions for the owners, so that energy healing and support for the animal may continue to take place after the healer goes home. 
8 - The Immmortal Beloved
As professional animal energy healers, we will encounter animals in their final stages of life, as well as distraught owners who need help to cope with pre-bereavement, bereavement and post-bereavement. Transforming grief to eternal love is a gift we have to give as Modern Energy Healers for Animals, and how to do this is addressed in this unit. 
Bonus Unit - The Professional Energy Healer For Animals
Getting To Know YOUR Business Entity and be guided through all you need to get you started as a Professional Energy Healer for Animals!
All together, the 8 course units will create a pathway of personal experience
to grow and expand YOUR healing abilities
to empower you and to give YOU the confidence
to go forth and help animals as a
Professional Energy Healer For Animals 
Course Tutor
Course tutor Zoe Hobden is an dedicated member of the GoE team, with over 10 years experience in Modern Energy and a life long passion for animals. She also has a BSc in Animal Behaviour!
Zoe writes:
I am incredibly privileged to be the tutor for this course. It combines everything I am passionate about - animals, modern energy and making both people and animals happier.
I very much look forward to working with every person who takes this course and wants to change the lives of the animals in their world for the better.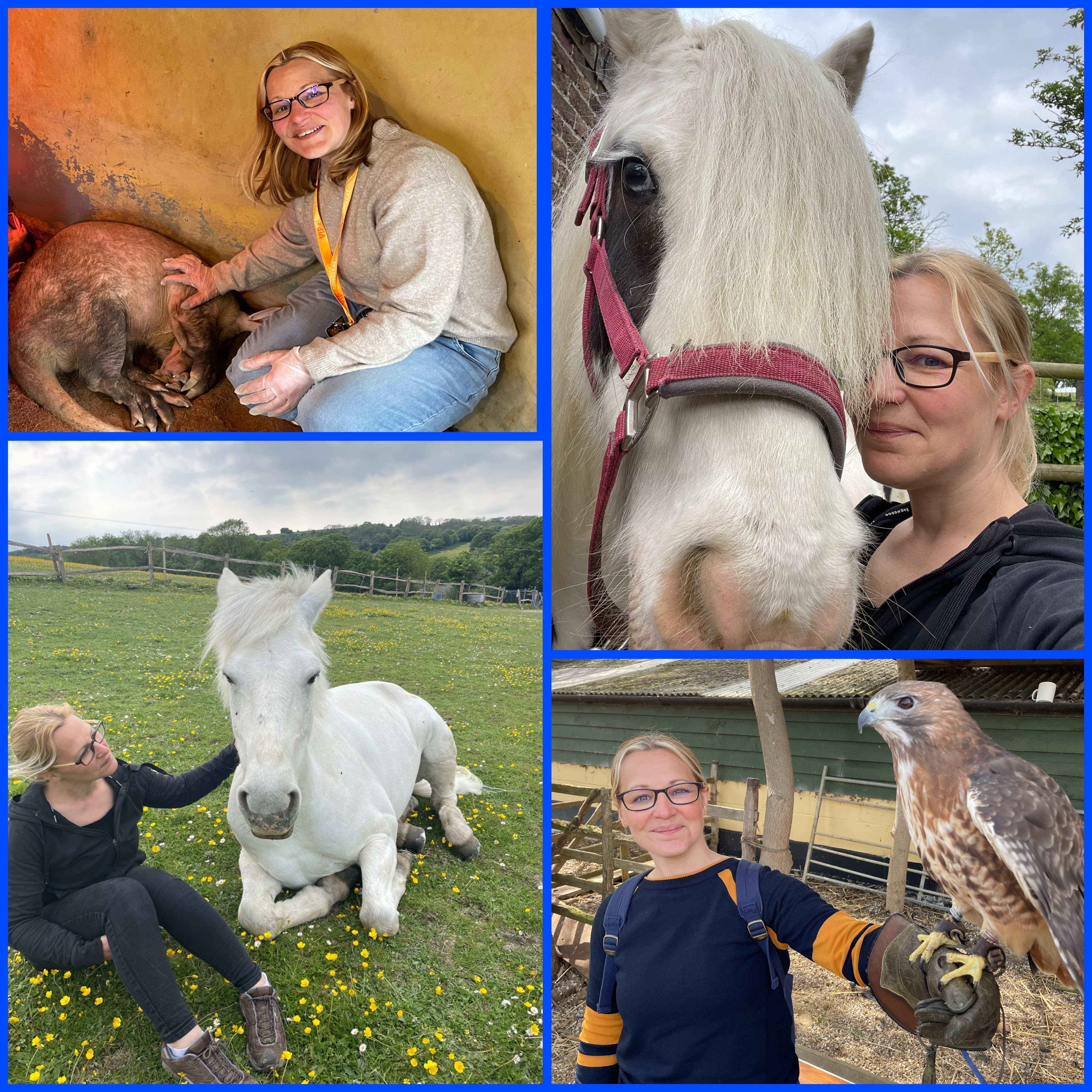 Read - Energy Healer For Animals - 'It's All About LOVE ' HERE
Watch - Energy Healing For Animals Course with Zoe Hobden HERE
How is the Course Run?
This is a Distance Learning Course designed so that students can work through the course at their own pace, allowing for time to connect with a number of animals and carry out the exercises for each unit. Units will be emailed to students each in turn as the course progresses. At the end of the course all the course units together form the full Energy Healer for Animals Manual which can be retained for future reference.
For each unit specific exercises are provided for students to complete and submit to the course tutor with support, guidance and advice provided as required. Repsonses can be submitted via email, messenger, voice message or video...whichever method the student is most comfortable with.
All students on the course will invited to join the Energy Healer for Animals forum page where experiences and enlightments can be shared.
Upon completion of all the course units students will be certified as a Professional Energy Healer for Animals with 1 years Professional Membership with the GoE. Should students wish to be listed professionally a personalised webpage will be provide by The GoE which verifies the qualifcation to potential clients, and can be used as a business page.
We recommend that all working professionals seek insurance to cover them in the work environment their work with clients.
Course Information:
Course Price (all inclusive): £497 GBP
Pre-Requiste: Modern Energy Foundation Course (included)
Course Tutor: Zoe Hobden
Course Units: 8 (plus Bonus Unit)
Estimated Study Time: 8 weeks
Maximum Study Time: 12 months
Any questions Contact us!
** Please note this course is in English however we are happy to offer this course in any language. The course units and communication between student and tutor is written, and can therefore be offered with translations using google translate.
Start your Energy Healing for Animals journey TODAY.
Course Price: £497 GBP
or £89/month for six months
Choose to pay all at once or spread the cost over six months
You may make a single payment of £497 or spread the cost over six months at a price of £89 per month (total cost: £534.00 GBP)

Course Details
Qualification
Energy Healing for Animals
On completion, your GoE trainer will offer you either... 

1 Years GoE Professional Membership or
1 Years GoE Standard Membership

To find out the list of benefits of each level of membership see:

If you are already an GoE Member then your membership will be extended for:

Professional Member or Standard Member: 1 Year
Trainer: 6 months

Course Author
Silvia Hartmann
Number of Course Units
8
Course Units

Please see 'About' page

Course Available via:

This qualification may be taught by:

Live Training -
Distance Learning via Email - (Tutor is Zoe Hobden)
Distance Learning via Skype -

Details About Distance Learning via Email

Course Tutor

Zoe Hobden

Distance Learning Course Requirements

You must be able to communicate via email. If you are a non-english speaker the course can be offered to you, units and responses will be translated for you using google translate.

Course Financing

To keep the cost of the distance learning course down for the majority of students, we ask everyone to arrange their own finances before enrolling.

3497Course Progression

Study one unit at a time. Each unit has on average four short assignment upon which the student supplies a written report in their own words, telling of their own experiences with the assignments. The tutor will respond and pass the student if they are satisfied that the core skills from the unit have been demonstrated. When the unit is passed, the student moves on to the next unit until all eight have been completed and the successful student is issued with their certificate.

How To Contact Your Tutor

Email

Expected Completion Time

3 to 6 months

Maximum Completion Time

12 months

What Happens if You Don't Complete the Course Within 12 Months

We know that sometimes life gets in the way of students completing their courses. If you're really close to completion and making good progress then your tutor will most likely allow you to continue. However if you've been out of contact for a number of weeks and still got a long way to go then your options are:

You may continue the course by self-study. We'll email you all the course units that you haven't yet received for you to continue learning on your own without your tutor. Note: you won't receive the certificate, be allowed to rejoin the tutored distance learning course or be eligible for professional memberships of The GoE, or

You may purchase an additional six months of tutor support for an extra £75.00. This also includes an extra six months worth of GoE Standard Membership.

For further information please contact the GoE office.
Training Materials

Training Manual

Each of the eight units is downloaded in Adobe PDF format
The content is the same as the printed manual, but contains extra exercises and notes written by Silvia Hartmann exclusively for distance learning students
At the end of each course unit is an end-of-unit test to be submitted to the course tutor for marking

Current Price
Have we answered your question? If not, please contact the GoE.
Start your Energy Healing for Animals journey TODAY.
Course Price: £497 GBP
or £89/month for six months
Choose to pay all at once or spread the cost over six months
You may make a single payment of £497 or spread the cost over six months at a price of £89 per month (total cost: £534.00 GBP)
<![CDATA[SN-INDEX-CLOSE]]>
Do you love ENERGY? Do you love working with energy, playing with energy, talking about energy and discovering more about Modern Energy?
The GoE is the place to be for Modern energists.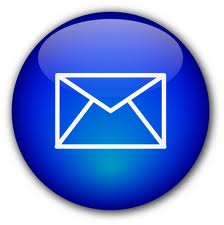 Find out what's on where, who's doing what in energy tapping & Modern Energy. Get special offers & the latest information on special events, workshops and certification courses.