<![CDATA[SN-INDEX-OPEN]]>
Modern Energy Healer
With the perfection and simplicity of the touch of the hand, Modern Energy Healer takes the concept of the "healing touch" to a whole new level.
It's the Modern Energy Healer "Hands Of Power" experience!
The Perfection and Simplicity
of the touch of the hand ...
Taking the concept of the "healing touch" to a whole new level:
It's the Modern Energy Healer
"Hands Of Power"
"I took my partner's 87 year old mother's left hand (very arthritic) in mine and gently touched it.
"She burst into tears and said, "No one has ever touched me like this ..."
We all need so much more love - and we all have so much more love inside of us that needs to flow!
Experience the untold power of joy in giving and receiving healing on a whole new level - direct, hands on healing powered by MODERN energy in this beautiful two day course.
"You are the gift
that only you
would have to give ..."
You have it in your power to change the world through your touch.
You may be a channel through which universal energies flow but...
You are also a unique individual, bringing all your life, all your times, all your loves to the party.
You are far, far more powerful than you ever allowed yourself to think that you could be.
With Modern Energy, you can step into your own true birthright as a person who changes the world with the lightest touch, the touch of love.
Modern Energy Healing - A Transformative Experience
This course goes beyond personal transformation. Watch the video of new Modern Energy Healers providing their course feedback:
Welcome to a whole new world of MODERN energy healing!
This isn't healing for the sick body - this is life giving, transformational energy healing for your energy body.
Real, Powerful Healing
For Your Energy Body.
Your energy body is what powers you through life.
Your energy body is what attracts experiences and opportunities you will be having.
Your energy body is the power behind recovery, restoration, healing and pure ENERGY FOR LIFE.
Your energy body holds the key to what you feel, what you think and what you do.
Your energy body is waiting, has been waiting for so long that it may feel like forever, for someone to come along and touch it in the right way, so that it may unfold, evolve, rise, become radiant as it was always designed to be.
Awaken the magical healer within with MODERN energy -
love filled, life filled but most of all, the real YOU.
In this wonderful experiential weekend workshop, you will learn ...
How to prepare for healing - in MODERN Energy, there is no healing crisis. There is only HEALING that feels wonderful, feels freeing, feels like you are finally coming home to yourself.
How to raise power for healing - totally heart centred, entirely driven by love, gentleness, care and compassion, find out how it feels to get ready for real energy healing!
Unlocking Your 6th Sense - This is the master key to real Modern Energy healing, and this is what makes energy healing real. We say, "It's only real when you can FEEL it's real!" No more waffle, no illusions, no hallucinations, no need to try and "believe" in anything - you will be able to see, hear, and most of all, feel when your healing is really happening!
How to find true confidence and certainty in healing - no guess work, no hallucinations, no nonsense, we don't have time for that! This is is the MODERN era of REAL energy healing!
No "one shoe fits all techniques" and no prescribed symbols - in MODERN Energy, we work with real energy, what is really there, in real time! (That's why it really works, and produces real healing!)
Wonderful NEW flexible approaches to helping ourselves and others evolve to the next level - Yes, we have Hands of Power, but these are also capable of delivering The Gentle Touch, The Royal Touch, The Loving Touch and so much more!
Beautifully gentle, exquisite experiences based on the solid foundations of The Laws of Modern Energy that will build YOUR healing confidence, clarity and delight, step by step.
YOUR giving, YOUR receiving - you are precious, unique and deserve to be the entire focus of this outstanding, truly MODERN approach to real energy body healing. There are no martyrs here, no need to ever take on anyone else's pain. Instead, we heal with love and are inspired and uplifted by our healing.
Natural, organic and profound - our energy bodies are alive and waiting to be actualised, and we can only do this by going with the flow, in a natural, powerful way, which is how the really real world works! (It's not a clockwork universe!!! And we're not robots or soldiers all standing in line!!!)
Exciting and inspiring - We touch so many things, all the time, every day and we can bring our hands of power "to work" in blessing and uplifting literally everything we touch! Our Hands of Power really do shape our lives - we make our lives with them. It is high time we really turned them on!!!
Safe and secure in a true circle of healing - In Modern Energy, there is no need to be afraid. What we do is inherently different from the old ways of trying to torture folk into enlightenment. A tree only grows strong in bright sunshine. An energy body only grows strong when it is loved and cared for! All our exercises, methods and experiences are there to help your energy body start to shine!
***** Please! Bring your burdens!
Everyone's energy body has been carrying all sorts of burdens for far too long. It has been misunderstood, ignored, and is in need of gentle, profound release and then, revitalisation as energy starts to flow more powerfully again.
Please bring the burdens you no longer want to carry. We will help you to experience the lifting you will feel when you leave them behind.
The Magic Of Touch Unlocks
The Love Of Life Itself.
Supported by all of life exploding into spring, with powerful Earth energies and glorious gardens to support our journey into the magic of real MODERN energy healing, a truly transformational time in your life awaits!
We welcome everyone of all ages and all experience levels who have a sincere and heartfelt desire to unlock the profound powers of their own heart, mind and soul to become a true MODERN energy healer - a person who can change the world with their touch.
Unit 1: Meet YOUR Extraordinary Energy Body!
Oceans Of Energy: Life In The Energy Universe
Connecting With Your Sixth Sense
Discovering The Power Centres & Power Lines In YOUR Energy Body
Flowing Energy & The Laws of Energy
Hands of Energy - Touching The Energy Body
Re-Defining What "Healing" Really Means
Inspiration, Power & The Happy Energy Body
The Heart of Gold In Modern Energy Healing
Unit 2: Revealing The Magical Healer Within
Releasing Shields & Barriers To Being A True Healer
Releasing Blocks & Reversals So Energy Can Flow Freely
Raising Energy For Healing
Confidence & Intuition
Finding The RIGHT Energy To Raise
The Star Seed Principle
The Gentle Touch
Unit 3: Giving AND Receiving
The Importance Of Being Able To Receive
Releasing Shields & Barriers To Receiving Love & Energy
Mother, Father & Child
Healing As A Gift For You
The Gift That Only You Would Have To Give
Giving & Receiving True Stars Of Healing
Unit 4: The Beautiful Touch
Energy Healing For The Shattered Self Image
Physical Confidence
Body Power
The 1st Circuitry
Loving & Being Loved
The X-Factor
Hands Of Power
Unit 5: Touching The Matrix
Powerful Intuition
Understanding The Messages Of Emotions
Touching The Matrix
The Crown Of Lights
The Creative Template
The Royal Touch
Unit 6: Healing In The Energy Universe
Healing The Past
Healing The Present
Healing The Future
Distance Healing In The Matrix
Magic Healing
Unit 7: Energy Constellations
Healing Relationships
Healing Family Systems
Empowering Entities
Creating Healing Energy Artefacts
The Love Principle
Unit 8: Soul Healing
Healing Beyond Words
Life Healing
Time Healing
Touching The Soul
The Blessing Of Touch
Certification Ceremony:
The MODERN Energy Healer
This course has been created by
Silvia Hartmann, President of The Guild of Energists
Information on Membership
Annual membership of The Guild of Energists gives you a access to our Membersr Only Library,  downloadable Digital Energist Journal, access to the Facebook GoE Members support group, and monthly inspirational news and free downloads of talks and seminars from past GoE Energy Conferences.
GoE Professional Members may add Hands of Power to their private practice for one to one clients.
GoE Energist Trainers may additionally offer this Hands of Power Workshop Experience to their own communities.
Languages Available: English, Russian, Turkish
Have we answered your question? If not, please contact the GoE.
Modern Energy Healer Live Training Dates
Modern Energy Healer Trainers
This is a list of energists qualified to teach the Modern Energy Healer course. Please click through to the contact details on their profile:
| | |
| --- | --- |
| | Aynur Apaydin (Istanbul, Turkey) |
| | Hayriye Arık (Germany) |
| | Elif Arıkan Dön (Istanbul, Turkey) |
| | Gökhan Ayar (Marmaris, Turkey) |
| | Karin Böhme (Germany) |
| | Melis Çağlayan (Turkey) |
| | Estefanía Carretero Mancheño (Tenerife, Spain) |
| | Berna Cetintas (Turkey) |
| | Nurşen Ceylan (Mugla, Turkey) |
| | Sühendan Coşan (Istanbul, Turkey) |
| | Tanya Davies (Wa, Australia) |
| | Janet Deane (County Donegal, Ireland) |
| | Peter Donn (Hertfordshire, England) |
| | Brenda Dutertre (Saskatchewan, Canada) |
| | Berat Yeliz Eren (Istanbul, Turkey) |
| | Saliha Eroglu (Istanbul, Turkey) |
| | Dönay Eruz (Muğla, Turkey) |
| | Sümeyra Gorgun (Istanbul, Turkey) |
| | Ayliva Sav Hanzadeoğlu (Turkey) |
| | Sandra Hillawi (Cairo, Egypt) |
| | Jamila Jamie (Maryland, United States) |
| | Corné Jooste (Gauteng, South Africa) |
| | Katerina Kalchenko (Turkey) |
| | Ceylin Kandemir (Turkey) |
| | Yağmur Kaya (Turkey) |
| | Alex Kent |
| | Şebnem Koral Eruç (Bursa, Turkey) |
| | Liam Lewis (Shetland Islands, Scotland) |
| | Irene Loudon (Glasgow, Scotland) |
| | Dieter Maas (Germany) |
| | Lukas Nemec (Czech Republic) |
| | Hilâl Küçük Özdamar (İstanbul, Turkey) |
| | Nimet Özkan (Istanbul, Turkey) |
| | Emily Pearson (Northamptonshire, England) |
| | Rosette Poletti (Yverdon-Les-Bains, Switzerland) |
| | Funda Saraç |
| | Tom Schaeper (Texas, United States) |
| | İpek Şekerdil (Izmir, Turkey) |
| | Eliezer Spetter (Israel) |
| | Diana Sturm (Alabama, United States) |
| | Fatma Üstüntaş (Germany) |
| | Jorge Vence (Hampshire, England) |
| | Ilka Wandel (Hessen, Germany) |
| | Donna Wirth (Pennsylvania, United States) |
| | Bilge Yalçın (London, England) |
| | Ozlem Yaltı Kolcu (Mugla, Turkey) |
| | Kübra Yentekün (Istanbul, Turkey) |
Become an Energy Healer - Distance Learning Course
Heal Yourself, Heal Others, Heal the World!
Do you long to make a connection with loving energy and feel it pouring into your body to bring ease and flow?
When you see a friend or family member in pain or distress do you wish you had the confidence to place your hands there to bring ease and release?
Do you seek knowledge and skills that will help you be able to heal yourself and others?
Become A Modern Energy Healer in This Wonderful 8 Week Online Course


In this course you will discover and empower your healing hands of love to help yourself and others to release energy blockages that cause stress emotions and pain and bring ease and flow.
You will learn six ways to touch and heal the energy body to bring transformation and change to all kinds of emotional problems with The Gentle Touch, The Beautiful Touch and The Royal Touch (and 95% of healers and therapists don't know this!).
Plus you will learn Distant Healing, to Heal Relationship Constellations and Touch and Feed Your Soul as you experience wonder, love and beauty on your journey through this course.
Experiencing deep connection, the flow of love energy through those connections of touch, you will learn essential modern energy knowledge and gain the confidence to help yourself and others.
Enrol Now on The Modern Energy Healer Course and Receive:
8 Weeks of Video Tutorials and Demonstrations
A full colour training manual in PDF format
Exercises to practice in your own time
8 Weekly live group Zoom sessions with your tutor and other students*
(*at certain times of the year when there is a group)
One to one contact with your tutor through email feedback for each module
On successful completion you will receive:
A Modern Energy Healer Certificate PDF
1 Year standard membership of The Guild of Energists
Or 6 months professional membership for existing GoE professionals
Your Trainer
Sandra Hillawi is an International Master Trainer with 20 years experience in Modern Energy with The Guild of Energists. Sandra will lead and accompany you through your journey through this course.
After your payment you will receive a receipt and Sandra will make contact with you. Sandra wiil give you instructions on how to access the first tutorial videos and the first live zoom session, and your training manual will the sent via email as a PDF. To make payment please use the button below. Let's get you started on your journey to become a Modern Energy Healer today!
<![CDATA[SN-INDEX-CLOSE]]>
Do you love ENERGY? Do you love working with energy, playing with energy, talking about energy and discovering more about Modern Energy?
The GoE is the place to be for Modern energists.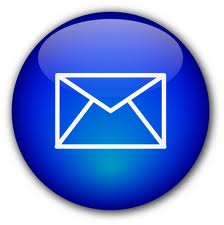 Find out what's on where, who's doing what in energy tapping & Modern Energy. Get special offers & the latest information on special events, workshops and certification courses.