<![CDATA[SN-INDEX-OPEN]]>
Modern Energy Trainer

In November 2025 the GoE turned 25. In order to honor this mile stone we launched a BRAND NEW Trainers Training.

This course will give you the skills and confidence you need to succeed as a trainer and teach most GoE Modern Energy courses to the next generation of energists.
If you love everything to do with modern energy and are looking to take your career to the next level, Modern Energy Trainer is the course for you. In this two-day training, you'll cover all aspects of event organising, business acumen, marketing and publicity, as well as using energy tools to release blockages and excite you about the adventure ahead.
To book your place to become a GoE Modern Energy Trainer please Contact Us
Modern Energy Trainers Training
with Silvia Hartmann & Sandra Hillawi
In November 2025 the GoE turned 25!!! In order to honor this mile stone we launched a BRAND NEW Trainers Training.


We moved from the usual 7-day course to a more focused and high energy 2 days. The focus was on learning the Positive Energy Day course, how to teach it, followed by how to take this information and become an Energist Trainer.
Day 1 - Positive Energy Course and how to teach it.
Day 2 - How to be an Energist Trainer and conduct Modern Energy Training events.
This new shorter format for the Trainers Training is aimed at preparing trainers with their first step, to launch themselves on their new path and open their way to offer further professional Modern Energy training courses.
Over the course of the 2 days Silvia Hartmann & Sandra Hillawi will teach you everything you need to know in order to be able to take our wonderful course manuals and use them to teach your students.

Upon certification as an GoE Energy Trainer you will be licensed to teach GoE Courses,**  gain access to our easy-to-use digital course manuals and our wonderful on-line 'Trainers Portal'!


 THE LIGHT NEEDS YOU!!!


Teach the GoE Courses YOU LOVE!
The only requirement for this course is prior completion of the Modern Energy Foundation Course. This means that you no longer need to take all of our core courses in order to become a GoE trainer. You can simply take the course or courses that resonate most with you and then teach them right away! This included our BRAND NEW Postive Energy Course which will be awarded to you as part of this training.
How will this course be taught?
You will be guided through this course but expert GoE Trainer Trainer Sandra Hillawi who has decades of experience teaching GoE Courses. Along side Sandra the creator of Modern Energy 'Silvia Hartmann' has created a set of course units videos to pass on her most valuable knowledge, so that you feel equipped and ready to teach her courses.
Feedback:
Read the reviews and comments from the November 2023 training - HERE
 
Price Options:
We want to make this course as accessible as possible and to support this we are offering a range of payment plans. 

Pay Now Options:
Book Now Pay Later option:
£177 deposit then 11 payments of £177 = £2124
 (Deposit is required at the time of booking)
Any questions? Or to register your interest in becoming a GoE Modern Energy Trainer please: Contact Us
*  2019 price
** You can only teach courses you have completed yourself.
Course Details
Qualification

GoE Modern Energy Trainer
Licensed to teach all GoE courses you have gained certifcation for yourself.

(a few excepts apply)

Certification Body
The GoE
Course Requirements 

To be free to attend each of the trainings days
To speak fluent English
Have a good internet connection is attending the Online Course
Completed the Modern Energy Foundation Course
A passion for MODERN energy and to want to share this with others and make many people happy! 

On completion, your GoE trainer will award you with: 

1-year GoE Trainer Membership

Course Author
Silvia Hartmann
Principal Trainer
Sandra Hillawi support by Silvia Hartmann
Number of Units
8 Units (4 each day)
Course Modules
8 BRAND Units created by Silvia Hartmann along side Live exercises with Sandra Hillawi
Course Available via:

This qualification will be taught by:

Distance Learning via Zoom - 

Details About The Live Training
Number of Days
Course Fees 

£2000 if paid in full prior to the start date

Training Materials

GoE Digital Trainers Manual
GoE Positive Energy Course Manual
Access to the GoE's Trainer Guide 
Information for Modern Energy Trainer Trainers
If you are an Modern Energy Trainer trainer please login.
Have we answered your question? If not, please contact the GoE.
Modern Energy Trainer Trainers
This is a list of energists qualified to teach the Modern Energy Trainer course. Please click through to the contact details on their profile:
<![CDATA[SN-INDEX-CLOSE]]>
Do you love ENERGY? Do you love working with energy, playing with energy, talking about energy and discovering more about Modern Energy?
The GoE is the place to be for Modern energists.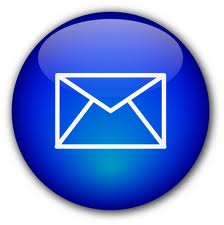 Find out what's on where, who's doing what in energy tapping & Modern Energy. Get special offers & the latest information on special events, workshops and certification courses.