<![CDATA[SN-INDEX-OPEN]]>
EFT and EMO Success at the Vitality Show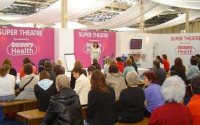 Well, it was a fabulous event !! Over 40,000 people came through the show and the Passion for Health team were busy continuously at their stand, conveniently situated opposite the café in the gallery, giving 15 minute taster sessions and taking enquiries through the FREE Prize Draw.
Added
Apr 26, 2005
|
14,525 Reads
We had a total of 488 visitors to our stand that entered into our prize draw, with 182 interested in practitioner training, the rest interested in workshops and Sandra's Detox Retreat in France. Between us we did a total of 146 EFT and EMO demonstrations over the 4 days…….. wow !!!! Sandra even got the chance to chat to Gloria Hunniford who was there to open the Caron Keating Foundation stand.
Due to a late cancellation, Sandra Hillawi was asked to step in and give De Stress Your Life talks on the Life Make Over stand and the Super theatre, which all went down extremely well, judging by the swarm of people landing at the stand after the talks !!

The lucky Prize Draw winners for each day were Diane Probst, Brentford, Bruno Wang, London, Jade Matthews, Essex and Monica Ditta-Arora London. Each will each receive a free EFT Introductory Workshop at a date and location of their choice.

Sandra would like to personally thank all the volunteers who helped on the stand, tirelessly taking to people and giving demonstrations. We were all hoarse, had sore feet and sore faces from tapping all day and talking non stop !!! It would have been impossible to run the event without these amazing people and their generosity of spirit and their time and input is deeply appreciated. The stars were Baya Salmon Hawk and Audrey, Margarita Foley, Zannie Rose, Kath Baker, Amanda White, Ty Hayward, Chris Johnson, Barry Cooper and Nipa Das. In appreciation of their help they will be receiving free membership of the new EFT Buddy Network www.eftbuddy.com with £250 vouchers to spend on workshops and courses with Passion for Health, and any consultation enquiries we have from the show will be passed to these practitioners.

For more information contact sandra@passionforhealth.com


Added
Apr 26, 2005
|
14,525 Reads
<![CDATA[SN-INDEX-CLOSE]]>
Do you love ENERGY? Do you love working with energy, playing with energy, talking about energy and discovering more about Modern Energy?
The GoE is the place to be for Modern energists.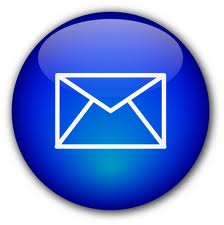 Find out what's on where, who's doing what in energy tapping & Modern Energy. Get special offers & the latest information on special events, workshops and certification courses.