<![CDATA[SN-INDEX-OPEN]]>
Emossage: The Practical Application of EMO to Massage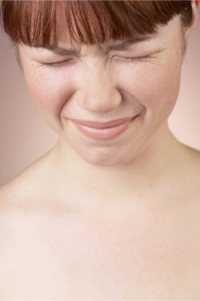 In this case study, EMO Trainer Dr Terry Lynch shows us the effective use of EMO with Massage for relieving a headache.
Dr Lynch writes: "Do you find yourself reaching for pills at the first sign of a headache? Could there be another approach?"
Read on for Dr Lynch's full article...
Added
May 26, 2010
| |
10,453 Reads
Yesterday, one of the secretaries at the college came to my office complaining of a terrible headache wondering if I had any ibuprofen to alleviate her pain. When I responded "no" she looked distraught and it was apparent that a "pill" was the only solution for a headache in her experience. I asked her if she would like to try a technique that combines massage with EMO for her headache. At that point, she would try anything although and let me know that she had never heard of EMO.
I briefly explained EMO and told her that in combining its technique with massage, which I have come to call "Emossage" over the past year.
Since her shoulders were raised from splinting against the headache, I started there. After a few gentle massage strokes, a "knot" in the trapezius (shoulder muscle) was located and pressure into it brought a pain level of 8*. With the pressure held consistent into the area of the muscle belly, I asked, "Is there anywhere else you feel this in your body?" On reflection, she responded, "Oddly enough, my hip." I asked her if she could soften and flow the energy in the hip and if it was leaving. "Yes," she responded, "Down my leg. I never knew that could happen."
While retaining the pressure under my fingers on the muscle point, I asked, "Now on a scale of 1 to 10, how much pain energy do you feel?" She was surprised to find the pain down to a 2. We soften and flowed that to 0.
I repeated that on the opposite shoulder; her pain level was a 7. On asking where else in her body did she feel the energy, she located energy in her leg specifically in the upper thigh. With cueing as above, she was able to flow the energy reporting again with surprise, "it moved out my toes". After locating heightened energy sensations in other areas and flowing those, the shoulder area with pressure into the knot flowed and the pain level was 0.
After working the shoulders, I asked her about the intensity of her headache. Again with an expression of surprise, she reported the headache was almost gone. Her headache had subsided from a pain level of 8 on the SUD's scale to a 3.
I showed her my hands and asked her, "Now where do you want these healing hands to go?" She reflected and said her forehead. I placed pressure into her forehead and asked where else did she feel the energy. She responded that it moved to her temples and the pain was a 5. With cueing, she soften and flowed the pain energy around her temples and the energy dissipated down her arms while I held the consistent pressure to forehead points. She reported that some of the energy left out of her head and ears. When I removed my hands and asked her how her headache was she responded with amazement, "Gone, completely gone. I feel so good."
As a clinician, it is always a wonderful feeling to know that healing of some nature takes place in a client session, but what just happened? The secretary was curious, "I never felt sensations in my body like I did now." I told her a little about the energy system, the energy body and EMO. She left the office with a smile and renewed vitality for the afternoon's work.
As she left, I wondered how she would have left, i.e., her "overall appearance", if a pill had alleviated the pain instead of Emossage; a pill verses human contact and connection. Would she have looked as vibrant? Would I have missed an opportunity to enter in to the client practitioner dance which benefited not only the client but myself as well? Coming from a science back round, many questions come to mind but one thing is clear in the moment, healing happened. Yet, overall, in a world of quick fixes, there is another opportunity out there to relieve the pain resulting from stuck energy and it exists in each of us. The ability to use our healing hands and the power of intention found in the words "soften and flow".
Before leaving that day, I asked my coworker if her headache had come back and she responded that it had not. She smiled and said, "Thank you."
*Using a SUD's level scale from 1 to 10. 1 equaling no pain and 10 unbearable pain.
Notes And Related Pages
Added
May 26, 2010
| |
10,453 Reads
<![CDATA[SN-INDEX-CLOSE]]>
Dr Teresa Lynch
Information about Dr Teresa Lynch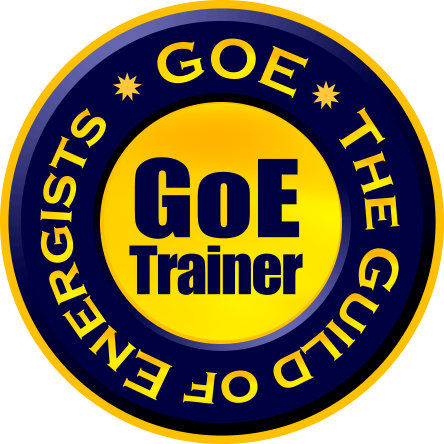 Training courses and events with Teresa Lynch:
with
Dr Teresa Lynch
20 Jan 2024 - 22 Jan 2024 - New Jersey, USA
---
Dr Teresa Lynch has kindly contributed the following titles to the 🏫
GoE Library
:
I've just trained someone to become a practitioner of modern energy, now what? Many energy practitioners need following up and support to gain confidence as a professional energist. This...
---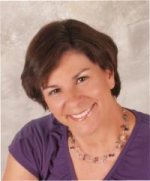 Inner Awareness Method (IAM) is a technique that draws on the consciousness of the body to guide the client to receive the messages hidden in their pain or disease that, when fully embraced,...
---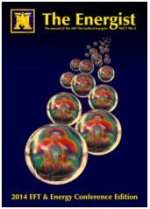 Autumn 2014 edition of The Energist magazine.
---
Contact details and membership information for Dr Teresa Lynch:
Do you love ENERGY? Do you love working with energy, playing with energy, talking about energy and discovering more about Modern Energy?
The GoE is the place to be for Modern energists.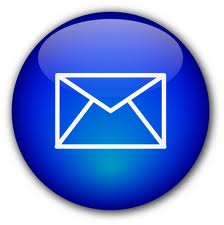 Find out what's on where, who's doing what in energy tapping & Modern Energy. Get special offers & the latest information on special events, workshops and certification courses.