<![CDATA[SN-INDEX-OPEN]]>
GoE Energist Trainer with Sandra Hillawi
The View Hotel, Eastbourne, UK

| 14 Nov 2016 - 15 Nov 2016
<![CDATA[SN-INDEX-DISALLOW]]>

This event has already taken place.
Browse upcoming events or contact organiser.
GoE Energist Trainer - Live Training
November 14-15 2016 - The View Hotel, Eastbourne, UK
Your course fee includes your training, manual, tea/coffee and certification. 
This two day training, created by Guild Of Energists Chair and training director Silvia Hartmann, will give you the skills and confidence you need to succeed as a GoE Trainer and teach GoE certified courses to the next generation of energists.
This course assumes you're already a proficient and experienced GoE Practitioner, looking to take your career to the next level. In this intensive two day training, you'll cover all aspects of event organising, business acumen, marketing and publicity, as well as using energy tools to release blockages and excite you about the adventure ahead. 
** Notes: This is a live training so no distance learning options are available. Due to the nature of the training, there is a minimum course size of 3 participants for it to run.
** ALL existing GoE Trainers must have upgraded to this new, GoE Energist Trainer level by November 1st 2016. This training is the only exemption to this rule. 
For more information about the training, and how to book, head to our GoE Energy Conference 2016 booking page, email us or phone us (Monday-Friday 9.30am-4.30pm UK) +44 01323 700800
<![CDATA[SN-INDEX-CLOSE]]>
Modern Energy Trainers Training

with Silvia Hartmann & Sandra Hillawi

In November 2025 the GoE turned 25!!! In order to honor this mile stone we launched a BRAND NEW Trainers Training.



We moved from the usual 7-day course to a more focused and high energy 2 days. The focus was on learning the Positive Energy Day course, how to teach it, followed by how to take this information and become an Energist Trainer.

Day 1 - Positive Energy Course and how to teach it.
Day 2 - How to be an Energist Trainer and conduct Modern Energy Training events.

This new shorter format for the Trainers Training is aimed at preparing trainers with their first step, to launch themselves on their new path and open their way to offer further professional Modern Energy training courses.

Over the course of the 2 days Silvia Hartmann & Sandra Hillawi will teach you everything you need to know in order to be able to take our wonderful course manuals and use them to teach your students.

Upon certification as an GoE Energy Trainer you will be licensed to teach GoE Courses,**  gain access to our easy-to-use digital course manuals and our wonderful on-line 'Trainers Portal'!



 

 THE LIGHT NEEDS YOU!!!



Teach the GoE Courses YOU LOVE!

The only requirement for this course is prior completion of the Modern Energy Foundation Course. This means that you no longer need to take all of our core courses in order to become a GoE trainer. You can simply take the course or courses that resonate most with you and then teach them right away! This included our BRAND NEW Postive Energy Course which will be awarded to you as part of this training.

How will this course be taught?

You will be guided through this course but expert GoE Trainer Trainer Sandra Hillawi who has decades of experience teaching GoE Courses. Along side Sandra the creator of Modern Energy 'Silvia Hartmann' has created a set of course units videos to pass on her most valuable knowledge, so that you feel equipped and ready to teach her courses.

Feedback:

Read the reviews and comments from the November 2023 training - HERE
 

Price Options:

We want to make this course as accessible as possible and to support this we are offering a range of payment plans. 

Pay Now Options:

Book Now Pay Later option:

£177 deposit then 11 payments of £177 = £2124

 (Deposit is required at the time of booking)

 

Any questions? Or to register your interest in becoming a GoE Modern Energy Trainer please: Contact Us

 

*  2019 price
** You can only teach courses you have completed yourself.
<![CDATA[SN-INDEX-OPEN]]>
<![CDATA[SN-INDEX-CLOSE]]>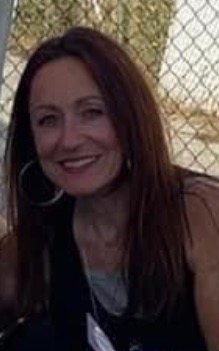 I just wanted to say what a wonderful experience this training has been. The format was extremely helpful and provides a wonderful way for us trainers to start teaching. I left very confident and excited to begin this new journey. Sandra is always an exceptional leader, teacher and support for us all.
I'm beyond grateful for this experience and to all my fellow trainers, I appreciate the collective energy we shared. What a wonderful weekend. Thank you all.
Jackie Scarcella, GoE Trainer
A very special group energy! The training was very easy to follow and understand. Thanks to Silvia for your genius and to Sandra for your ease of delivery. I now feel confident to take this positive energy out into my corner of the world
Emily Pearson, GoE Trainer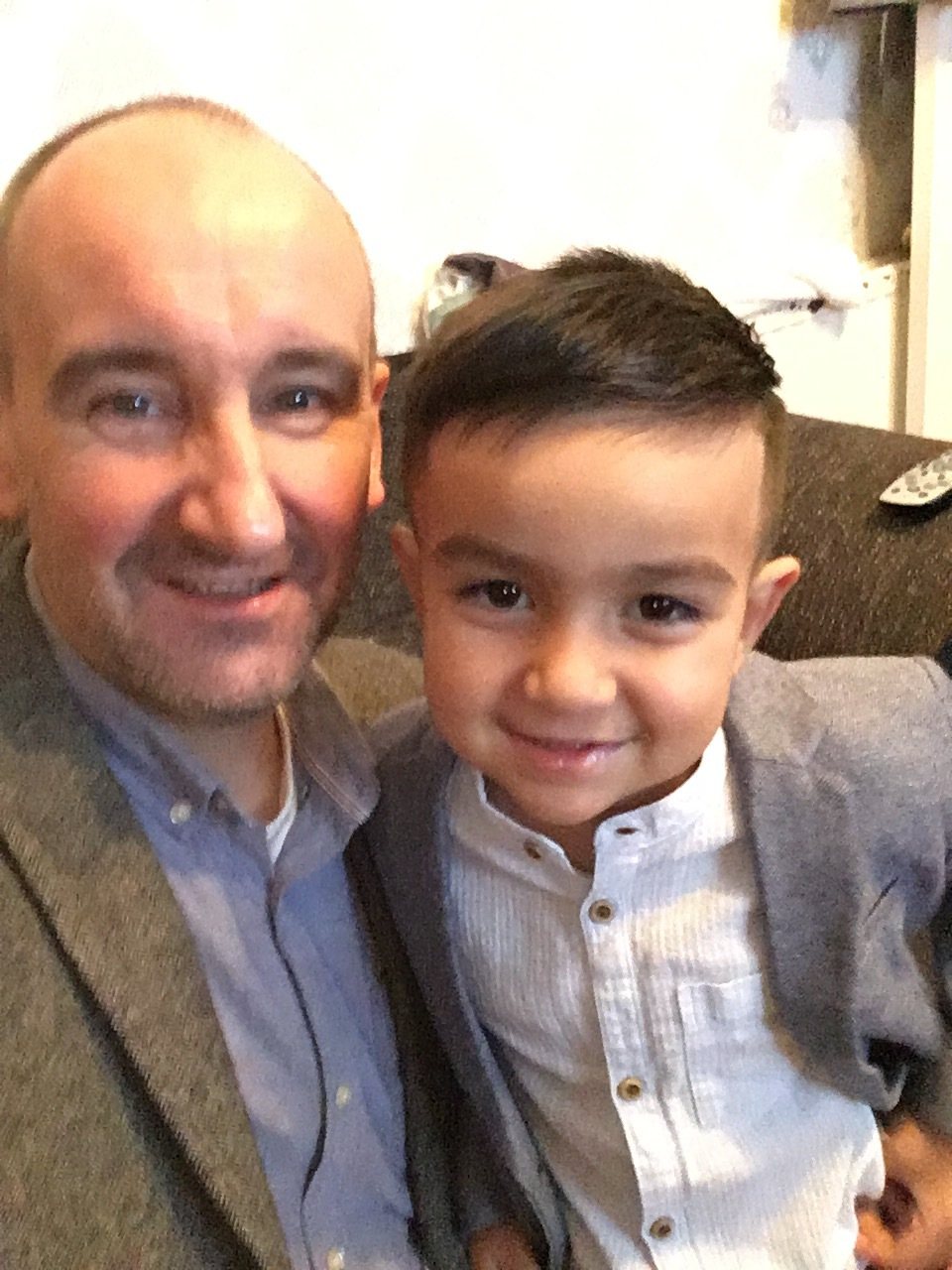 Loved this training - the new format is genius and felt so supported by Sandra's easy style of helping and training us . The group were an amazing open hearted and delightful people to be on the journey with.
Still glowing with the energy and nourishment of it all!
Mike Grant, GoE Trainer
I loved how the one day Positive Energy course has such a clear and easy structure. It's an awesome tool for us first time trainers! Sandra, as always, you are a Star Trainer! Your ease in presenting the training and compassion in class is electrifying!
I am positively buzzing and feeling rejuvenated to launch over the next few months.
Corne Jooste, GoE Trainer
I have been a Modern Energy Trainer for one year now. I really do so love being part of Guild o Energists, right from the wonderful training's and life changing content through to being connected in the groups on Facebook and being part of a supportive community. Not only that I am appreciate of all GoE does for us behind the scenes to help us be successful trainers. Becoming a Guild of Energist trainer IS the best investment I've ever made and it's always a joy to deliver training's and share these wonderful techniques
Wendy Fry, GoE Modern Energy Trainer
A fabulous seven days of experiential learning and playing with energy.
Ever evolving as an energist this training will take you and your business to the next level. With the added advantage of Modern Stress Management Trainings, Energy Coaching and Energy Healing The Guild of Energists trainings are leading the way in creating energy solutions to combat stress and not only that taking you, your clients, your trainings, your relationships, your personal development and business through the roof.
Your future aspect is ready to take this training, don't keep them waiting.
Wendry Fry, GoE Trainer
Thank you Silvia Hartmann for all you and THE GoE/GoE are doing to support us all. Since taking my Energist Trainer's training I have found my self doing things I felt were impossible just a few weeks before ...energy magic.
Kelly Mayne GoE Trainer
Having completed the 3 Energy EFT Master Practitioner course, I was keen to learn how best to plan and deliver future certified courses to prospective Energy EFT Master Practitioner courses, I plan to run.
I had the good fortune to be trained by Sandra Hillawi and to say the training day was inspirational and truly character building, would be an understatement. My energy levels were through the roof by the end of the day, as time after time Sandra and I worked on areas and blockages I didn't even realise I had, meaning I could have total confidence in my abilities as a trainer, delivering EFT to a group of Energists. I had some pretty major energy shifts, as I highlighted some limiting beliefs, and once my energy levels grew, I could see how I was going to be able to pass on the wonderful techniques contained in the Energy EFT Master Practitioner teachings.
I would thoroughly recommend this training, and the self development I received from Sandra still make me so appreciative of knowing and being able to practice this evolution of EFT, and anyone considering becoming a trainer, ought to look nor further than this one day course. Thank you Silvia, thank you Sandra. Onwards and upwards!
Nigel Colmer. GoE Trainer
I just wanted to share my experience at Aisling and Rays training weekend held in Dublin.
This is my first experience of training. I had no idea what to expect...
I learned so much about myself in a safe energetic environment . All my questions were addressed and answered and more. So much so that on arriving home I realised that many changes had taken place in my approach to ordinary every day things that used to be fearful.
Ray and Aisling have a wonderful way of opening themselves up many levels so you feel included...and supported not only individually but as a group dynamic.
We shared our feelings had tears and laughter using many ways to experience the process of experiencing the trainer within waiting to come out.
Great insight great weekend...thank you
Vanessa Tallon
They were very energizing and encouraging training courses for me.
I loved to be a part of them and experiencing them.
I liked Master's course crowded because we got the chance to know and work with different people and have different experiences.
For the both trainings Masters and Trainer's Training I liked the following exercises the most:
Event, entity, power over money, success, sue scale, I am an energist Merve wishing you well on your life path, connections, building the great energist trainer, group bubble, couple bubble, group hugging, crystals, putting crystals in order, looking at Silvia's paintings and inspiring from them, attracting art money, shields
I had many break throughs during the courses, thanks to the energists and of course Silvia :)
I feel like the group energy and our willingness to become a better version of ourselves and our desire to make the world a better place to live and love to be there to do the work and help each other were some of the main reasons that made the course powerful, fun, trans-formative and special for us.
I am a happy energy trainer in tune with her new energy body :)
EMO Energy-in-Motion works!
Merve Tüfekçi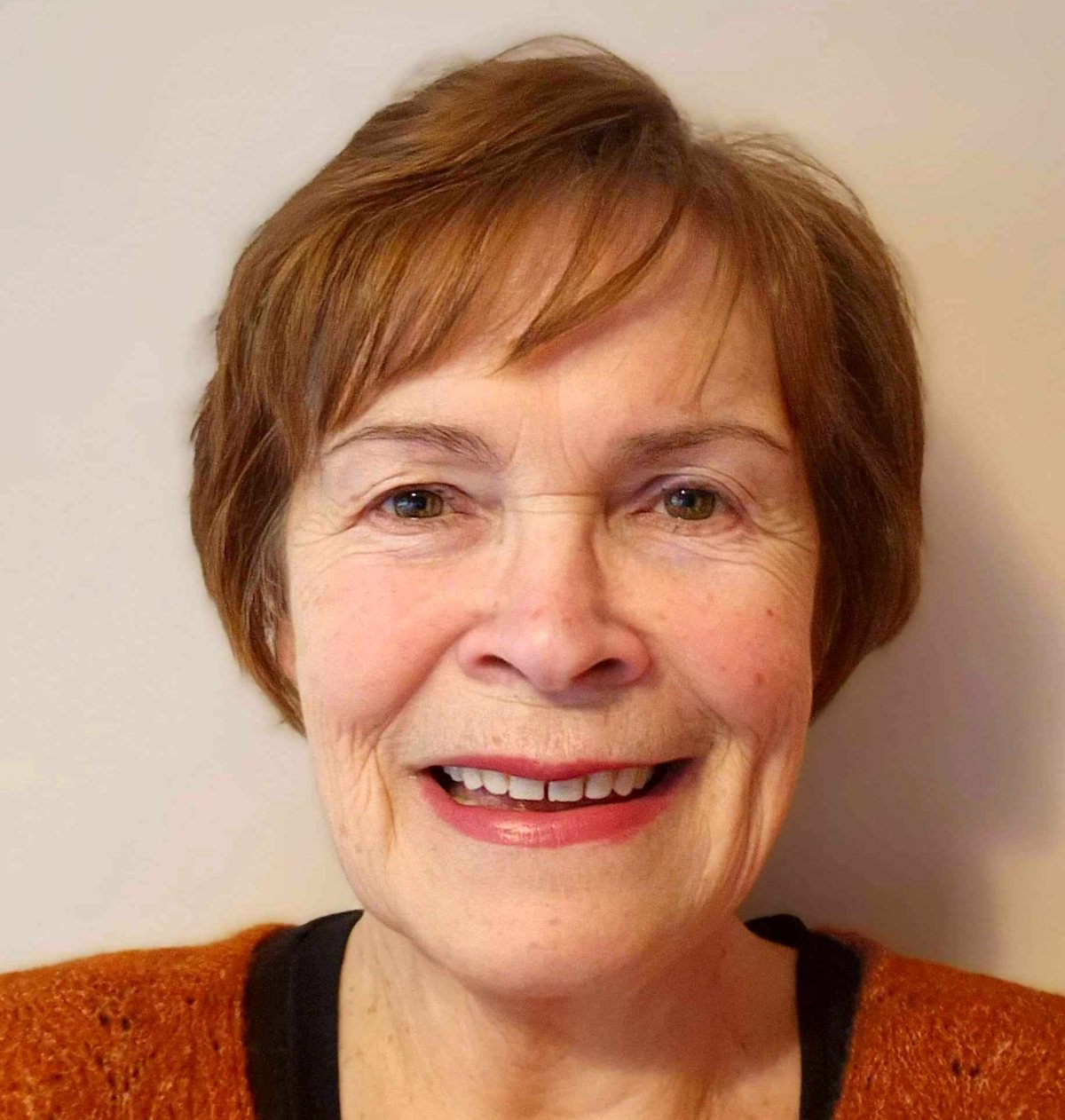 Attending this 2-day training in Dublin with Aisling Killoran and Ray Manning was a wonderful opportunity to focus on the energy of delivering a vibrant and successful training to a group.
This was a new approach for me, as my previous trainer's training had concentrated on thoroughly knowing the material to be presented and working within the structure of the programme. This training was very different! It focused on how to lead group training from an energetic perspective, we learned how to be aware of and work with the energy of the group and the whole room as well as our own energy.
Aisling and Ray facilitated a very open, inclusive and positive space for us to safely share in – learning, sharing, laughing and even some swearing and tears as we worked through our energetic blocks. We focused on what we didn't like about running trainings or running our own practices and used EFT Heart and Soul as well as other techniques to dissolve our energetic blocks and allow our energy to flow freely.
This workshop felt like group participation rather than just training and it had a very different and enjoyable energy from most workshops. As everyone in the group was either an advanced practitioner or existing trainer and had extensive experience with EFT already, we could focus on developing our vision of what our successful trainings and business looked and felt like, using the techniques of EFT and EMO Energy-in-Motion to dissolve blocks to allowing ourselves to achieve that vision.
We collaborated as a group, brainstorming on a flip chart, and frequently broke into groups of three for transformational energy work around the themes of delivering good trainings and our business in general. We worked with the energy around developing our own branding, logos and marketing materials and some innovative ideas were generated. We also developed ideas for holding a safe and inclusive space for our workshop participants to learn, share and grow. After this weekend I feel very confident about offering and delivering trainings with the emphasis on the energy of the group rather than just the formal structure.
The group came up with a mission statement for our trainings in Ireland:
"Our life-changing trainings are inspirational and energising, using ground-breaking self-help techniques."
I can highly recommend Aisling and Ray's Energist Trainer's Training to any experienced Advanced EFT MET Practitioner or Master Practitioner who has an interest in training others as Practitioners and Energists in this wonderful field. It will expand your horizons and enhance your energy. A big thank you to both Aisling and Ray!
Helen Ryle
I have just completed giving the GoE Energist Trainer Training in Istanbul and I am moved to write about how absolutely wonderful the whole experience was.
The training is mostly about consciously managing the group energy to maximise participants personal experience and therefore learning, so as the trainer I am both teaching these concepts and implementing them with the group as we go along. I cannot say enough about how wonderful it was to see how this training creates such powerful emotional experiences for the new Trainers for their learning and to energize them with love and all things positive.
The new Trainees left so bright, so shining, so happy and so full of love with new knowledge and tools ready to go about their training business creating their own great events for their own participants.
For me as the trainer, being fully in the group energy, it was impossible not to be delighted and filled with joy and love myself for the whole group.
I have such gratitude to be doing this work and to have such a wonderful training to give, created by the great vision of Silvia Hartmann. Any new trainers and existing trainers will be taking themselves to new levels in their personal and professional evolution by taking the new GoE Energist Trainers Training.
I highly recommend it
Sandra Hillawi GoE Trainer Trainer
The New Trainers Training for us was a great reminder:-
About keeping energy levels flowing, covering modules / units using the aid of ; demos, theory, pairs, groups of 3 and more… as well using Metaphors, stories and case studies
It's about addressing the energy of the group, building rapport, supporting, evolving and learning from each other and as a trainer, BE YOURSELF! Yet take responsibility and control of the training.
It reminds you about the need to be flexible in all your trainings and that each training is different, just because you covered a particular learning "on a one to one demo" doesn't mean that with a different group it has to be the same again. It could be covered as a group exercise.
It's not about teaching modules, or subjects, it's about making the subject's fun, engaging with your group as a single entity. Being creative and incorporating all learning styles to make the learning's more interesting for all. I.e. 6th senses VAKOGS (Visual. Auditory, kinaesthetic, Olfactory, Gustatory, Auditory Digital ( self-Talk)
Aisling & Ray
Aisling & Ray
I attended the very first Energist Trainer Training with Silvia Hartmann in November 2013.
It was a very interesting experience and development for me as a trainer. In the past 10 years as a trainer my events had worked well, due to my enthusiasm and great training materials and a brilliant subject. But this new Energist Trainer Training brought a new awareness to me, to be conscious of the group energy itself, to read the group energy and respond to it, managing the group energy consciously to help the group achieve optimum experience in enjoyment and learning.
So now I feel even more equipped to create great trainings, understanding the energy body stress table and how it applies to learning when working with groups and having a whole range of skills and ways to manage the group entity itself. Hats off to Silvia once again for breaking new ground in the energy work and helping us trainers step up to the mark and put conscious energy work into the delivery of our workshops and running our business. A very worthwhile professional development step for all trainers and anyone working with groups.
Sandra Hillawi
As one of the first Trainers to experience Silvia Hartmann's new Trainer Training last November I would like to say how much I enjoyed the two days. I found the new material fits so well with the new direction the GoE is taking towards Modern Energy Work.
The course worked on a different level to most trainings enabling students to learn in a deeply experiential way as a group to train a group.
Barbara Saph
I am so happy to have experienced this training. We had two days of the sheer joy and magic of what it means to be an Energy Trainer.
I feel it is so real and so full of the simplicity of true and healthy education that I came away wanting to share even more what a wonderful gift we are given in being Energists. Silvia Hartmann never fails to bring to us what I call treasures NEW AND OLD.
.
In our training with Sandra Hillawi she showed us through example what the Energist Trainer can contribute to creating a world of Energy Awareness in our daily living, how Energy Trainers are not separate from the group but are deep inside the energy of the group and can listen to the movement of the energy and respond to it.
There were many exercises over the two days which enabled us to experience this for ourselves. It increased our awareness of the joy of moving as a group and how the Trainer can hold the group and enable the group to find their own strengths.There was a powerful unity created in the group at the end .It was a truly memorable experience of training.
Thank you Silvia for your inspiration, and Sandra for being a gifted Trainer.
With Gratitude
Margarita
Margarita Foley - GoE Energist Trainer
<![CDATA[SN-INDEX-OPEN]]>
Passion for Health
Cairo, Cairo, Egypt
Hurghada, Red Sea, Egypt
Please note that organisers may have only provided an approximate location (The View Hotel, Eastbourne, UK) so please contact them to confirm before making your booking or travelling to the venue.
<![CDATA[SN-INDEX-CLOSE]]>
Do you love ENERGY? Do you love working with energy, playing with energy, talking about energy and discovering more about Modern Energy?
The GoE is the place to be for Modern energists.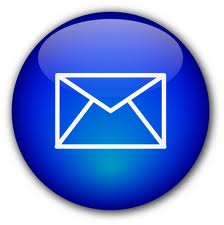 Find out what's on where, who's doing what in energy tapping & Modern Energy. Get special offers & the latest information on special events, workshops and certification courses.