<![CDATA[SN-INDEX-OPEN]]>
SUPERMIND Masters Community (Fortnightly) with Tanya Davies
Online from Australia

| 16 Nov 2023 - 19 Dec 2024
<![CDATA[SN-INDEX-DISALLOW]]>

This event has already taken place.
Browse upcoming events or contact organiser.
Calling all SUPERMIND Masters - let's get together! How great is SUPERMIND? Don't you wish you could practice this more? Do you love the BUZ of symbols, energy mind SUPERPOWERS? Do you crave the company of positive others and joyful conversation? 
I warmly welcome you and your friends to join me for 1 hour of global SUPERMIND for creative fortnight fun! Together we will invoke +10 SUPERMIND magic. The more you practice the more natural and easy it will be. Did you know the benefits of your positive emotions and mindset expand life possibilities?  Growing your SUPERMIND will empower your heart, body, and mind for a greater everyday and future.

I am excited to be your energetic companion and guide for 1 hour each fortnight. We will begin at 7-8 pm AWST Thursday 16th November 2023, and continue until our 12-week session is over, then if you like, start all over again! As a GOE Master, trainer, mental health and wellbeing practitioner, coach, and counselor you are in safe and experienced hands. 

PS The first session on Thursday 16th of November is FREE! Then $60 EUR for 2 sessions per month. SUPERMIND Masters Community Payment link: https://buy.stripe.com/9AQcPndPv2Cn5UI001

I will send you a Zoom link and join you on WhatsApp once registration is complete. Any questions, please contact by call/text STAR for a call back via WhatsApp at +61 420 502 722. Looking forward to a STAR bright future ... +10 Gratitude, Tanya Davies. 


<![CDATA[SN-INDEX-CLOSE]]>
Do you love ENERGY? Do you love working with energy, playing with energy, talking about energy and discovering more about Modern Energy?
The GoE is the place to be for Modern energists.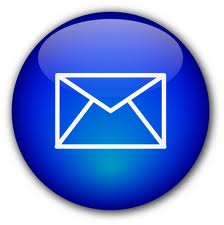 Find out what's on where, who's doing what in energy tapping & Modern Energy. Get special offers & the latest information on special events, workshops and certification courses.