<![CDATA[SN-INDEX-OPEN]]>
Modern Stress Management Happy Home - 1 Day with Tanya Davies
Online from Australia

| 25 Nov 2023
<![CDATA[SN-INDEX-DISALLOW]]>

This event has already taken place.
Browse upcoming events or contact organiser.
Modern Stress Management for a Happy Home! Take some time for yourself, connect to what's really important, and learn or remember the GOE tools for Stress Management. With a mental health perspective, and a growth mindset of influence you can choose to let go and create a happier you and home. A special contribution to invoke a happy home life; and a gift to you ... your teenager or partner can attend for FREE. For more information on the content see GOE courses. You get the energy of the fun we will have.

As a qualified trainer (over 23 years), GOE Master practitioner, mental health and family well-being specialist, counselor, mindset coach, and mother of 3 wonderful teenagers you are in safe and experienced hands. 

Zoom Online. Saturday 25 Nov. AWST 1 pm - 8 pm. $150 EUR. Payment link for the course: https://buy.stripe.com/dR69Db3aRgtd6YMeUZ
Early Bird Payment Link: https://buy.stripe.com/cN23eNdPv1yj96UbIK

Any questions, please call/text +61 420 502 722 - See you soon. +10 Gratitude ... Tanya Davies!
<![CDATA[SN-INDEX-CLOSE]]>
Modern Stress Management Foundation - Information

This four-unit qualification features a full-colour digital manual. Participants will learn the fundamental Modern Stress Management techniques to help combat the stress epidemic.

On completion of this course you will be presented with your Modern Stress Management Foundation certificate and be awarded a years GoE Standard Membership, which gives you access to the members group, valuable learning resources and also receive the magazine The Energist.

Modern Stress Management Foundation - Course Units

Unit 1: Measuring Stress

Welcome to Modern Stress Management!
What Is Stress?
Emotional Stress
Where Do Emotions Come From?
It's All About Energy!
Measuring Stress
Very Low Energy
Emergency Energy
Stress
The Zero Point Of Nothing
Low Positive Energy
Positive Energy
High Energy - The Even Flow
Many Aspects
Energize Your Life!

Unit 2: Energize Your Life!

Recognizing Stress
What Raises Your Energy?
Start With The Heart!
Energy Breathing
The Here & Now Exercise
Energy EFT
The Perfect Place
Energy Is Free!
Positive Energy For You!

Unit 3: De-Stressing Other People

Good And Bad People
We Are Not Alone ...
Group Bubbles
The YES! Principle
Your Happiness Matters!
Modern Leadership
The Master Mind Group

Unit 4: A New Energized Future

YES! You Can!
Positive Futures
From Problems To Solutions
Energizing Aspects
Protecting The Future
Modern Stress Management In Conclusion

Please click the 'Live Trainings' tab above to see which trainers are offering this course, alternative to learn more about our distance learning option click here:
<![CDATA[SN-INDEX-OPEN]]>
<![CDATA[SN-INDEX-CLOSE]]>
I thoroughly enjoyed completing the Modern Stress Management Foundation course on Saturday with Christine Walker who made it fun, interactive, creative and easy to understand. I did not realise just how much my stress impacts my life and those around me. I have a brand new tool that will help me to understand my own energy and the energy of others and importantly, how to increase my energy when I need to.
Liz Hoar, GoE Member
I enjoyed the Modern Energy Stress Management Foundation very much. It was very helpful to learn the different stages of stress to success.
My trainer, Brenda Dutertre, is a very warm and knowledgeable person. She is very intuitive in what her pupils require and can read them very accurately. Then guide them to understanding. Our class was quite small so it was pretty easy for us to gain the concept of positive vs negative.
I look forward to the Modern Energy Stress Management Professional course.
Sylvia Ruedger, GoE Member
I have just completed the Modern Stress Management Foundation course with Brenda Dutertre, and I never knew how much fun stress could be! Brenda's approach to teaching uses her sense of humour and life experience to teach the many aspects of stress. Her approachable style of teaching put everyone in the class at ease as she discussed and then had us participating in different activities. I came to class stressed and left feeling joyful and excited about the following weekend of Modern Energy Tapping Foundation which she would be teaching! Her passion as a teacher shines through as she discussed all the practical applications and techniques available to manage stress. She even took the time to give each participant ideas on how to use the material in their individual circumstances. These are life skills that I look forward to cultivate. I am extremely grateful for having the opportunity to have taken Modern Stress Management with Brenda!!!
Pamela Maughan, Student of GoE Trainer Brenda Dutertre
I thoroughly enjoyed the training on Saturday - Wendy is a warm, highly educational and charismatic presenter who invites openness and honesty, whilst offering a great deal of personal experience to further reinforce our understanding.
I enjoyed all aspects of the course and the interaction with my fellow attendees immensely and can see how the professional training will greatly complement my clinical hypnotherapy and coaching practice using the new model for stress management.
I am going to undertake the Energy EFT training too and can see why I have held off doing other forms of EFT all these years - something wasn't feeling right and this new way is right up my street!
Brilliant training and model, thank you. Christine
It gives you to tools to take control of any situation that is stressful. I enjoyed hearing what others had to say about their experiences of stress and learning from others too. Angela
Thank you for the wonderful day! I keep thinking about it. It was very relaxed and at the same time we have done a lot of work. Margo
Christine, Angela & Margo, MSM Foundation students, GoE Trainer Wendy Fry
I just completed the foundation course in Modern Energy Tapping in Malaysia by Mr. Isaac Lim.
It is a great course. Simple and easy to learn and it really benefits me as a hypnotherapist. Really glad I came across this course.
Joyce Hue, Student of GoE Trainer Isaac Lim
I am so honoured and appreciative to have able to attended this program. I have learnt more on how to handle peoples stress, based on their stress level. There are so much tools that I had acquired and learnt how to use as I progress, I believe I have grown into a better person with this program. I truly enjoyed every unit, especially on ETS; how we tap for better feelings.
Our awesome trainer Auk Murat delivered and shared her best with us, and she is the best I've met so far. I bless her with greatness.
Simeon Lah Ibau, Student of GoE Trainer Auk Murat
This course is enriched with knowledge and experience. Auk Murat wonderfully delivered the course in our own language, she made it easy to understand and related to our culture.
This course teaches an easy and practical meditation technique, that I can instantly gain results with.
Kamarudin Bin Ahmad, Student of GoE Trainer Auk Murat
My training with Wendy Fry was brilliant! She has such energy and inspiration on this topic and made the learning a lot of fun.
She was very thorough in going through the course and I love her +10 energy.
Suzie Flynn, Student of GoE Trainer Wendy Fry
Sandra is a wonderful tutor and much credit to her for my success. I would wholeheartedly recommend this course to anyone who is stressed by work, family or indeed by life. The interactive, zoom method of learning is excellent and removes the stressors associated with travel and in no way detracts from the quality of teaching. I've already marked the next stage of the training on my "list of things to do". Thank you Sandra and the GoE
Sue Bellworthy, Student of GoE Trainer Sandra Hillawi
I had an amazing time on the Modern Stress Management Foundation course, this is the second course I had taken with Jaqueline Besseling, and as before was delighted with the depth of the course, and Jaqueline's ability to deliver it.
Difficult to say my favourite part, but the biggest understanding was of the importance of being more aware, more often of where I was on The SUE Scale, and realising just how much this affected the way I think and speak. Also taking just a couple of minutes to rise up the scale, even if it's only one number, will change the way I think and speak for a better outcome and perspective. At least once an hour, check your stress level, and then raise!
This course inspired to continue on the MSM journey in the near future!
Jennine Allen, GoE Professional Member
As a Trainer and MSM Professional I found this the simplest most beautiful flowing course to teach. Silvia's Trainers Videos set the scene perfectly and were very helpful as preparation.
The combination of gentle pace and a very satisfying range of energy raising exercises flowed so easily and at the end of the day, I felt relaxed happy satisfied and still energised myself. It was a joy to teach and it felt like participants received really good value.
From the content point of view, the book is beautiful and professional and any trainer would be proud to offer it to their attendees. The course is logical, appealing, accessible, and effective and really delivers on teaching the basics of modern energy principles.
The skills learned through the exercises are effective can be learned by literally everybody ... and are widely appealing. It felt good to do them at the same time.
I really hope that all our GoE Trainers take MSM and start to teach this course. It's important and missing education for all ages and all walks of life, that will make a tremendous difference helping people take control and move out of stress towards success in their life.
The MSM Foundation Day is a gem of a course and a real gift we can share with people.
I look forward to my next MSM Foundation Day tomorrow on skype. Though skype is great for smaller groups, this course is suitable for and deserving of much larger groups.
So Trainers..... get yourselves on board with MSM Modern Stress Management
Though attending MSM Foundation isn't mandatory for existing Trainers of MSM, you may choose to enjoy the day personally and experience its unfolding, as you prepare to teach it. Silvia's Trainers videos will support you well however if you don't get the chance to attend.
With this addition to your training portfolio any Trainer will be happy proud and very successful helping to lead the world from stress into success.
And to all GoE Members old and new, you will love this course and the skills it will bring you to manage your energy and your life expanding beyond EFT. It will be a real gift you give to yourself when you book your MSM-F Day with a Trainer near you.
I will be delighted to see some of you at my future events but wish you joy and success whichever you attend.
In love and thanks,
Sandra Hillawi, GoE Trainer, UK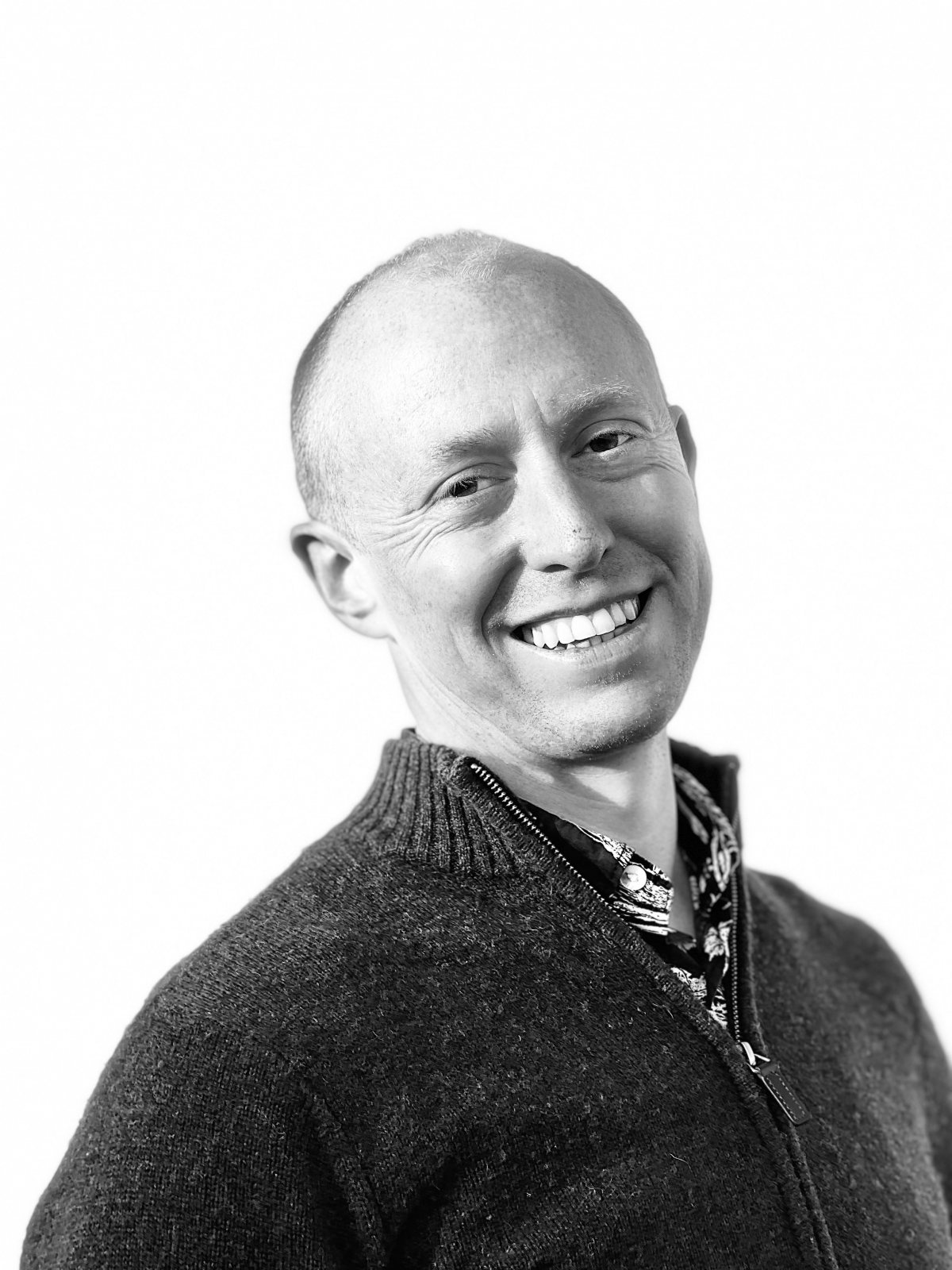 Modern Stress Management Foundation is a one day course for MSM trainers looking to work with companies, schools and individuals. Stress is the epidemic that blights our society and MSM is very much the solution. This course is well structured and I can see it being very liberating and energising for both students and teacher.
Alex Kent CEO, GoE
<![CDATA[SN-INDEX-OPEN]]>
<![CDATA[SN-INDEX-CLOSE]]>
Do you love ENERGY? Do you love working with energy, playing with energy, talking about energy and discovering more about Modern Energy?
The GoE is the place to be for Modern energists.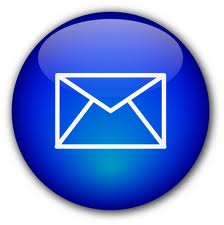 Find out what's on where, who's doing what in energy tapping & Modern Energy. Get special offers & the latest information on special events, workshops and certification courses.