<![CDATA[SN-INDEX-OPEN]]>
Happy 15th Birthday, The GoE!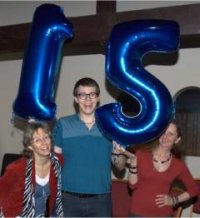 November 2013 marks the 15th birthday of the Guild of Energists. Founded in 1998 by Silvia Hartmann and Chrissie Hardisty, The GoE has gone on to certify over 3,000 Practitioners and Trainers in Classic EFT, Energy EFT, Positive EFT, EMO, Energy Cone, BSFF, Animal Healing, Project Sanctuary, Genius Symbols and much more.
We celebrated this milestone in style, hosting a special Birthday Energy Party at the Energy Conference 2013, and you can see pictures from the event and more here...
Added
Nov 26, 2013
|
43,988 Reads
The GOE's 15th Birthday card, signed by many of the 2013 EFT & Energy Conference delegates (click for full-size image)
AMT members having fun!
And celebrating the GOE's birthday wouldn't be complete without celebrating all of the wonderful people who have been certified in an GoE qualification in the last 15 years. So, we would like to thank...
Lorna Abbott, Sahar Fouad Abdel Hay, Mohammed Abdul-Razak, Noel Abel, Karen Abi-Karam, Valerie Abl, Nuhar Abrahams, Fredrik Abrahamsson, Jane Abrook, Lesley Ackerman, Deborah Ackroyd COH, Brian Ackroyd COH, Leti Adams, Pamela Adams, Dawn Adams, Lindsay Adams, Marion Adams, Peter Adamson, Sarah Adcock, Kehl-G Adele, Anna Marie Aebi, Heidi Aegeter, Claudia Aeschbach, Lynda Aiken, Buket Akgol, Cigdem Akin, Aysenur Akkaya, Sibel Akpolat, Khaled Al-Damalawy, Carmen Albaladejo Penalva, Andrea Albrecht, Sally Alderson, Gina Alexander, Corrine Alexandre, Mara Algethi, Sarah Adrienne Allan, Elaine Allen, Terry Allen, Leslie Allen, Jaki Allen, Maude Allen, Marie-Catherine Allen, Jane Allen, David Alley, Jill Anne Allott, Joanna Allport, Catharina Alm, Ipek Alper, Layla Alshamsan, Ulli Alter, Nancy Althea, Berkay Altunbay, Ann Ambrose, Sonia Amills, Maxine Anders, Marie Andersen, Isobel Anderson, Francine Anderson, Lyn Anderson, Janice Anderson, Anita Andersson, Shirley Andreas, Dolores Andrew-Gavin, Kate Angel, Aynur Apaydin, Peggy Apgar Schmidt, Danica Apolline, Clara Apollo, Karen Aquinas, Asli Aral, Gudrun Arau, Basak Arbak, Emma Arblaster, Marisol Arce, Jane Archutowska, Sezin Ardanuc, Clara Arenas, Joyce Armini-Rambi, Linda Armit, Christof Arnold, Anil Arora, Handan Arpacioglu, Gulcan Arpacioglu, Jenny Ashford, Lucy Ashiagbor, Clare Ashley, Jackie Asker, Pennie Astbury, Mark Atkinson, Gertrud Attar, Julie Atterton, Susan Aubrey, Céline Auclair, Richard Auton, Hilde Avenell, Mary Avery, Ahmet Ozgur Ayan, Necla Ayber, Tahira Aziz, Zeinab Aziz Alloub, Chantal Bachelier, Sharon Backer, Yvonne Backlund-Ferm, Alex Bacon, Victoria Bacon, Vera Bahlk, Paul Bailey, Sally Baker, Jennie Baker, J Baldwin, Alan Balfour, Linda Ball, Nikki Ball, Margaret Ball, Julie Ball, Hazel Ballard, Pamela Ballard, Rosmarie Ballmer, Aynur Baloglu, Sonja Balsiger Ludin, Asli Baltacioglu, Martin Bamber, Dorn Wendi Leda Bancroft, Varda Banilivy, Maggie Bantick, Josef Bar Sheshet, John Barber, Debbie Barber, Aidan Barber, Kurt Barbie, Camelia Barbie, Mathilde Barbier, J. Richard Barclay, Béatrice Bardaro, Bernard Barden, Kerrie Ann Barker, Andrea Barkhouche, Sue Barley, Kerry Barnes, Sassona Baron, Stella Baron, Teresa Barr, Sheila Barraclough, Geraldine Barrell, Martina Barrett, Maria Barrington, Noreen Barron, Andre Barry, Monika Barth, Jayne Bartlett, Julija Bartolović, Janet Barton, James Barugh, Kulwant Basi, David Bass, Perm Bassi, Laura Bateman, Louise Bates, Vincent Bathea, Oya Batikan, Tina Battleday, Frances Baty, Michael Bauer, Petra Baum, Werner Baumann, Maximilian Baumgart, Ilona Baumgartner, Aydan Bayir, Michael Bayliss, Dorothy Baynham, Sonja Beacham, Jacqui Beacon, Chris Beardmore, Caroline Beauchamp, Charlaine-Thérésa Beaudoin, Evelyn Beaulay, Kay Beavis, Tatjana Bechinger, Emma Maria Bechinger, Nermina Becirevic, Meryl Hershey Beck, Anne Beck, Margaret Beck, Alison Becker, Tina Beckham, Fiona Beckwith, Theresa Bedwell, Christina Beeler, Stephen Begley, Jennifer Behrends, Ulrika Bein Fahlander, Michelle Belden, Sevgi Belen Bayir, Sevinc Belen Beskaya, Anne Bell, Karen Bell, Sue Bellworthy, Kfir Ben Shiron, Elizabeth Benamore, Maria Benders, Marissa Benjamin, Paula Bennett, Masha Bennett, Irene Bennett, Elizabeth Bennett, Joseph Bennette, Thomas Bensch, Sylvia Bentz, Carolina Berber, Wendy Leanne Beresford, Gitta Berg, Ursula Berg, Marianna Berger, Lorraine Bergin, Sanija Beridan, Christine Berke, Andreas Berkenheide, Sara Bern, Barbara Bernard, Simon Berry, Rachel Berry, Dawn Berry, Susan Besly, William Bessant, Jacqueline Besseling, Yvette Best, Stephanie Beyerle, Kiren Bhogal, Regine Bialojan, Linda Bichlmeier, Fiorenza Yama Bidoli, Samuel Bieri, Claudia Bieri - Gunziger, Marianne Bilbe, Carola Binder, Robert Binns, David Birch, Elizabeth Birchall, Deborah Bird, Sarah Bird, Tony Birdfield, Wendy Birse, Ingrid Bischoff, Steve Bishop, Ross Bisset, Sandra Black, Linda Blackburn, Nathalie Blanchet, Jacqueline Blaser, Sara Blatchford, Patricia Blaxill, Rachael Bleau, Louise Bliss, Lin Block, Malcolm Bloom, William Bloom, John Blosse, Jocelyn Blouin, Nicola Blyth, Daniel Boeckli, Roger Boffey, Dympna Boffey, Cala Bogni-Spence, Marietta Böhm, Olga Boliukh, Jette Boll, Jenny Bolstridge, Tom Bolton, Petra Bonifas, Chris Boot, Anne-Christine Borg, Natalie Borg, Frances Borges, Kristina Borowska, Carol Borthwick, Senaida Botic, Caroline Bottrill, Hannah Bougen, Serena Bouldstridge, Caroline Bourgnon, Gisèle Bourgoin, Ann Bowditch, Kevin Bowles, Maureen Bowman, Steve Bown, Liz Bown, Linzi Boyd, Kate Boydell, Kate Boyle, Valma Bradbury, Kim Bradley, Gail Bradley, Hannah Bradley, Michelle Bradley, Andrea Bradley-Davies, Kizzy Bramley, Thorsten Brandt, Jacqueline Branson Thom, Heike Braun, Ruth Bray, Ingrid Brechtel, Kenneth Breen, Catherine Breen-Burke, Lee Breeze, Kathy Brennan, Patsy Brennan, Christoph Brennenstuhl, Michael Brent, Petra Bressler-Vath, Tracey Bridge, Nicola Bridgeman, Alan Bridges, Mark Brinsden, Catherine Britcliffe, Shirley Broadhurst, Jaqueline Brodie, Kurt Brodwolf, Thomas Broeker, Jilly Bromage, Alessandro Brontu, Brenda Brooks, Carolyn Gillian Brooks, Lysanne Broomfield, Kym Brown, Emma Brown, Claire Brown, Erica Brown, Archie Brown, Lynn Brown, Lorie Von S Brown, Jules Brown, Adrian Brown, Claire Brown, Gloria Browne, Maureen Pamela Browne, Susan Browne, Lori Browne, Elaine Bruce, Isla Bruce, Abraham Bruck, Herman Bruetsch, Marisa Brummitt, Ann Bryan, Melanie Bryceland, Dee Buchanan, Angelika Buchmann, Joanne Buchmuller, Corinne Buchta- Muster, Doug Buckingham, Tim Joe Buckley, Martin Buettner, Que Bui, Tessa Bull, Cigdem Bumin, Lisa Bundfuss, John Bunker, Vena Bunker, Alan Burbanks, Kelly Burch, Sue Burchell, Nigel Burgan, Linda Burge, Mirjam Burger, Ann Burgess, Barbara Burgess, Tessa Burgis, Susan Burke, Janet Burne, Carolyne Mary Emma Burnett, Gwen Burnie, Henriette Burns, Celia Burns, Mary-Jane Burns, William Burns, Carol Burns, Rosemary Burr, Geraldine Burston, Lizzie Burt, Pamela Burton, Tony Burton, David Burton, Cassandra Burton, Ela Burton, Manuela Buschack, Fran Bush, Hélène Bussières, Linda Butcher, Catherine-Louise Butler, Susan Butler, October Butler, Claire Butler, Anne Bylund, Vincent Byrne, Janette Byrne, Des Byrne, Frances Byrne, Fusun Caglar, Simon Caira, Luis Caldeira Piedade, David Caldwell, Peter Callaway, Perry Calwell, Errol Campbell, Aileen Campbell, Benedict Campbell, Pauline Campbell, Elizabeth Campbell, Kerry Campbell, Sue Campbell, Helen Campbell-Macdonald, Ângela Campos, Banu Can, Sally Canning, Ari Canonica, Rebecca Capel, Luciano Capelli, Yvonne Caplan, Malcolm Caple, Elizabeth Cappetta, Antonio Capuzzi, Candy Caradoc, Bobbie Carcary, Babs Carey, Louise Carey, Sue Carl, Amalia Carli, Lise-Lotte Carlsten, Kay Carmichael, Ken Carmichael, Winniefred Carneiro, Michael Carr-Jones, Linda Carrington, Paola Carruciu, Yvonne Carruthers, Gloria Carter, Michelle Carter, Marina Carter, Stephen Carter, Lynda Carter, Angela Cartland, Anna Casey, Mary Casey, Jennifer Cash, Sharon Cass Toole, Suzanne Cassell, Jon Cassell, Rebecca Castle, John Castle, Alice Catherall, George Catling, Caitriona Cavanagh, Martina Caviezel, Nilufer Cengiz Esen, Monique Centeno, Cerridwen, Ozlem Cetin, Atosha Chadwick, Balbir Chagger, Pauline Chalmers, Bill Chambers, Irene Champagne, Serena Chancellor, Christina Channon, Louise Chapman, Maria Chappell, Tracy Charalambos, Sara Charles, David Charlett, Geoff Charley, Donald Charnock, Frederic Chavez, Anita Chawla-Sampey, Margaret Chenoweth, Keith Cherrington, Julie Cheshire, Philip Chesters, Mary Chesters, Sarah Chetah, Beverley Chilcott, Elizabeth Child, Chris Child, Maggie Childs, Chien-Ju Chiou-Wilton, Chul Gyu Choi, Nevada Christian, Tim Christie, Katarina Ciglecki, Fusun Cil Tasli, Ysabel Clare, Stephen Clark, Corah Clark, Susan Clarke, Wayne Clayton-Robb, Gill Clemens, Andy Clements, Mitzi Cline, Larry Cline, Deb Cline, Renee Cloesmeijer, Lynn Clothier, Elizabeth Clough, Maria Clyne, Helen Coak, Tricia Cochrane, Caroline Cogdon, Kay Coghlan, Diane Cogorno Castro, Jo Cohen, Jackie Cohen, Gilana Cohn, Toks Coker, Nurten Colak, Joanne Cole, Rosemary Cole, Gerard Coleman, Elizabeth Coleman, Julia Coles, Heloise Coley, Anne Colling, Brenda Collins, Natalie Collison, Maureen Colohan, Mary Comber, Rosa Alexandra Comis, Jo Connew, Anne Connolly, Martin Connolly, Brian Conroy, Vasos Constantinou, Jean Conway, Sheila Cook, Helen Cook, Jennifer Cooke, Sue Cooke, Vanessa Coope, Malcolm Cooper, Barry Cooper, Nancy Cooper, Judith Coote, Cory Corbett, Jo Corbett, Karen Corbett, Sharon Corbridge, Evelyn Corcoran, Louise Corello, Caroline Corkery, Mikael Cormont, Elizabeth Cornish, Murray Cornish, Asli Coskun, Liz Costine, Naomi Cotten, Wolff Coulombe, Jan Coulson, Lesley Court, Anne Marie Courtney, Susan Courtney, Caroline Cousins, Lea Cowin, Brenda Cox, Lesley Cox, Chania Cox, Joanne Cox, Rosie Cox, Karen Cox, Trevayne Cox, Jean Cox-Young, Debbie Craddock, Bryan Craig, Fiona Cranwell, Julie Crawford, William Cribb, Paul Crick, Rhea Crighton, Caoimhe Cringan, Jon Critoph, Penny Croal, Jaqui Crooks, Michelle Cuby, Michael Cullum, Mary Anne Cumbie, Sara Cureton, Declan Curtis, Paula Curtis-Burn, Melanie D, Dayawanti D'Sa, Kelly Da Silva, Jan Daborn, Leonie Dack, Moira Dadd, Niels Daell, Sandra Dalmeijer, Alison Daly, Geraldine Daly, Kay Daly, Patricia DancingElk-Walls, Paula Dangerfield, Reana Danielle, Serap Danyildiz, Lydia Danzer, Brenda Darcy, Andrea Darcy Fretwell, Ingrid Darragh, Gaura Dasi, Nigel Dauncey, Gladys Davenport, Karin Davidson, David Davidson, Chris Davidson, Gail Davidson, Rochelleah Davies, Andrew Davies, Christine Davies, Irene Davies, Nigel Davies, Tricia Davies, Barbara Davies, Phil Davies, Lesley Davin, Deirdre Davis, Sophia Davis, Deirdre Davis, Clare Davison, Martyn Dawes, Graham Dawes, Paul Dawidowicz, Chris Dawson, Gemma Alice Dawson, Heidi Dawson, Karl Dawson EFT Master, Nicola G. Day, Jackie Day, Nadiya G Day, Wilhelmina H. De Boer Dekker, Julie de Burgh, David De Clive-Lowe, Geraldine De Courcy, Dianna De Groot, Fiona De Klee, Sapphire de la Terre, Caroline De Lacy, Sandra de Leeuw, Aneesh de Vos, Maya de Vries, Barbara Deacon, Lilian Deadman, Lynn Deakin, Johanna Dean, Ruth Dean, Janet Deane, Lorraine Debnam, Mary A DeCourcy, Tugba Dedeoglu Demir, Janet Dedman, Maree Deeley, Scott Degville, Rabea Dehghan, Sally Deller, Peter Delves, Ryan DeMares, Dilek Demir, Monika Denes, Bernie Denning, Katie Dennington, William Dennison, Sean Denson, Jeanne Des Baux, Caroline Des-Rivieres, Anne Devecchi, Katherine Devitt, Marilyn Devonish, Debbie Dewis, Nicola Dexter, Julie Dexter, Fiona Dhu, Brigitte Di Gallo, Tricia Dickens, Gaynor Dickinson, Tony Dickinson, Sandra Dickson, Anneliese Dieplinger-Falchetto, Jo Difulvio, Linda Diggory, Nickatie Dimarco, Belinda Dimmock, Rita Disch-Kistler, Jenifer Diva, Florence Divet, Catherine Dixon, Jon Dixon, Hilary Dixon, Anna Dluska, Annette Dobbins, Heather Docherty, Beth Dodd, Hilary Dodds, Helen Dolley, Tamara Donn, Peter Donn, Shane Donohoe, Eileen Doody, Alison Doonan, Therese Doran, Susan Dorey, Victoria Dorling, Rebecca Dorta, Sue Doughty, Carl Dourish, Zsuzsanna Dovak, David Dove, Robert Dowdell, Angelina Dowler, Winfield Downs, Elaine Downs, Tanya Dransfield, Karl Drewek, Georgina Driver, Pauline Drost, Vali Drummond, Eilean Drysdale, Marie Dubourg, Patricia Duckworth, Stefan Dudas, Heather Duff, Regan Duggan, Janette Dumble, Pauline Dumville, William Duncan, Jan Dunford, Patricia Dunlop, Jenny Dunn, Maire Dunne, Vedrana Dupanovic, Cindy Dupree, Yvonne Durham, Lorraine Durkin, Silvia Durrenberger, Helen Dutton, Alex Duvnjak, Alain Duvoisin, Juergen Dwuzet, Jenny Dyke, Irene Dymond, Valerye Dymond, Edina Dzeko, David Eadie, Jacqi Eagles, Jemima Eames, Samantha Eames, Jacqueline Earl, Jason Earley, Joan Easson, Simone Eberhardt, Kurt Ebert, Thomas Eckelt, Sonja Eckl-Riel, Andrew Eckley, Karin Edelmann, Mark Eden, Angela Edney, Gill Edwards, Carol Edwards, Antony J Edwards, Sue Edwards, Penny Edwards, Keith Egleton, Sandor Egri, Angela Egwim, Elisabeth Eichenberger, Richard Eisenberg, Karin Ekenberg, Dalia El Gebaly, Mona El Ghorab, Nahla El Henawy, Neveen El-Gamal, Khaled El-Sharkawy, Pam Eldridge, Amanda Elithorn, Rob Elliott, Kate Elliott, Hilary Ellis, Kirsten Ellis, Denny Ellis, David Ellis, Lisa Ellis, Imogen Ellis-Jones, Tommy Elofsson, Philip Elsley, Don Ely, Frances Emmett, Ingrid Louise Emsden, Ilona Engel, Birgit Engel, Kim Robert English, Gun-Marie Engstroem, Joanna Epps-Gay, Elif Ayça Erdem, Sabiha Erdinc, Karin Eresund, Inci Erkin, Kirsten Erlenbruch, Manuela Erlsbacher, Marie Louise Erpen-Meyenberg, Lesley Erskine, Andrea Eschmann, Maureen Essex, MaryAnn Essex, Lesley Evans, Deborah Evans, John Evans, Elaine Evans, Jan Evans, Samantha Evert, Corinne Evert, June Eyre, Ezzat Ez Aldien, Chantal Fabrice, Priska Faessler, Gertrud Fahnenbruck, Dorothea Fähring, Elizabeth Fallshaw, Tzorty Farber, Caroline Fargus, David Farley, Siobhan Farnan, Lisa Farr, Cliona Farrell, Marian Farrell, Jocelyn Farrington, Rainer Fath, Heidi Feil, Stephen Feltham, Teresa Fenison, Liz Fenton-Cripps, Gladys Fernandez Sepulveda, Gloria Ferriday, Eleanor Ferris, Stephen Ferris, Marco Ferro, Joanne Figov, Szymon Fijak, Eileen Findley, Angela Firkins, Philippa Firth, Lorna Firth, Beatrix Fischer, Inge Fischer, James Fish, Jayne Fisher, Michelle Fitchett, Therese Fitzgerald, Rita Fitzgerald, Joan Fitzgerald, Russell Fitzpatrick, Simon Flack, David Fleming, Audrey Fleming, David Fleming, Tom Fleming, Jürgen Fletcher, Lubbertus Fletcher, Marcia Fletcher, Liz Fletcher, Gary Flockhart, Emma Flockhart, Dawn Flockhart, Ulla Flodin, Andrea Flöß, Brigitte Fluckiger, Gillian Flynn, Sue Flynn, Ingeborg Foell, Noirin Fogarty Otighearnaigh, Margarita Foley, Joy Foley, Brian Foley, Anna Forbes, Karin Forcher, Shan Ford, David Fordham, Kjell Forsberg, Susann Forsberg, Ann-Sofi Forsberg, Alison Forster, Lucas Forstmeyer, Elna Forsyth, Jacqueline Fortin, Justin Fortune, Amanda Foster, Arthur Foster, Judy Foster, Morag Foster M.A. PGDE, Helene Fowler, Denise Frakes, Rod Francis, Lynn Francis, Su Francis, Alexandra Francis, Jolie-Ann Francis, Kerstin Frank, Rochelle Frankel, Frank Franklyn, Anne-Marie Fraser, Maggie Fraser, Claudia Frauenfelder-Kurner, Paula Frazer, Pamela Free, John Freedom, Chantal Freegard, Ann Freeman, Regina Frei-Haberlin, Marrianne Frey-Sandmeier, Marie Friberg Antonsson, Robin Friedman, Gabriele Friedrichs-Mruck, Naomi Friend, Christine Friend, Ole Friis, Nancy Frisbee, Jean Frizzell, Joanne Frost, Julie Frost, Wendy Fry, Shauti Fuhr, Werner Fuhrimann, Edith Fuhrimann-Stoeckli, Margaret Fulker, Denise Fuller, Glynnis Fullick, Adrian Gaal, Azra Gaco, Colette Gagné, Nicole Gagne, Deborah 'Deeya' Gair, Milena Galbraith, Jo Gallacher, Rosalind Gallear, Peter Gallenstein, Michele Gamble, Pooja Gangaramani, Julie Gardner, Susan Gardner, Sharon Garland-Crabb, Lesley Garratt, Clare Garrett, Nora Garvie, Nora Garvie, Alicia Garza, Deborah Gaunt, Andrea Gautschi, Rachel Gay, Rose Geddes, Annie Gedye, Ariana Gee, Renee Geikler, Angelika Geldmacher, Marianne Gelèns, Nicole Gelissen, Doris Genders, Barbara George, Trulia George, Dorothee Geray, Hartmut Gerber, Eva Gerigk, Elisabeth Gerigk, Frank Gerryts, Silke Geßlein, Denise Ghalebi, Lisa Gibbens, Alison Gibbs, Elaine Gibson, Helen Mackay Gibson, Helen Gibson, Patricia Gidney, Ann Gilbert, Rozsemary Giles, Maureen Gilham, Sindy Gill, Alison Gill, Avril Gill, David Gillett, Anne Gillies, Andrew Gillis, Liz Gilmour, Françoise Gins, Kay Gire, Nilgun Girgin, Rebecca Givens-Bickerstaff, Sharon Glascoe, Patricia Glasspool, Gertraud Glatthard, Chrissie Gleeson-Gant, Lesley Glendenning, Beverley Glick, Terri Goddard, Ulrich Goelz, Daire Gohery, Nesrin Gokpinar, Lynette Gold, Naomi Goldberg, Amanda Goldman, Malcolm Goldsack, Debra Goldston, Eva Gonzales, Patzia Gonzalez, Vreni Good-Frey, Debs Goodall, Steve Goode, Denis Gorce-Bourge, Alasdair Bothwell Gordon, Max Gordon, Carol Gordon, Carole Gordon, Tony Gosling, Jo Goss, Andreas Götzelmann, Jayne Goulding, Robert Gower, Joy Gower, Edeltraud Grace, Gillian Grace, Mary Grace, Henriette Gradel-Kneubuhler, Jane Graham, Jean Taggart Graham, Liz Graham, Hilary Graham, Maria Grant, Suki Grant, Gilly Grassi, Ursula Grau, Matthew Gray, Alan Gray, Sandra Gray, Clare Green, Christine Green, Donna Green, Marjorie Green, Roberta Greene, Flora Greenhorn, Elizabeth Greenway, Christine Grenney, Markus Greus, Susan Grey, Ger Griffin, Philip Griffiths, Leslee Griffiths, Ed Grimshaw, Christine Grimwood, Maria Gröhn, Petra Groschupf, Hilmar Groschupf, Thomas Michael Grosjean, Fiona Grossart, Michèle Grueter, Sam Grundy, Nessanel Grünwald, Angela Gubler, Federica Guerra, Jagdeep Gulati, Murat Gumrukcu, Carole Gunning, Alexandra Gutteridge, Meral Guven, Hulya Guven, Linda Gyllensvan, Helle Gylling, Margareta H. Norin, Wolfgang A. Haas, Funda Haberal, Addy Hackett, Janet Haddon, Regula Hadorn, Andrea Haeberlin, Marianne Haerri, Annette Hafner, Carol Haggie, Deb Haight, Claire Hail, Karin Haile, Mary Haines, Wendy Hale, Elizabeth Hall, Oriole Hall, Maggie Hall, John Hallam, Robert Halliday, Janet Halligan, Maria Halliley, Letitia Hallinan, Sandra Hallisey, Shirley Halpin, Loretta Halpin, Gayle Hamilton, Sue Hamilton, Sabine Hamma, Beth Hammarstrom, Paul Hammer, Geraldine Hammonds, Lynne Hancher, Sandra Handford, Alan Handlesman, Barbara Handley, Helen Hanlon, Rhona Hanlon, John Hannah, Jeanine Hanneman, Brenda Hansen, Ronny Hansen, Berit Holdo Hansen, Elma Harba, Jane Harbord, Joanne Hardie, Chrissie Hardisty, Mary Hardy, Frances Hardy, Trisha Harlow, Steven Harold, Katherine Harris, Hazel Harris, Patricia Harris, Carl Harrison, Dave Harrison, Elaine Harrison, Marie Hart, Elaine Hartley, Pat Hartley, Gill Hartley, Dan Hartley, Silvia Hartmann, Kirsten Hartney, Suzanne Harton, Deborah Harty, Laurie Harvey, Ria Harvey, Debbie Haryett, Tulin Hascakir, Jess Haslett, Karina Hassel, Brigitte Hauri, Cathlyn Hawes, Liz Hawkins, Kevin Hay, Lucy Hayden-Smyth, Sandra Hayes, Karen Hayes, Monica Hayes, Stella Haylett, Elizabeth Haylett Clark, Richard Hayman, Karen Haynes, Sue Haynes, Ann Healy, Christina Heaney, Peter Hearn, Chris Heath, Joy Heath, Kathleen Heath, Alfred Heath, Brigitte Heberkeuser, Marie Hedges, Caroline Hedicker, Aurele Hedley, Franziska Heer, Birgitta Heiller, Kathrin Heim, Stephan Heinz, Margit Heiter, Jo Helesfay-Evans, Ann-Sofi Hellmer, Dawn Helm Nurney, Patty Hemingway, Dawn Henderson, Carol Henderson, Carol Henderson, Elaine Henderson, Manuella Henebry, Lyidia Hentschen, Marie Herbert, Irenka Herbert, Hella Hergel, Heidi Herren, Kate Herriot, Christine Herve, Val Hesketh, Felicitas Hestermann, Deanna Hewett, Joanne Hewitt, Fiona Hickman Taylor, Margaret Higgins, Vicki High, Angie Higham, Alison Hill, Lynda Hill, Sandra Hillawi, Paula Hillier, Carmel Hillier, Kim Hills, Stefanie Hilscher, Beatrice Hinder, Manisha Hirani, Kallie Hirschi, Stephanie Hirsmueller, Shirley Hiscock, Carol Hitchen, Joan Hitlin, Rose Hjortnaes, Tricia Hobbs, Payge Hodapp, Adrienne Hodges, Jane Hodgkin, William Hodgson, Elaine Hodgson, Erna Hoek, Gabriele Hoelsche, Shariff Hoesenie, Maria Hoewekamp, Aidan Hoey, Caroline Hofer, Christine Hofer, Birgit Hoff, Susanne Hoffmann, Astrid Hofmann, Maria-Conchita Hogberg, Janet Hogeboom, Paula Hogg, Elizabeth Hogon, Nicola Hok, Ute Holcombe, Fiona Holden, Linda Holden, Gail Holdsworth, Dominica Holdsworth, Ursula Holl, Mike Holland, Jacqueline Hollander, Stephanie Hollenstein, Stephanie Holliday, Amanda Jane Hollingworth, Trevor Holloway, Claire Holmes, Holly Holmes, Kristin Holthuis, Rachel Holy, Rosemary Homer, Andrew Homer, Hua Yong Hong Styles, Linda Hopkins, Cheryl Hopkins, Doug Hopkins, Louise Horan, Annette Hormann, Deetria Osha Horne, Penny Horsburgh, Jo Horsfall, Rosalind Horswell, Theresa Hosford, Paul House, Marilyn Howard, Katie Howard, Carole Howard, Kay Howard, Sarah Howard, Inger Lise Howarth, Rowan Howarth, Diana Howarth, Teri Howlett, Natasha Hoyle, Simone Huber, Gail Hudson, John Hudson, Trudie Hudson, Sue Hudson, Irma Hudson, Christian Huez, Judith Huggan, Jean Hughes, Theresa Hughes, Kathy Hughes, Beverley Hughes, Jenny Hughes, Anita Hughes O'brien, Angela Hulbert, Heather Hull, Diane Hunt, Lorna Hunte, Jennifer Hunter, Paul Hunter, Janette Hunter, Lyne Huot, Liesel Hurdalek, David Hurley, Rae Hurst, Christina Hurst-Prager, Jovanka Biba Huseinbegovic, Ben Huss, Betty Hutchinson, Caroline Hutchinson, Shirley Hutchison, Richard Hyams, Lynn Hyll, Janet Iles, Penny Iliffe, Janet Illift, Naela Imanyara-Serikali, Desiree Inderlal, Zena Inger, Kim Ingleby, Sheila Insje, Pauline Irving, Rita P Irwin, Janette Isaacson, Valerie Ives, Don Jack, Yvonne Jackson, Beverley Jackson, Pam Jackson TAMT, Gill Jacobs, Nils-Olaf Jacobson, Ulla Jacobsson, Denise Jacques, Irmgard Jäger-Stiehle, Werner Jahn, Lynda Jakiro, Bernhard Jakob, Barbara Jakob-Hofaecker, Elzahet Jamakovic, Frances Jamieson, Maria Jansen, Kim Jansen, Anne Jasper, Kamla Jassal, Gill Javed, Svetlina Jeanneret, Carmen Jecklin, Sara Jeffery, Elga Jehle, Josephine Jehmlich, Clive Jelley, Pom Jenkins, Jenny Jenner, Susie Jennings, Lisa Jennings, Jerry Jervis, Eva Jetzsperger, Sabine Jeutter, Yvonne Jevons, Eric Jevons, Shirley Joffe, Silvia Johannes, Helen John, Janet Johnson, Elizabeth Johnson, Susan Johnson, Joanne Johnson, Heather Johnson, Andrew Johnson, Julia Johnson, Amy Johnson, Kathie Johnson, Chris Johnson, Emma Johnson, Jaylene Johnston, Heather Johnston, Jenny Johnstone, Amy Jokinen, Frances Jones, David Jones, Maureen Jones, Martha Jones, Ant Jones, Beryl Jones, Christopher Jones, Dell Jones, Barbara Jones, Eileen Jones, Cathy Jones, Mary Jones, Ian Jones, Ann Jones, Lesley Margaret Jones, Jo Jones, Sian Jones, Lesley Jones, Elena Jonker, Mats Jonsson, Marianna Joo, Corné Jooste, Paul Joseph, Karen Josh, Nina Joshi, Jane Joy, Claudia Joyce, Joy Judge, Bob Judges, Philip Judges, Imogen Juniper Majsai, Pam Jutlla, Vera Kadzimirsz, Gisela Kahler, Dan Kahn, Katerina Kalchenko, Samire Kalender, Yvonne Kalla, Mindi Kane, Lynda Kantounas, Senay Karakas, Matthias Karl, Peter Karlén, An Ming Karrer-Bien, Güler Karsel, Martin Kaser, Sri Manju Katragadda, Flür Katrin, Heinz Kaufmann, Nirmla Mindy Kaur, Surinder Kaur, Anne Kaveney, Tiffany Kay, Filiz Kaya, Kirstie Kaye, Catherine Kaye, Michelle Keane, Katya Keane, Aine Kearns, Lesley Keating, Kathleen Keegan, Linda Keegan, Michelle Keenoy, Sue Keeping, Zineta Kehic, Lilly Ragnhild Keizer-Meijer, Monika Keller, Noelle Kelly, Lucy Kelly, Margaret Kelly, Mary Kendall, Susan Kennard, Paula Kennedy, Nancy Kennewell, Miranda Kent, Robert Kent, Rachel Kent, Glenn Keogh, Orla Keogh, Bill Kerins, Lydia Kerkhoff, Frances Kerr, Marlies Kerrison-Oberhansli, Helena Kersey, Jyothsna Kethireddy, Marina Monika Ketterer, Corinna Keus, Janette Kidd, Helen Kiernan, Andrea Kiernan, Sarah Kilbane, Anni Kilgallon, Joyce Kilgour, Bahar Kilicaslan, Claire Killips, Aisling Killoran, Pia Kim, Emma Kinch, Ernest King, Jennie King, Moyra King, Tracy King, Gill King, Susan King, Sarah King, Linley King, Susan King, Madison King, Karen Jane King, Rosemary Kingshott, Linda Kinsella, Barbara Kipfer-Billeter, Suzanne Kirby, Marina Kirschner, Marica Kis, Arzu KiSlalioGlu, Ania Klementowicz, Kerstin Klesse, Dietrich Klinghardt, Marion Klockner-Gallenstein, Christine Knes, Reyna Knight, Vijaya Reinhard Knop, Cynthia Knott, Jacqui Knowles, Philip Knox, Claire Knox, Jean Knutson, Edith Koeninger, Mark Koh, Joerg Kohler, Dilek Koksel Bayezid, Moses Kolet, Andrea Komuves, Martina Konecná, Cuneyt Konuralp, Lenka Kopecka, Michael Kopp, Gemma Kopri, Sebnem Koral, Daniela Körner, Stefan Kosak, Krisztina Kotsy, Enver Kovacevic, Magdi Kovacs, Reinhard Kowalski, Kofi Krafona, Inga Krastina, Vesna Kravar – Mirkovic, Katrin Kremer, Frithjof Krepp, Christiana Kriechbaum-Hinteregger, Ilona Kroexger, Susanne Krones, Ceri Kruger, Elizabeth Kruk, Fatma Kubat, Patricia Kuehn, Joerg Kuerschner, Denise Kuert, Sarah Kuipers, Sandra Kukic, Michael Kulyk, Isma Kumar, Jaana Kuoppama, Steven Kuross, Renate Kustner, Janice Kyd, Nancy Labrie, Deborah Labuschagne-Williams, Francine Lacasse, Louanne Lachman, Ewa-Lena Lackéus, Pauline Lague, Ann-Mari Laigaard, Sheila Lally, Joseph Lambe, Anthony Lambert, Katie Lambert, Irene Lambert, Costa Lambrias, Willem Lammers, Brett Lancaster, Louise Landgren, Jim Lane, Sandra Lane, Marie Lang, Anita Lang, Tessa Lang Schneider, Suzy Langdon, Barbara Langdon, Caroline Langhorn, Maggie Langton, Rapahel Lanz, Gisèle Lapointe, Kirsten Larsen, Rose-Marie Larsson, Karen Larter, Marianne Last, Monika Laube, Shirley Lavender, Sylvie Lavoie, Mariana Law, Veronica Lawlor, Kym Lawn, Clive Lawrence, John Lawrence, Ray Lawrence, Jane Lawson, Heather Lawson, Bruce Lawson, Geraldine Lay, Magdolna Lazar Katai, Andrea Lazenby, Susanne Le Blanc, Sophie Le Tollec, Tony Leake, Peter Leakey, Karen Leary, Stephen Leathwaite, Bernice Leaw, Angelika Leben, Colette Leclercq-Hallam, Jean Lee, Peter Lee, Wayne Lee, Kevin Leech, Danielle Lefrançois, Eleanor Legg, Rabbi Immanuel Yosef Legomsky, Isabelle Legrand, Karina Legumi, Jenny Lennartsson, Ann Lesley Jones, Edith Levantino, Jade Levell, Liz Levelle, Alan Levi, Rachel Levi, Anita Levie, Rena Levin, Patricia Lewis, Annette Lewis, Frances Lewis, David Lewis, Coral Leybourne, Nana Lim, Amy Lim Soo Ming, Ann Lindblom, Eva Lindeberg, Alison Linnell, Eva Liptak, Jeannie Lister, Mary Little, Victoria Little, Ruth Little, Eva Ljungqvist, Richard Llewellyn, Jan Lloyd, David Lloyd-Hoare, Carol Loade, Annette Lobo, Kenny Lochrie, Ing-Marie Lofsman, Margaret Logue, Carla Lonergan, Leigh Longhurst, Ciara Longman, Wendy Lord, Wendy Lord, Lior Losinsky, Michala Lota, Françoise Lotery, Nausika Loukides, Helena Loulli, Michelle Lourdes, Simon Lov, Kimberley Lovell, Paul Lowe, Clifford Lowe, Melanie Lowndes, Pilar Lozano Torralba, Sue Luboff, Fiona Lucas-Box, Andrea Lucchini, Lea Lucero, Ursula Luethi, Kirsten Luff, Beat Luginbuhl, Annette Lunau, Eva Maria Lundell, Claes-Erik Gerhard Lundström, Candice Luper, Zev Luria, Hebe Lutz, Jenny Lye, Cilla Lye, Andrea Lynam, Teresa Lynch, Maria Jose Lynch, Tanya Lyons, Mary Mac Neill, Andy Macarthur, Alison MacColl, Erika Macdonald, John Macdonald, Eilidh Macdonald-Harte, Wilson Macduff, Christine Mace, Sylvia Macfarlane, Richard Mackenzie, Lyn Mackenzie, Yvonne Maclean, Lauren Ann Maclennan, Fiona Macleod, Wendy Macmanaway, Celia MacNab, Daniel Madden, Michael Magee, Paul Magness, Catherine Maguire, Mike Maguire, Clare Maguire, Tilat Mahiudin, Samantha Mainardi, Marc Malecki, Dayle Malen, Mile Malesevic, Shehzad Malik, Jackie Maliphant, Shelley Malka, Klaus Malzahn, Susanne Manavi, Amparo Mancera, Janka Mancikova, Richard Mankinen, Dina Manko, Carey Mann, Michael Mann, Francis Manning, Suzanne Manning, Ray Manning, Leonara Mansell, Caroline Mansfield, Karin Mansson, Michael Manthey, Karin Manthey, Clay Marafiote, Nabeeh Marar, Stefan Marcec, Gerard Marcel, Beata Marchelewska, Nili Marcia, Christine Margraff, Michele Marie, Krisztina Marko, Ivor Marks, Susan Marks, Sarah Marley, Rochelle Marsden, Veronica Marsden, John Marsh, Eve Marsh, Rose Marshall, Karrie Marshall, Jean Edith Marshall, Carol Marshall, Carol Marshall, Shan Marshall, Rita Marshall, Peter Marsland, Roushan Martens, Johnny Martin, Erica Martin, Steve Martin, Janeen Martin, Susan Martin, Su Martin, Nicola Martindale, Sabine Martini, Nicole Martinot, Mirka Martisova, Gaby Marty, Nicky Mason, Anne Catherine Mason, Patrick Mason, Elizabeth Mason, John Paul Mason, Alan Massey, Barbara Massey, Maria Mate, Hannelore Matheis, Heidi Matheis, Susan Matheson, Anne Mathews, Steven Mathias, Jean Mathieu, Birgit Mathon, Ikumi Matsukubo, Lesley Matthews, Nishant Matthews, Phil Mattingly, Julia Matuszewska, Geraldine Maude, Maggie Maule, Irene Maurer, Dale Maxwell, Michelle Maxwell, Kelly Mayne, Melissa Maze, Doris Mc Cann, Lesley Mc Donald, Joan Mc Donnell, Sheona Mc Ewan, Ita Mc Tigue, Fara McAfee, Eimear McAllister, Adrienne McAllister, David McAllister, Angela McAlorum, Sandra McAuliffe, Bridget McCabe, Tom McCabe, Maureen McCabe, Dee McCall, Pat McCallam, Susan McCallie, Eleanora McCarthy, Jenny McCarthy, Conor McCaul, Sarah McCloughry, Fiona McClure, Gerry McColl, Sarah McCormack, Deanah McCormack, Helen McCrarren, Linda McCroft, John McCullagh, Imelda McDaid, Sian McDermott, Alison McDermott, Corina McDevitt, Geraldine McDonagh, Gillian McDonagh, Naomi McDonald, Jeanette McDougall, Suzanne McEnaney, Jen McFarlane, Esther McGaw, Siadbh McGivern, Lisa McGlinchey, Sian McGonigle, Jeanette McKenzie, Suzanne McKeon, Stuart McKie, Angela McKrill, Wendy McLaren, Sheena McLeod, Donna McManus, Tana McMeechan, Angela McNab, Tom McNamara, Julie McNeil, Christina McPherson, Kathy Mead, Fauzia Medina, Danielle Meier, Ben Meijer, Ursula Meister, Jan Meldrum, Sandra Melin, Esther Meliopoulos-Erni, Rajni Melwani, Sonnie Mendoza, Alison Menzies, Natalie Menzies, Belen Mercedes Muendemann, Tamar Merlin, Enisa Mesic, Denise Messenger, Audrey Metcalf, Berna Metingu Sadic, Hans-Peter Mettler, Sarah Mettrick, Rosemarie Metzemacher-Skacel, Markus Meyer, Adriana Meyer, Monika Meyer, Rita Meyerspeer, Nell Mezir, Maria Michel, Hadwiga Micheli, Helen Michie, Irene Mihm, Godehard Mikus, Catherine Millar, Fiona Miller, Paul Miller, Joanna Miller, Yvonne Miller, Linda Miller, Susan Miller, Hayley Miller, Sue Millett, Michael Millett, Alexandra Millington, Tamara Mills, Julie Mills, Mary Milne, Rhona Milne, Julie Milward, Nicky Minter, Katy Miranda, Komal Missra, Karen Mistlin, Martin Mitchell, Stephanie Mitchell, Phyllis Mitchell, Richard Mitchell, Andrea Mlezivova, Laura Moberg, Erzsebet Mohacsi, Mohamed Nadeem Mohamed, Sarah Mole, Phil Mollon, Pauline Molloy, Suzanne Georgina Moody, Sally Ann Mooney, Glennis Mooney, Allison Moore, Frances Moore, Connie Moore, Ellen Moran, Michael Moran, Guylaine Morasse, Catriona Mordaunt, Patricia Moreby, Maria José Morenilla Romero, Bernadette Morgan, Sue Morgan, Debbi Morgan-Jones, SAC Dip, Paul Morgan-Somers, Gunnar Moritsen, Jane Morley, Nicola Morphey, Caroline Morris, Dorothy Morris, Michael Morris, Martha Morrison, Elaine Morrisroe, Don Mortimer, Niall Morton, Francisca Morton, Cla Mosca, Elizabeth A Moseley, Frances Moss, Trish Moynihan, Kamala-Maria Mueller, Dieter Mueller, Clare Muldowney, Julie-Anne Mullan, Deirdre Mullen, Silvia Müller, Karin Muller, Elka Muller-Mentel, Wendy Mullett, Caitriona Mullins, Geralyn Mulqueen, Shannon Mulshaw, Sue Munday, Linda Munday, David Munger, Lucy Munro, Alison Munro, Mary Murdoch, Marc Muret, Barbara Murphy, Gretta Murphy, Marion Murphy, Leonie Murphy, Miles Murphy, Mary Murray, Linda Murray, Stephen Joe Murray, Robert Murray, Anna Murrell, Raj Murugiah, Roshan Muthoora, Gill Myron, Heidrun Naeth, Prabha Nagaraja, Carol Nagel, Aniko Nagy, Pamela Naidoo, Nikhil Nair, Farhad Nami, Dee Nanua, Tom Narvaez, Jane Nash, Nura Nashashibi, Maggie Nasso, Isabelle Natali, Paul Nathan, Denise-Ann Naven, Noel Neighbor, Janice Neighbor, Karen Neil, Robert Neil, Silvia Neira, Nina Nelson, Sheila Nelson, Sandor Nemeth, Anatta Nergui, Reinhard Neuherz, Claire Newall, Paul Newcomb, Mai Newe, Zoe Newland, Lisa Newley, Basia Newson-Smith, Hazel Newton, Jenny Newton, Gina Nicholls, Andy Nicholls, Peter Nicholls, Marianne Nichols, Tansie Nicole, Kathrine Nielsen, Marina Niemeijer, Pia Saranpreet Kaur Niemi, Inga Niermann, Nik Nikoloff, Phil Niland, John Niland, Susanne Nilsjö, Ann-Marie Nilsson, Maria Nilsson Fast, Larry Nims, Kim Noble, Trevor Noble, Silvia Noble, Charles Noel, Anne Nolan, Wendy Elizabeth Nordon, Yvonne Norell, Ann-Marie Noresjö Olaison, Robert Norris, Lorraine Norton, Elizabeth Norville, Dina Ghrasia Nouayem, Alicja Nowak, Elaine Nuelle, Lorenz Nufer, Dymphna Nugent, Margaretha Nydegger, Leif Nygaard, Ulrika Nykvist, Aisling O Connell, Thomas O Mahony, Geffory John O' Sullivan, Teresa O'Brien, Mary O'Brien, Joan Martha O'Connell, Jill O'Connor, Treacy O'Connor, Victoria L O'Connor, Sarah O'Donnell, Shirley O'Donoghue, Gobnait O'Grady, Maurice O'Grady, Steve O'Hara, Pat O'Herlihy, Marian O'Mahoney, Paul O'Malley, Leigh O'Neill, Michelle O'Neill, Louisa O'Neill, Lynn O'Regan, Lesley O'Rourke, Nuala O'Rourke, Lesley O'Rourke, Bonnie O'Sullivan, Maura O'Sullivan, Valerie O'Toole, Katherine Oakley, Kathie Oakley, Christel Oberreiter, Tania Obitz Gonzales, Gerard Obrien, Mairead oDriscoll, Silke Oelrich, Margit Offerman, Åsa Oja, Pauline Oldrini, Karen Oliver, Anne-Marie Olofsgård, D'Anne Olsen, Sofia Olsson, Anette Olsson, Jesús Olvera, Zlatija Omerovic, Gülçin Önel, Lesley N.J. Oostra-Moermans, Monika Oppold, James Orr, Sue Osborne, Karen Oscroft, Dajana Ostermann, Anita Ostrom, Jean Ottaway, Kerstin Otters, Antje Ottersdorf, Violet Outred, Diane Ovenden, David Owen, Lindsay Owen, Sue Owen, Mary Owren, Robin Oxley, Harald Oygard, Nusret Hakan Ozsoy, Piper Padillia, Elizabeth Page, Alison Page, Lawrence Pagett, Yulia Pal, Michael Palamarczuk, Lou Palmer, Jadwiga Maria Palmer, Derek Palmer, Barbara Palmer, Charlotte Palmgren, Geri Panayotova, Shabir Pandor, Anna Panteli Contraros, Eleni Panteli Poulli, Christina Papacotsia, Domenica Papalia, Lisa Jennifer Papiani, Frederica Paraiso, Libby Park, Elaine Parke, Ann Parker, Lorraine Parker, Valerie Parkin, Auromira Parks, Sue Parks, Sally Anne Parmar, Brigitte Parpan, Charlotte Parr, Isobel Parr, Jilly Parsons, Andrew Alexander Parsons, Jane Parton, Miroslava Paskova, Andrea Paskova, Jamie Passmore, Frederick Passmore, Bhavna Patel, Indira Patel, Shilpa Patel, Rebeccah Patonay, Gerlinde Paukert, Renate Pausch, Patti Payne, Keith Pearce, Heather Peattie, Christine Peek, Jerry Pegden, Tugce Peker Darcan, MSc., Solange Pelland, Pamela Pelling, Oliver Peltier, Gary Pemberton, Guillermo Peña Acuña, Alina Penderak, Jacqueline Pennington, Helen Sallie Pennington, Ann Penny, Pamlela Percival, Marien Perez, Jackie Perez, Katie Perks, Julie Perry, Kirsten Petermann, Robert Peters, Annette Petersen, Maria Janette Petersen, Francoise Petraman, Val Petrie, Sandra Petry, Hilva Pezo, Adrienne Phelan, Pam Phelan, Melanie Phelps, Denise Phillips, Irene Phillips, Lisa Phillips, Sarah Phillips, Nicola Phoenix, Bobbie Piasecki, Harry Pickens, David Picking, Jill Piercy, Natascha Pigorsch-Furbach, Cathy Pilborough, Lois Pimentel, Allan Pimentel, Suheyla PINAR ALPER, Sarah Pinkerton, Maureen Ann Pinnock, Victoria Patrizia Pintus, Louisa Pirie, Begga Pistorius, Brenda Platt, Louise Player, Christine Pleyer, Fonger Ploegstra, Meg Plummer, Vicki Podmore, Sehrinaz Polat, Rosette Poletti, Robin Poliwoda, Heather Pollard, Carol Pollard, Linda Polley, Svitlana Polyakova, Carmen Pons Hernandez, Marita Popp, Charmaine Porter Humphrey, Isik Posaci, Ella Poser, Alison Pothier, Alison Potter, Sue Pottinger, Lilian Poultney, Clive Powell, Peggy Powell, Diana Powley, Chris Powls, Lavkesh Prashar, Louise Prevost, Jan Price, Jacqueline Priddy, Diana Prideaux, Franz Prisching, Claire Pritchard, Amanda Pritchett, Shelagh Probst, Michel Probst, Malcolm Proudfoot, Guy Proulx, Judy Prouty, Mel Prynne, Tanja Pulfer, Simon Purcell, Deborah Purton, Mary Pyke, Denise Quail, Michael Quinn, Patricia Quinn, Brendan Quinn, Timothy Quinn, Nicola Quinn, Frank Quinton, Lutz Rabe, Mary Rabette, Deborah Radburn, Christel Rademacher, Sandi Radomski, Eveline Radusch, Kristrun Ragnarsdottir, Lance Rahn, Effie Rahs, Julia Rai, Alexandra Maeja Raicar, Eloisa Ramos, Jill Ramsden, Rita Randall, Cynthia Rao, Frances Rapport, Nan Rathjen, Claudia Ratter, Penny Rattle, Cornelia Raupp, Yasmin Rauscher, Samantha Ravelle, Robert Rawson, Christine Raymond, Martin Rayner, Estelle Read, Marilyn Read, Beryl Read, Jackie Reader, Andrew Reay, Christiane Rebensburg, Aleksandra Rechtman, Maya Reddy, Victoria Redgrave, Stephen Redmond, Karen Redpath, David Rees, Helen Reeve, Judie Regler, Birgitt Reichert, Judith Reid, Susan Reid, Birgit Reinert, Michael Reins, Canan Reis Oy, Karin Reissner, Elisabetta Reist, Wendy Remorini, Sandrine Renard, Briege Reynolds, Pat Reynolds, Karen Rhodes, Marie Rice, Ann Richards, Jean Richardson, Judy Richardson, Lisa Richardson, Valerie Richardson, Kathleen Rick, Dagmar Rickers, Jan Ricketts, Sue Ricks, Linda Riddell, Christa Riedi, Hazel Riggall, Gill Riley, Lorraine Riley, Danielle Rioux, Roy Riseborough, Sabine Ritz, Brylie Roach, Melanie Robb, Eva Roberg, Michelle Roberton Jones, Kerrie Roberts, Alan Roberts, Tracey Roberts-Jones, Martin Roberts-Jones, Angela Robertshaw, Renée Robertson, Gillian Robertson, Carol Robertson, Mark Robertson, Andrea Robertson-Begg, Philip Robin, Eric Robins, Jonah Robins, Margaret Robinson, Julia Robinson, John Robinson, Nora Roche, Tansy Rock, Seda Rodop, Wellington Rodrigues, Pauline Roger, Rachel Rogers, Christine Rogers, Rita Rogers, Frank Rohe, Sabrina Rohmer, Elisabeth Rohmert, Caroline Rolling, Fiona Romundt, Ingrid Ronga, Maria Rooney, Margaret Rose, Lynn Rose, Zannie Rose, Lauren Rosenberg, Ron Rosenfeld, Andrea Rosenthal, Trevor Roshier, Eileen Ross, Aurea Ross, Christine Ross, Sharon Rossi, Avrohom Rotban, Karin Roten, Conny Roth, Ellie Rothschild, Deborah Rothwell, Derek Rough, Annelie Roux, Rowana Rowan, David Rowbotham, Lynn Rowbottom, Samantha Rowe, Jill Rowley, Liz Rowsell, Pauline Rozendaal, Paula Ruane, Valerie Rubie, Claudia Ruckert, Malcolm Ruddock, Alexandra Rudkin, Linda Rudolph, Ewald Rudolph, Vreni Rueedi, Angelika Ruppenthal, Avril Rushton, Janette Russell, Marianne Russell, Jo Russell Smith, Janet Russo, Wim Rutteman, Elisabeth Rüttler, Kerry Ryan, Helen Ryan, Ruby Ryan, Timothy Ryan, Sandra Ryder, Rosemary Ryder Richardson, Helen Ryle, Yvonne Ryves, Joanna Rzepczynska, Heiko Sabatka, Petra Sabatka, Tamisha Sabrina, Andras Saghy, Margaret Saghy, Zsuzsanna Saghy Takacs, Sevgi Sahin, Duygu Sahin, Sofia Sahin, Shamyl Saigol, Joy Salem, Beatrice Salmon-Hawk, Hilary Salt, Carole Samuda, B J Samuels, Gemma Samuels, Reynaldo Sanchez, Belen Sanchez-Arias, Natalia Sanchidrian Polo, Helen Sanders, Alan Sanderson, Nichola Sansom, Barbara Saph, Heidi Saputelli, Stephanie Sara, Sabine Sarbacher, Susan Satler, Linsie Saul, Jane Saunders, Christine Saunders, Nicola Saunders, Kerri Saunders, Clair Savage, Alicia Sawaya, Sue Sawyer, Christina Sawyer, Shirley Sayer, Carmen Sbresny, Michael Schaefer, Markus Schaetzle, Babette Schechtl, Veronika Scheidegger-Klein, Rune Schelde Nilson, Jasmin Schellenberg, Theiann Scherby, Richard Scherrer, Manuel Schirra, Marylin Schlamkow, Elisabeth Schläpfer, Libby Schleichert, Romy Schlierf, Usula Schmid, Petra Schmidinger, Detlef Schmidt, Nade Schmidt-Brachat, Marion Schmiedeskamp-Vemmer, Caroline Schofield, Michael Schofield, Karen Scholes, Jan Scholtes, Shmili Schonbrun, Heike Schonert, Anita Schor, Doris Schroeder, Doris Schroexder, Peter Schubert, Ulrike Schubert, Inge Christine Schuler, Heider Schuler, Barbara Schurer, Michael Schurks, Henry Schwab, Anita Schwarzenberg, Ursula Schweizer, Heather Scothern, Marie Scott, Janice Scott, Karen Scott, Jane Scott, Diane Scott, Michael A. Scott, Anna Scott Hayward, Anna Scott Hayward, Stella Scott-Svedberg, Jeanette Seddon, Olivia Seek, Nick Seferlis, Birgit Seibold, Sevim Sanem Selametoglu Ozcan, Sarah Selbie, Lesley Selby, Dez Sellars, Hayley Sellors, Rasit Sacit Sen, Conny Sennhauser, Johanna Severn, Hakan Sevimser, Jane Louise Sexton, Sonja Seydel, Tres Shaffer, Anna Shah, Jackie Shakespear, Lynne Shaner, Atosha Shapland, Lesley Shardlow, Ruth Sharif, Amanda Sharman, Howard Sharman, Ruth Sharp, Carol Shaw Peirson, Peter Shearer, Wendy Shearman, Mark Sheehan, Kathleen Sheehan, Sarah-Jane Sheffield, Jasmine Shekleton, Alix Shepherd, Paul Sheppard, Elizabeth Shield, Nicola Shields, Thomas Shillaw, Melissa Shoemark, Norma Shortall, Anne Shrewsbury, Stuart Shrigley-Wightman, Zena Shubbar, Ellen Shum, Susanne Sieber, Ursula Siedhoff, Dorothea Siekmann, Zeev Sieradzki, Jan Sigsworth, Patricia Sillard, Christine Sillett, Beverley Silverwood, Beatrix Simmen, John Simmons, Jill Simmons, Mary Simmons, Cathy Simmons, Alison Simms, Muriel Simpson, Shirley-Ann Simpson, James Sims, Jean Sinclair, Sadhana Singh, Ananga Sivyer, Ann-Marie Sjöberg, Annakarin Sjöberg, Suzanne Skeete, Maggie Skinner, Aida Skoploak, Lauren Slabbert, Daniela Slania, Simone Slater, Helen Slomovits, Franklin Sluijters, Jim Small, Lucinda Smart, Maxine Smillie, Carole Ann Smith, Alan Smith, Tracy Smith, Rosie Smith, Geoffrey Smith, Nikki Smith, Peter Smith, Rosemary Smith, Susan Smith, Robert G Smith, Veronica Smith, Rosalind Smith, Leonie Smith, Shayn Smith, Jan Smith, Nicola Smith, Shayn Smith, Richard Smith, Sandra Smith, Diane Snell, Lisbeth Söderlund, Murat Soker, Lucia Solaz-Frasquet, Tia Solera, David Solomons, Michael Somers, Sandy Sommer, Buket Sonmez, Kubra Sonmez, Kalyan Sonnathi, Lisa Sorensen, Gayle Sorg, Mehmet Serkan Sorguc, Sahajo Southey, Valerie Southorn, Jo Spaczynska, Elisabeth Specht, Peter Wilhelm Speckhahn, Maria Speller, Joan Spencer, Linda Anita Spencer, Carrie Wynne Spencer, Angela Spencer, Eliezer Spetter, Jane Spicer, Monika Sprinzel, Sue St John-Green, Udo Stadtsbuchler, Darren Stamford, Suzanne Stammers, Mary Stammers, Anne Stanton, John Staples, Sue Steel, Brian Steele, Joyce Stehmann-Ritter, Heike Steinke, Lucia Beatrix Stellberg, Sacha Stephens, Claes Sterner, Judy Stewart, Anne Stewart, Deborah Stewart, Margarita Stiehle, Gerald Stiehler, Sharon Stiles, Pauline Stiles, Eva Stjernkvist, Andrea Stocker, Yvonne Stoddart, Monti Stokes, Esther Stoll, Verena Stollnberger, Clare Stone, Tom Stone, Heidi Stone, Paula Stone, Denise Stoneham, Janette Stoppard, Lynda Storey, Jacqueline Storm, Jackie Stott, Catherine Strang, Karen Stratton, Dr Angela Streather, Jane Stredder, Thornton Streeter, Jamie Streett, Eileen Strong, Sheila Stroud, Elizabeth Stubbs, Claire Sturges, Prem Sudera, Sri Sudevi, Sabine Suexssxline, Gulden Sufraz, Estella Sugawara-Adams, Steve Sullivan, Elvan Sumer, Sanja Susic, Christine Sutherland, Julia Sutter, Kenneth Svensson, Evgenia Sverbikhina, Angela Swann, Moira Swayne, Anne Sweet, Pam Sweetland, Jackie Swinard, John Swinfen Green, Jacquelyn Sword, Micke Syd Andersson, Eithna Synnott, Ryszard Szalkiewicz, Karin Szelies, Tom Sørevik, Mahesh Tailor, Sally Talbot, Murat Tali, Toby Tallack, Gabrielle Talley, Vanessa Tallon, Agné Talmantaité, Mary Talty, Suzi Tarrant, Gerda Taschler, Olga Tascon Lana, Stephanie Tassell, Jane Taylor, Sandra Taylor, William Taylor, Ray Taylor, Beverli Taylor, Julie-Anne Taylor, Sue Taylor, Gill Taylor, Jill Taylor, Alan Taylor, Kevin Taylor, Jasmine Tearle, Clifford Tedder, Seraphina Tegethoff, Jane Tempest-Roe, Rowena Templeman, Duncan Tennant, Liliana Teodorescu, Detlev Tesch, Bernd Teubner, Helga Theissen, Lynne Theophanides, Barbara Theunissen, Geoff Thiel, Maria Thieme, Parameswari Thiyagarajah, Shazadi Thomas, Nick Thomas, Caroline Thomas, Beatrice Thomet, Jan Thompson, Joanne Thompson, Sandra Thompson, Helen Thompson, Honor Thomson, Andrew Thomson, Irene Thomson, Brenda Thomson Meek, Bengt-Olof Thor, Nathalie Thorez Dens, Stephena Thorne, Diana Thorneycroft, Victor Thorpe, Sam Thorpe, Mary Thrower, Liz Thurley, Mikna Thurnheer, Mary Tidd, Janice Tidy, Ingela Tillgren, Mikaela Tingirides, Karen Tinker, Kamal Tiwarie, Masahito Tobise, Susan Todd, Haddon Todd, Vesna Toman, Peter Tomlinson, Stephen Tonry, Deirdre Toohey, Aysen Topalkara, Sally Topham, Andrea Toth, Dawn Tottle, Kate Towns, Jane Towse, Maryanna Tracy, Jane Travis, Leigh Tremaine, Elizabeth Trench Simpson, Andrew Tressider, Aneta Trojniak, Julia Tronina, Nigel Tropman, Sally Trotman, Barbara Trotter, Monika Truessel, Amy Tschudin, Xanthi Tsiouka, Rachel Tucker, Tore Tunheim, Surinder Tur, Jean Turfkruyer, Pamela Turner, Janine Turner, Paula Turner, Mercy Turner, Foszia Turner-Stylianou, Darlene Two Trees-Cannon, Monika Tyrrell, Sarah Tyson, Cheryl Tyson, Odd Ueland, Birgit Ulrich-Reinisch, Ceylan Ulusahin, Mo Usher, Emmy Vadnais, Debby Vajda, Hila Vakshi, Jennine Valian, Herman van Boxtel, Wijnand van Colle, Sandra Louise van Dalen, Lisette Van De Wijgert, Mary Van Der Stam, Diana Van Haaften, Johanna van Hoorn, Julie Van Meir, Rob Van Overbruggen, Nicole Van Singer, Jacolien Van Zutphen, Laura Claire Vanider Hill, Ayla Vanider-Hill, Ypatios Varelas, Marta Varga, Andre Vasle, Christine Vayro, Lorna Veal, Rosanna Veitch, Helen Vella, Gina Veronesi, Liz Vincent, Esme Vincent, Margreet Vink, Carol Vivyan, Pascale Vogel, Jessika Vogeler, Jemma Voisin, Jason von Brevern, Susanne Von Grossmann, Ev Vosseler, Edwina Vuaghan, Chris Vurley, Elina Waege-Karleson, Irene Wagener, Ramona Wagner, Rachel Wakeman, Frances Walker, Lana Walker, Laura Walker, Jim Walker, Anne Walker, Judith Walker, Linda Walker, Claudia Walker, Helen Walker, Carolyn Walker, Linda Walker, Allison Walker, Pamela Walker, Helen Wall, Marian Wall, Jade Wallace, Judy Wallace, Nanette L Waller, Karin Wallimann, Fabienne Wallimann, Elizabeth Wallman, Bernadette Walsh, Helen Walsh, Michael Walsh, Angela Walsh, Emily Walsh, Carmel Walsh, Barbara Walshe, Ilka Wandel, John Ward, Jonathan Ward, Kevin Ward, Dottie Ward, Ian Warder, Joyce Waring, Kerstin Warkentin, Maureen Warner, Keith Warren, Carolyn Warren, Shirley Warrington, Hugh Washington Carter, Louise Waters, Jeannine Waters, Angela Waters, Pauline Watkin, Jan Watkins, Malla Watson, Alexandra Watson, Christine Morallee Watson, Gill Watson, Nick Watson, Rachel Watson, Angela Watt, Lisa Watts, Wayne John Weavell, Dominique Webb, Kerin Webb, Ursula Weber-Zbinden, Angela Webster, John Weeks, Michaela Weiland, Laura Weir, Duncan Weir, Tom Weisensee, Elisabeth Weishaupt, Leah Weiss, Miriam Weiss, Gabriella Welch, Keith Wells, Belinda Wells, Elizabeth Wells, Julie Wells, Ann Wells, Sitha Wenner, Gerald Wennerstrom, Juliane Werding, Therese Werren, Marcus West, Marie West, Kerry West, Marita Westblom, Angela Western, Sorcha Westerop, Louise Weston, Carol Ann Weston, Catherine Wharfe, Drew Wharton, Kim Wheeler, Elaine Marie Wheeler-Whittle, Kathleen White, Jane White, Cheryl White, Susan White, Lesley White, Julie White, Tom White, Tony Whitehead, Christine Whitehead, Jondalyn Whitis, Sandra Whittle, Helen Whittle, Michelle Wickes, Florrie Widen, Brenda Widner, Ute Wiek, Evelyne Wiertelarz, Nicola Wilde, Robert Wilhelmi, Douglas Wilk, Marianne Wilkins, Mary Elizabeth Wilkinson, Linda Wilkinson, Kevin Wilkinson, Rod Wilkinson, Robert Wilkinson, Sandy Wilks, Marie Willcocks, Jane Williams, Tania Williams, Mary Williams, John Williams, Andrea Williams, Tina Williams, Simon Williams, Vassilia Williams, Susan Williams, Raymond Williams, Donna Williams, Allyson Williamson, Heike Willms-Heib, Audrey Willson, Ted Wilmont, Sylvia Wilson, Patricia Wilson, Dorthe Stevold Wilson, Lou Wilson, Julia Wilson, Claudia Wimmer, Claire Winchester, Regina Winkler, Annelies Winkler, Norma Winnert, Donna Wirth, Denise Wirth, Penelope Wiseman, Pauline Withers, Gerd Witt, Jonathan Witterick, Anneli Wittlock, Ute Wittmann, Sabine Witzke, Miryan Wodnik, Dorothea Wolff, Michael Woo, Beverley Wood, Anne Wood, Josie Wood, Rob Wood, Elaine Woodall, Forbes Woodland, Terri-Lynn Woods, Julie Woods-Byrne, Lin World, Steve Wornoff, Breda Woulfe, Paula Wratten, Carol Wright, William Wright, Margaret Wright, Heather Wright, Margit Wright, Bill Wright, Johanne Wright, Yvonne Wright, Tom Wynn, Reto Wyss, Mervyn Yaffie, Rehan Yarmaoglu, Kryon Yau, Cavidan Yavas Aras, Louise Ydremark, Gülbahar Yeni, Asuman Yeni, Handan Yetkin, Cumhur Yilmaz, Emine Yilmaz, Semra Yoldas Aydinci, Grace Yong, Patricia Young, Gillian Young, Anita Young, Carna Zacharias-Miller, Zehrija Zajkovic, Ibolya Zamborszki, Kristina Zanders, Astrid Zapf, Isabel Zaplana, Doris Zeirmann, Eileen Zelek, Barbara Zell, Marianne Zeller, Beatrix Zeller Ellenberger, Ursi Zeller-Schickli, Sharon Zeqiri, Monica Zetterlund, Christine Zidek, Daniela Ziehn, Anna Zimmerman, Vreni Zimmermann, Gerhard Zitt, Peter Zoeftig, Martha Zryd, Andrea Zsolt, Thomas Zurfluh & Kirstine Østergaard
Added
Nov 26, 2013
|
43,988 Reads
<![CDATA[SN-INDEX-CLOSE]]>
Do you love ENERGY? Do you love working with energy, playing with energy, talking about energy and discovering more about Modern Energy?
The GoE is the place to be for Modern energists.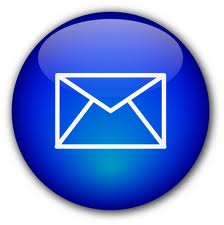 Find out what's on where, who's doing what in energy tapping & Modern Energy. Get special offers & the latest information on special events, workshops and certification courses.