<![CDATA[SN-INDEX-OPEN]]>
Hear, Hear - You're Pregnant!
The Daily Mail, UK, 25th December 2004, Reports: A care assistant who mysteriously went deaf almost nine months ago has regained her hearing after discovering she is pregnant. [
And AFTER receiving EFT Emotional Freedom Techniques treatment! Ed.
]
Added
Dec 27, 2004
|
13,022 Reads
Doctors could offer Emma Hassell, 21, no reason for why she went deaf suddenly in April.
She had gone to the bathroom to take a shower when her ears "popped" and her world went silent.
Ms Hassell had just proposed to her boyfriend Kevin Love, 23, on February 29 in keeping with the leap year tradition of the female asking the male, and the couple became engaged.
They had suffered a miscarriage in 2002 and Ms Hassell was told she might not be able to conceive again.
Doctors said her loss of hearing could be psychological and she was treated by a hypnotherapist who practised Emotional Freedom Techniques (EFT).
Ms Hassell, from West End, Southampton, said: "I was just about to have a shower and then it went muffled and very faint and then it went completely. At first it just felt like my ears had popped but it didn't pop clear - it popped and went completely.
"The doctors couldn't explain it. They couldn't find anything for it so they put it down to psychological reasons. We were just left to sort it out, to try and figure it out ourselves."
She had around eight sessions of EFT which is an emotional form of acupuncture using fingertips instead of needles to stimulate energy points around the body.
Then, just as suddenly as her hearing disappeared, it returned - along with the news that she was pregnant.
Original Article From The Daily Mail, UK, 25th December 2004
Added
Dec 27, 2004
|
13,022 Reads
<![CDATA[SN-INDEX-CLOSE]]>
Do you love ENERGY? Do you love working with energy, playing with energy, talking about energy and discovering more about Modern Energy?
The GoE is the place to be for Modern energists.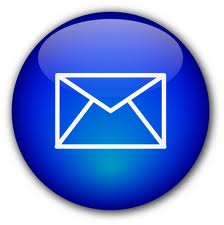 Find out what's on where, who's doing what in energy tapping & Modern Energy. Get special offers & the latest information on special events, workshops and certification courses.