<![CDATA[SN-INDEX-OPEN]]>
Sex In Sanctuary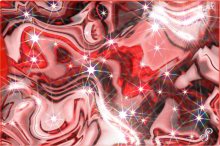 Special Report by Silvia Hartmann for all members to read free in the library, however prior knowledge of SuperMind, Infinite Creativity and Project Sanctuary is advised.
The most important, most life giving and most powerful energy flow is the 1st Circuitry. It goes straight up and down the centre of the body, connects us to the Universe at large and powers the Heart of Energy as well as every other energy system connected to it. The Sexual Circuitry lies directly on its path, and when there are disturbances here, the entire energy system becomes disempowered and chronically stressed. Repairing the 1st Circuitry by addressing sexual problems in Sanctuary is personal, safe and absolutely delightful. Here is the SuperMind Special Report to Sex In Sanctuary for beginners.
🔑 Free For Members - Login | 👨‍💼👩‍💼 Join Library - £39.97 GBP / year
Silvia Hartmann's Infinite Creativity
Creativity is one of the many benefits of making energy your goal and Infinite Creativity is the best way to tap into it!
For information on purchasing Infinite Creativity see:
<![CDATA[SN-INDEX-CLOSE]]>