<![CDATA[SN-INDEX-OPEN]]>
The Manor Barn Bexhill On Sea UK
The Manor Barn in Bexhill on Sea United Kingdom is a fabulous venue for the energy aware, and many historic workshops haven taken place here.
Added
Oct 24, 2002
|
6,943 Reads
United Kingdom - South East

How about this for a most amazing venue - a 15th century Manor Barn, lovingly restored by a conservation trust, set into old, beautiful, walled gardens, just ten minutes walk from the train station in Bexhill-On-Sea on the A259 coast road.

We went to look at it and fell in love with it on the spot - nothing wrong with steel and chrome air-conditioned airport hotels, but this venue seemed so right and fitting for the kind of endeavors we are going to be undertaking with its light, airy and spacious feel, wonderful oak flooring and giant fireplace!

London is fine, but we're thinking - this is far more civilised ...

The 15th Century Manor Barn

Inside The Meeting Room

Archway To The Garden

The Giant Fireplace

Garden At Night

---

"1066 Country"

Bexhill-On-Sea is a small, quiet seaside town set in the heart of what is known as 1066 Country, an area of the English South East Coast between Eastbourne and Hastings which is steeped in history. You'll have a mini-holiday if you just come to attend the weekend seminar and stay in one of the hotels or inns in Bexhill; but if you wanted to, you could explore Bodiam Castle, the Herstmonceaux Observatory and many, many of the other fascinating historical and beautiful sites in the area.

Follow the links for the 1066 Country Tourist Board guide, pictures of the area, maps and online accommodation booking and information.

The nearest and most conveniently located international airport is Gatwick with excellent rail connections to Bexhill-On-Sea.
Added
Oct 24, 2002
|
6,943 Reads
<![CDATA[SN-INDEX-CLOSE]]>
Do you love ENERGY? Do you love working with energy, playing with energy, talking about energy and discovering more about Modern Energy?
The GoE is the place to be for Modern energists.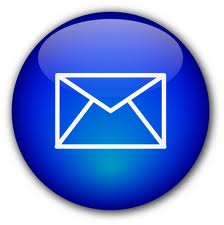 Find out what's on where, who's doing what in energy tapping & Modern Energy. Get special offers & the latest information on special events, workshops and certification courses.