<![CDATA[SN-INDEX-OPEN]]>
My First EMO Training!
Ruth Bray Writes: July 4th and 5th will always be 'red letter' days in my diary as on these dates I held my first EMO teachings!

To find out how Ruth's first training went please read on!
Added
Jul 9, 2009
| |
7,853 Reads
I am very fortunate that I have a room at home where I see clients, teach, and hold meditation circle.
The area where David and I live has the most stunning views, we are situated at the base of the Ballyhoura Mountains in North Cork so the opportunity is always there to boost our energetic bodies but allowing the senses to feast on the sights, sounds and aroma and constantly flow them through.
Something I invite friends, clients, students, delivery men (!) to do all the time!
A small group gathered on the Saturday, a very curious group. A mixture of clients, with some working knowledge of EMO, therapists and some enquiring minds. EMO is new to this area; I have been working as a Practitioner here for 3 years now so slowly there is awareness.
There appears to be acceptance of Angel Work, IET and Reiki (just, depends on the areas). I work with EFT as well as Reiki, and of course, EMO and am sometimes laughingly-well-----referred to as the 'witch on the hill.'
Anyway, what a great time we had investigating EMO. Some students were Eft Practitioners who know me well and thought they had worked on their own issues fairly well and were blown away with the simplicity and depth of EMO.
Sunday there were just three students with the lady who had acted as assistant on Saturday helping out again. Siabh is an Eft Practitioner and her partner, Andreas, was taking the EMO course. We were also joined by Jillie, our beloved German Shepherd who has such an awareness of energy shifts and is a constant help when I get 'stuck'—that's another story !
By this time the group was working so very well with EMO, and being small in numbers, which I love, we were able to really work on the exercises, create 'Even Flow' and wow ! The atmosphere in our barn was amazing!
So now there are three more EMO Practitioners in Ireland, Marian O'Mahoney, David Burton, Andreas Gotzelmann, and some other folks with knowledge and enquiring minds to, when ready, learn more.
Many thanks to EMO,lots of work on myself to prepare for the day and support me through as well !
Ruth Bray

For more information and to contact Ruth please Click Here
Here is some feedback for Ruth's first training from Siabh:
My Dearest Ruth,
Many Thanks for sharing the truths of life in such a wonderful style, ease, innocence and clarity.
Your love for ' TRUTH ' will always allow you to deliver wonderful inspirational workshops.
Thank you for asking for my help, it was my pleasure and a gift from the Universe to get me here.
Shine on you Crazy Diamond
xx Siabh
Added
Jul 9, 2009
| |
7,853 Reads
<![CDATA[SN-INDEX-CLOSE]]>
Do you love ENERGY? Do you love working with energy, playing with energy, talking about energy and discovering more about Modern Energy?
The GoE is the place to be for Modern energists.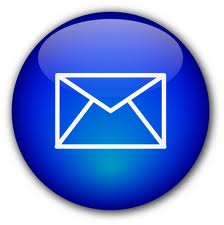 Find out what's on where, who's doing what in energy tapping & Modern Energy. Get special offers & the latest information on special events, workshops and certification courses.