<![CDATA[SN-INDEX-OPEN]]>
New! Seemorg Matrix Practitioner Training with Dr Asha Clinton
The GoE is delighted to announce the first U.K./European Seemorg Matrix Practitioner Training with Dr. Asha Clinton herself, the originator of the fantastic Seemorg Matrix.
Both Basic (Beginner) and Presence (Advanced) Trainings are being held in London, late November/ early December 2006, and have been organised by GoE Member and secretary of the Holistic SIG of The British Psychological Society, Reinhard Kowalski.
Full details and booking information can be found below and in the GOE's Trainings & Courses section.
Added
Jul 6, 2006
|
10,988 Reads
Don't miss this special event! In the U.K. and Europe for the first time!
New Dimensions in Energy Psychology
Presented with Seemorg-Europe:
Seemorg Matrix Practitioner Training with Dr Asha Clinton
30th November – 2nd December (Basics) and 7th – 9th December (Advanced) 2006 in Central London
"Seemorg Matrix is an important member of the family of Energy Psychology methods that combine a focus on the psyche with attention to the energy fields of the body" (Phil Mollon, clinical psychologist, psychoanalyst and author of 'EMDR and the Energy Therapies')
The two seminars will be led by Dr Asha Clinton, the originator of Seemorg Matrix Work. Seminar 1 will be Seemorg Basics (30th Nov – 02nd December), the powerful introductory training in Seemorg Matrix Work. Seminar 2 is Seemorg Presence (7 – 9 December). Seminar 1 is a prerequisite for seminar 2. In the U.S. completion of both seminars plus supervision leads to postgraduate certification as a Seemorg Matrix Psychotherapist for health care practitioners. The seminars cover the theory of Seemorg Matrix work and teach the skills for using it in therapy and counselling practice.
Reserve your place on these unique training workshops now as they are expected to fill quickly.
Costs: £295 per 3 day seminar. £570 for both seminars. Don't forget – you need to have done Basics if you want to do Presence.
Reserve your place by paying a £50 deposit per seminar (cheque payable to 'Holistic Psychology SIG'). The deposit is not refundable (unless event is cancelled by us or seminar is full).The balance is due is due on 1 September 2006.
Send your cheque and details to:
Reinhard Kowalski
65 Eskdale Avenue
Chesham
HP5 3AY
Check for availability first: e-mail: reinhard@talk21.com
Seemorg Matrix Work™ is a powerful synthesis of cognitive, psychodynamic, transpersonal, and body-centred therapies that uses the movement of energy in the body to quickly and lastingly treat trauma, psychological disorders, psychogenic illness and spiritual blockage while fostering individuation and spiritual development. Starting from the understanding that all upsetting events are types of trauma, and that they are housed within the body, mind and spirit, Seemorg Matrix Work™ quickly removes the after-effects of such traumatic events and clears disturbing emotions, negative beliefs and attitudes, destructive desire and fantasies, addictions, compulsions, obsessions, dissociation, spiritual blockage, physical abreaction, sensitivities and disease.
Seemorg Matrix Work™ transforms negative character structure and successfully treats personality disorders, dissociative disorders, non-psychotic paranoid disorders, and obsessive-compulsive disorders.
Therapists learn how to access unconscious material through ideomotor cueing (muscle testing), and how to move energy through the body's major energy centres (chakras) to eliminate symptoms, their cause and after-effects.
Asha Clinton, MSW, Ph.D. is the developer of Seemorg Matrix Work. A former Princeton professor, she has been in full-time private practice for 24 years, offering individual psychotherapy, consultation, and couple work. Institute trained in Jungian analytical psychology, expressive analysis, self-psychology, and object relations, she has also practiced in the Buddhist, Hindu, and Sufi traditions.
Holistic Special Interest Group Division of Clinical Psychology.
You can find more information about the growing field of energy psychology on the follwing websites:
www.energypsych.org (the American The Association for Comprehensive Energy Psychology) and www.theamt.com (The Association for Meridian Energy Therapies).
Added
Jul 6, 2006
|
10,988 Reads
<![CDATA[SN-INDEX-CLOSE]]>
Do you love ENERGY? Do you love working with energy, playing with energy, talking about energy and discovering more about Modern Energy?
The GoE is the place to be for Modern energists.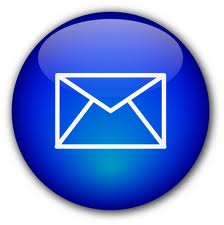 Find out what's on where, who's doing what in energy tapping & Modern Energy. Get special offers & the latest information on special events, workshops and certification courses.