<![CDATA[SN-INDEX-OPEN]]>
New! Tom Wynn introduces Energy Cone Therapy to the UK
Tom Wynn, originator of the exciting new development in Energy Psychology, 'Energy Cone Therapy', recently delivered a highly successful breakout presentation at the April 2006 ACEP (The Association for Comprehensive Energy Psychology) Conference in San Francisco.
Following his success at the ACEP conference, GoE Trainer Sally Canning will be hosting the first UK workshop on this fascinating technique which Tom will present on the 9th &10th of July in Worksop, Nottinghamshire. For full details and further information, read more below.
Added
Jun 12, 2006
|
11,527 Reads
Sally Canning Writes: "Anyone who has known or worked with me over the last couple of years will no doubt have heard me tell of the amazing Irish gentleman who presented a short session of what he then called the Finger Point Technique, at the TAT Conference in 2004. Such was the excitement of the participants that for the remainder of the weekend Tom Wynn was pursued by a seemingly endless procession of willing candidates each with outstretched hands, (myself and Tapas included), to allow him to walk his fingers across their palm. People laughed, and cried with emotion, and relief, as he located and released deep emotional issues from their energy bodies with his incredibly simple, fascinating technique.
We met up again at the Gary Craig event in Bolton last year, and in March at the 2006 TAT International Conference in Dublin. Gosh, how the technique has developed, and what stories he has to tell! And how privileged did I feel when Tom invited me to train with him before his USA trip at the end of April? Well, now Tom has offered to come over here to England to talk about his work, and to give his first British workshop, so here he is....
Hot foot from his highly successful "Breakout" presentation at the April 2006 ACEP Conference in San Francisco, We are delighted to offer you, "An Evening with Tom Wynn", originator and presenter of the exciting new development in Energy Psychology, The Energy Cone Therapy.
This Energetic Technique is totally unique. It utilises the very special relationship that exists between the brain and the hand, particularly the palm, to produce sensations in the body, allowing the individual to embrace the "learning" from unlocked feelings and emotions released during the experience.
This is to be Tom's first UK Introductory Presentation, with plenty of audience participation, followed by his Workshop on the practice and developments in The Energy Cone Therapy.
At 75 years young, he is an absolute fountain of knowledge, enthusiasm and joi de vivre. Let Tom inform, and entertain you in his inimitable, lyrically Irish way with the exciting, most recent developments of this simple, yet profoundly powerful energy psychology technique."
For more information about Tom Wynn
Click Here.
Presentation Date:
Sunday evening, 9th July, 6.30 –9pm
Venue: Worksop Football Club Conference Room, Nottinghamshire, S80 1UJ
Tickets £20.00 include refreshments
First UK Energy Cone Therapy Workshop: Monday 10th July, 9.30am – 5pm. Limited availability. Please enquire for details.
Worksop is located close to junction 30/31 of the M1, the A1 and A57 link road.
Contact: Sally Canning / Inner Solutions: 01909 472097 / 07792728979
innersolutions@hotmail.co.uk
www.innersolutions-uk.com.
Further information and full details can be found at www.innersolutions-uk.com. Parts of this article taken with permission from Energy Matters e-newsletter, compiled & distributed by Sally Canning. Email: innersolutions@hotmail.co.uk Tel: 01909 472097.
Added
Jun 12, 2006
|
11,527 Reads
<![CDATA[SN-INDEX-CLOSE]]>
Do you love ENERGY? Do you love working with energy, playing with energy, talking about energy and discovering more about Modern Energy?
The GoE is the place to be for Modern energists.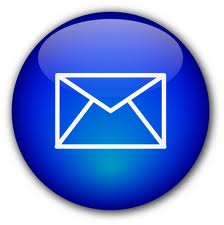 Find out what's on where, who's doing what in energy tapping & Modern Energy. Get special offers & the latest information on special events, workshops and certification courses.