<![CDATA[SN-INDEX-OPEN]]>
New Professional Member Notification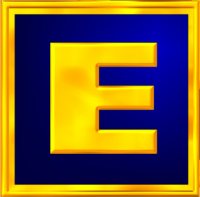 For our International members, we've uploaded the Guild of Energists welcome email for new professional members here.
If you'd like to join the GoE see:
Congratulations on recently completing your GoE certification!
If this is your first GoE qualification then a big welcome to the Guild of Energists. Since we were founded in 1998, our trainers have certified thousands of new members and we're very happy to also serve your needs as a professional energist.
Your GoE trainer has now sent through all the details we needed to register you and your qualification as an GoE Professional Member.
Your membership is valid for:
New Members - One year from today
Existing Members - One year will be added on to your current membership
Existing Trainers - Four months will be added on to your current membership
When your membership renewal is coming up, we'll send you an email to see if you would like to continue your Professional Membership with us, or whether you'd like to drop down to Standard Membership, which is for energists who do not currently work professionally.
We kindly request you now complete the following check-list to ensure you benefit the most from your membership:
Provide Course Feedback
Whilst the training is still fresh in your memory, we kindly request that you hit reply to this email and tell us all about your experience on the course with your trainer. We'd love to know how you got on, what units you enjoyed the most, how you rated your trainer, etc. If your comments are for GoE HQ only and not to be made public then that's fine too, just let us know.
Update Your Professional Member Profile
Your profile is now online:
It is important to ensure that your Professional Member Profile is up-to-date and works hard for you at attracting clients. There are a few simple and quick things for you to do which really helps:
Note: If you mark your address as non-public then you won't appear in any regional listings, which obviously means that clients in your area won't find you!
Join The GoE on Social Networks to Stay In Touch
We've got a great presence on all the major social networks with a number of specialist groups alongside general information groups that have tens of thousand of members. If you're online here then do join us as you'll be most welcome:
Take Advantage of Professional Membership Benefits and Discounts
Make sure you take advantage of Professional Membership benefits including discounted practitioner insurance and discounted DragonRising products - see membership benefits
Attend the Annual GoE Energy Conference
Do come along and introduce yourself at Annual GoE Energy Conference which takes place every November in the UK - see conference
Congratulations once more for completing your GoE training. If you have any questions for GoE HQ then please get in touch:
Email: Contact The GoE
Phone: +44 (0)1323 700 800 (lines open 10am to 4pm, Monday to Friday, London Timezone)
Wishing you a +10 year ahead!
Alex
Alex Kent
CEO, The GoE
GoE.ac
<![CDATA[SN-INDEX-CLOSE]]>
Do you love ENERGY? Do you love working with energy, playing with energy, talking about energy and discovering more about Modern Energy?
The GoE is the place to be for Modern energists.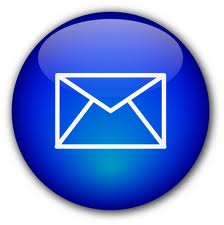 Find out what's on where, who's doing what in energy tapping & Modern Energy. Get special offers & the latest information on special events, workshops and certification courses.