<![CDATA[SN-INDEX-OPEN]]>
Registration Opens for 9th Annual Toronto Energy Psychology Conference: Visions of a Future Mind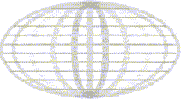 Sharon Cass Toole writes:
"I am delighted to announce that registration is now open for the Ninth Annual Energy Psychology Conference, Visions of a Future Mind, in Toronto, Canada. This world class event will take place October 25-27, 2007 at the Novotel Toronto Centre. Pre-conference workshops take place October 24. Post-conference workshops are October 28-31. As our outstanding keynote speakers, we are excited to welcome Lynne McTaggart, Lee Pulos, and Dawson Church. We are also planning two special evening events."
Read on for further information including the pre early bird special promotion!
Added
Jun 6, 2007
|
10,532 Reads
The Novotel Toronto Centre is one of the Accor chain of hotels from Europe. The property is a European style boutique hotel located in the center of beautiful downtown Toronto and a few short blocks from Union Station, the famous CN Tower, a few minutes from the Hummingbird Center theatre, the St. Lawrence Market and many wonderful gourmet restaurants.
You will find a smorgasbord of information on breakout sessions, pre and post conference workshops and fun evening activities on the conference website
http://TorontoEPC.com
. Our carefully selected presenters include many who are new to our conference.
This is a unique opportunity to connect with the best of the best in the field of Energy Psychology as we combine professional development, networking, fun and the generous sharing of knowledge and skills within the warmth of this extraordinary, professional family. As in previous years, we expect an International group.
Special Promotion! As a thank you to our regular attendees and to welcome those of you who are new to our conferences, we will be offering a time limited pre early bird special tuition fee of $50 off the regular early bird fee of the main conference if you register between now and June 30, 2007. To register before June 30th and take advantage of this special discount offer, please register online.
If you are interested in exhibiting in our extensive Bookstore/Exhibit Hall please find your Exhibitor Information/Registration package at
http://TorontoEPC.com
Please pass this announcement to others who may be interested and to lists to which you may belong. A downloadable conference brochure in PDF will soon be available on the conference website. Thank you in advance!
We are excitedly looking forward to welcoming you to Toronto, the city with class!
Warm regards,
Sharon Cass Toole,
Conference Chair
http://TorontoEPC.com
Added
Jun 6, 2007
|
10,532 Reads
<![CDATA[SN-INDEX-CLOSE]]>
Do you love ENERGY? Do you love working with energy, playing with energy, talking about energy and discovering more about Modern Energy?
The GoE is the place to be for Modern energists.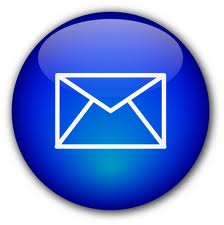 Find out what's on where, who's doing what in energy tapping & Modern Energy. Get special offers & the latest information on special events, workshops and certification courses.