<![CDATA[SN-INDEX-OPEN]]>
Reveiw: ACEP's 6th annual International Energy Psychology Conference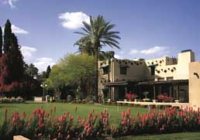 ACEP (The Association for Comprehensive Energy Psychology) have recently enjoyed their 6th annual International Energy Psychology Conference. The event was held at the Wigwam Resort,Litchfield Park in Arizona for the third year running.
For those of you who didn't get to go, read the following review by ACEP's new President Mary Sise.
Added
May 21, 2004
|
11,414 Reads
Dear Friends,

Many of you wrote to me expressing your support for the ACEP International Conference and I wanted to thank you and give you some
exciting Energy Psychology news. First of all, Bessel van der Kolk
couldn't have been more encouraging and positive if we paid him! He had a
wonderful time at the conference, and repeatedly thanked me for inviting
him. His plenary spoke to the research on trauma and the importance of
using strategies that calm the body-mind in terms of helping clients reclaim
their body. He repeatedly made comments that what we are doing seems to be
what his research is showing needs to be done even though the mechanisms
aren¹t clear yet. I would strongly encourage all of you to purchase the
CD¹s of his plenary and my breakout with him, where we continue this discussion further and I speak of some of the specific energy psychology
strategies we can use, especially for multiply traumatized patients. It
might help you to bridge this into your workplace if you have your supervisors/colleagues listen to his remarks and the rationale for what we
are doing from his point of view. Bessel was so impressed with Donna
Eden and David Feinstein's evening event on the Energies of Love that he asked them about doing an evening event at his major trauma conference in Boston (possibly 2005)!!

Doris Rapp spoke to the serious situation of chemical sensitivities with
her usual outrageously funny style. For those of you who haven¹t met her,
she is just too much for words. 80 years young with a sense of humour and a
mind that never stops. It was a joy to be in her presence. She and Sandi
Radomski made quite a team, and their tapes are also incredible.

Jerry Wesch gave us a good sense of the problem with the ³Energy
Paradigm² in terms of research and credibility. Must listening!

There were workshops of EP with dissociation, fibromyalgia, narcissism, relationships, weight loss, pain, borderlines, addictions, it just went on and on....We are making the conference CD¹s available at $15 per session or 5 for $50.00. Click on this link to go directly to the website where you can
check out what the presentation was about and order CD¹s. http://www.energypsych.org/conferences.htm

If that weren¹t enough fun, I received a call the week before the conference from a television station in Phoenix that is working on producing a nationally syndicated alternative health television station. They had
heard about our conference and so we invited them to come. They were
speechless when they saw what we were doing! They have already developed pilot programs, and are now in the process of trying to get sponsorships. They felt that with the talent and programs we have they can do multiple programs that will benefit Energy Psychology and the public. ACEP will help coordinate this with them.

In addition, the Psychotherapy Networker was trying to send a reporter
to the conference. Although that didn¹t pan out, we are on their plan for
next year¹s conference. We are listening to your requests for an East Coast
conference and are researching properties there. The call for proposals
will go out over the summer so watch for that!

Many of you may not know this, but I have been installed as the president
of ACEP. I am joined by a top-notch board including Gloria Arenson , Pat
Koestner, John Hartung, Michael Galvin, Larry Stoller, Kay Powell, Henry Grayson, Helaine Harris, Michelle Laprise, Greg Nicosia, and Steve Reed . Our primary goals include bridging Energy Psychology into mainstream, marketing Energy Psychology, promoting research, and humanitarian work.

We recognize that many of you don¹t ³need² a professional organization, but for those of you that feel this would be helpful for you and Energy Psychology, we sincerely invite you to join in our efforts, either through membership, committee work, linking us to grants or private funding and most importantly sending us your prayers for our work. You can join ACEP by clicking on www.energypsych.org.

It is a really exciting time for Energy Psychology and ACEP.
Please join us!

Namaste,

Mary Sise, CSW-R

ACEP President
Editors Note: The Association for Meridian Therapies (The AMT) also offers trainings and certification. Quick links:
Added
May 21, 2004
|
11,414 Reads
<![CDATA[SN-INDEX-CLOSE]]>
Do you love ENERGY? Do you love working with energy, playing with energy, talking about energy and discovering more about Modern Energy?
The GoE is the place to be for Modern energists.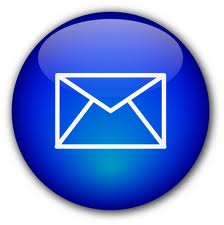 Find out what's on where, who's doing what in energy tapping & Modern Energy. Get special offers & the latest information on special events, workshops and certification courses.