<![CDATA[SN-INDEX-OPEN]]>
The GoE Featured in Paradigm Shift Magazine
The Association for Meridian & Energy Therapies has been featured in this month's Paradigm Shift - the UK's best-loved Spiritual magazine.
The piece also includes a very special competition that offers one lucky reader the chance to win a free ticket to the 2011 EFT & Energy Psychology Conference!
Read on for the full article...
Added
Sep 1, 2011
|
6,068 Reads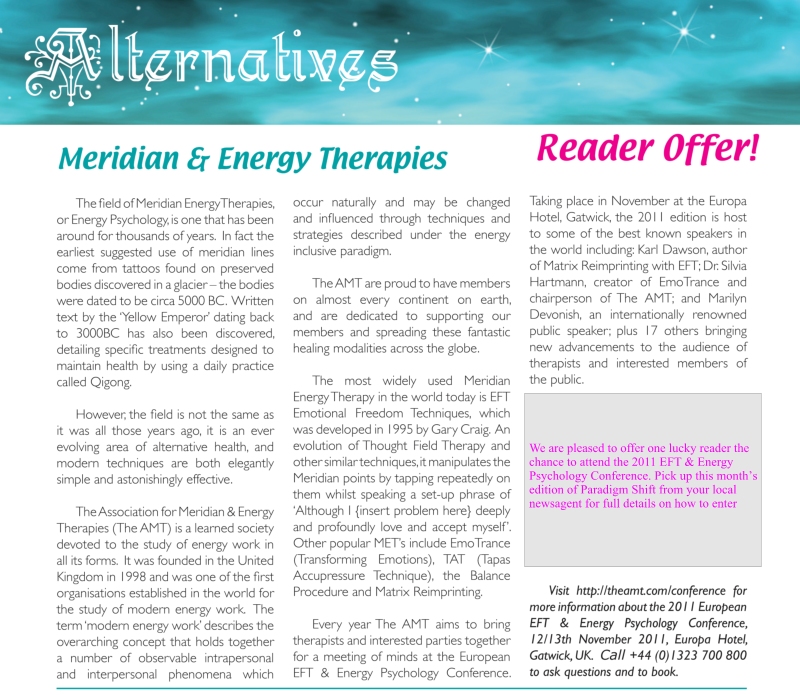 Added
Sep 1, 2011
|
6,068 Reads
<![CDATA[SN-INDEX-CLOSE]]>
Do you love ENERGY? Do you love working with energy, playing with energy, talking about energy and discovering more about Modern Energy?
The GoE is the place to be for Modern energists.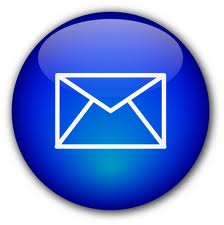 Find out what's on where, who's doing what in energy tapping & Modern Energy. Get special offers & the latest information on special events, workshops and certification courses.