<![CDATA[SN-INDEX-OPEN]]>
the GoE May 2009 Newsletter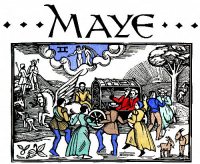 Welcome to the May 2009 edition of the GoE Newsletter

In this issue:

**News: The Full EMO Conference 2009 by Silvia Hartmann
**Article: Ramping Up Self Acceptance by John Freedom
**News: The EMO Roundtable 2009 – Free Download Available Now!
**Article: The Enneagram and MET as Complementary Tools by Peter Delves

Added
May 28, 2009
|
7,008 Reads
**News: The Full EMO Conference 2009 by Silvia Hartmann
Last month saw the seventh annual EMO Conference & creator Silvia Hartmann has written up a full in depth report. This detailed report includes each of the talks that took place over the weekend and some great photos from the event.
To read the report you can click on the link below:
http://EmoTrance.com/modules.php?name=News&file=article&sid=181
**Article: Ramping Up Self Acceptance by John Freedom
John Freedom Writes: "We are all familiar with the standard Set-Up Phrase, "Even though I have this __________, I deeply and completely love and accept myself." It is an all-occasion, one-size-fits-all magic formula that names and counters objections, antidotes Psychological Reversal, and 'sets the stage' for EFT to work. And, amazingly enough, it does work ---- most of the time..."
To find out John's effective techniques for using a new set up phrase when clients don't like to admit to loving themselves you can read the full article below:
https://goe.ac/modules.php?name=News&file=article&sid=394
**News: The EMO Roundtable 2009 – Free Download Available Now
The legendary EMO Roundtable took place during the Conference last month and has been recorded for your benefit. The Roundtable includes:
Silvia Hartmann Introduces The Round Table
Sandra Hillawi Guides a Love Connection Exercise
The Round Table Discusses "Sweetness in Life"
Ed Grimshaw Shares the SETS Model
Sandra Hillawi Explains EMO Relationship Counselling
To download your free copy of the Roundtable follow the link below:
http://DragonRising.com/downloads/et09_round_table.htm
**Article: The Enneagram and MET as Complementary Tools by Peter Delves
In this intriguing article GoE Trainer Peter Delves looks into Enneagram, a powerful model for developing insight and understanding yourself and others. The model looks at different characteristics people hold and creates a map of the person which can help with personal growth. Some of the typical characteristics include:
The Reformer: Perfectionist. Tidy. Principled. Rational. Self-controlled.
The Helper: Caring. Helpful. Kind. Generous. Possessive.
The Achiever: Effective. Speedy. Adaptable. Ambitious. Image-conscious.
The Individualist: Artistic. Emotional. Melancholic. Intuitive. Self-absorbed
To read Peter's article and to learn more about this excellent and useful model, just click on the link below:
https://goe.ac/modules.php?name=News&file=article&sid=395
A big thank you to everyone who has contributed articles to this months newsletter, if you would like to submit an article for next month please do not hesitate to send it in.


Best wishes,
Josh Alliston
Added
May 28, 2009
|
7,008 Reads
<![CDATA[SN-INDEX-CLOSE]]>
Do you love ENERGY? Do you love working with energy, playing with energy, talking about energy and discovering more about Modern Energy?
The GoE is the place to be for Modern energists.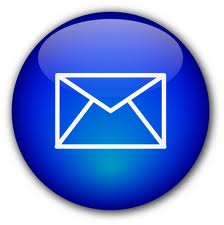 Find out what's on where, who's doing what in energy tapping & Modern Energy. Get special offers & the latest information on special events, workshops and certification courses.