<![CDATA[SN-INDEX-OPEN]]>
The GoE September 2009 Newsletter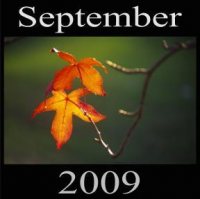 Welcome to the September 2009 GoE newsletter!

In this issue:
**Article: Which EFT Point Does The Trick? by Silvia Hartmann
**News: EFT Freedom Spells Protocol – Free Download by Nicola Quinn
**Review: GoE Trainer Kjell Forsberg's Review Of Events Psychology
**News: EMO At 'Healers In London'
**News: Meditation Soundscapes – The New Relaxation Album by GoE Director Ananga Sivyer
Added
Sep 21, 2009
|
6,194 Reads
**Article: Which EFT Point Does The Trick? by Silvia Hartmann
Silvia Hartmann has always been regarded as one of the worlds leading authorities on EFT, having written the best selling books Adventures In EFT & The Advanced Patterns Of EFT. Now Dr Hartmann has put together an excellent article which can help us all relax during stressful times.
Dr Hartmann writes: "Here is a nice, simple method to help with calming down when tapping with EFT Emotional Freedom Techniques when stress is high. Over time, this can also help you build up a better idea how your energy system works, so you can have a personal map you can work with in many different ways.
This is as simple as to ask:
"Which one of these points is the one that brings the most benefit, or the breakthrough, or the relief in this case?"
"Which other points have some influence on this problem?"
"And which points seem to do nothing?" "
To read Dr Hartmann's full article please visit:
https://goe.ac/modules.php?name=News&file=article&sid=410
**News: EFT Freedom Spells Protocol – Free Download by Nicola Quinn
AMT Director & author of Life Without Panic Attacks, Nicola Quinn, has written a superb new EFT Protocol, called EFT Freedom Spells.
In the EFT Freedom Spells Protocol introduction Nicola writes: This is a lovely little protocol to use when stressed.
"You see when you are stressed it is no good trying to create an EFT opening statement to tap on, all you will get will be a jumble of illogical thoughts, feelings, and stressed ideas about what you need to be tapping on. You cannot create an effective opening statement while you are stressed. Stressed, confused thinking will only produce a stressed, confused statement that will only further deepen your stress and confusion as you struggle to wonder why nothing is happening, why you cannot reduce your SUDS.
"Do not use any opening statement that the stress state generates, just don't do it.
"Instead reduce your stress right down to zero by using the following Protocol then go back and think about what the real problem is and you will find the right opening statements popping into your mind in no time which will give you supremely superfast results.
"This Protocol saves you time!"
To download this completely FREE EFT Protocol please visit:
http://DragonRising.com/downloads/eft_freedom_spells_protocol.htm
**Review: GoE Trainer Kjell Forsberg's Review Of Events Psychology
Kjell Forsberg, an GoE Trainer from Sweden, has written an excellent review of Silvia Hartmann's new book Events Psychology: How To Understand Yourself & Other People
Events Psychology can be used in conjunction with any Energy or traditional therapy, so is a must read for all GoE practitioners and therapy users.
Kjell Forsberg writes: "Silvia Hartmann has done it again. Events Psychology is a must for anyone interested in developing their mindset and skills within the field of human development. The book ought to get repercussions even outside the field of Energy Psychology.
There are a lot of models for working with "problems" within the field of psychology, medicine and Energy Psychology already. But the clarity in explaining why we tend to have the thoughts, actions and behaviour we have, was still missing. That is until Silvia Hartmann put her vast experience of decades of working with people from all walks of life together in a cohesive and structurally easily understood model and presented it as Events Psychology."
To read Kjell Forsberg's full review please visit:
https://goe.ac/modules.php?name=News&file=article&sid=409
DragonRising Publishing are currently holding an excellent competition for everyone who wishes to submit a review of any of their products. For more details visit:
http://DragonRising.com/news/submit_review.htm
**News: EMO At 'Healers In London'
Kim Bradley will be presenting EMO at the Healers In London next month at Quantum House. Here is a message from the event organisers:
"Join us for 'Healers in London', a special events group dedicated to deepening and sharing education on all things healing and nurturing to the body and spirit. We run a monthly event to support healers, therapists and well-being professionals with their holistic businesses and practices. We also host regular events for everybody with an interest in the healing arts, to share our knowledge, techniques and inspiration.
"Come along to Quantum House, Euston, on Thursday October 22nd at 7pm to see the talented Kim Bradley demonstrate the benefits of one of the most exciting new energy medicines, EMO. This energy psychology technique facilitates powerful healing and development on all levels of your life, body and being, is well researched, and has been described as 'energy nutrition.'
"As one client, Steve Bishop said, "EMO is an amazing experience of just how good you can feel, how much more powerful you can be and how much more there is waiting- just for you."
"Healers In London takes place at Quantum House, 
66 Churchway, 
Euston,
 London, NW11LT (3 minutes to Euston Station). EMO Intro Cost: £4"
For more details please join the Healers In London FaceBook group:
http://FaceBook.com/group.php?gid=127565942827
**News: Meditation Soundscapes – The New Relaxation Album by GoE Director Ananga Sivyer
Ananga Sivyer is a highly respected GoE Director and the author of The Art & Science Of Emotional Freedom, as well as the creator of some of the worlds best guided meditation & relaxation music. Best known for her work with Silvia Hartmann on guided meditations such as Soften & Flow and the HypnoDreams Trilogy.
Ananga's latest work is the beautiful Meditation Soundscapes, an instrumental album of astounding beauty, in which Ananga shows her talent with instruments from around the globe.
For more information and to order your quality mp3 audio download of Meditation Soundscapes please visit:
http://DragonRising.com/store/meditation_soundscapes/
To listen to previews of each track from Meditation Soundscapes for absolutely free please visit:
http://DragonRising.com/downloads/meditation_soundscapes_preview.htm
I hope you have enjoyed the September 2009 edition of The GoE Newsletter. A big thank you to everyone who has submitted article and news this month. If you would like to submit an article, news or case study for next months newsletter please send them in.
Best wishes,
Josh Alliston
Communications Officer
Added
Sep 21, 2009
|
6,194 Reads
<![CDATA[SN-INDEX-CLOSE]]>
Do you love ENERGY? Do you love working with energy, playing with energy, talking about energy and discovering more about Modern Energy?
The GoE is the place to be for Modern energists.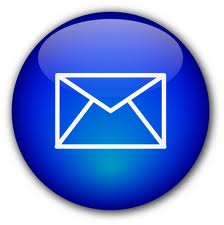 Find out what's on where, who's doing what in energy tapping & Modern Energy. Get special offers & the latest information on special events, workshops and certification courses.