<![CDATA[SN-INDEX-OPEN]]>
The March 2009 GoE Newsletter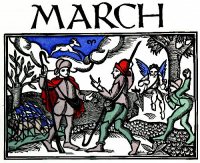 Welcome to the March 2009 edition of GoE newsletter!

In this issue:

**News: The Full Schedule for the 2009 EMO Conference has now been Announced!
**Article: Why, Oh Why? By Margarita Foley
**News: EFT and EMO in Egypt 2009 by Sandra Hillawi
**Article: EFT, the Unusual Disease Question And Three Lines of Enquiry by Silvia Hartmann
Added
Mar 23, 2009
|
7,653 Reads
**News: The Full Schedule for the 2009 EMO Conference has now been Announced!
The full schedule has finally been released. The seventh annual EMO conference is promising to be the best one yet. The many reasons you should attend include workshops from world renowned trainers such as Sandra Hillawi, Ed Grimshaw, Kim Bradley, Louise Bliss, Margarita Foley and Detlev Tesch, as well as EMO creators and GoE Directors Nicola Quinn and Silvia Hartmann.
However, the conference is not all work! It also includes the Saturday Night Energy Party. EMO Energy Dancing is an absolute celebration of being alive - bringing together mind, body and spirit in a dance of release, relief and then the breakthrough into the joy of energy.
It is little wonder that once again, the amazed staff of the Europa hotel couldn't stay away and said, "We've NEVER seen anyone dance like THAT before!"
Of course not!
There's dancing - and then there's ENERGY DANCING!
This year, we have a whole range of brand new energy dancing tracks, some especially written by Silvia Hartmann and Nicola Quinn for the conference party - and in the wonderful atmosphere of love and support that is the hallmark of the annual EMO conference, we can guarantee that you'll have more fun than you thought you could!
The early bookers 10% discount is valid until the end of the month, so book your tickets today. To find out more and to read the full schedule, just click on the link:
http://DragonRising.com/store/emotrance2009/
**Article: Why, Oh Why? By Margarita Foley
In this intriguing article, Margarita Foley looks into the different ways we can mentally release energy blocks and overcome small crisis's in public places, without drawing attention to oneself by tapping. Margarita's preferred method is visualisation. By visualising the different tapping points she is able to resolve the problem at hand.
To find out Margarita's full technique, just click on the link:
https://goe.ac/modules.php?name=News&file=article&sid=385
**News: EFT and EMO in Egypt 2009 by Sandra Hillawi
Sandra Hillawi is well known for her commitment to teaching the world Meridian Energy Therapies and this year is no different! In this report Sandra tells us of her latest trip which took her all the way to Egypt, training eager new practitioners in various therapies. This article of Sandra's is a bit special as it also has a great little video to watch. To view just click on the link below:
https://goe.ac/modules.php?name=News&file=article&sid=383
The rest of Sandra's world tour this year includes Bonn in Germany and North Carolina in the USA, plus many other destinations. For all GoE events including Sandra's visit:
**Article: EFT, the Unusual Disease Question And Three Lines of Enquiry by Silvia Hartmann
Silvia Hartmann writes:
Have you heard this one?

"I (or someone I know) suffers from (insert ANY disease known to mankind). I'm thinking of using EFT - BUT do you know of anyone else who has successfully overcome/healed (disease X) and HOW did they do it?"

Sometimes, you can refer the person to an existing case history, which may or may not be relevant to this case in hand; sometimes you quote Gary Graig and shrug your shoulders and say, "Well just start tapping, Gary says to try it on EVERYTHING ..."
To read Dr Hartmann's full article please visit:
https://goe.ac/modules.php?name=News&file=article&sid=384

That's it for March, thank you to everyone who has sent in articles for this months newsletter, keep them coming in. Without you there is no news!
Best wishes,
Josh Alliston
Added
Mar 23, 2009
|
7,653 Reads
<![CDATA[SN-INDEX-CLOSE]]>
Do you love ENERGY? Do you love working with energy, playing with energy, talking about energy and discovering more about Modern Energy?
The GoE is the place to be for Modern energists.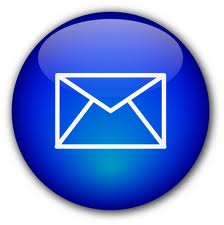 Find out what's on where, who's doing what in energy tapping & Modern Energy. Get special offers & the latest information on special events, workshops and certification courses.