<![CDATA[SN-INDEX-OPEN]]>
🥇 Congratulations To Burcu BayKeser, The GoE's Top Trainer For May 2021!
Congratulations and thanks to Burcu BayKeser for being the GoE's top trainer!
Burcu joined the GoE in 2020 and has now trained 154 people.
For more information or to contact Burcu see:
This month Burcu trained:
Emine Akçabey
Hülya Aksoy
Rukiye Arısoy
Tuğba Yeşim Aydın
Canan Çelik
Perihan Çetiner
Merve Deniz
Meryem Doğan
Hayriye Duman
Saliha Evrin Türkmen
Fulya Derya Günaçtı
Susin İşlek
Yasemin İzcikılıç
Tuğba Karataş
Neşe Kaşıkçı Develi
Müjde Kaya
Hacer Kocabıyık
Semanur Nişancı
Ayşegül Özbal
Halise Özfırat
Zeynep Özkarslı
Melek Tekin
Nagehan Temel
Ümmü Halime Yaman
Rabia Yılmaz
Sema Yılmaz
Nur Banu Yüksel Kırık
---
🥈 2nd Place: Dilek Kirikkanat
Congratulations to Dilek Kirikkanat for coming second!
Dilek joined the GoE in 2016 and has now trained 172 people.
For more information or to contact Dilek see:
This month Dilek trained:
Nursel Anıl
Zekiye Aydin
Selma Bozkurt Ates
Filiz Cagatay
Destina Cengiz
Nese Ertekin
Aysu Aksu Gunay
Ozge Guner
Fatma Nur Kaan Yazici
Naciye Karaaslan
Burcu Sule Kilicer
Cansu Oner
Burcu Ontemel
Nihal Erdem Ozat
Ebru Ozelci Bahadir
Melek Sultan Ozturk
Hulya Sahin
Leman Saylik
Ayse Sevinc
Meryem Sirlan
Sevdanur Tellioglu
Ayse Nurten Timucin
Didem Unal
---
🥉 3rd Place: Gulay Gecu
Congratulations to Gulay Gecu for coming third!
Gulay joined the GoE in 2017 and has now trained 390 people.
For more information or to contact Gulay see:
This month Gulay trained:
Ayşenur Ahıshalıoğlu
Özlem Altınöz
Sümeyye Çiftçi
Zeynep Çıtır
Muhammed Fatih Ertaş
Burcu Gecü
Tuba Gerasimidis
Yazgül Güneş
Zeynep Kaçar
Esra Pelitoğlu
Saadet Taşkoparan
Ümit Tercan
Serif Tutuncu
Tuğçe Yenimol
---
🙏 Thanks Also To...
<![CDATA[SN-INDEX-CLOSE]]>
Do you love ENERGY? Do you love working with energy, playing with energy, talking about energy and discovering more about Modern Energy?
The GoE is the place to be for Modern energists.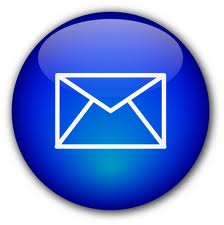 Find out what's on where, who's doing what in energy tapping & Modern Energy. Get special offers & the latest information on special events, workshops and certification courses.