<![CDATA[SN-INDEX-OPEN]]>
🥇 Congratulations To Katerina Kalchenko, The GoE's Top Trainer For April 2023!
Congratulations and thanks to Katerina Kalchenko for being the GoE's top trainer!
Katerina joined the GoE in 2014 and has now trained 360 people.
For more information or to contact Katerina see:
This month Katerina trained:
Natalie Andronova
Dinara Bakhtizina
Inna Bubyr
Olena Gaidai
Olena Kobuk
Olena Kozarenko
Olga Krasnobaieva
Galyna Kuzmenko
Lyubov Kuzmenko
Oksana Kuznietsova
Natalie Malikova
Iryna Malykova
Viktoriia Nikolenko
Mariia Palyvoda
Iryna Ravchak
Viktoriia Repenko
Olga Sineva
Galina Surkova
Nadiia Terzi
Katerina's Next Events:
---
🥈 2nd Place: Karen Aquinas
Congratulations to Karen Aquinas for coming second!
Karen joined the GoE in 2013 and has now trained 70 people.
For more information or to contact Karen see:
This month Karen trained:
Kathy Aha
Allysun Suzanne Anderson
Joanne Atwood
Sarah Barnts
Joni Brewer
Jamey Burho
Claudia Castro
Celia Cavalli
Annie Greenberg
Brooke Hadfield
Danielle Isaac
Keri Jenkins
Jen Jones Donatelli
Jen Pywell
Penny Rand
Amanda Ryan
---
🥉 3rd Place: Ozlem Yaltı Kolcu
Congratulations to Ozlem Yaltı Kolcu for coming third!
Ozlem joined the GoE in 2016 and has now trained 216 people.
For more information or to contact Ozlem see:
This month Ozlem trained:
Fatma Merve Acar
Sevim Emirsoy
Özden Erdoğan
Selin İmren
Guler Kalkan
Bahar Yavuz
---
🙏 Thanks Also To...
<![CDATA[SN-INDEX-CLOSE]]>
Do you love ENERGY? Do you love working with energy, playing with energy, talking about energy and discovering more about Modern Energy?
The GoE is the place to be for Modern energists.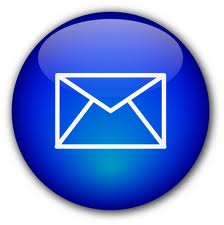 Find out what's on where, who's doing what in energy tapping & Modern Energy. Get special offers & the latest information on special events, workshops and certification courses.