<![CDATA[SN-INDEX-OPEN]]>
Why Magical Friday 08.08.08 Could Make A Big Difference To Everyone!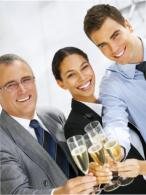 With 'credit crunch' and 'recession' by far the most talked about topics on TV and in our newspapers, people can be forgiven for spiralling into a somewhat negative and destructive state of doom and gloom. Yes, of course the country and indeed the whole world face problems and challenges, many of which are new to us. However, is it really all that bad; or shouldn't we try a little positive thinking and reflect on successes and the positives rather than dwell on the bad?
Added
Aug 5, 2008
|
7,817 Reads
In doing so we could very well surprise ourselves how powerful positive thinking is and how it can play an important part in reversing the current mood of negativity. This Friday, the 8th day in the 8th month in the 8th year presents us with a rare and unique opportunity to do just that.
The number 8 is most auspicious for success whether it is in relationships, family, health or in business. Therefore this 'triple 8 for prosperity' day which comes only once in a hundred years is very special indeed. So unique in fact that celebrated and highly respected positive energy specialist Dr Silvia Hartmann has named the day The World SUCCESS Day, the first day for the whole world to celebrate success and prosperity.
Dr Hartmann, who is also chair-person of The Association of Meridian Therapies (www.TheAMT.com) explains, "I thought, right, let's do something. Let's catch on to that auspicious breeze that's existing there AND TURN OUR FORTUNES AROUND, set our fortunes in the opposite direction where this endless negativity is leading the way to doom, gloom, meltdown and disaster, namely towards success, enjoyment, personal triumph over adversity, and having a damn good time whilst you're at it!"
The date itself is a completely clear date in everyone's calendar. There are no religious festivals or other holds on this date in the diary so everyone can join in. It is a totally fresh date for people everywhere wishing to live well and experience the good things in life joy, reward and personal triumph.
You can join in The World SUCCESS Day wherever you are and it doesn't matter if you celebrate on your own, with friends or family, or at work with your business colleagues – the key to everything is positive energy and positive focus to bring about a bright future.
Dr Hartman outlines how to get involved on the day and what to do.
At any time on Friday, 08.08.08 take a few moments. Get yourself some champagne or some sparkling water and a nice glass. Fill the glass and get ready for a simple 3 step process which starts with:
Celebrating Past Successes
Take a moment to reflect on all the success you have had in your life,
all the things you are good at, really focus on your strengths, on your good points.

Congratulate yourself for having made it this far and when you have a real sense
of what it has taken for you to come here and be who you are today, toast yourself
and your achievements.

Take a drink.
Celebrating The Gifts Of The Present
Now, take a moment to think about your present reality -
all the good things you already have in your life, successful things,
relationships, achievements, favourite objects or other blessings
such as health and a good brain, for example. Breathe deeply as you do that
and allow yourself to be surprised by the sheer quantity of your blessings
in the now. Enjoy this - and take a drink.
Creating Success For The Future
Now take a moment to reflect on your future goals, those things you want in life,
the successes still to come and really allow yourself to focus strongly on what
you want to achieve.

When you have a really charged feeling about your future success, and you are
clear about what you want in your life, raise your glass up high and say,

"A toast to my success!"

And now, empty the glass completely.

That's it!
It is a well know fact that positive thinking can be an extremely powerful and effective tool in our business and personal lives. For many people this small but important exercise on Friday will be the first time to discover for themselves that change really is possible when we think positively. The more people there are joining in the celebrations on Friday the more positivity will be spread around for ourselves and for each other, and make our world a nicer place to live. Just try it and see!
For further information on The World SUCCESS Day visit www.starfields.org/080808
Dr Silvia Hartmann is available for interviews and features. Contact Rachel Hunt from The GoE on 01323 700 800
Further information about Silvia Hartmann:
Added
Aug 5, 2008
|
7,817 Reads
<![CDATA[SN-INDEX-CLOSE]]>
Do you love ENERGY? Do you love working with energy, playing with energy, talking about energy and discovering more about Modern Energy?
The GoE is the place to be for Modern energists.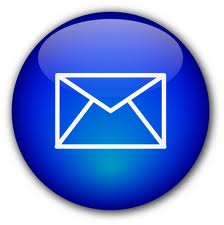 Find out what's on where, who's doing what in energy tapping & Modern Energy. Get special offers & the latest information on special events, workshops and certification courses.