<![CDATA[SN-INDEX-OPEN]]>
The 2012 GoE Christmas Competition!
It is once again that most wonderful time of the year!
The GoE has had a fantastic 2012, made more so by our dedicated, hardworking and enthusiastic Practitioners and Trainers who spend their days spreading the word of Energy and making people's lives so much happier.
To celebrate the year we have had, and to look ahead to 2013, we are pleased to launch our annual Christmas competition, with loads of fantastic, Energy filled prizes up for grabs.
To enter, just answer the following question:
What is the best thing about being an Energist?
Added
Dec 17, 2012
|
5,505 Reads
Submit you answer via the contact form, on Google+, on Facebook or by leaving a comment below, and see below for our brilliant prizes!
Grand Prize -
1 x The Ultimate Energy EFT Bundle! Including:
The EFT Master Practitioner DVD set
The EFT Master Practitioner Manual
Energy EFT – Book & DVD by Silvia Hartmann
An Energy EFT SUE Scale Bracelet
An Energy EFT Sue Scale Bookmark
Runner Up Prizes -
Terms & Conditions
Closing date to enter is 24th December at midnight (GMT) and only one entry per person will be accepted. We'll put all names entered in a hat, and then pull out a name at random for each prize. We aim to send winning notifications out on the 25th December by email or Facebook message. Some prizes require delivery and we'll contact you if we need your postal address. Please respond to prize notifications within 2 weeks or we may offer your prize to someone else. If you enter via the contact form you will be subscribed to The GoE's monthly enewsletter The Energist - you can unsubscribe at any time. We will not use your contact details for anything else and will not sell or give away to any third parties. All prizes awarded are final and may not be swapped for money or alternative prizes. We'll publicly announce winners shortly after the 25th December via our website & facebook page. By entering, you give us the right to publish how you answered the question "What is the best thing about being an Energist?". We promise not to list your name in full, unless you give permission, but may abbreviate it such as "Alex, United Kingdom".
Added
Dec 17, 2012
|
5,505 Reads
<![CDATA[SN-INDEX-CLOSE]]>
Do you love ENERGY? Do you love working with energy, playing with energy, talking about energy and discovering more about Modern Energy?
The GoE is the place to be for Modern energists.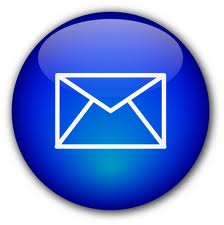 Find out what's on where, who's doing what in energy tapping & Modern Energy. Get special offers & the latest information on special events, workshops and certification courses.