<![CDATA[SN-INDEX-OPEN]]>
Energy EFT Master Practitioner
The GoE's Energy EFT Master Practitioner course, created by Silvia Hartmann, takes the developments from the last two decades of EFT worldwide and brings them together so that the student can experience a clear, logical, direct and powerful way to resolve problems with Energy EFT Emotional Freedom Techniques.
The successful student will hold the GoE Energy EFT Master Practitioner Certification and can choose to become either a Standard Member or Professional Member of The Guild of Energists. Professional Members will be included in the public register to this effect.
GoE Energy EFT Master Practitioner Certification EEFT MP
Live Training - 12 Units

Created by Silvia Hartmann
Since classic EFT Emotional Freedom Techniques was first introduced, much has been learned about the cause-and-effect relationships between energy, emotions and how people think, feel and do. Indeed, it was the practice of classic EFT itself which led the way to many new discoveries about the basic principles of "how people work."
Bringing together these discoveries with the practical experience of Energy EFT in the field, the new GoE Energy EFT Master Practitioner course is the first major update on the theory and practice of classic EFT Emotional Freedom Techniques since 1999.
Based on the GoE Energy EFT Certification Trainings Programs and containing additional exercises for the Distance Learning Student, this course contains the most up to date and comprehensive methods, techniques and structures for mastery in Energy EFT.
Energy EFT Master Practitioner Course
Consisting of 12 Units
Levels 1, 2 & 3
covering 45 core skills
of the modern master practitioner of Energy EFT.
Level 1: Discovering Energy EFT
1 - Discovering Energy EFT
2 - Reversing Energy Body Stress
3 - The Energy EFT Story
4 - The Professional Energy EFT Practitioner
Level 2: Intermediate Energy EFT
5 - Extremely Focused Treatments
6 - Working With Aspects
7 - Emotions & Energy
8 - Events
Level 3: Advanced Energy EFT
9 - Mind Changes
10 - Energetic Relationships
11 - Autogenic Reality
12 - The Energy EFT Master Practitioner
View Complete Table Of Contents
Course Requirements
Gain Qualification In Course: GoE Modern Energy Tapping Foundation or GoE Energy EFT Foundation
Distance learning students must be able to read and write English to a reasonable standard. Live trainings are currently available in English, Turkish, German, Spanish and Portugues languages.
Students must have a sincere interest in becoming a professional Energy EFT Master Practitioner
"The course was structured very well, with each Unit building upon previous material, and the assignments building upon each other. The material was always interesting.  My previous experience with demonstration of distance learning of this type has been to take multiple choice quizzes. The combined approach of written theory, experiential exercises, and tutorial feedback far exceeded not only any other distance learning I've done, but also any of the residency and workshop courses I've taken."
Ryan DeMares Ph.D., CHt.Hypnotherapist and EFT Master Practitioner
Cortez, Colorado, USA
"The Energy EFT Master Practitioner course opens up the limitless uses of EFT. From proxy tapping to tapping on a future event which is causing an emotional disturbance. It is truly fascinating work and a huge addition to my healing practice.

This is a wonderfully put together course and excellently tutored by Silvia Hartman. There is plenty of opportunity to both self heal and facilitate another's healing whilst completing the course.
Best course I have ever done .. truly life changing."
Dolores Andrew-Gavin, Master Practitioner of Energy EFT, Ireland
The GoE Energy EFT Master Practitioner Course Is Recommended For:
Existing classicly trained EFT practitioners wishing to update to the latest developments, techniques and methods in the field;
Individuals who wish to become Professional Energy EFT Master Practitioners;
Professional healers and therapists wishing to add modern Energy EFT to their tool box of techniques;
Those who love energy tapping, are excited about its practice and potential and wish to take it to the next level.
Featuring many paradigm shifting approaches, techniques and brand new methodology, the NEW GoE Energy EFT Master Practitioner is information rich, exciting and engaging, bringing the promise and spirit of energy tapping to life in whole new way.
This course also includes many opportunities for the student to work with their own energy reversals using new techniques, new protocols and new exercises. Energy EFT Master Practitioners walk their talk!
Created by Silvia Hartmann, Author of Modern Energy Tapping, Energy EFT, Positive EFT, Adventures in EFT, Easy EFT, Advanced Patterns of EFT, the original GoE Meridian & Energy Therapies Practitioner Certification Trainings, EMO and Events Psychology for live trainings and distance learning students.
Meet The Energy EFT Master Practitioners...
Current student comments:
- "I love the Energy EFT Heart and Soul Protocol! I definitely feel much lighter afterwards. Also I find that my sinus clears each time I do it!!"
"Thank you for your wonderful responses. Other home study courses I have done have not been so instructive in the comments."
- "I think the SUE scale is great and a huge improvement on the SUD scale."- "Looking at the indicators listed, I can see that neither GL nor K have ever actually been outside the -5 to +6 range during sessions, now that I see the entire spectrum from this new perspective."
-  "I found the whole of this unit extremely inspiring. It has filled in blanks for me and the whole Energy EFT experience flows so much better for me now. Thank you!!"
- "The more I tap the more I learn to appreciate the benefits for both me and for me to pass onto clients to enhance their sessions."
- "After we tapped for the EFTeam, she said that she no longer felt alone in her healing path, that she truly felt that she had now someone she knew was on her side. I feel grateful."
- "I actually used the first exercise on four people, and because of my new awareness, I was able to detected quiet subtle changes in them, that perhaps I wouldn't have in the past."
- "I like the Heart Healing position and the breathing, for me it feels like an integration of Quantum-Touch and classic EFT. In my opinion, the breathing certainly has a positive effect."
- "I found the Heart Healing Position to be especially powerful. When I would start a round in this position many times the original issue that I had created a set up for did not seem to be as big an issue after the three breaths. I have experienced a similar response in the past were the traditional setup phrase created a similar effect, but the HHP was far more consistent."
- "I tapped on "I know this material already, been doing it for 10 years." Right away, I realized that I didn't know the material. I realized that there really was a lot of material in this chapter that was new to me. I was even able to laugh at myself for thinking I knew it all."
- "I went up a ladder yesterday into the attic (where there are spiders) no problem to get Halloween decorations down. I have never been up to my attic in my life! My 7 year old was so proud of me. My fear of heights and my fear of spiders have both been dealt with in the last few weeks. Thanks for the assignments to allow me release my blockages!"
- "This course continues to amaze me at the results we can get from not tapping on just an opening statement but rather that we can tune in to an emotional charge in our energy body by feelings, sensations and they bring us to a genesis point we may have missed."
Thank you so much again, this course a wonderful journey to be on and I am so glad I am on it!
"

The whole healing process using Energy EFT has suddenly become much simpler and perfectly obvious!"

I am convinced now I do not need the Psychological Reversal anymore.
- "We then tapped as the EFTeam, and were laughing together about that---I included language saying that he wasn't alone in this, that we were the EFTeam together handling this, letting energy flow and grow bigger and brighter. He felt a nice sense of freedom and energy."
- "Aspects model is so much more common sense that parts and much easier to understand especially when you introduce the time line as you say it becomes blatantly clear where the interventions are needed."
- "It was sobering to read the energy body stress table, and I surely can see it helping me in my practice as I become more familiar with it, and can be of maximum help to my clients as my awareness continues to grow. Most definitely it will be of great help to myself, a good barometer to keep on taking better care of my body, mind, and spirit."
- "The Healing Event was like a light bulb switching on for me."
- "The SUE scale is definitely one that I will be using as I think it encompasses everything I have been doing so far in my practice ie starting with the problem on the negative side of the scale and then increasing the energy flow by focussing on what the client does want to take them out of that Zero space of nothing."

- "Every time that I have used the Heart & Soul Protocol, something extremely "Deep" and Beautiful has happened within me, I even feel tingling sensations, especially around my "Third Eye" and just a great deal of "Peace" and an ocean of calmness takes over my being after a take those last 3 deep breaths, I am honestly in awe. Very grateful indeed."
- "EFT time tapping is amazing useful. It brings a lot of understanding and makes the complicated problems more easy to understand and solve."

- "I like the SUE scale very much, it seems very logical to me. I see here a parallel with NLP (the replacement of limiting beliefs by empowering beliefs). I got the impression that the positive part of the SUE scale gives a more profound positive feeling."
- "I have found that where ever I am, who ever I am listening to, whether on TV or radio, or even people who contact me on the internet, I am now looking for clues to emotional contexts, areas of the body where energy may be stuck, rather than just listening to words. The whole healing process using Energy EFT has suddenly become much simpler and perfectly obvious! "
- "As I'm progressing through the material, I keep rereading Units, and every time I read it again, I understand it all on a deeper level."
- "I know I say Wow every time I send back an assignment but I am not going to apologise for saying Wow this time, I just loved this one. It had everything I believe in, but forced me to look deeper ... "
- "I finally got it that your program takes energy tapping to a totally new level.  It was wonderful working with clients these past few weeks and asking the question that offered

possibility

--their shift  from neutral to positive energy.  And shifting myself, of course."
- "I feel really confident about practicing Energy EFT as a practitioner."
- "This course has made me rekindle my original excitement and enthusiasm about energy tapping - actually it's better now than it has ever been. Thank you so much!"
- "I feel sharper, clearer, much more confident than I ever was before. And my clients are beaming, literally, they are like fountains of light at the end of the session. Awesome!"
- "I particularly enjoyed the "my healing hands" exercise. I am a Reiki master, so I always "switch on" my hands before sessions with my clients, and I loved the way this does the same thing. I enjoy the simplicity and elegance of this experience, and the fact that it can be done by anyone. (well, anyone who does Energy EFT!). "
- "I'm really enjoying the course. I thought it would be easy to just breeze through, but its more challenging then I expected. You are making us experience EFT on a very deep level and I'm really appreciative about that. I feel that you are giving us a very thorough grounding on the entire topic."
"What has been helpful is to have the variety of techniques to address the problem from different angles and take whatever information is available from the client and address it with a "best fit" technique. Body Protocol Technique is great and very easy for clients to learn!"
- "I am enjoying Energy EFT far more than I ever expected and finding it is getting more fascinating all the time!"
- "These units flow so well when you read them and each one contains just about the right amount of information so the info is getting assimilated quickly and will probably stay there as well."
The experience with Mindful EFT was wonderful; it is the first time for me to feel this way and some practice shall improve my feelings during tapping.
- "Working with Energy EFT in this new way has sharpened my awareness, lessened my stress levels and made me feel more balanced and grounded."
- "What a beautiful journey was that, full of learning."
- "I feel an increase in a child-like sense of delight/happiness. It feels light and joyful."
Energy EFT Master Practitioner Course EEFT MP
Live Training -  12 Units
Leading To Certification As An GoE Energy EFT Master Practitioner
& Professional Membership of The GoE
Go To Distance Learning Course Enrolment

Course Details
Qualification
GoE Energy EFT Master Practitioner
On completion, your GoE trainer will offer you either... 

1 Years GoE Professional Membership or
1 Years GoE Standard Membership

To find out the list of benefits of each level of membership see:

If you are already an GoE Member then your membership will be extended for:

Professional Member or Standard Member: 1 Year
Trainer: 3 months

Course Requirements

Complete the following course:

Read the following book:

Course Author
Silvia Hartmann
Number of Course Units
12
Course Units

Level 1: Discovering EFT

1 - Discovering EFT
2 - Reversing Energy Body Stress
3 - The EFT Story
4 - The Professional EFT Practitioner

Level 2: Intermediate EFT

5 - Extremely Focused Treatments
6 - Working With Aspects
7 - Emotions & Energy
8 - Events

Level 3: Advanced EFT

9 - Mind Changes
10 - Energetic Relationships
11 - Autogenic Reality
12 - The EFT Master Practitioner
Course Available via:

This qualification may be taught by:

Live Training -
Distance Learning via Email - (Tutor is Lorna Firth)
Distance Learning via Skype - (Many GoE Trainers now offer this course via Skype)

You may choose the route that is the most convenient to you. The qualification and certificate is the same.

Who Can Teach This Course
Licensed GoE Trainers who have completed this course to the required standard
Details About The Live Training
Number of Days
Most trainers teach this course over three days. Trainers might also teach the prerequisite Energy EFT Foundation Training before the Energy EFT Master Practitioner so that people may gain certification in four days.
Training Materials

When you start the course, your trainer will provide you with the comprehensive Energy EFT Master Practitioner manual. It comes in two editions:

Practitioner Edition - 253 pages, A4

Trainer Edition - 305 pages, A4

The Trainer Edition is the same as the Practitioner Edition but contains notes and training schedules by Silvia Hartmann for teaching the material

Note: Once you've completed your Energy EFT Master Practitioner certification you become entitled to purchase the 12 x DVD set of Silvia Hartmann presenting the course for just £59.99 plus postage (instead of £199.00 - interest only package). You'll also be able to download the eight hours of videos suitable for watching on computers, smart phones and tablets. If you'd like to purchase a set Contact The GoE.

Details About Distance Learning via Email

Course Tutor
Distance Learning Course Requirements

In addition to the prerequisites for the live training (see above) you'll also need:

To be able to read and write the English language to a good standard

To have access to practice partners for completing the assignments. Some students prefer practising with friends and family, whilst others like to request a practice partner from The GoE Member Group

Course Financing

To keep the cost of the distance learning course down for the majority of students, we ask everyone to arrange their own finances before enrolling.

Course Progression

Study one unit at a time. Each unit has on average four short assignment upon which the student supplies a written report in their own words, telling of their own experiences with the assignments. The tutor will respond and pass the student if they are satisfied that the core skills from the Unit have been demonstrated. When the unit is passed, the student moves on to the next unit until all 12 have been completed and the successful student is issued with their EFT Master Practitioner Certification.

How To Contact Your Tutor

Email

Expected Completion Time

6 to 10 months

Maximum Completion Time

12 months

What Happens if You Don't Complete the Course Within 12 Months

We know that sometimes life gets in the way of students completing their courses. If you're really close to completion and making good progress then your tutor will most likely allow you to continue. However if you've been out of contact for a number of weeks and still got a long way to go then your options are:

You may continue the course by self-study. We'll email you all the course units that you haven't yet received for you to continue learning on your own without your tutor. Note: you won't receive the certificate, be allowed to rejoin the tutored distance learning course or be eligible for professional memberships of The GoE, or

You may purchase an additional six months tutor support for an extra £75.00. This also includes an extra six months worth of GoE Standard Membership, so you'll still have access to member downloads, member only groups and receive The Energist Magazine

For further information please contact the GoE office.
Training Materials

Training Manual

Each of the twelve units is downloaded in Adobe PDF format
The content is the same as the printed manual, but contains extra exercises and notes written by Silvia Hartmann for distance learning students
At the end of each course unit is an end-of-unit test to be submitted to the course tutor for marking
On completion of the course, you may request The GoE ship you the printed live training manual at no additional cost

Pre-Requisite Reading Materials Come Included With The Distance Learning Course

Positive EFT by Silvia Hartmann (eBook - PDF, MOBI, ePub)
Energy EFT by Silvia Hartmann (eBook - PDF, MOBI, ePub)

Videos

12 x Silvia Hartmann Energy EFT Master Practitioner DVDs – over 8 hours of content
You'll also be able to download these DVDs as approx 3.9GB of video files suitable for watching on computers, smart phones, tablets, etc

Enrolment Link / Current Price
Information for Energy EFT Master Practitioner Trainers
If you are an Energy EFT Master Practitioner trainer please login.
Have we answered your question? If not, please contact the GoE.
Energy EFT Master Practitioner Live Training Dates
Energy EFT Master Practitioner Trainers
This is a list of energists qualified to teach the Energy EFT Master Practitioner course, many of whom may be able to offer you a one-to-one training session. Please click through to the contact details on their profile:
| | |
| --- | --- |
| | Aynur Apaydin (Istanbul, Turkey) |
| | Alan Balfour (West Yorkshire, England) |
| | Jacqueline Besseling (Netherlands) |
| | Estefanía Carretero Mancheño (Tenerife, Spain) |
| | Berna Cetintas (Turkey) |
| | Ber Collins (County Clare, Ireland) |
| | Sühendan Coşan (Istanbul, Turkey) |
| | Tanya Davies (Wa, Australia) |
| | Janet Deane (County Donegal, Ireland) |
| | Peter Donn (Hertfordshire, England) |
| | Brenda Dutertre (Saskatchewan, Canada) |
| | Rania El Tahtawy (Cairo, Egypt) |
| | Berat Yeliz Eren (Istanbul, Turkey) |
| | Saliha Eroglu (Istanbul, Turkey) |
| | Gulay Gecu (Oxfordshire, England) |
| | Sümeyra Gorgun (Istanbul, Turkey) |
| | RobertaAnn Greene (New Jersey, United States) |
| | Sandra Hillawi (Cairo, Egypt) |
| | Michaela Hope (Hampshire, England) |
| | Denise Jacques (County Durham, England) |
| | Jamila Jamie (Maryland, United States) |
| | Katerina Kalchenko (Turkey) |
| | Alex Kent |
| | Aisling Killoran (Dublin, Ireland) |
| | Şebnem Koral Eruç (Bursa, Turkey) |
| | Rana Korkunç (Istanbul, Turkey) |
| | Agnes Lau (Singapore) |
| | Isaac Lim (Selangor, Malaysia) |
| | Maria LiPuma (Oregon, United States) |
| | Irene Loudon (Glasgow, Scotland) |
| | Teresa Lynch (New Jersey, United States) |
| | Dieter Maas (Germany) |
| | Siadbh Mc Givern (West Cork, Ireland) |
| | Adrienne McAllister (Antrim, Northern Ireland) |
| | Tracy Morrow (Berkshire, England) |
| | Hilâl Küçük Özdamar (İstanbul, Turkey) |
| | Nimet Özkan (Istanbul, Turkey) |
| | Alexandra Paulino (Lisboa, Portugal) |
| | Emily Pearson (Northamptonshire, England) |
| | Rosette Poletti (Yverdon-Les-Bains, Switzerland) |
| | Lauren Rosenberg (London, England) |
| | Heidi Saputelli (Switzerland) |
| | İpek Şekerdil (Izmir, Turkey) |
| | Eliezer Spetter (Israel) |
| | Diana Sturm (Alabama, United States) |
| | Sam Thorpe (East Sussex, England) |
| | Janine Turner (Kent, England) |
| | Jorge Vence (Hampshire, England) |
| | Ilka Wandel (Hessen, Germany) |
| | Barney Wee (Singapore) |
| | Deborah Wiggins-Hay (Herefordshire, England) |
| | Donna Wirth (Pennsylvania, United States) |
| | Reto Wyss (Berne, Switzerland) |
| | Ozlem Yaltı Kolcu (Mugla, Turkey) |
| | Kübra Yentekün (Istanbul, Turkey) |
| | Suzanne Zacharia (Kent, England) |
| | Daniela Ziehn (Germany) |
<![CDATA[SN-INDEX-CLOSE]]>
Do you love ENERGY? Do you love working with energy, playing with energy, talking about energy and discovering more about Modern Energy?
The GoE is the place to be for Modern energists.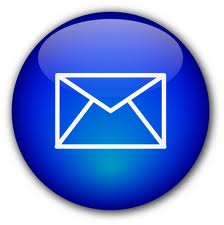 Find out what's on where, who's doing what in energy tapping & Modern Energy. Get special offers & the latest information on special events, workshops and certification courses.