<![CDATA[SN-INDEX-OPEN]]>
The Energy Symbols Masters

🆕 The Energy Symbols Masters Course, created and tutored by Silvia Hartmann. The powerful Modern Energy tool kit for every day!
Please visit Energy Symbols Collection - here
Welcome To The Energy Symbols!
Please visit Energy Symbols Collection - here
Course Details
Qualification
GoE Energy Symbols Master
On completion, your GoE trainer will offer you either... 

1 Years GoE Professional Membership or
1 Years GoE Standard Membership

To find out the list of benefits of each level of membership see:

If you are already an GoE Member then your membership will be extended for:

Professional Member or Standard Member: 1 Year
Trainer: 3 months

Course Requirements

Complete the following course in your own time (this is included in your GoE Energy Symbols Master course fee):

This online video course is six units, takes four hours to watch and covers all the basics of Modern Energy techniques and principles.

Course Author
Silvia Hartmann
Number of Course Units
16
Course Units

1: Welcome To The Energy Symbols!
2: Purity & Simplicity
3: Learning The 23 Energy Symbols
4: Creating Your 1st Energy Symbol Set
5: The Four Energy Symbol Patterns
6: Communicating With The Energy Mind
7: Receiving Gifts Of Energy
8: Sending Gifts Of Energy
9: The Energy Magic Machine
10: Energy Symbols In The World
11: Energy Symbol Sensions
12: 23 Brilliant Ideas
13: Beautiful Energy Stories
14: Creative Symbol Sets & Game Boards
15: Energy Symbol Constellations
16: Energy Symbols For Two & More 

Course Available via:

This qualification may be taught by:

Live Training - ❌
Distance Learning via Email (Silvia Hartmann is tutor) - ✅
Distance Learning via Skype - ❌

Who Can Teach This Course
Silvia Hartmann

Details About Distance Learning via Email

Course Tutor

Silvia Hartmann (by email)

Distance Learning Course Requirements

In addition to the prerequisites for the training (see above) you'll also need:

To be able to read and write the English language to a good standard


Course Financing

The price of the course in one lump sum is £497.00 GBP.

There is an instalment plan available of £97.00 GBP per month over SIX months. The total amount payable is: £582.00 GBP. Please ensure you are able to make all the payments. If you fail to make a payment then your access to the course, tutor, membership and certification stops.

Course Progression

Study one unit at a time. Each unit has on average four short assignment upon which the student supplies a written report in their own words, telling of their own experiences with the assignments. The tutor will respond and pass the student if they are satisfied that the core skills from the Unit have been demonstrated. When the unit is passed, the student moves on to the next unit until all 16 have been completed and the successful student is issued with their certificate.

How To Contact Your Tutor

Email

Expected Completion Time

3 months

Maximum Completion Time

12 months

What Happens if You Don't Complete the Course Within 12 Months

We know that sometimes life gets in the way of students completing their courses. If you're really close to completion and making good progress then your tutor will most likely allow you to continue. However if you've been out of contact for a number of weeks and still got a long way to go then your options are:

You may continue the course by self-study. We'll email you all the course units that you haven't yet received for you to continue learning on your own without your tutor. Note: you won't receive the certificate, be allowed to rejoin the tutored distance learning course or be eligible for professional memberships of The GoE, or

You may purchase an additional six months tutor support for an extra £75.00. This also includes an extra six months worth of GoE Standard Membership, so you'll still have access to member downloads, member only groups and the GoE Digital Library.

For further information please contact the GoE office.
Training Materials

GoE Modern Energy Foundation Course (Bonus Included At No Extra Cost):

Six Online Video Units (Over Four Hours Of Content)

GoE Energy Symbols Master:

Sixteen Online Video Units
Have we answered your question? If not, please contact the GoE.
<![CDATA[SN-INDEX-CLOSE]]>
Do you love ENERGY? Do you love working with energy, playing with energy, talking about energy and discovering more about Modern Energy?
The GoE is the place to be for Modern energists.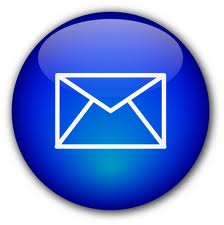 Find out what's on where, who's doing what in energy tapping & Modern Energy. Get special offers & the latest information on special events, workshops and certification courses.