<![CDATA[SN-INDEX-OPEN]]>
EMOTRANCE Master Practitioner with Sandra Hillawi
London

| 25 Apr 2014 - 27 Apr 2014
<![CDATA[SN-INDEX-DISALLOW]]>

This event has already taken place.
Browse upcoming events or contact organiser.
EMO Master Practitioner
Course details coming soon
London
24-25-26 April 2014
Following the planned launch of the 3 day AMT EMO Master Practitioner Qualification with the first major update to EMO since its launch in 2002, by Silvia Hartmann at the EMO Conference in April 2014, Sandra Hillawi 1st generation EMO Trainer will be offering this new exciting training.
All are welcome to join this course but the absolute pre-requisite reading for this course is "EMO" book by Silvia Hartmann so you know the basics and theory of EMO before you attend.
On successful completion you will be an EMO Master Practitioner and if you're an AMT Trainer (or become an AMT Trainer) then you'll be able to teach this qualification to others from 1st May 2014 onwards.
<![CDATA[SN-INDEX-CLOSE]]>
The EMO Masters Course is THE exciting and delicious journey into the Oceans of Energy, and delivers powerful, exceptional results.

Feel, experience and delight in beautiful exercises, take your energy skill and knowledge to a totally new level as you discover the creative new ideas and principles which have immediately become essential in modernf energy work.  

Course Details:

Number of Units: 12
Course Author: Silvia Hartmann
Course First Presented: April 2014 at London Gatwick UK by Silvia Hartmann
Before You Attend This Course: You must have read EMO by Silvia Hartmann and completed Modern Energy Foundation (free with membership)
Distance Learning Options: This course is often offered by our trainers via Skype or Zoom, please take a look at 'Live Events'.

 

Course Units:

Day 1

1 Meet The Energist
The Sixth Sense
The Emotion Spectrum
The Energy Body Health Chart
* Exercise: Find Something To Love
The Amazing Energy System
Touching The Energy Body
* Exercise: The Energist's Touch
The Couple Bubble
The Attention To Love Principle
* Exercise: Becoming Fascinated With An Other
* Exercise: Sensing For The Creative Template
Connections
Heart, Love & Energy
* Heart Power Exercise
Raising Energy
2 Modern Energy Healing
ENERGY Healing
The Laws Of Energy
The Even Flow
The Energized End State
The EMO Base Pattern
Preparation
Engaging With Your Partner - The EMO Dance
* Exercise: The Basic EMO Pattern 1
* Exercise: The Basic EMO Pattern 2
* Exercise: The Basic EMO Pattern 3
Oceans of Energy
3 Powerful Energy Healing
The Energist As A Healer
Working With Ereas
* Emotional Problem Exercise
* Physical Problem Exercise
* Energy Nutrition Exercise
You Are The Gift
4 Healing Energies
The Harmony Program
Trusting The Sixth Sense
* Colour Energy Exercise
* Crystal Energy Exercise
Unconditional Energy Healing
* Exercise: Colour Energy - Feeling The Love
The Shield Protocol
The Pursuit Of Happiness
* Exercise: Fair Trails

Day 2

5 The Events Matrix
Events & The Energy Body
More Than Trauma
Complete Events
* Find Something To Love
* Exercise: A New Journey
Events & Echoes
The Magic Of The Moment
* Exercise: Completing a Guiding Star
Moving Energy FAST
* Exercise: Completing A Trauma
Energy Work With Events
Events & The Sixth Sense
6 How To Love Yourself & Others
Events & Aspects
The Aspects Model
Energetic Relationships
* Exercise: Re-Connecting With An Aspect
* Exercise: Connecting To Someone Else's Aspect
* Exercise: Praising An Aspect
* Exercise: Empowering A Future Aspect
Love & Freedom
Unconditional Love
7 Energy Objects & Artefacts
Living In The Energy World
Artefacts & Energy Objects
* Exercise: Energy & Artefact
Home Harmony
* Exercise: House & Room
* Exercise: Stuck Artefacts
* Exercise: Lost Artefacts
* Exercise: Make A Little Love Generator
8 Energy Relationships
Meet The Entities
Energetic Relationships
Conceptual Relationships
* Exercise: The Rainbow Connection
Power & Love
* Exercise: Increasing Your Personal Power - Permanently
The Covenant

Day 3

9 Energy And The Body
Re-Unification
Energy & The Body
Energy Dancing
* Exercise: Energy Dancing
The X Factor
Body "Image"
BeauTy T
* Exercise: BeauTy T On The Hand
Flowing Words
* Exercise: BeauTy T
Celebrate
10 Art Solutions
Art & Energy
Art & Intention
Symbols & Movement
* Symbols Exercise
The Click
* Exercise: Colour Energy Click
* Exercise: Family System Click
* Exercise: Wild Cards
Practising Your Sixth Sense
Reading & Writing Energy
11 The HEROS
Meet The HEROS!
Heart Healing
* Exercise: Heart Of Gold
Thought Flow
* Exercise: Thought Flow For Goals
The Gift
* Exercise: The Gift For New Frontiers
Positive Energy Evocations
Magic Words For Prayer, Healing & Transformation
* Exercise: Magic Words
The Blessing
12 Love And Light
Elegant, Easy ... and FUN!
Love is LIGHT
Everything Works Better With EMO ...
* Exercise: Whatever, Re-Visited ...
* Exercise: Whatever, Re-Engineered ...
Super Goals
* Exercise: Super Goals
Group Energy Power
* Exercise: Evolving PowerFields
The Sikoria Method
Master Practitioner Of EMO: The Modern Energist

Note: course content is subject to change

 

"I confess to being attached to the old EMO training and so I began the new course with curiosity to see how it would unfold. To my surprise and delight it was so easy and so enjoyable, so natural and everyone loved the format, their experiences and learnings, did plenty of healing and evolution work." -Sandra Hillawi

 

"I do not remember ever having so many 'light bulb moments' in one training.The EMO Master Practioner Training gives us Energist's the full tool kit to go and use in any and all situations". -Tine Beckham

 

"The training was delivered from the heart and this you could feel with the ripples and explosions of energy in the group, at times this atmosphere was electric. I really enjoyed how the information unfolded and backed up with exercises to really feel and let the learning resonate within" -Marie Chappell
<![CDATA[SN-INDEX-OPEN]]>
<![CDATA[SN-INDEX-CLOSE]]>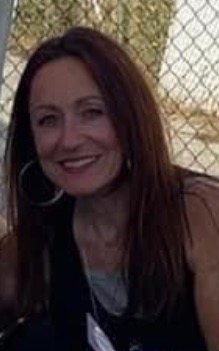 I wanted to thank you for the warm welcome into the GOE. I just completed the EMO course this morning with Sandra Hillawi and I am still bursting with energy and excitement for all that I learned and experienced with such a perfect group of students. I wanted to write this email while I was still on the high from class.
The EMO class was a transformational experience for me. I came into the class not really having any expectations, but I was truly blown away by the intensity of love and compassion that the class allowed me to feel and integrate into my body. Being an experienced Reiki Master Teacher I thought I knew so much about energy, but this class allowed me to truly experience energy in a way that I've never experienced before....fully, in, through and out of my body. It taught me the laws of energy which are simple and practical. What it gave me was an entirely new perspective on life itself. It showed me how to fully be present in my body and feel fully, perhaps for the first time. I can now see love in everything and everyone. I know now that everything that happens to us in life is sent as a gift, a lesson, filled with energy and information from which we can grow, heal, and transform our lives. It now seems as though I am seeing and experiencing life through someone else's eyes. I am so excited to see how EMO continues to play a role in my life.
I don't know how I can express my gratitude fully to Sandra for being such a kind and beautiful soul. I am beyond blessed to have had her as my teacher, my guide and my inspiration along this journey. To me a real teacher not only guides his/her student through information, but is also transformed by the experience together with the students. Sandra sincerely gave 100% of herself and felt throughout the entire journey, right alongside of us, bearing it all. In fact, she was one with us and I absolutely loved the experience.
I am excited to continue my journey here, both personally and professionally. I am humbled to say that I am part of such a special group of healers and Energists. I will make it part of my mission to let as many people know about the GOE and the amazing work that Silvia has created and continues to create, transform and share. Many blessings to you!
Jackie Scarcella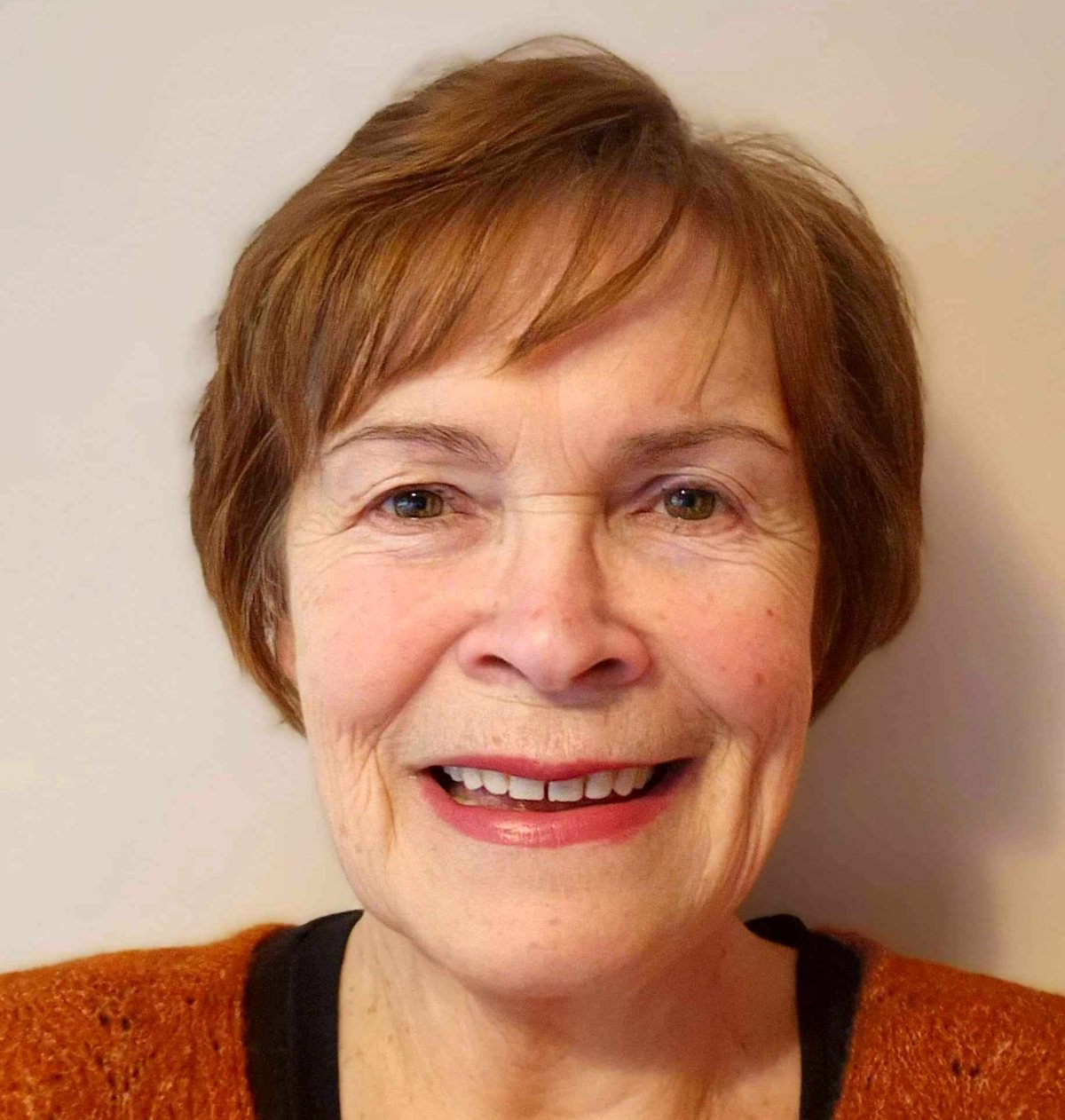 I really loved the EMO Master course. The 6 x half-day On-line format which Sandra Hillawi provided gave time to reflect and integrate the modules and taking the course with such a lovely group of people felt very comfortable and natural.
I'd taken the old version of the course many years ago and have used some of the techniques with clients ever since, but the new course takes Energy In Motion ads extra dimensions, with techniques for use with clients and for self development.
Sandra is a wonderful trainer, explaining the sometimes complex theory in simple and practical terms. She illustrated the techniques with case studies from her extensive experience and was always ready to explain in more depth any topic we didn't fully understand and offer any support we needed.
Sandra's warmth, compassion and love shine through in all that she does. I highly recommend this course for any Energist wanting to deepen their understanding and raise their application of modern energy to a whole new level.
Helen Ryle, GoE Energist Trainer
The Modern Energy Tapping Professional training was such a high energy, profound training and I feel very blessed to have completed this training.
A star-sparkled, huge thank you to Silvia Hartmann for creating such an inspiring course, bringing clarity and simplicity to working with the energy body and raising us up to experience amazing healing events. She connected dots over a vast array of topics, both in modern tapping and wider metaphysical practices, making much of the old irrelevant as you push the boundaries into true r(e)volution.
Our trainer, Sandra Hillawi, blessed us with deep understanding, inspired us with high energy and delivered the course with superb elegance. She is an excellent trainer and her personal experiences brought the coursework to life.
I cannot wait to expand my knowledge into other areas of modern energy and bringing this to my own clients and community.
Highly recommended!
Corné Jooste, GoE Professional
I have successfully completed EMO Master Practitioner and Energy EFT Foundation with Sandra Hillawi. I wrote to Sandra today to say thank you as, on reflection, I can wholeheartedly say that she is a wonderful teacher/trainer. What I have learnt over the past few weeks is life changing and I am immensely grateful to Sandra for teaching with love, experience and clarity. I am also very grateful to myself for listening to my intuition that it was time to explore my understanding of and relationship with energy!
I am very excited about furthering my training.
Melissa Carter, UK. Student of GoE Trainer Sandra Hillawi
EMO is both a joy to teach and experience, time and time again. Having used EMO in moments of shock, resolving past issues and also to bring in 'that which I wish for' EMO is limitless in it's usage and capacity for good. My only regret is, I wish I'd learnt EMO sooner.
This course was mind blowing. The non-hierarchial, fun, common sense approach to working with clients is so uplifting. My trainer, Lorna Firth, was full of encouragement and her love for this course was evident from the beginning and the energy truly flowed!! She is a guiding light, an exceptional healer and teacher. The one to one training was especially important to me as I felt it provided me with a safe bubble to share my various 'events'. I really loved the movement energy (dancing with Lorna to Lady GaGa to achieve a healing event was such fun and full of laughter). I also enjoyed the aspects and shield work. The infinite scope and capabilities of this course is what drew me in and I look forward to sharing that love and energy as I move forward because I am an ENERGIST!!
Alison Harding, EMO MP Graduate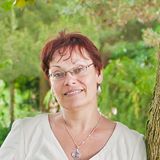 I had an absolutely awesome 3 days learning with Kirsten Ivatts. She is such a talented, intuitive and inspirational teacher. There was deep healing for me alongside an opportunity to play with energy in the way I already love, whilst learning and growing my skills to another level. I love the expansive intuitive freedom EMO allows, it is such a relief to finally find something that fits my style of intuitive working completely.
I particularly enjoyed the aspects work and retrieving energy from past situations. By retrieving this energy, I have finally completed many events that were "healed" with other modalities but still felt not quite done. It is an awesome technique and totally freeing. Not only am I no longer linked to these past events, but they feel "done" at last and I have my energy back. I am now flowing the energy of things as they come up and taking my energy back as I leave it – how does it get any better than that! - thank you Silvia.
Sarah Kroner, EMO MP Graduate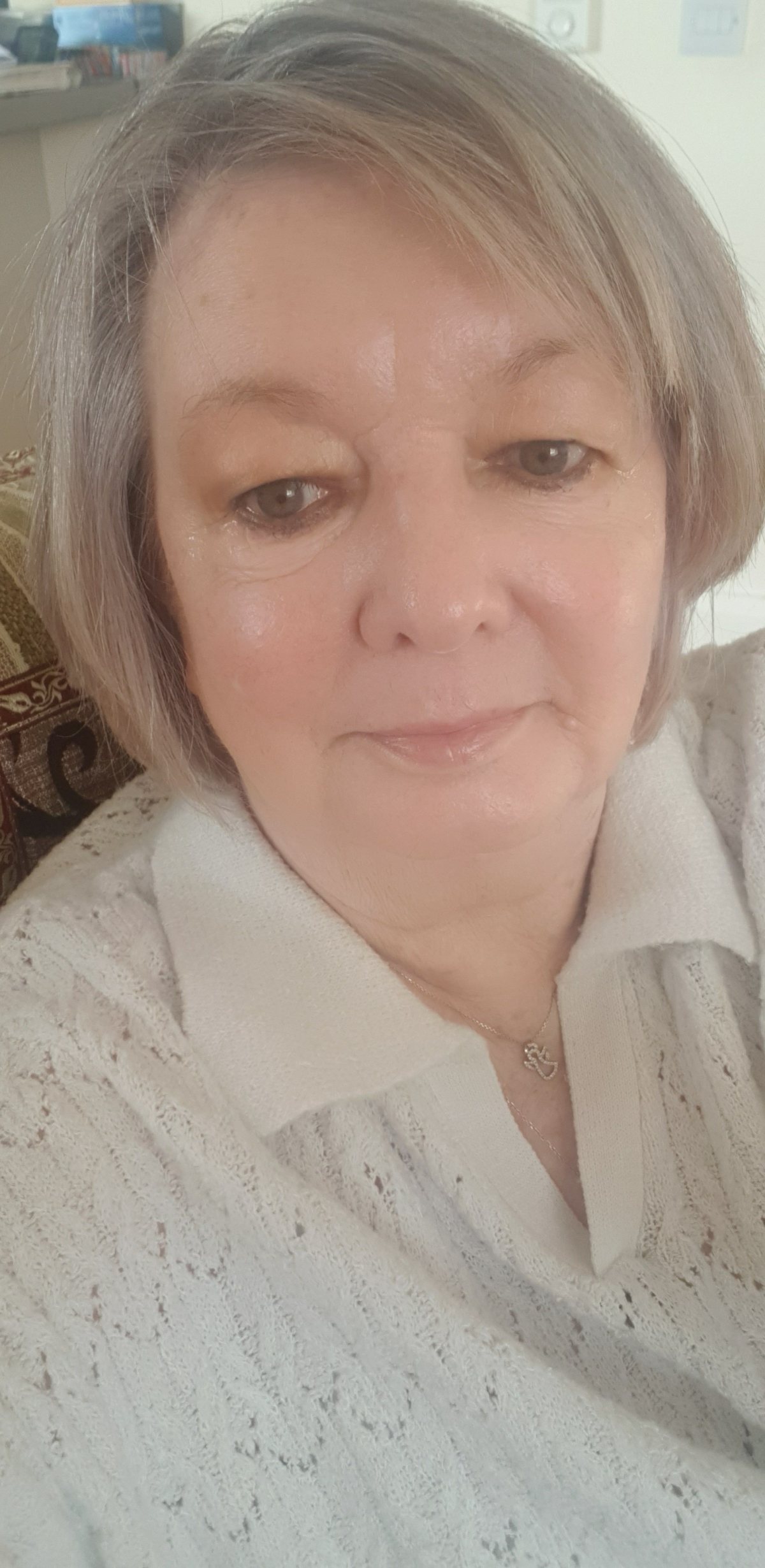 I am an Energist!!I have just received my certification for the EMO Master Practitioner course.
It is difficult to find the right words to review this course. So I will ask my Energy Mind to give me something.
So here goes!
The EMO Master Practitioner course with Sandra Hillawi went beyond my wildest dreams. It is more enhanced and more condensed than the EMO Energy-in-Motion Practitioner course with more techniques on how to move/raise energy. I personally found it more Energetically Spiritual and had more depth.
To me the EMO Master Practitioner course transcends all other courses. In fact, I didn't want it to end. I would recommend every living soul to take this course for their own evolution.
On a personal level, I feel better than ever before- aches and pains gone! Feeling calmer and at peace.
It is an absolute delight to have Sandra for a trainer. She is beautiful, works with professionalism, integrity and well honed intuition. The way she trains helps to facilitate learning easily and effortlessly.
As a trainer myself, I proudly look forward to the times when I can pass on this magical and sacred knowledge to future students.
I Love EMO it is an absolute must addition to the skills we have already achieved.
Thanks Sandra and a big heart felt thank you to Silvia Hartmann writer of the course. Life has changed for the better!....................
Lorna Firth GoE Trainer
This course EMO serves to officially define the modern concepts of Energy. It is a concentrated course with each concept having a vast depth and breadth. In the summary, outline, and principles, which are always present, we are reminded to return, to remember, to revive, to update, and then settle yourself back into the present moment as an energist.
The course has been a real positive experience, full of positive transformations. These have been soft and perfectly conducted with a subtle, wonderful and loving art by Ilka Wandel. The EMO course is undoubtedly a time of learning and a peak experience in my life. EMO is the beginning of a remarkable journey filled with unknown and attractive landscapes.
EMO creates a body of work which is solid and important for all energists who wants to transcend and evolve.
Guillermo Peña A
The EMO Master Practitioner course with Sandra Hillawi was grate and knowledge full. Very friendly and warm atmosphere.
She explained each part so well with patient and under the control, you couldn't feel how the time passed, and it was fun too.
I rate the course +10
Ahmad Zabihi
The course was fun, informative, Sam's teaching style is always well received and overall very enjoyable, with tools that I will take back to my practice.
Tracey Norris, trained by Sam Thorpe
I am delighted to have given my first EMO Master Practitioner Training at Sedgwick Park House and welcome our new practitioners to the GoE family. I confess to being attached to the old EMO Energy-in-Motion training and so I began the new course with curiosity to see how it would unfold. To my surprise and delight it was so easy and so enjoyable, so natural and everyone loved the format, their experiences and learnings, did plenty of healing and evolution work.
Sandra Hillawi Trainer Trainer, The GoE
The course clarified for me the overwhelming extent to which the condition of our energy body influences our whole being (and doing).
It also simplified a lot of things – the power of the intention to soften and flow, the significance of de-stressing the energy body. Most joyfully of course is the realisation that there may be no need to revisit, discuss or describe troubling experiences, and that we all have, and are, a unique gift that only we can give.
I loved that exercise – the whole room buzzed with the excitement of people receiving magnificent 'gifts' from others, who had no idea exactly what they were giving or what effect it might have!
Wendy Birse
Being the first-time in person on an GoE, I was full of excitement because 1) I felt honoured to be trained by Silvia herself, 2) to meet everyone else, 3) to experience the group energy work – which was beyond my expectation!
I love the idea of opening EMO to intuitive guidance without the strict structural procedure – the nature of Energy is to flow to where it wants to go. The training was conducted in light fun, healing, loving and supporting manner.
All the aspects of the course resonate with me including Event, Aspect, Art (to name a few), it's simple, concise, quick response techniques appeals to me very much, as it can be distracting if long-whined.
To SIMPLY put it, Silvia is a walking Energy GURU and Energy encyclopaedia – hoping to see her on the list of top influential spiritual people's list in 2015!
Evelyn Beaulay
Silvia is passionate about energy work and this comes across in her trainings.
Even after attending initial EMO Training years ago this weekend felt fresh with new avenues to explore.
The 'Aspects' & 'Guiding Star' principals just blew me away!!
The creative perspective of the course was completely enlightening and has opened up new understandings horizons for myself.
I do not remember ever having so many 'light bulb moments' in one training.
The EMO Master Practioner Training gives us Energist's the full tool kit to go and use in any and all situations.
Tina Beckham
They were very energizing and encouraging training courses for me.
I loved to be a part of them and experiencing them.
I liked Master's course crowded because we got the chance to know and work with different people and have different experiences.
For the both trainings Masters and Trainer's Training I liked the following exercises the most:
Event, entity, power over money, success, sue scale, I am an energist Merve wishing you well on your life path, connections, building the great energist trainer, group bubble, couple bubble, group hugging, crystals, putting crystals in order, looking at Silvia's paintings and inspiring from them, attracting art money, shields
I had many break throughs during the courses, thanks to the energists and of course Silvia :)
I feel like the group energy and our willingness to become a better version of ourselves and our desire to make the world a better place to live and love to be there to do the work and help each other were some of the main reasons that made the course powerful, fun, trans-formative and special for us.
I am a happy energy trainer in tune with her new energy body :)
EMO Energy-in-Motion works!
Merve Tüfekçi
I have absolutely loved every moment of it.
From the first moments of the energetic connections, the heart felt energetic unconditional love and forming the couple or group bubbles; had my total attention.
The training was delivered from the heart and this you could feel with the ripples and explosions of energy in the group, at times this atmosphere was electric. I really enjoyed how the information unfolded and backed up with exercises to really feel and let the learning resonate within.
Energy in Motion is completely different to EMO Energy-in-Motion in so many aspects; from dissolving trauma to being totally energised, from working in a partnership to being in a couple bubble and giving unconditional energetic love, from being dragged back to the past to throwing yourself into the future, encouraging events into your life and being so easy and so much FUN!
The individual exercises that I have enjoyed have included the connecting using unconditional love, finding something to love, using the 6th sense, BeauTy T, making a possession into a positive energy and a little love generator, The rainbow, home harmony and the Click.
There is so much to use and so much fun to have on this journey.
On the back of the manual it says " You are the gift that only you would have to give"
I can not wait to share this with people
Maria Chappell, Chi - Ki Holistic Health
<![CDATA[SN-INDEX-OPEN]]>
Passion for Health
Cairo, Cairo, Egypt
Hurghada, Red Sea, Egypt
Please note that organisers may have only provided an approximate location (London) so please contact them to confirm before making your booking or travelling to the venue.
<![CDATA[SN-INDEX-CLOSE]]>
Do you love ENERGY? Do you love working with energy, playing with energy, talking about energy and discovering more about Modern Energy?
The GoE is the place to be for Modern energists.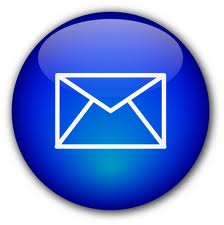 Find out what's on where, who's doing what in energy tapping & Modern Energy. Get special offers & the latest information on special events, workshops and certification courses.