<![CDATA[SN-INDEX-OPEN]]>
Modern Energy Tapping Foundation Live Online with Kim Bradley
Online Event on Zoom

| 15 Oct 2023
<![CDATA[SN-INDEX-DISALLOW]]>

This event has already taken place.
Browse upcoming events or contact organiser.
Modern Energy Tapping Foundation Course
Zoom online
with Kim Bradley
07970 584851
Modern Energy Tapping, like its predecessor Classic EFT, teaches you skills about gaining emotional freedom from negative or low energy states, but this updated method is also applicable for creating high-energy states suitable for goal setting, inspiration, creativity and more.
The Modern Energy Tapping Foundation is a live training online that is powerfully focused on healing yourself. 
It covers learning the basics of the tapping technique as well as using Modern Energy Tapping with friends, partners, family, and groups. You'll discover inspiring exercises, tips, and techniques, and is the perfect course for energy tapping beginners, or for professionals looking to learn the updated tapping method.
By attending this course, you'll gain the pre-requisite knowledge and experience for enrolling on the Modern Energy Tapping Professional course.
Online course between 10am and 5pm for £150.00.
The next Modern Energy Professional Course is: 9th, 10th & 11th March and costs £550 and comes with a £75 discount for those that attended the Foundation course first, making the Foundation Course half price in effect.
Every course comes with the following:
A full colour digital manual
Course Certificate
1 year's membership to the Guild of Energists and access to their extensive library of resources.
Access to the Guild of Energists appropriate Facebook group for members or professionals.
Access to my private alumni Facebook Group with live video's, healing topics and discussion.
An invitation to join my FREE monthly online healing circle for continued self-development.
A monthly newsletter with success stories, latest energy techniques, inspiration and news.
It is my intention that we are here to create an energy evolution, as an individual, within our families and neighbourhoods and out into the wider world of energy and vibration.  I therefore offer as much support as I can to every individual who joins my courses so that we can shine bright and live abundantly in the oceans of energy that surround us.
I hope to see you on a course and look forward to hearing from you.
Kim
https://www.successwith.kim/courses/
Callie Di Nello
Thank you so much. Never really got my head around tapping before (and I have had a fair few people try to teach me / encourage me to do it!); your way certainly resonated with me, and I am excited about tapping for business, as well as for emotional, physical and spiritual health!
With gratitude and blessings,
Callie x
Sarah Blanchard
Kim, you have such dynamic energy, it radiates through the Zoom box!
Wow, this was such an enjoyable, well paced and nicely interactive four week course. Perfectly timed for me too, as I was able to test the process 3 week in with a much anticipated trip that involved airports and a forign country! I was 'super anxious', as I would be traveling alone for the first time in years!  What happened? I tapped my way into the most amazing mini-trip! Nothing phased me, I maintained a great calm, and had enough energy to make the most of every precious moment.  Aided most definitely by the knowledge, skills and practical experiences I had gained by doing this training. Kim is such a fantastic guide. So, if you're curious, go for it. You have nothing to lose and more than you can imagine to gain, it definitely helped me to have my +10 trip for 2022 😀 !  ...
Sarah Blanchard  (Devon, UK)  
Rachael Collins
Kim this has been an amazing experience one I will treasure, and I can help so many people in the job I do. I couldn't be more grateful 🙏 thank you ever so much and you didn't make it complicated as for me I have a disability. It was absolutely perfect. Thank you ever so much ❤️ xx
Lucy Howe
Thank you Kim for the most wonderful Modern Energy Tapping Foundational Course.
I have thoroughly enjoyed every minute of this course. You teach with such passion for MET and it flowed so nice and easily.
I have had such an abundance of energy and great results from learning this technique with you.  My biggest achievements being confidence through the roof for my business ongoing, plus passing my test and getting my motorbike license - which I couldn't have done without your help with tapping to calm my nerves.
I can't wait to do the next level with you in 2023, as I know this technique is going to help so many clients next year, I'm so excited to be sharing it with them.
Thank you so much.
<![CDATA[SN-INDEX-CLOSE]]>
Modern Energy Tapping Foundation

"Modern Energy Tapping Foundation" (also known as "Energy EFT Foundation"), was created by Silvia Hartmann and is the perfect course for you if you would like to learn the energy tapping system for both self-improvement and helping others.

By learning how to improve energy flow and move further up the SUE Scale, you'll discover how to go from problems to solutions in a broad range of applications. Modern Energy Tapping, like its predecessor Classic EFT, teaches you skills about gaining emotional freedom from negative or low energy states, but this updated method is also applicable for creating high-energy states suitable for goal setting, inspiration, creativity and more.

With Modern Energy Tapping Foundation, Hartmann has created this highly comprehensive, knowledgeable and practical course, which is packed full of ideas, tips and techniques. This is very much a course for intelligent adults, and you'll have plenty of opportunity putting Modern Energy Tapping to work on improving all aspects of your life.

About Silvia Hartmann

Silvia Hartmann

Silvia Hartmann is one of the original energy tapping developers. In 1998 Hartmann wrote the first professional level Classic EFT training, the "Meridian & Energy Therapy Practitioner" (MET Prac). In 1999 Hartmann wrote the very first book on Classic EFT, Adventures In EFT, and in 2012 Hartmann developed the Energy EFT Master Practitioner training course, which was the most up-to-date tapping course available until it was superseded by Modern Energy Tapping Professional in 2017.

Course Contents

If you are looking to become a professional Modern Energy Tapping Professional or Energy EFT Master Practitioner, then Positive Modern Energy Tapping is the perfect springboard for you.

Modern Energy Tapping Foundation is a course of four units, and the live training is normally taught in one day. By the end, you'll have learned:

1) Unit One: Introduction To Modern Energy Tapping

The History of Modern Energy Tapping
The SUE Scale
The Heart Position
The Modern Energy Tapping Points
How To Tap Modern Energy Tapping
The Modern Energy Tapping Treatment
The Modern Energy Tapping Set Up
How To Raise Energy
Positive Modern Energy Tapping

2) Unit Two: The Energy Billionaire

The Different States of The Energy Body
The Stress To Success Pyramid Model
How To Give The Energy Body What It Needs To Be Stronger, Happier & Healthier
How To Become An Energy Billionaire
How To Draw On Powerful Nature Energies
How To Draw On Pure Animal Energy
How To Energize With Colour Energy
Using Modern Energy Tapping To Unlock The "Oceans Of Energy" For You

3) Unit Three: From Problems To Solutions

How To Manage Real Life Stress
How To Use The Aspects Model
How To Release Negative Emotions
Set Ups For Different Stress Levels
How To Stay Energized In Real Life
How To Convert Problems Into Solutions
How To Find Powerful Positive Set Ups
How Many Rounds To Tap
How To Tap For Past Aspects
How To Tap For Future Aspects
How to Tap By Proxy For Other People

4) Unit Four: 

Modern Energy Tapping

For Two - And More!

Tapping Modern Energy Tapping With A Friend
Modern Energy Tapping With A Partner
Modern Energy Tapping With A Group
Tapping With Children
Tapping With Older Children & Teenagers
How To Teach and Share Modern Energy Tapping
The Heart of Gold Pattern

One Training - One Entire Year Of Benefits!

Upon completion you'll be awarded either a Modern Energy Tapping Foundation or Energy EFT Foundation certificate by your trainer.

You'll also be awarded one year of GoE Standard Membership, gaining you many amazing benefits including:

👩‍💼👨‍💼 Active GoE Members-Only Support Group - Talk to other members online, arrange swap sessions, ask questions and contribute to the members only group - more info
🏫 GoE Digital Library "Netflix for Energists" - Includes video and audio presentations for further learning - more info
📄 Member Files & Documents - download high-quality tapping protocols, slide shows and diagrams in many languages - more info

Note: If you're already an active GoE Member, you'll receive the following membership extension on completion of the course: Standard - One Year. Professional: Six Months, Trainer: Three Months.

Available via Live Training or Distance Learning

Modern Energy Tapping Foundation is available via live or distance learning training in original English or Arabic, Dutch, French, German, Portuguese, Spanish & Turkish.
<![CDATA[SN-INDEX-OPEN]]>
<![CDATA[SN-INDEX-CLOSE]]>
Karen Aquinas is a fabulous instructor! She has a way of making it very easy to understand the information and concepts while at the same time teaching how to apply the knowledge learned. It is clear her knowledge and experience is extensive. I thoroughly enjoyed the class and would recommend anyone to take a class with her.
Ellen Epstein
My training was wonderful. Suzanne Zacharia is a great teacher, kind, patient and experienced. I wasn't expecting to go quite so deep as we did. I was learning the techniques, but at the same time, I was learning about myself. By the end of the course, I felt like we had moved a lot of energy.
I had been interested in this for awhile, and it was so nice to actually learn in person! I think my favourite part was learning about aspects and proxy. I had an incredibly powerful experience with my 13-year-old aspect. It was so cool! I also really liked the part about bringing in all sorts of different types of energy. The possibilities are really quite endless, and this is so useful! And I love the simplicity of it!
To me, there is never ever again an excuse as to why I can't raise my energy and emotional well-being. I am looking forward to practising what I have learned over the next 6 months before taking the next course. I would love to bring this to others and learn more.
Joanna Ritchot
Although I was thinking that I have come across EFT late, it turned out to be the best time to have discovered it – it came at the best time possible.
I first started exploring tapping as a way to heal my own wound and trauma. Daily I came to realise so much and transform, and I've been able to let go of so much I was holding onto. The effect it has had on me has been life-changing; so much that I now wish to actively spread tapping to others and gift them with the positivity it can bring to them.
Taking the Modern Energy tapping foundation and professional course by Gulay Gecu was such a pleasure. She spends so much time answering each and everyone's questions. I truly admire her enthusiasm and knowledge in teaching EFT, and for making it such an empowering experience. With Gulay's help, I am in much better control of my energy, and this has opened the doors to a much more positive and hopeful outlook on the future.
Kevser Hayal Tuncel
I completed the Modern Energy Tapping Foundation course yesterday with Ber Collins, I thoroughly enjoyed the course and was so surprised at the effect the energy system has on our being also how easily raised it can be using the techniques shown to me which I was in awe of!
I have more understanding and knowledge now and I can use it with my daughter's and family to help them when needed, my teacher Ber was so great, so very warm and welcoming and I felt totally at ease. I would highly recommend doing this course with Ber to anyone and will be spreading the word,
Colette Murphy
Fantastic trainer, and I loved the course. Informative and fun, and making me aware about monitoring my energy. A great tool to have and very useful for many situations.
Mary Bucke
I really enjoyed it. I took my training it with Ber Collins and she was fantastically clear with every module. It was very easy to learn and understand with her class and she was always made sure to clarify any question or when we were confused.
I really liked that Ber was flexible for hosting her classes. The course itself was great and I can see the benefits of it in my life.
Joao Cardoso
I've successful completed the MET Foundation Course thanks my teacher Lorna Firth. Right at the beginning Lorna let me know a little about herself and gained thereby my confidence. This is not possible for everyone! Lorna is a very experienced and competent teacher of modern energy tapping. Because it is generally not easy to challenge and motivate me, Lorna has succeeded very well thanks to her method. She gave me a lot of tips and made suggestions for improvement that turned out to be good. I have learned a lot and am now well motivated to continue. Thanks to Lorna!
Rolf Kern
I found the course incredibly helpful. The rapport with Ber Collins and all of us on the course was exceptional. She created a very open and inclusive group within a very short period of time.
Would recommend it and Ber Collins very highly.
Cathy Fallon
Lauren (Rosenberg) is a great teacher, very approachable , professional and knowledgeable . She encouraged practicing which is the way you learn.
Although a little nerve racking at first, after tapping a few times it was 2nd nature. I enjoyed all the course as very useful for every day life for family and friends. During the course I practised lots on myself and friends and family with good results. My children who are older(teenage and above) have benefited too.
I am now doing the professional course and cant wait to work on clients. Modern Energy Tapping is life changing for me and I'm excited for the future.
Michelle, GoE Member
I have finished the Modern Energy Tapping Foundation Course, with Sevgi Sahin.
It is amazing technique, and I am happy for that. I am a nurse in a big hospital in Antalya,Turkey. I work with with children, and so I can developed and use the techniques I learnt with my patients.
I am happy and would like to progress to Modern Energy Tapping Professional soon.
Gulay Simsek
OMG! I have so much energy! I'm energized, happy, motivated, life is finally moving! All aspects of my life are now progressing! I'm feeling pumped and unstoppable!
I'll be honest, I was very sceptical about Tapping (EFT), as I had a session with EFT before, and I didn't see much result. Now I'm 100% it works, and I CAN help other people through using this technique.
My favourite moment was when I started to experience different sensations and feel the energy moving, not just in my body but also in my life! For the last week I'm feeling +10 and it blows my mind how a small and simple touch and a SET UP can change how we feel!
Modern Energy Tapping is now part of my life! I know it works! I'm planning on including MET in every coaching session. I highly recommend this technic to everyone. It gives immediate results.
Elena Skripalev
Several weeks ago I completed my training with the lovely Adrienne McAllister.
The training was very well thought out. There was clear concise information, great support and the knowledge she shared was very vast. An excellent teacher and now a great support. So knowledgeable in this subject. Very complimentary and focused on developing clear knowledge, whilst simultaneously providing clear encouragement and support.
Adrienne is going above and beyond and is now providing clear follow up sessions and brilliant mentoring whilst I find my feet and confidence.
An absolute pleasure and I would not hesitate at all in recommending Adrienne to anybody who is thinking of developing themselves as EFT Master practitioners.
So so pleased.
Joanne Gilder
Yes I would recommend this course (I already have!)
People are becoming more aware of energy but not knowing how to use it for their daily lives and their big and small problems.
This course helps us feel energy moving in many ways but specifically by shifting emotions and feeling better - helping us get to know ourselves better and realise that we are capable of so much more than we thought. All the while being painless and confidence building.
And instead of there being just the one straight road ahead, we are presented with numerous routes, and trust whichever road we decide to travel is going to be a healing journey for us.
Julie Park, GoE Member
Modern Energy Tapping is a great introduction to the basics of Modern Energy and the tapping points used for ME tapping. The strength of this course is that you practice on yourself. This teaches you to notice the big and subtle movement of energy in your own energy system and to learn self care for your own energy system.
Sandra Hillawi was a great mentor. Her responses to my homework were timely, and positive. Her suggestion for further using the techniques were insightful.
Paula Curtis-Burn, GoE Member
I loved this course! I love learning how to shift energy and to show others how they can shift their own energy. What an amazing gift to give someone. I liked working at my own pace and really practicing the exercises. I am teaching my friends and clients how to shift too. Thanks for the wonderful youtube videos, this makes sharing this work so easy with family far away. I plan on continuing my studies here. Thanks again for such a wonderful course.
Cathy Schwanke, GoE Member
The Foundation Day course was supportive and informative. As the participants warmed up and opened to this healing method, we all shared and contributed to each others' growth. Maria LiPuma masterfully guided us with her gentle skills. In one month I will be to attending another Foundation Day course with Maria LiPuma to review and deepen my skills.
Of all the methods that I've looked into, this is by far the best for treating my C-PTSD. Its gentle simplicity is slowly and magically healing my dis-regulated nervous system.
Thank you ever so much, Silvia, for developing this powerful healing method!
J Rae, Oregon, USA
Thank you so much! What a fantastic course it was!! My trainer Ber Collins was absolutely amazing! She made the class so relaxed instantly and within an hour we had a lady climb from a -5 to +6, it was amazing to witness!! Ber is an absolute gem, I thoroughly enjoyed the day with her and the other students. The atmosphere and the energy in the room was immense! Making the day fun and lively really helped! Nothing worse than just reading a book, Ber was more hands on and all her little stories just made us all giggle and feel really at ease! I cant wait for my next course with her!!
Lyndsey Grier, GoE Member
This was a great course to follow right behind the Stress Management Foundation. I have been a traditional tapper for quite a while and can see how tapping on positives brings a person to that higher energy level.
Brenda Dutertre worked with us in a very calm but energetic manner. I think my favourite unit would have been Unit 3 - From Problems to Solutions. Dealing with past and future aspects of myself is very enlightening without being scary.
I look forward to completing the Modern Energy Tapping Professional.
Sylvia Ruedger, GoE Member
I totally enjoyed the Modern Energy Tapping Foundation course which I took via Zoom with Sandra Hillawi! This mode of access is a life-line to continued learning at distance for me.
Sandra Hillawi had such an easy friendly and professional way of sharing this inspirational information. She always brings a 'high vibe' experience when I meet her on line. It has re-inspired me to work with this updated version of Tapping which now even further explains and incorporates awareness of our Energy Body.
I realise now that I need to reassess myself on the SUE scale much more often and it's exciting to know what life changing opportunities are so possible with this.
Its also brilliant to be again joined as a member of the Guild of Energists. I look forward to probable future on line training. Many many Thanks
Christine Taylor, Student of GoE Trainer Sandra Hillawi
Trainer Isaac Lim - Attendee Testimonials:
'I have been to EEFT Level 1 and 2 and I have found Modern Energy Tapping to be even more powerful in helping me achieve a SUE of 10++. I am really happy with the MET course and will go for the Master Energy EFT as well.' - Lina Maharon ( IT Engineer)
'It was an amazing journey of possibilities. Not needing to go into the story (of my issue) helped me focus on what I needed and wanted in a situation - with just that and the guidance from Isaac, the issues dissolved and am feeling renewed and refreshed. Easy to do, Easy to follow and Easy to take home to do!' – Rani Kaur (Educationist)
'Trainer is amazingly very skilful and he is great. Love his teaching skills.' – Angaleesvary
'Energy is very simple and fun to work with and it doesn't go with the normal logical thinking that we used to understand. But energy is for sure existing whether we know it, understand it or master it.' – Kuo Lee Ling (Beautician)
'It is a great course. Very helpful in my daily life and on how to manage my stress. It is a great tool to have in life.' –Christine Chari (Software Consultant)
'Very interesting and eye-opening. The techniques worked very well and with immediate effect. Great for life. Two thumbs up.' – Eric Chan (Software Consultant)
Trainer Isaac Lim - Attendee Testimonials
Bridin McKenna from Life Therapies, was the upmost professional, incredible, knowledgeable trainer I could have hoped to have had for this training. I had very little knowledge of Modern Energy Tapping before this training and now feel adequate and confident to use this in my every day. No questions were left unanswered and I had a lot off questions! I look forward to helping other people with this amazing therapy.
Emma Begley, MET Student of GoE Trainer Bridin McKenna
Ber Collins was an excellent trainer. She was so enthusiastic, authentic, funny and so excited about the benefits of this modality if was a most enjoyable experience. I would rate Ber 10/10…and I am looking forward to completing my practitioner certification with Ber very soon.
I love Modern Energy Tapping. It is so simple, so easily learnt, so quick and most importantly still so effective. It is wonderful to have such a great tool to utilise at any time of the day to assist in being aware and tuning up my vibrational energy.
Antoinette O'Connell, Student of GoE Trainer Ber Collins
It was pure joy and excitement! Its my second certificate with Katerina Kalchenko (and surely not the last one).
This course is amazing! It gives deep knowing of how energy flows and how we can raise our energy to live better and more happier life.
It contains detailed tapping technique. Its very important as it helps to understand and feel the energy flowing through our energy body. It was great to tap with energy of animals, plants and colours.
And it was great new experience to tap the name of a person!
I want to thank GoE and Silvia Hartmann for this wonderful course!
And my big thanks to Katerina Kalchenko, she is very experienced and wise trainer who gives a lot to her students. We all love her!
Yakovleva Olga, MET Foundation Student
I think all four units were very good - each had its own focus and speciality. The experiential element using group tapping alongside the trainers expertise in teaching and sharing examples of best effective practice was excellent.
I learned a lot and feel I benefited emotionally myself from the shared experiences. Bridgin McKenna is a vibrant, passionate, and highly skilled professional, and I look forward to progressing on to master practitioner level. I am using the booklet to practice using Energy Tapping for myself, integrating it into other resources I already use to help me deal with emotional disturbance/stress and to live my life to the full.
Marie Mc Guigan, student of GoE Trainer Bridin McKenna
Greetings from Australia
I am over the moon to have completed successfully the Modern Energy Foundation course.
I was blessed to have Lorna Firth from Cyprus as my trainer. Lorna made me feel very comfortable and guided me diligently through each step with constructive explanations.
Each step in this course was fantastic and when I was able to achieve a +10 ......Whoohoo!
I am looking forward to continuing on with the Professional Course.
Colleen Roberts, Distance Learning Student
I am no stranger to the concept of the energy body, the physical body and the emotional body. I attended a foundation course with Ber Collins in Meelick, Co. Clare Ireland on Saturday just passed. It was all that I had hoped for and more. Wonderful, grounding, energetic, interesting, calming, loving. These are just a few of the adjectives I would use to describe the day. Ber's delivery was all that and more. What a wonderful human being. I am so glad to have been guided to her.
Ber's delivery and engagement with Energy EFT in my estimation is a thing of beauty and her ability to share this beauty is excellent. I am practising my new tapping skills each day now 10 mins in the morning and 10 mins in the evening. My son, who's nine and a half, has joined me for three sessions, my husband has joined us for a session. In real terms, the energy vibration has been raised in my home. What an amazing gift. In two and a half days the energy in my family has moved toward the positive and seems to be staying there. For years I have searched and searched and worked so hard for this change. I am thankful, I am grateful, I am hopeful, I am calm, I am feeling comfortable with being the human being I feel I am supposed to be.
The book, the chart and the SUE scale are so accessible, colourful and easy to understand. Ber's explanation and demonstration of how to tap were excellent. I loved all the modules. The day flew and I learned so much. I now feel I have time to practice and feel the positive benefits of MET in my life until it's time to do the next part of the MET training.
Student of GoE Trainer, Ber Collins (Anonymous)
In summary, every page of the course manual just oozed with positive energy and I am sooo glad that I have taken this step to becoming an Energist.
Achieving +10 for the first time. This gave me such a boost. Not that I didn't believe it wasn't possible but that it just happened and I was ecstatic and punched the air on completion of the round. I HAD ACHIEVED IT! I had sensations of excitement, glory, joy...you name it ...at that moment. It was magic and anything less that +10 on the SUE Scale is now incomplete.
Colleen Roberts, DL Student - Tutor Lorna Firth
I'm delighted to have done the course with Ber Collins in Limerick. I just feel so whole and complete already.
Ber Collins is a beautiful person and such a wonderful trainer, she shared so much knowledge with us and allowed us to do the same, it was very powerful and healing.
I plan to continue on the Energy EFT journey of training learning and sharing.
I'm excited to be part of the world wide group thank you.
Hilda Laffan, Student of GoE Trainer Ber Collins
I thoroughly enjoyed the day. Ber Collins delivered the material in a passionate and open way that it was inspiring. When we were tapping on ourselves I could feel the energy moving from my body. It was both surreal and relaxing. Throughout the whole day I felt calm and relaxed. My reasons for doing this course was to find ways to manage my stress and anxiety levels. This seemed very promising and it did not disappoint. Thank you for an incredible day, this is just the beginning for me with Energy EFT.
Look forward to more workshops and spiritual enhancement.
Laura Gallagher, Student of GoE Trainer Ber Collins
I'm so happy to have completed this foundation course. Lorna Firth, my 'guide', was patient, responsive and had such valuable feedback for each lesson I submitted. Her support, and my sticking to it, helped to make the shift into the + side of the scale!!!
Here's some feedback about the course itself.
There were many favorite parts of this course. I would say the standout is embracing the unlimited field of energies to draw upon from the animals, the elements, colors, whatever we choose. This was/is very empowering and will be something I continue to use with myself and clients. I love shooting star energy! Mountain lion energy! Hawk energy!
Having been trained in traditional EFT there is a definite perspective shift and one that I welcome. The reason I was initially drawn to Energy EFT was because of the + side of the scale, the development of the SUE scale. I had long felt something was missing when people would arrive at 0 and we were supposed to be done. Yet there was often a feeling of heaviness, or the client wanted to take a nap, or they felt that they had been through a ringer (even though they felt relief and calm). And I didn't always feel great either!!
I also came to the place where I felt there was too much emphasis on problems, going deeper, uncovering the core reason. In fact, there is no end to digging up one's 'stuff' and it just didn't seem productive, liberating or life affirming. It's the same way that society in general is focussed; on the negative, on what's wrong, which only increases that energy and that point of view.
I was also pondering the question for myself, based on my early training in Eden Energy Medicine, that if our energy bodies are strong then problems don't come up as often, the mind is more clear, more optimistic, etc. Yes that's right; at +10 everything is better- and problems cease to exist. Finding Energy EFT was truly an answer to my concerns, to my prayers.
I will surely keep practicing this on a regular basis to experience the nuances and depth of this approach. It took a while to make the shift to the +side, revealing how crazy the direction we typically look at is; the lens we look through as a default. In fact I was stunned when I realized I had forgotten what the + side of the scale really felt like. What does +5, +6 or +10 feel like? Now I know. I remember! I see this will be part of the support for others to make this shift too. It surely will be much more exciting for my practice as well.
The focus on problems is so entrenched in people's minds. It's all around us and I want to let people know/show them there is a way to make significant shifts in their lives with ease, regardless of the issue; to let them know they have the power within themselves, in their own hands, to bring about peace, joy and harmony into their bodies; into their lives; into the world. And it doesn't take forever!. How does it get any better than that?
This is the turn my practice is taking thanks to the confirmation I found in using Energy EFT. Who doesn't want to feel happy, inspired, positive, empowered? Who wants to keep digging into the dregs for one's past (and even past lives!!!!!!OMG!!!!) Let's be here now and move forward with a smile on our faces and a heart that is open, strong, loving and expansive?
I am truly inspired!
Louise SaintOnge, Distance Learning Student
The Course was fabulous. Wendy was fabulous and the fellow Energists were wonderful. I can't believe something so 'apparently' simple can make so much difference to a life.
The day was unforgettable. The setting and environment was welcoming, the hospitality fantastic and teaching 'spot on'.
I am a member for life now and love to met like minded, caring and empathic people who inspire me in life.
I can't believe I have waited so long but, know that life sends messages and experiences at the right time.
Wendy was wonderful and I consider her a friend for life.
Thank you
Lynn, UK. Student of GoE Trainer Wendy Fry
I loved everything about the foundation course. Wendy was such a fantastic trainer, such and amazing energy and so knowledgeable.
The content was delivered in an engaging way with lots of fun and laughter, Wendy was truly a ray of sunshine!
All our needs were thought of and I have never encountered a course where I have felt so welcomed.
Learned so much on the day, the proxy tapping being so beneficial and also earning about the aspects was a real ah-ha moment. Would highly recommend Wendy and energy tapping to everyone!
Angela Johnstone, UK. Student of GoE Trainer Wendy Fry
I found the training informative and interesting, made more so by the enthusiasm of my trainer for her subject. I particularly liked the interactive nature of the format and being able to practice the tapping on myself. My favourite Unit was Unit 2 Energy Billionaire -Animal Energy in particular and felt really lifted with that exercise. I am looking forward to practising the exercises on my family and friends.
Juliet Nisbett. Student of GoE Trainer Sandra Hillawi
I have successfully completed EMO Master Practitioner and Energy EFT Foundation with Sandra Hillawi. I wrote to Sandra today to say thank you as, on reflection, I can wholeheartedly say that she is a wonderful teacher/trainer. What I have learnt over the past few weeks is life changing and I am immensely grateful to Sandra for teaching with love, experience and clarity. I am also very grateful to myself for listening to my intuition that it was time to explore my understanding of and relationship with energy!
I am very excited about furthering my training.
Melissa Carter, UK. Student of GoE Trainer Sandra Hillawi
Thank you for an amazing day - really insightful and inspirational. It has really helped me to re-connect with my energy and spirit and the person that I forgot lay within. A lot of light bulb moments thanks to you! I feel I now have tools that I can use daily both for myself and with my children. Thank you, thank you, thank you!
Ally, UK. Student of GoE Trainer Wendy Fry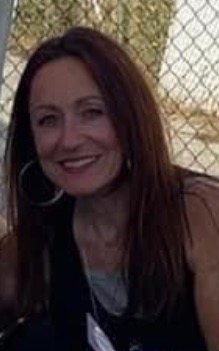 I would certainly recommend this course to others that I know have an interest in energy work. I find the positive perspective to be very powerful and very similar to what I felt was lacking in most healing modalities.....a focus on the positive. I also find it very easy to connect with the energy body when doing these exercises and because you feel immediate results people I believe people will respond to these techniques very positively.
Jackie Scarcella
I am a happiness coach and I fell in love with the +10 SUE Scale. Everybody should experience this level of Happiness, Well Being and Love.
I also loved to learn how to use the oceans of energy, I am particularly receptive to the colours but I was unaware of that before the course. And I would say to go from stress to solutions is an incredibly powerful tool to use to reveal your full potential. So +10 for all xx
Jennifer Barot, GoE Member
I thoroughly enjoyed this course. Aisling Killoran was a great trainer who provided a warm, welcoming environment. She was very good at explaining each stage and the book provided was colourful and had a lot of images which I thought beneficial.
I loved Aisling style of teaching and I would go so far as saying it was fun. Her openness and down to earth nature allowed me to feel very comfortable in her presence - this woman has a lot to give and I am blessed to have had her as my trainer.
Once we started tapping it just seemed to click with me and my intuition kicked in. One word that came out took me by surprise but it felt exhilarating. No matter what I was feeling most of my words were positive, encouraging and self healing. The repetitive practising didn't even give me a chance to question what I was doing, just learning made easy, with Aisling's continuous encouragement.
I enjoyed seeing the scale as I moved down and mostly up it. When I got to 10 I felt ecstatic, honestly, like the old expression goes that "I could take on the world". I find at times I struggle with confidence and this I feel will benefit me now and in the future.
Colette McElmeel, GoE Member
I gained a great deal from this course and would definitely recommend it to others. I came away with a greater understanding of my own energy body and patterns and with a variety of easy to use tools to enable me to raise my energy in any situation. The course was presented in a fun and easy to understand way with plenty of opportunity to practice the techniques in a supportive environment. As a result of the course I feel better equipped to create a better future for myself
Jane, UK. Student of GoE Trainer Wendy Fry
I loved everything about the Foundation Energy EFT course. I have been to many courses but none where felt as welcomed and where all my needs were met so efficiently. I liked the setting we did the course in and so nice to be in a space where the energy is high, I like the cosi-ness of it. Water, tea, treats and fruit... You really did go out of your way to ensure we wanted for nothing.
Student of GoE Trainer Wendy Fry, UK
It was such a fun and inspiring day and even though I am no stranger to the concept of energy, I learned so much. I left feeling such vibrancy and lightness. I wish everyone could take the course with you to experience the mental clarity I did afterwards. I slept so soundly that evening and have done since. Thank you so much Wendy!
Angela, UK. Student of GoE Trainer Wendy Fry
I thoroughly enjoyed my course. Lorna was my tutor for the EFT foundation course and I am glad to hear that she will be my tutor for the master practitioner course too.
I found Lorna to be very attentive. She provided timely replies to my assignments with excellent feedback! She has very positive and vibrant energy which came through in her emails! :-)
The things I enjoyed most about the course were learning all the new ways in which Eft energy can be applied. I especially enjoyed the list of positive energy forms to chose from and the notion of being an energy billionaire and having any type of energy instantly available to me just be tapping on it and adding the word energy to the end of it! ie: "holiday energy"
I loved unit 4, EFT for two, how to tap EFT with children and teenagers, and tapping on hero energy. I loved the teddy bear, it's extremely cute and I think it's a great way to empower children from a very young age!
Sabrina Butts, Zambia
I absolutely loved the Foundation course and my trainer Sandra Hillawi was fantastic and so encouraging! I have dabbled with EFT in the past but I have found Energy EFT to be a real life changer, I love how I can look after my energy body and change future outcomes, it really has become part of my daily life. I am less stressed, more energised and far happier and I am looking forward to continuing my journey to the Master Practitioner course very soon! Thank you!
Michelle Chapman, UK
As someone who already had a background of using EFT professionally I was happy to experience a course that could expand my skill set. I particularly enjoyed learning to use EFT to send positive energy to past/future aspects of self.
My instructor Susan Hillawi was very knowledgeable and always provided useful feedback every unit. I was very happy with the support she provided.
Cynthia Maroon, UK
I have known and worked with EFT since 2010, I love the practice and am always astounded at how well some people react to the therapy. On a personal note it has also worked to help me deal with a fear of public speaking which was crucial as I work in an industry that requires me to teach and give lectures! Mad to always feel panicked before and exhausted after. This doesn't happen any more and I am grateful for this small mercy.
My training with Barbara Saph was amazing, and what was so amazing to me was the more simple approach to energy work. I liked not having to construct the narrative in whatever was being tapped on. I liked the positive and negative or minus and plus aspect to deciding what was being felt. I adore tapping for more energy etc. Altogether I like the system very much. I wish to do more training in this and will attend the EFT Master course at some time in the near future.
Barbara is a calm and gentle teacher, it always helps to enjoy the teaching style. The day was over very quickly and we covered a lot of aspects of the training. I think in terms of value for money you cannot be beaten, to also be given membership to the guild and access to further studies and conferences is priceless.
Thank you very much, I shall recommend you to everyone!
Sarina Wheatman, UK
Isaac Lim has been a great mentor and trainer as I have been trained under him for classical EFT years back. I've benefited from it countless times and when Isaac Lim introduced GoE training modules to the community, I immediately signed up.
The training has actually brought us to another level of complimentary healing and I am delighted to be one of the pioneer in Malaysia to have this certification in Energy EFT Foundation.
Each of the modules are very different and it's captivating when we practices it; the experience, the feeling, the positivity and of course the ENERGY...!!!
MK Leong, Malaysia
It's my pleasure to tell you that I am absolutely happy with the training in energy EFT Foundation.
The experience with my trainer Lorna Firth was great: she attended and answered all my questions, was always very positive while suggesting how to improve my experience, and her feedback on my exercises was clear, helpful and very encouraging. In my eyes, she is and deserves a +10 SUE!
The timing of the online course worked for me, and all the materials provided were very helpful. Having the additional videos and PDF books to consult and complement the Units in the Manual was a great plus!
As for the Manual, I loved ALL the Units in it, but my FAVOURITE MOMENTS were:
- Learning the Oceans of Energy, Nature and Colours Energy, they are just so beautiful!
- Tapping for a Past and for a Future Aspect: it was really helpful!
- Teaching the Protocol to my teenager son and tapping with him. He loved the experience and Energy EFT could become a very helpful tool for us as a family.
Would I recommend this course to other people? Absolutely!
Energy EFT is easy to understand and implement and its effects are clearly noticeable while doing the exercises. The manual is very well designed, the theory is succinct and very well planned out and explained, and the illustrations are clear and understandable. Having a Tutor when you do the course online like I did is really helpful. And the most important thing: Energy EFT works, and it can be used for self-help on a daily basis.
I feel that Energy EFT opens a land of opportunity in front of me to become truly responsible of my life, for it provides a myriad of tools to look for solutions to problems. And I can do it easily and by myself!
Isabel de Yzaguirre, Distance Learning Graduate
I would like to say a huge thank you to Lorna Firth for all that she taught me last week on the Energy EFT Foundation course, which I completed. I have had enjoyed using it over the weekend. Interesting journey of self discovery, as it has taken me to moments of spluttering........ I tend to cough a lot when I release. For me, however, the biggest breakthrough, so far, came after I did some tapping with an extremely doubtful member of my family. She loved it :-) The following day, when I happened to mention that I was tired, her response was brilliant.... "so why don't you tap away your tiredness?????" The expression on her face was magic.... Thank you to Lorna and thank you to you all for welcoming me to the group. I am looking forward to the next levels to come.
Yolanda Jane Kading
The Energy EFT Foundation course has been absolutely life changing for me. I cannot say enough good things about the instructor Kirsten Ivatts, she was awesome! She explained the course material in a way that made sense to a complete beginner, and made it simple and interesting. When something wasn't clear to me, she would answer any question I had whether it was during the actual course, or later via email.
I learned a very valuable life changing tool that has within a matter of weeks reduced my stress levels, increased energy and happiness; and the best part is it's so simple children can do it!
I have suffered anxiety and panic disorder for as long as I can remember, and I truly believe that is is only a matter of time before I am cured of anxiety.
My favorite part of the course was learning how to be an energy billionaire, and tapping on aspects. Learning EFT using nature was pretty darn cool! It was simple, yet very effective in raising my energy. I was amazed in how a matter of minutes, I truly felt less stressed, and happier. You also have plenty of opportunities to lead the tapping session so you get a sense of how well you have retained the information, and get to practice live with a trainer.
This class taught me how important your taking care of your energy body is, and why it's important. I would absolutely 100% recommend this course to other people. If you want to solve problems, gain clarity, and feel amazing EFT is for you. I feel that I am on my way to living my life to the fullest and am one step closer to my dreams, this foundation course has absolutely been life changing to me.
Leah Welch
I think it is the best EFT introduction course I have seen by far because it comes at the subject from the perspective from which the power of EFT comes from; Energy. I would recommend the foundations course to everyone whether they had heard of EFT or tapping or not, but especially so if they have been doing EFT of one kind or another that is removed from the energy model of working with tapping. I have been an energy flag waving EFTer for a long time, but have often experienced some difficulty convincing tappers of the power and effectiveness of the most basic aspects of Energy EFT (things like de-stressing and the SUE Vs SUD scale for example). Now there is a course available that will introduce them, in a structured way, to how "Energists" do things. I think "EEFTF" provides a simple and effective way of helping tappers get out of the almost exclusive intention many from a more "Classic" persuasion have of focusing on solving problems & eliminating pain with tapping, while forgetting (not knowing) where the solution & "pain free" lives.
As for others who have no tapping experience but have heard of it and would like to try it, I feel this course offers a safe and enjoyably effective way to self help with tapping. In my experience there is not much "fun" in working from a more classic EFT angle, as all the focus is on the negative stuff and how we need to release it in order to move on. While it's possible to do this on our own it's not for the feint hearted. For me the great thing about EEFTF is that everyone can use it all the time to feel better. If they do nothing more than that with it, their lives will be changed.
I really like the concept of self help, and have always considered the real power of EFT to be in using it as a moment to moment management tool of our state of being rather than something we use to attempt to wipe our slates clean before we can move forward with our lives. I think in the foundations course there are so many simple and easy to apply techniques, that won't fail to raise our energy and improve our state of being right now. And for me there is no doubt that the power of EFT has always been about energy and much less so psychology and I believe the content and structure of the foundations course is a wonderful introduction to energy work and the essential and often totally forgotten, or ignored, role energy has in effective EFT.
I think using thinking with EFT to change how we think when we are on the negative side of the SUE scale, or when we don't even have a SUE scale and are limited to working with a SUD scale, is definitely doing it the hard way. The paradigm shift that is Energy EFT and the way it is introduced in the foundations course I feel will put everyone who invests some time into it on the right track, offering them a profoundly simple yet powerful way to manage how they are feeling whilst offering understanding and practice of the energy model and some familiarity with energy work in general.
Glenn Turner
I did my Energy EFT Foundation course last Sunday and have been tapping ever since. I am feeling like I'm 17 again.
Nicola Hogg
Just blown away by this testimonial I received this morning from a Psychotherapist who attended my Energy EFT Foundation course (EEFTF) on Sunday:
"Some people get more from a day like this than you could possibly even imagine. The EEFTF course was utterly life changing for me - struggling with health issues for many years and after visiting countless doctors and alternative practitioners. I finally discovered the root cause of my intense fatigue and poor health, my energy was chronically low due to a past trauma.
On the EEFTF one-day course, I was able to release this trauma and restore the energy to my body. Since the course I have used Energy EFT with my two daughters and they love it! Ber's passion for EFT shines through her presentation of EFT and her compassion for the people she helps. It was the best money I spent for many years for my health and happiness and for my family's wellbeing also."
Ber Collins
I embarked on this course out of necessity because of the implications for my teaching. I have very much enjoyed the experience, however, as well as re-affirming my knowledge and learning a great deal. I really like and appreciate the manual: its energy; vibrancy; sense of fun and accessibility. It is a resource I can and will use in so many ways.
I particularly liked working with Animal Energy: the energy of the Hawk and the Unicorn were so different – one wild and free which made me feel like I was flying; the other magical and sparkly. I also loved working with colour and nature energy: I chose the Sunlit Sea and it was a beautiful experience and very real. It was very energising and good fun tapping with my friend in completing the exercise in this unit and tapping to the Heart of Gold: bringing a bit of sun and warmth into a dull, cold early March afternoon.
The most healing experience was setting my past aspect free; the aspect who spent the last night in her empty house before the sale was finalised the following day. It was emotional, powerful and very liberating.
Denise Jacques, EFT Trainer, County Durham, England
This was a lovely course. I feel inspired and truly energized. As an Energy EFT Master Practitioner, I really appreciate the simplicity and elegance of the exercises included in this course. I believe Energy EFT foundation is a perfect beginning for self application and sharing EFT and a wonderful enhancement for seasoned practitioners. Well done! Thank you Silvia Hartmann.
Maria LiPuma United States
The energy EFT foundation course with trainer Kelly Elizabeth Mayne was awesome last Saturday!!
The course content and layout are genius! Thank you Silvia Hartmann for your clear thinking and making this subject safe, approachable and immediately effective.
I am going to say you are a genius Silvia this is a life saver, thank you, I might just start to believe I can have fun and be playful minus the guilt !!!!
Jane Stredder, UK
I have recently competed the Energy EFT foundation training. I found the course created new meanings for me around EFT, even though I have been using it for 10 years. It helped me to develop and improve my own EFT skills and also how to support and train people to experience the power of working with energy within a day. The colour manual that accompanies the training provides clear and engaging graphic imagery to complement and explain all aspects of the training. I regularly use visual aids to engage with young people and know how valuable a visual connection is in creating rich meanings and energies. Throughout the manual the colour SUE scale images really help in relating energy states to emotions. The expectation of creating positive energy is highlighted in the manual and differentiates the GoE approach from classical EFT. This shapes a new range of possibilities that offers practitioners the energy outcomes that contrast with merely creating a solution by reducing the problem state. I work a lot with young people around anger and opening up positive energy states through tapping provides a powerful experience of positive thinking and feelings.
I have delivered GoE training in Positive EFT and Master Practitioner Training and found myself conscious of the need to follow the supporting handbooks and syllabus. The flexibility and range of experiences covered in the Foundation course makes it more useful and meaningful to a wide range of people. I am planning to deliver training to a group of young people and know the course design and manual will stimulate their energy and interest. This Foundation course opens up so many applications of EFT which in itself generates energy and excitement. Participants in training really valued the clear layout of the manual and the way in which "Set up phrases" were so easy to follow (often an area where new energists seek support)
The course and manual offer clear and easy to understand instructions that people learning EFT can follow easily. This enables them to follow the process with the confidence that they can catch up easily by reading the relevant page for guidance. I really like the headings on each page and the Four unit design. Each unit offers so much and I intend to deliver it in a modular format. The foundation course provides a fantastic introduction to EFT and provides a benchmark format for future publications. The foundation course was joy to experience and I am eagerly planning delivery of many more trainings of this fantastic introduction to EFT.
Dave Stewart GoE Trainer
Energy EFT Foundation is such a simplified and in depth course that can teach new tappers and experienced ones alike. The information is concise enough, and at the same time nothing is left out. The images help a great deal, especially for those who are more visual. One thing I love in particular is how self-explanatory the images are, so there is no "real" language barrier here, which is great for those trainers who train in other languages, so nothing is lost in translation.
This foundation course can definitely throw a real punch, because all you need to know about EFT/tapping is there, so clients & students can start reaping the benefits immediately, a new tool for the toolbox! Personal development has never been any easier. Whomever takes this fascinating training will most definitely become a real master at personal development.
Unit 1: Learning EFT - In this unit the student gets to learn the origins of EFT, the "science" behind it, tapping points and a very basic set up to get them started and using this powerful tool.
Unit 2: The Energy Billionaire - Here the student is introduced to a "new" concept, the Energy Body, to the emotions and something we tend to take for granted quite a lot, our 6th sense. The students get introduced to the amazing SUE Scale; though, it is so incredibly easy to explain and the images help a great deal. The students learn that we are abundant and wealthy, we just don't know it. We are billionaires and we don't know it, because all we need is Energy. More "advanced" techniques are introduced here, how to tap using Nature, Animal and Colour energies.
Unit 3: From Problems to Solutions - This unit introduces the students to the aspects model, and enables them to realise that the I exists only in the NOW. The graphics and language make it so easy to grasp that even those you never got it before, can most definitely totally get it now. Students learn that they have the solutions to all their problems, they just don't know it, and here they learn how to explore their problems and find their solutions. In a nutshell this unit takes everyone on a journey from Stress to Success and Beyond!
Unit 4: Energy EFT for Two – and more! - This unit puts it altogether and adds an element of fun to it. It shows the real life application of it and how it can be integrated in their everyday lives. It also demonstrates that there isn't a real reason as to why you should dwell on things, they now have a cutting edge tool to be used by them and their family, anywhere at any time! This unit also enables the students to see themselves as Master Practitioner which would be their most logical next step.
All in all this beautiful foundation course is a game changer for trainers and students as it makes everything so simple and easier to understand, saving time and motivating people to continue in their growth and evolution as an Energist.
Jorge Vence GoE Trainer
It was such an amazing day! Thank you Kelly Mayne! Can't wait for the Energy EFT Master Practitioner training next week!
I loved the tapping on a specific place we wanted to be (ie mental holiday!) and also working on real issues in pairs. Saw transformation before my eyes with my partners!!
Michelle Wildman
I am above and beyond a plus 10. Floating around in bliss after a fabulous day with 12 awe inspiring students teaching Energy EFT foundation. Thank you Silvia Hartmann for such a great course. Thank you Sandra Hillawi for starting me on this journey back in 2004 and for all your super trainings and help. The golden heart exercise was so so beautiful.
Kelly Mayne GoE Trainer
The brand new Energy EFT Foundation course is a fabulous information rich course whether you are new to Energy EFT or an experienced Tapper, one way or another there is plenty of value to be had from this training. The course itself is filled with compelling information and exercises and is written in a way that is easy to understand for someone starting from scratch yet it speaks on a deeper level to an experienced student. The manual is filled with beautiful colour images and in particular the new illustrations of "The Mens" on the SUE Scale along with the descriptions of when to self treat and when to seek help are a very helpful addition and I have used my manual with several clients to illustrate this point.
All in all I really want anyone who is thinking about this course and wondering what's in it for them because they have been doing EFT forever to know that this course will set you off anew and give you valuable time throughout the training to work on your own stuff as well as a whole load of new exciting possibilities for you and your clients, and if you are new to Energy EFT this course will set you on your own path of discovery of just how powerful a technique Energy EFT is.
Thank you Silvia Hartmann for all you and THE GoE/GoE are doing to support us all. Since taking my Energist Trainer's training I have found my self doing things I felt were impossible just a few weeks before ...energy magic.
Love light and blessings in all things.
Kelly Mayne GoE Trainer
Again another masterpiece of Silvia Hartmann, that gives the perfect base for EnergyEFT and assures an easy and professional understanding of the topic, so that beginners and pros can focus on their own experience, which makes this course really special and unique to everybody in their own way.
The foundation course is leads powerfully into a deeper and complete understanding of what Energy EFT is all about, so that people who want to have better experiences are going to be satisfied with this "Happy Course".
The correlation between energy exchange and health is spot on and gives a perfect introduction for everybody who wants to go on to the EnergyEnergy EFT Master Practitioner course, to make it more easy and to give space to a better personal process, with lightness.
In Unit 1 the dedication for the real loving contact while tapping was my favourite. The hypnotic key for a loving touch makes it a special and important tool. The right magic in the set up shows how to raise energy in a gentle and powerful way. In Unit 2 the idea of being Energy Billionaires can be really life changing for people who understand it right, especially when the energy is low, we find the right magic how to raise energy again.
With all logic the EnergyEFT foundation course leads in Unit 3 from problems to solutions. The idea of solving problems and growing stronger, by releasing stress is a paradigmshift, and helps aspects to control problems with elegance. Unit 4 is focused on the use of EnergyEFT and inspires us to use its power and strength naturally with people. EnergyEFt is made for people and wants to be used by people.
with the EnergyEFT Foundation course Silvia Hartmann makes defenitive love and logic to one and the same. Thank you Silvia, for this big gift of lightness and happiness.
Ilka Wandal, GoE Trainer
I would wholeheartedly recommend this course to Trainers. It is a wonderful introduction to the joys of being energy aware, inviting people to taste from a smorgasbord of energy delights that surrounds each of us. It's a great beginning step to learning EFT without necessarily having to commit to becoming a practitioner or a professional in the method. EEFT's beauty is that it is simple and accessible, as well as being a powerful practitioner-level tool, and this is a doorway in to learning the simplicity and potential, inspiring confidence to USE it - after all, the most powerful techniques of all are the ones that we use! :) Lastly, I'd like to mention the colour manual. In tutoring and training Energy EFT Master Practitioner course, I have seen how gems of the course can be forgotten if not used, even if thoroughly enjoyed at the time. This manual, not overwhelming with text or wordiness is again another reason to love the course, as the participants have a wonderful reference book where the images instantly remind them of what was covered, just by flicking through, keeping the information fresh and accessible.
My favourite moments of the Energy EFT Foundation course would be related to the insistence of the coursework to slow me down and focus me on raising energy and keeping it simple. It is too easy to get lost in theory and thoughts, when it's actually more about the FEELING and the energy and the sensations. I loved the return to energy awareness even from unit 1, which is not my forte at all; I love to think and ponder and philosophise. :) With this course I felt inspired to get to know my energy body even better than I already thought I did. With that, it's another layer of energy awareness that's come to light - and from simple assignments!
Kelly Burch, GoE Trainer & Author
I signed up for the EFT Foundation Course because of the implications for my being able to continue to teach ( I am an experienced practitioner/ trainer). When the manual arrived, however, I really resonated with its vibrancy, colour, clear presentation and sense of fun; read it immediately and found I was looking forward to completing the units despite being very busy at that time. I really enjoyed working through the units and getting to know the manual. It was powerful and up-lifting and made me realise that returning to 'basics' is a good thing for knowledge, understanding and appreciation of a therapy you have been involved in for some time. The basics in the manual aren't that basic as it happens: as with all energy work, it evolves and the explanations of the different energy states and how to work with them I think is the most accessible explanation I have had to-date. I've already used the manual as a resource in my practice and teaching and will continue to do so because it's actually a great resource, everyone seems to love it and with energy work I think we all need to be trying new things to keep it exciting and successful.
I have very much enjoyed the experience, however, as well as re-affirming my knowledge and learning a great deal. I really like and appreciate the manual: its energy; vibrancy; sense of fun and accessibility. It is a resource I can and will use in so many ways. I particularly liked working with Animal Energy: the energy of the Hawk and the Unicorn were so different – one wild and free which made me feel like I was flying; the other magical and sparkly. I also loved working with colour and nature energy: I chose the Sunlit Sea and it was a beautiful experience and very real. It was very energising and good fun tapping with my friend in completing the exercise in this unit and tapping to the Heart of Gold: bringing a bit of sun and warmth into a dull, cold early March afternoon. The most healing experience was setting my past aspect free; the aspect who spent the last night in her empty house before the sale was finalised the following day. It was emotional, powerful and very liberating.
Denise Jacques, GoE Trainer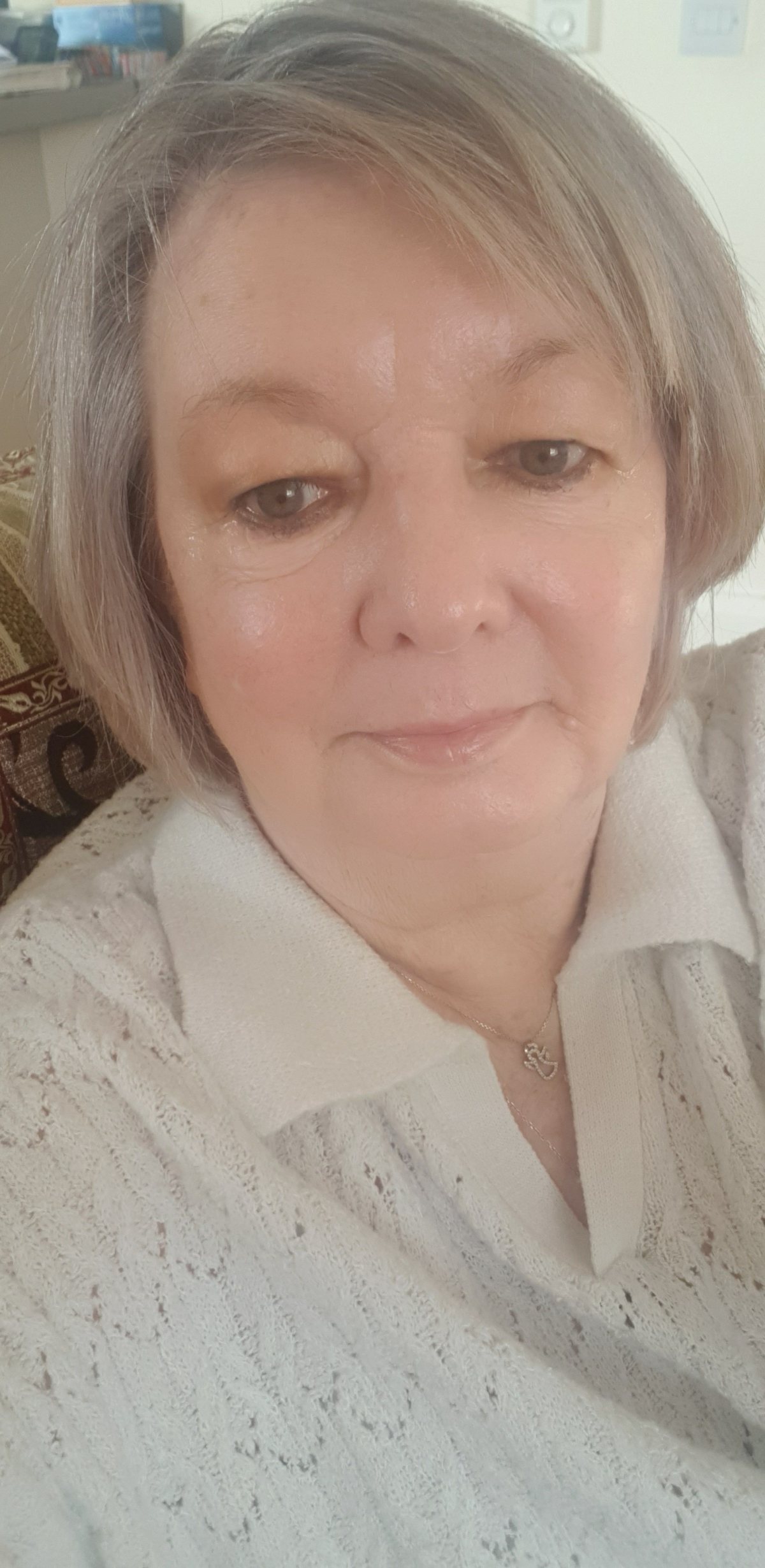 The Stars on the back cover of the manual are just………
Well what can I say? Sparkly, knowing, jack in the box. Love them!
First "gut reaction" Is that the Energy EFT Foundation course is a simple study of Energy Flow. Perfect for people who want to know and learn more about the Energy Body and Flow.
No-one really considered energy flow and emotions as being connected to making people feel better.
This Manual gives everyone- very young, old, normal people including Psychiatrists,Psychologists, Policemen etc etc ……… yes everyone who is interested to leave their comfort zone to understand this concept.
We know we learn best from enjoying the books we read. The Energy EFT Foundation manual certainly has the where withal to encourage this. Who wouldn't be attracted to the colours, graphic design and love found in this manual. The power the manual sends out to the individual is phenomenal. People can't help it. People are mesmerized with it. It's magnetic. Even people whose first language isn't English or perhaps even literary challenged people would connect with this manual.
The Aspect particularly likes the explanation and imagery of the Meridians. The "loving touch" addition to the tapping points will make the session more powerful, more focused. The inclusion of the Chinese/Governing Vessel is a good idea as it will resonate with people who already practice Energy work such as Reiki.
The Aspect feels the Manual will encourage the student to become highly energized and involved by choosing their own positive energy forms.
The explanation of the Energy Body is beautiful and simple. This will help potential Energy EFT Master Practitioner students to really " get it" before adventuring further into Energy EFT.
The Aspect enjoyed the encouraging of mapping energy stress (simpler than Modern Stress Management but, again a good introduction for students who wish to go further along the path of Energy work). The images are self explanatory to enable this mapping and encourage development of the 6th sense.
People will definitely resonate with the Billionaire/Holiday part of the manual. It's great to see people's faces light up with glee when they realize they can have what they want as it's only an energy.
The colours in the colour energy unit are beautiful and it is exciting to notice which colours people resonate with as well as Crystals,flowers herbs etc.
The Aspect part of the course is beneficial and will again lead to the understanding we are more .It will serve as a simplified unit of the MP. So we can see how Energy EFT Foundation will become a pre-requisite towards the complete pathway and flow smoothly towards a professional career.
Tapping and Energy Flow for two or more will fill people with delight. They will feel excited at how we can tap for/with children young and older. They will be amazed at how much more powerful it is to tap together. Couples will be happy to discover how to bring harmony back to the relationship.
The Manual itself is constructed with top quality paper. The Aspect feels that people may wish to add their personal drawings/words. She feels the Manual encourages this. It will be a book to treasure always and to hand down to children and grandchildren.
The course will act as a powerful and exciting springboard towards Energy EFT Master Practitioner and Modern Stress Management qualifications. We can understand why Energy EFT Foundation will become a pre-requisite for the Energy EFT Master Practitioner and on to Modern Stress Management. The whole learning pathway will become smooth and elegant.
All written at a +10 state!!!
Lorna Firth, GoE Trainer, Cyprus
The first thing that struck me about this course is the manual. This is a pretty indestructible full colour manual. It has thick paper, beautiful colour illustrations, and it feels nice to the touch. You may well wonder why I think this is important. You see, the book is about improving our energy flow, which is seriously ramped up by helping the
pupil feel their energy moving into a happier, calmer, and more balanced state. It is sensory, it is very clearly illustrated, which is very useful for looking up afterwards and remembering what you learned, and it has a message of loving touch. We tap with a loving touch.
The manual and the course are structured in such a way that whoever you study with will be teaching you at the same high standard. The standardisation also means that for practitioners who go on to study further, they can rest assured that the client is confident in their learning. This course and manual are a very solid foundation.
Participants can expect to learn how to do Energy EFT, how to evolve a problem towards solution, how to raise their energy levels on the SUE scale, the powerful Aspects model, tapping with children, tapping with a friend or partner, or family, and basically everything else that you need for self-help with EFT, or as a wonderful booster for any existing practitioner's toolkit.
This is an all-in-one magical day!
Suzanne Zacharia, GoE Trainer, London
Really, this is a fantastic course in so many ways. Firstly, even as a seasoned trainer, I was energised powerfully by the day and am still feeling its effects that have lifted me to a consistent higher energy state in my day to day life.
There are so many things that are new and great about this introductory course that it's difficult to know where to start.
In module 1 taking time to explore the meridians and how to tap mindfully, with love, and to really notice the effects in the body of tapping each point brings energy awareness to everyone. This is great for the beginners and even for reminding veterans to slow down. Meeting the Heart&Soul protocol and SUE Scale are evolutions from old Classic EFT which feel really good to do and Unit 1 finishes in getting energised for the day.
Module 2 The Energy Billionaire is such great fun, especially as a group. It opens up the idea of all the different energies available for us to nourish energise and heal ourselves with. The group exercises are brilliant and lead to happy fun highlights for everyone and a chance to play.
Another important concept introduced in module 2 is about the energy body and emotions and how the energy state effects our human functioning. It explains how to tap at low energy states and what to tap on, which is different from how you approach higher energy states and why this is so. This is so important for people to know when they can help themselves and when they need therapy or someone else's help and actually explains why they may be having limited success without feeling a failure, and simple things they can do to stabilise their energy with heart healing. This is really great practical help.
In module 3 we see how in self help we can solve life problems, by improving our energy flow, what questions to ask ourselves and what to tap on. This is also a new way to think to get us out of the problem state and into the solution focussed state. I personally had a significant shift within during this unit.
Finally in Module 4 we are encouraged to share Energy EFT with others and are shown lots of ways to do that and the exercises allowed us to grow in love even more while sharing and helping others.
Many of the concepts developed later in the Energy EFT Master Practitioner are planted as seeds here, so this gives a great way to become familiar with Energy EFT before taking the step to the practitioner training, which without this step is a very intense steep learning curve as its such a comprehensive rich course.
I personally love the colour manual too. It's beautiful and shows the love that has gone into creating this course, which is set to help so many people to create energy awareness for life and to empower people with Energy EFT. I am so enjoying teaching this !!
Sandra Hillawi GoE Master Energist Trainer
It really does take you on a journey from stress to success with such ease and simplicity that will enable participants to bring this home with them and share with their family and friends.
The manual is THE self help book that you need!
The course was interactive and such fun - I think we all raised our energy quickly and by the end of the day were easy +10 ..... and extremely "ENERGISED" !!! :-) to say the least!.
Delivered magnificently, as always and taking us to new levels irrespective of experience levels.
Im energy is still on a high!
Many thanks to Silvia for yet another superb creation and Sandra for delivering it so comprehensively.
Highly recommended!
Maria Chappell, GoE Trainer
The following feedback was received after a group training of Energy EFT Foundation Course, held by GoE Trainer Sandra Hillawi.
What is your favourite unit of the course?
. Mindful tapping and tapping with love and the manual is just beautiful
· I really enjoyed Unit 1, the extra information about the meridians and it was nice to have the extra information as we were tapping slowly
· Its really easy to understand how to tap at each levels of stress
· I liked the explanation of how Classic EFT fits in with Positive EFT and Energy EFT and we go on a journey through the course ending with a +10 Heart of Gold
· Its difficult to pick a favourite unit. Unit 1 slowing down the tapping mindfully and with love surprised me about how much I could feel in the body that normally I would miss by tapping faster. That's good for new people to experience too. I liked Unit 2, the Energy Billionaire, it was such fun and we all had a great time getting energized by all kinds of things. I also like the way Silvia has planted seeds of different concepts in the foundation level which are developed in the later practitioner trainings. This is helpful for those going on to be practitioners.
How are you going to use Energy EFT after the course?
· I want to run basic level workshops for everyone, to introduce these concepts. Its affordable and great value for money and will cascade out.
· I like this getting back to self help and stress management as we have been steering towards doing EFT for therapy.
· It explains the energy body well, understanding the emotions, what level you are and what to do at each level. It makes it easy to follow with great understanding of yourself, energy body and emotions.
· Its a great shift from the 'stressors' to the stress and to change the energy state in front of the problem.
· Its great to have an awareness of stress levels in daily life for me and people I know in daily life. This is already great, and how the level of stress impacts our thinking feeling and behaviour.
· This course really motivates me to go back out there and teach the basics again with fresh inspiration.
Would You Recommend the Course and Why?
· For sure, wonderful
· Its much easier to have a Foundation course for new people before the EFT Master, especially to explain Energy EFT. Its all set out like a primary school book. They cant fail to understand it !
· Its easy for us as Trainers also to understand and explain the basics to people.
· Absolutely. It's perfectly wonderful in all ways.
Live Training Group, with GoE Trainer Sandra Hillawi
Love it, I got my copy and am so happy with it. Congratulations to Silva Hartmann and the team for creating a beautifully wonderful course manual.
I cannot wait to start teaching this course as have a feeling it will be extra special with a hint of magic.
Sandra Smith, GoE Trainer, Ireland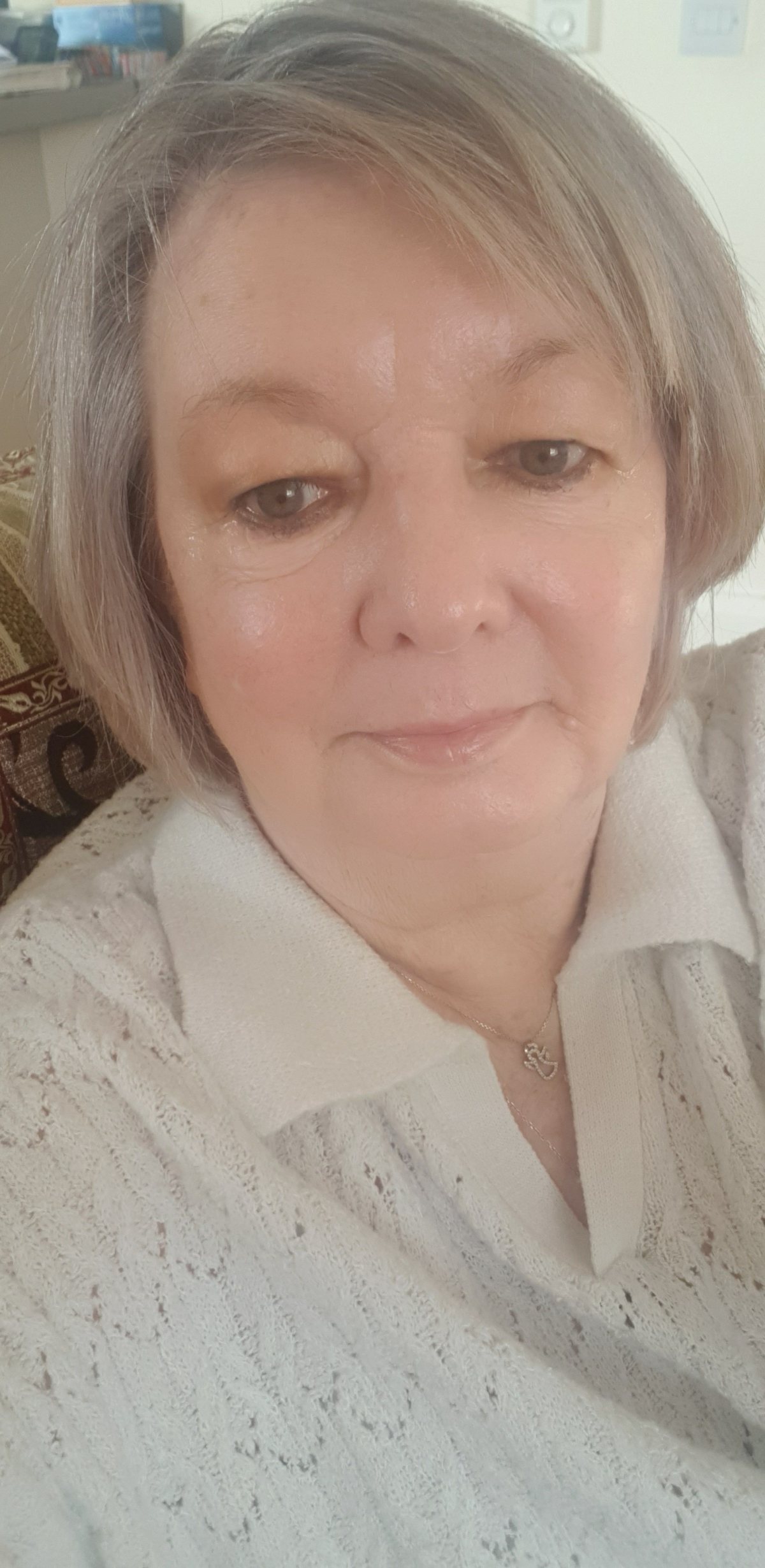 You gotta do it everyone........................... it's amazing!!! The course encompasses everything you need to know about energy flow and the SUE.
The manual is a beautiful work of art which anyone would be proud to have. Thank you for my signed copy. I shall treasure it.
Lorna Firth GoE Trainer, Cyprus
Just received my new Energy EFT Foundation Manual. Its bright and airy and very easy to navigate through. I love all the pages so asked my magic fingers to choose a page for me and landed on pages 50 and 51 The Energy Billionaire and The Energy Holiday. Looking forward to starting the course this coming weekend! Thanks again Silvia Hartmann for doing a marvellous training.
Ray Manning, GoE Trainer, Ireland
Delighted with my new colourful beautiful Energy EFT Foundation Manual. Another great job well done!!
Just been through the manual with Silvia's Trainer Videos. Really, its a very very nice course and a beautiful manual. I will very much enjoy teaching this Energy EFT Foundation Day.
Congratulations Silvia and the GoE Team. Its a great asset to the range of GoE training courses.
Sandra Hillawi, GoE Trainer, UK
<![CDATA[SN-INDEX-OPEN]]>
Success with Kim
Haverfordwest, Pembrokeshire, England
<![CDATA[SN-INDEX-CLOSE]]>
Do you love ENERGY? Do you love working with energy, playing with energy, talking about energy and discovering more about Modern Energy?
The GoE is the place to be for Modern energists.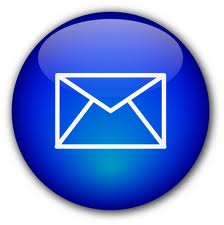 Find out what's on where, who's doing what in energy tapping & Modern Energy. Get special offers & the latest information on special events, workshops and certification courses.