<![CDATA[SN-INDEX-OPEN]]>
Modern Energy Tapping Professional In person Live with Siadbh Mc Givern
Clonakilty, West Cork - Ireland (Live)

| 20 Jan 2024 - 22 Jan 2024
This fantastic 3 day in person professional training will inspire you to continue to want to help yourself and your clients. It is so profound and supportive in its selective approch. This allows you and your clients to develop the skills between you to achieve a fast long lasting change. These 12 modules will release the weight of cases and difficult trauma. It brings about amazement and intrigue in your work. Giving your clients the courage and tools to work on themselves between consultations. A live training in Clonakilty will give you the opportunity of a personal experience.
<![CDATA[SN-INDEX-CLOSE]]>
Over six years ago, Silvia Hartmann wrote the GoE Energy EFT Master Practitioner Course and it was a paradigm shift. From that very first sold out training in 2011 where Silvia Hartmann presented the twelve units to just sixty people, 1,623 people from 65 countries have since gone onto become certified in the GoE's top level professional tapping qualification.

You can imagine how many tens of thousands of clients have now benefited from a practitioner trained in Energy EFT and how many family members and friends have also been helped to experience life on the positive end of The SUE Scale.

That's not just fears, anxiety, phobias and low-energy states evolved and evaporated either. The core protocol invites and encourages people to keep going, keep raising energy and keep pushing the boundaries of what they even thought was possible.

The experience gained in those six years of working with high-energy states has been immense and we've seen fabulous developments such as Positive EFT, The Third Field, Modern Stress Management, Modern Energy Healer and Modern Energy Coach. All these have been built on the wonderful foundations provided by Energy EFT, which itself is built on the rock solid foundations of EMO Energy-in-Motion.

On top of what we've been doing with Energy EFT and Modern Energy comes what we see GoE Members up to every day on the member's group. We see so many of you going out there and truly making wonderful things happen by bringing energy and joy to your families and communities.

So the question is not whether we should stand still - but how do we make Energy EFT even better.

Modern Energy Tapping Professional (MET Pro) is the next level up and a true evolution beyond Energy EFT Master Practitioner. We've put all our experience, heart & soul into designing MET Pro from the ground up to be your go to Modern Energy tapping technique.

Course features:

Designed for people seeking to become professional practitioners and earn a good living from helping clients with MET Pro.
Practitioners develop skills working with a wide range of paying and/or charitable clients, from low energy states (fears, phobias, anxiety, etc) to high energy states (joy, creativity, coaching, abundance, attraction, etc).
Packaged treatment flows enabling you to sell three or more session packages to your clients for helping them with their problems, whilst also having the option of a long-term relationship afterwards similar to being their lifecoach.
Truly "Third Field" and free from the old counsellor and Freudian treatment flows.
Learn how to present MET at fairs, festivals, conferences, exhibitions, businesses, schools, etc.
The course comes with a full colour manual for students that matches the visual and energising format that you already love from Energy EFT Foundation and the re-branded MET Foundation.
Designed for GoE Rosetta so the course manual is easy to translate into any language that trainers would like to teach in.
MET Pro is free of the term "EFT" making it immune from legal and trademark issues that have engulfed Europe and Japan.
Differentiation from other tapping systems to avoid name confusion. For six years, we've been accidentally promoting other brands and this was confusing for clients.
MET Pro support materials.

Further Information:
<![CDATA[SN-INDEX-OPEN]]>
<![CDATA[SN-INDEX-CLOSE]]>
I'm so glad that I decided to take the Modern Energy Tapping Professional course with Kim Bradley.
Love your energy – it is inspiring just to be with you 😊
Thank you for the fabulous course - So many interesting ideas and ways to work with clients, as well as opportunities for self-healing and development.
We had fun and learned soooo…. much. What could be better!
It was a joy to learn from you, and with the lovely ladies I met, worked and shared with during the the course. I think we all gained even more than we expected.
I will certainly be recommending your Modern Energy Tapping courses.
Moira Blomfield
The neighbours must think I'm completely bonkers!
I don't care!
I've just had the most amazing three days on the Modern Energy Tapping Professional Course by Silvia Hartmann, run by the brilliant GoE Trainer Kim Bradley.
We finished off with tapping and singing and dancing to "This Is Me" from the Greatest Showman. I forgot where I was and that all the blinds were open, the lights were on and all the neighbours could see me!
What a high vibrational energetic amazing course. What a way to finish on a high!!
Kim delivered the course with ease and compassion and in such a simple manner, we were all able to follow along together at a perfect pace.
The manual was a joy to follow with just the right amount of text and pictures and great highlighted text where needed.
I feel strong, confident and so positive now to focus on all the things I need to focus on in my life and in my business.
I'm so excited to have this tool to raise my energy when needed and to help people move forward in their lives and become unstuck and to hopefully feel as free as I do right now.
Thank you, Kim, that was amazing, fabulous and one of the best three days of my life.
With love, Lucy Howe
Healthy Body Healthy Mind
Lucy Howe
The course was wonderful. Now I think I can heal myself and heal my family. I am very proud of being a Professional GoE Energist.
I am very thankful to my trainer Özlem Yalti Kolcu. She is very well equipped and inspiring.
Gökhan Ayar
I completed the Modern Energy Tapping with Ber Collins and a wonderful group of women. Ber made the journey enriching and exciting, sharing her knowledge, skills and wisdom with generosity and fun. We had many 'ah ha' moments and high energy bubbles.
I am looking forward to many more positive energy events in the future with MET .
Elsie Redfern-Cummins
I recently completed the Modern Energy Tapping Professional course with Ber Collins Reiki and Modern Energy Tapping Training. It was a wonderful course with a wonderful teacher and a wonderful group of ladies. Ber is an amazing and kind hearted soul. She made learning such fun. Her love for what she does just flows from her and the way she explains things, makes it easier to comprehend. There was an amazing energy with in the group. Thank you so much again Ber!
Nollaig Hurley
All I can say is this course has been beyond amazing! Not only have I learned skills and techniques to pass on to other people to feel better, I have got so much more out of it. I was astounded at the power of the group tapping and to experience first hand the magical things that happened over the course of 12 weeks truly unbelievable!!
I am so grateful to have met such a fantastic bunch of girls here and to continue to see how far we can take energy tapping. I have completed a few courses now with Ber Collins and must say she is an inspirational lady. She made the course so much fun and entertaining, I enjoyed every single second of it. You are in safe hands with Ber!!
Louise Kearney
I just wanted to send my heartfelt thanks for this opportunity to learn with Ber Collins about energy and MET. I wasn't expecting it to be so profound, but it continues to transform and enhance my life.
My sister did the Foundation Course with Ber and spoke so highly about her and the course. After speaking with Ber directly she brought it all to life for me, how practical and transformative it can be, I was inspired to learn more, especially considering it could be another tool to support people. I quickly learned it supports me so much. It's been a game changer in my life, how I better support myself, my children and those I work alongside. Ber is so passionate and it shines bright through her style of teaching in both the Foundation and Professional Courses. She is so knowledgeable and has so much experiences to share, which she illustrates beautifully with real life and relatable examples. And talk about fun, oh the laughs we had, we learned so much laughing. What an amazing learning experience and something I will continually wonder and weave into my life. What a gift, I am so incredibly grateful.
Karen Quigley
"Life changing, self healing, powerful energetic course lead by Ber Collins whom is an incredible teacher.
I am a complimentary therapist/nurse by profession. I had to quit my nursing career 4 years ago due to ongoing debilitating chronic fatigue & other health issues.
Initially I had concerns about taking on an evening course with Ber as I'm usually exhausted by 7pm and didn't think I'd last the 4 week foundation course. This was so not the case. If anything I was brighter at the end of each and every session. It was a weekly energy session for me with plenty to take away for further development during sessions. I went on to complete the 12 week professional course I felt so transformed and supported by Ber.
Ber's method of teaching is highly engaging & professional (and may I say quite entertaining at times). She has such a fun & vibrant personality which parallels with her method of teaching. It made learning so much easier as we were put at ease and encouraged to share and participate in a very supportive way. I never found my self "clock watching" or feeling distracted/tired during the sessions.
We were fully engaged week after week, encouraged & supported to be open and honest. We created a beautiful energy bubble, often with evidence of phenomenal outcomes during EFT tapping practice sessions. We were just so supported all the time. Ber was always available on the days between classes. Phonecalls/emails were never an issue and there was always a response.
Having fully completed the MET Pro course with Ber, my health has improved so much that I can hardly recognise who I used to be. I was given the tools and the gifts by Ber & the energy group to heal myself. I find myself motivated, happier, more energised & absolutely more confident at the end of these training sessions.
Ber is just a fountain of knowledge. She explains everything so clearly and is so patient. Ber covered every topic in detail and we were given great opportunities for practice and feedback. She is a lady that has so much life and professional experience that's so valuable in this course. I've never been more impressed by a course or a leader (and I've a wall of certificates). For me, this is the gold!
My journey with Ber is only beginning. I look forward to learning much more from her going forward. I couldn't recommend training with Ber highly enough. At the very least we should all be practicing at foundation level. Take the course. Trust me, you won't regret it".
Kathleen O'Flaherty
I have just finished a 12 week modern energy tapping professional course with Ber Collins. It was one of the most profound courses I've ever taken. Not only have I learnt so much in terms of practically using the techniques but week on week there were amazing transformations happening within the group as we went along.
Ber is an excellent mentor and brings a lovely energy to her teaching. I'd really recommend taking this course and journey with her. It's life changing!
Gillian Quigley
I have just finished a Modern Energy Tapping course on Zoom with Ber, I have learnt so much over the twelve weeks it has been an amazing experience. It has changed my life, my family life and their lives in the most positive way.
I can calmly deal with any situation and even bring calm, love and FUN to everything that arises. Ber delivers all her teaching in a beautiful way she is a wonderful lady and I hope to do another course with her in the future 💞 I can't wait to share all my learnings with my clients. Thank you so so much Ber.
Caroline Gubbins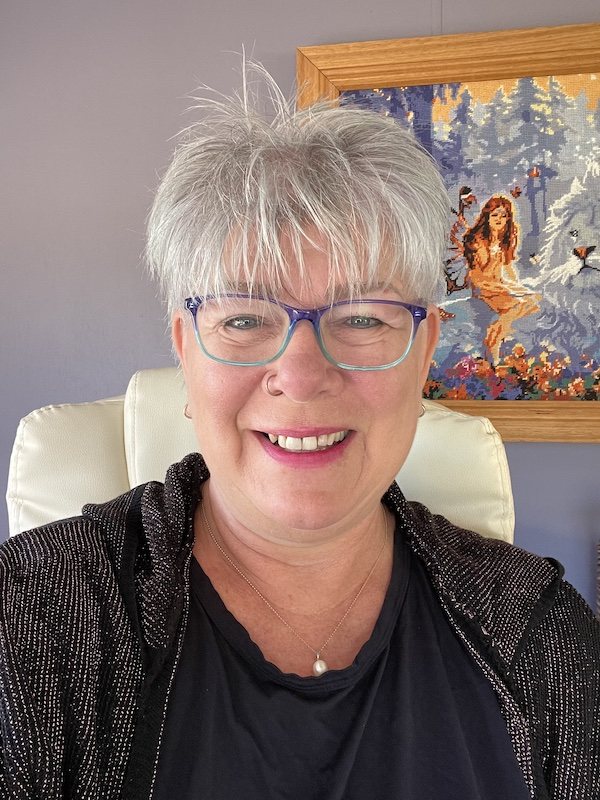 Over the weekend I had the privilege of attending (via zoom) a 3 day Modern Energy Tapping Professional Training with the beautiful Sandra Hillawi.
It has been a few years since I have re-visited the learned wisdom of Silvia Hartman.
Her approach to tapping, and energy in general, is a breath of fresh air.
One that resonates deeply with my soul.
The evolution that I have seen from my first introduction to "Tapping" in early 2000 to this latest offering from The Guild of Energists is truly remarkable...
The focus has shifted from digging around in your trauma and pain, to strengthening and support your energy body to create more uplifting +10 experiences in your life.
I would invite you, if you are curious about tapping and have become disillusioned with trauma work and focusing on your pain, to make an appointment for a free "discovery session" so that we can see if we are a fit.
Kym Lawn GoE Trainer
I absolutely LOVED the Modern Energy Tapping Professional Training in Limerick with the wonderful Ber Collins and a fantastic group of women! Thank you, Ber, for being such a brilliant and motivational teacher, and thank you, Silvia, for creating this beautiful, exciting and uplifting new course!
Christa Nebel Curran, Student of GoE Trainer Ber Collins
I have just completed a wonderful weekend of training with the amazing Wendy Fry. Although I am certificated in the precursor to the GOE Energy Tapping Professional I am so glad I invested in the upgrade. Wendy Fry is an amazing trainer and her preparation, dedication and knowledge are second to none. A truly wonderful experience. I would be happy to recommend her to anyone pursuing GOE training or anything else she would offer. And be prepared for FUN.
I love being a member of GOE and my plan is to focus more fully on sharing its programmes. Silvia has done an amazing job of creating, sharing and updating all of the content. A true inspiration. Thank you.
Love & hugs
Joyce Bunton, GoE Trainer
The Answers speak for themselves!
''If you want to evolve and find Tapping/EFT effective, then give yourself the gift of this training. Wendy is exceptional as a trainer. Everything was valuable on this training'' Joyce
''Yes, yes, yes, Wendy was adept at tailoring the training to our specific settings and needs. She explained everything really clearly and in depth and was able to add her own examples to further advance the learning. All the practical work with the supported learning was the most valuable.'' Fran
''Update skills/learning/abilities to advance knowledge. The most valuable thing for me about this training was the experiences and being able to tie them into the theory and gain deeper understanding of possibilities and to 'dance' ideas, experiences and other training.'' Heidi
MET Pro Students, Sept 2018
Wow, what a stunning course this is! I've been tapping for 15 years now and yet there is still so much to learn. It is truly wonderful that Silvia is such a forward thinker and yet again she has taken Tapping to a whole new level with this ground breaking training called Modern Energy Tapping. As a trainer it is a lovely course to teach and watch students make profound shifts using enlightening protocol's and I am so glad to be able to share this training with my students. I highly recommend taking this training and being one of the first to move away from the old 3d therapies and into sparkling new 5d energies. This course has so much scope and I for one have been having a wonderful time using it to increase my capacity to hold higher light energies such as living in gratitude. Thank you Silvia Hartmann and Sandra Hillawi (for training me)
Kelly Mayne, GoE Energist Trainer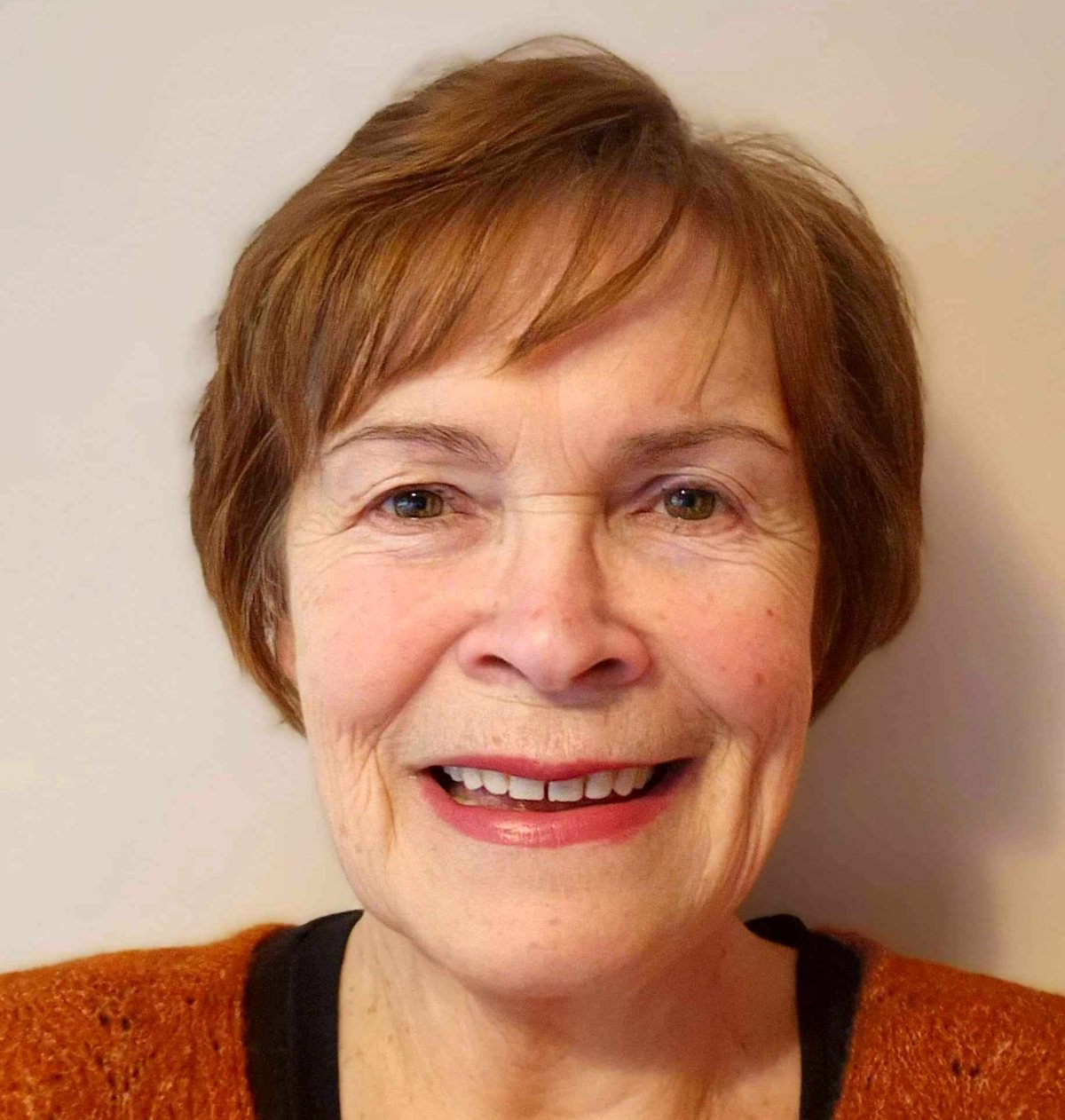 The 3-day MET Pro course helped me to really understand the true power of the positives. I was astonished by how easy it was to take myself or my practice partner up the SUE scale quickly and reliably without ever having to delve into the problem. Instead we focused on and encouraged the positive energy needed to evolve and transform the problem.
Our trainer Sandra Hillawi was superb, she illustrated the learnings with case stories and examples from her own experience and I learned so much more about modern energy than I understood before.
As well as learning and practising how to use the positives with a wide variety of issues, we learned about the aspects and entity models in depth and also enhanced the energy with techniques from EMO and Supermind.
Sandra helped us to form a connected and supportive group energy bubble although we were attending from different time zones and countries all around the world.
The techniques and tools I've learned on this course will be put to good use with clients and also when I offer trainings in this course in Ireland.
Many thanks to my fellow energists for a lively and energy raising 3 days and to Silvia Hartmann for making this excellent course.
The Modern Energy Tapping Professional training was such a high energy, profound training and I feel very blessed to have been a part of this amazing group!
A star-sparkled, huge thank you to Silvia Hartmann for creating such an inspiring course, bringing clarity and simplicity to working with the energy body and raising us up to experience amazing healing events. You connected dots over a vast array of topics, both in modern tapping and wider metaphysical practices, making much of the old irrelevant as you push the boundaries into true r(e)volution.
Sandra Hillawi, you blessed us with deep understanding, inspired us with your high energy and delivered the course with superb elegance. You are an excellent trainer and your personal experiences brought the coursework to life.
Thank you to everyone in the group. You each contributed to brightening my energy and know you are each cherished in this journey.
I cannot wait to expand my knowledge into other areas of modern energy and bringing this to my own clients and community.
Highly recommended!
Modern Energy Tapping Professional is an evolutionary and transformative course and experience. It continues on where the EFT Master Practitioner course left off.
I hate to spoil the surprise, but it is all about reaching the Mountain Top! --- getting to the Healing Event!! The course takes you on a journey of learning and skills development to bring clients to the Healing Event quickly with grace and ease!!
The learning and the experiences were transformative and my colleagues in the course made it a very high energy environment in which to grow. They were just great!
Sandra Hillawi was just fantastic! Hats off to her! A highly intelligent, passionate and gifted Master Trainer! She presented the course/training with such skill and passion and moved us to think "outside of the box!" Thank you Sandra!!!
To Silvia Hartmann ..... you did it again!!! Another brilliant creation, a gift to us all to help make the world a better place ...... Thank You!!
Transformative training - powerful energy healing at our own fingertips!
Julia Lee
I am so pleased to have taken the Modern Energy Tapping Professional Training with Maria LiPuma. She is so knowledgeable and an excellent trainer.
I have a therapy practice where I use both hypnosis and tapping (EFT), and I have found that using both modalities gets great results, and I have used this new training (MET) with several of my clients. They found it easy to use, gentle, and they loved the positive focus.
As a practitioner I think this way of Tapping will truly help clients get the results they want.
Even if someone isn't a therapist, this training is excellent to help them improve their lives.
Nancy Walsch CHT
Maria LiPuma introduced your programs to our community with passion, patience and encouragement.
All along the way, this work has been evolving into a wonderful service just in the short time she has been working with us.
This is amazing work and more power to you, your family, staff, and organization.
There is so much potential in this.....and such a great service.
Thank you so much Silvia, for all your work and devotion.
Blessings!
Lynne Taft Dolan, MET Pro Graduate
What a fantastic experience!
Sandra Hillawi was a wonderful instructor, a shining example of the Positives.
My 'partners in crime' were a delight to work with and assisted me in making some wonderful evolutions.
I'm soooo looking forward to bringing this to my tribe.
Amazing 3-day course! This program topped off the Masters Program and brought so much clarity to all the different modalities of Energy Tapping. Very excited to be sharing these techniques with clients, friends, and family.
Loved working with everyone in this group very transformational.
Sandra Hillawi thank you for this training I gained so much understanding insight, knowledge, and experience in this program.
Thank You, Silvia Hartmann, for the new manual and developing this life-changing program.
What a great 3 full days, with a SUPER Sandra Hillawi😊 and wonderful colleagues, filled with positivity and lightness, which allowed for great learning, evolving and healing.
We navigated with ease through 12 modules, each module building and bridging on another, from treatment flow to protocols to relationships and solutions. A new beginning using POSITIVES is the ART of Modern Energy.
I decided to take my new-found learnings today and worked with some clients by introducing positives only, as I guided them through change in a newer way than before.
I have to say it worked magically and the clients were surprised and left uplifted and lighter! And high up on the SUE Scale which was quicker then what they would have experienced before.
If you have already taken Master practitioner trainings then I absolutely recommend that Modern Energy Tapping be the next step for you and or your clients as a lighter way through healing that works!
I am so deeply in love with Modern Energy Tapping! The best investment I have made in the last five years!
Katerina Kalchenko GoE Trainer
Thank you so much silvia Hartmann for being such a pioneer in the modern energism world and personal development, with your work you have helped thousands of people understand the importance of Energy and energy work AND working with positives which for me is fundamental and much more exciting than working on the 'negative stuff'. Modern Energy Tapping is the way forward.
Thank you Silvia Hartmann x
Jorge Vence GoE Trainer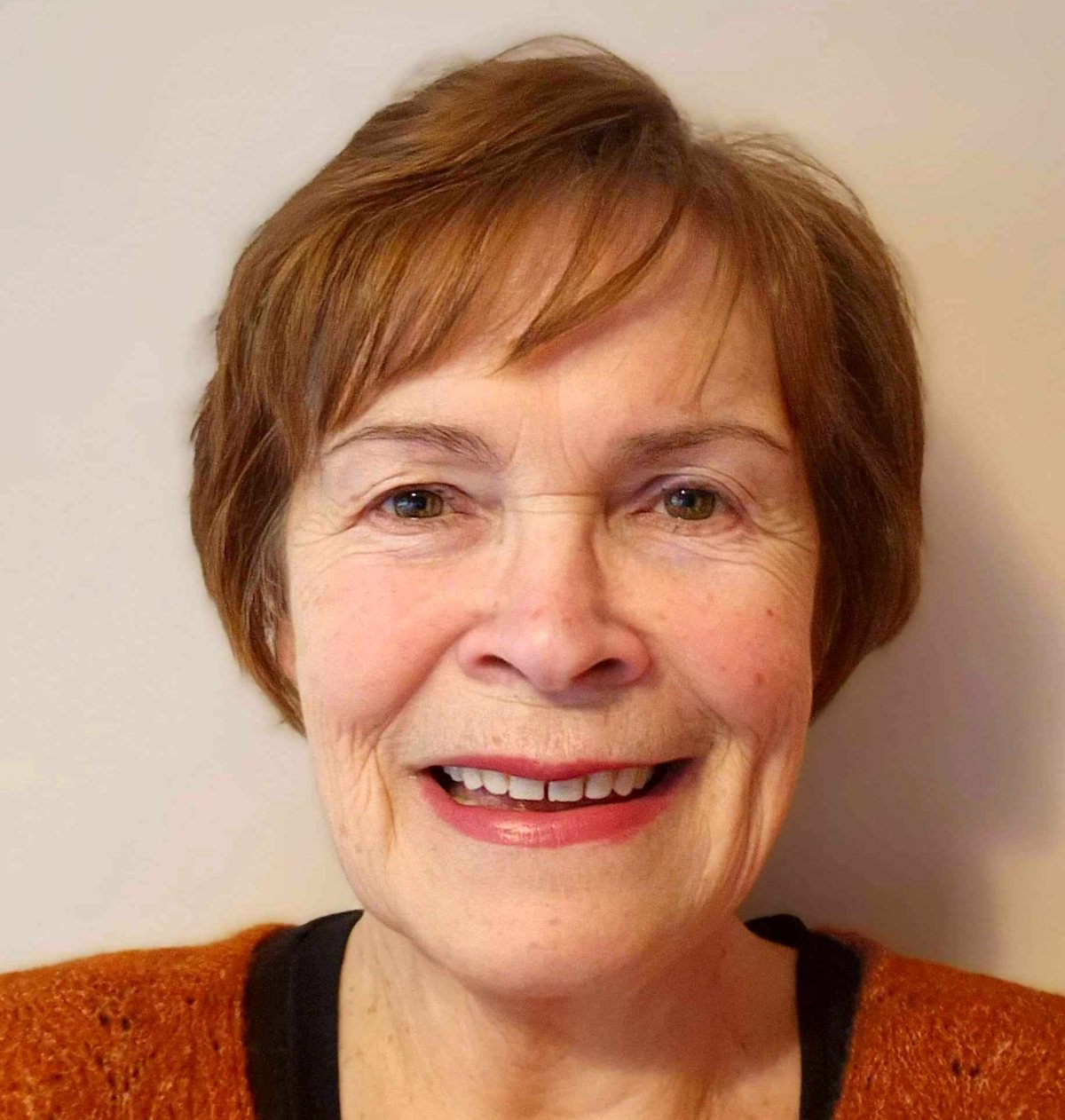 In the days of teaching Classic EFT Introduction course for the GoE, we used to print our own manuals and I added in a section at the back about Pat Carrington's Positive Choices method and showed a fun video by Brad Yates called Tap o' the morning. We'd work with the classic negatives in the morning and bring in the positives in the afternoon. The rise in energy and enthusiasm in the room was palpable, everyone just cheered up!
I've always used positives after clearing with EFT on negatives first, but to use positives from the start is a paradigm shift which feels soooo right.
In the few days since I read the pre-release of the book and started using only positives when tapping for myself, I can feel my energy baseline rising and have begun using only positive tapping with clients too. Many thanks Silvia for the wonderful gift that is modern energy tapping.
Onwards and upwards 💖😍🌈🌟
Helen Ryle GoE Trainer
Energy work is amazing, I love it and my kids too. It has helped us dealing with unthinkable and tragic events.
Lauren Rosenberg GoE Modern Energy Tapping Professional
📺 VIDEO REVIEW - Experienced GoE Trainer Maria LiPuma shares her excitement and enthusiasm she has after taking the Modern Energy Tapping Professional course.
She explains the difference between Modern Energy Tapping Professional and other tapping techniques.
After the course Maria has been enjoying new techniques for helping her clients reach higher energy states on The SUE Scale quicker and more effectively than was possible before.
Maria LiPuma, GoE Trainer, United States
I loved Modern Energy Tapping in the fact that it is elegant, non intrusive and you get evolution every step of the way. Also, working with someone you like and trust, in a very strong couple bubble, is the perfect recipe to have healing events. I worked with two beautiful energists who helped me have 2 healing events and it was pure magic. The use of the nose point was also a great addition.
All-in-all a course I will enjoy training in. Get ready to train with me or any other of the wonderful energy trainers in 2018 and beyond!
Jorge Vence - GoE Trainer, England
Modern Energy Tapping was magical, the energy journey is far different from Energy EFT. A whole new level of exploration and modern energy experiences.
Much beyond words as the exercises are felt deeply and are profound. I found energy points and had experiences I never knew could be gained. I love the depth of change and energised state this training brings. Highly recommended!
Wendy Fry - GoE Trainer, England
<![CDATA[SN-INDEX-OPEN]]>
Si Of Relief
Clonakilty, West Cork, Ireland
Please note that organisers may have only provided an approximate location (Clonakilty, West Cork - Ireland (Live)) so please contact them to confirm before making your booking or travelling to the venue.
<![CDATA[SN-INDEX-CLOSE]]>
Do you love ENERGY? Do you love working with energy, playing with energy, talking about energy and discovering more about Modern Energy?
The GoE is the place to be for Modern energists.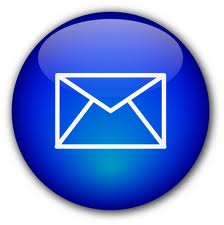 Find out what's on where, who's doing what in energy tapping & Modern Energy. Get special offers & the latest information on special events, workshops and certification courses.