<![CDATA[SN-INDEX-OPEN]]>
Modern Energy Tapping on a Page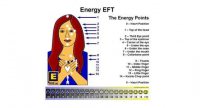 Silvia Hartmann's Modern Energy Tapping Energy EFT "Heart & Soul" diagram including step-by-step instructions on the basic tapping protocol. This guide to Energy EFT is designed to be printed out on one page for self-help use and also for licensed GoE Professional Members to give out to their clients. We recommend you only use this diagram if you've already read Silvia Hartmann's book Modern Energy Tapping.
Modern Energy Tapping uses the same points as Energy EFT
Languages: Arabic, Chinese, Czech, Dutch, English, French, German, Italian, Japanese, Polish, Portuguese, Romanian, Russian, Spanish, Swedish, Turkish, Ukrainian
File Formats: JPG Image (Free Download - Create Account), PDF (Members Only - Join Today)
Help provide a translation
If you can help translate this document into a new language then we would love to hear from you. Please contact the office.
Added
Nov 15, 2015
|
20,447 Reads
<![CDATA[SN-INDEX-CLOSE]]>