<![CDATA[SN-INDEX-OPEN]]>
Modern Energy Education for Corporate Employees
GoE Modern Energy Trainer Auk Murat has taken Modern Energy directly into the corporate world. Auk, along with her husband, spent 2 days teaching staff of Prudential Malaysia valuable Modern Energy techniques, to help them fly higher and combat stress!
Read on for more details....
Added
Sep 21, 2017
| |
5,428 Reads
 Modern Energy Training - Prudential Malaysia
Auk Writes:
Alhamdulillah with Grace of Allah.... this is another Duo Event , Myself and My Husband to teach Prudential Malaysia. New Energy To Fly Higher and Trust is Energy
I teach about Energy, Energy Nfas Damai and Heart and soul Protocol to raise Up energy.
Thank You for the 10% rule from The GoE UK, which made Me possible to do this Event.
Thank You to all of You. Thank You for sharing time with Us in these 2 days.
Love light, auk murat
Our passion here at the GoE is to take Modern Energy to the masses, everyone can benefit from the life skills that Modern Energy provides. Our 10% rule is a major step towards this, giving every one of our Energist Trainers the freedom to make bespoke courses for every type of client. This is a perfect example of this in action, and we are so delighted to see it! 
Become a Modern Energy Trainer 
This seven-day training, created by GoE president and training director Silvia Hartmann, will give you the skills and confidence you need to succeed as a trainer and teach GoE Modern Energy courses to the next generation of energists.
Modern Energy Trainer assumes you're already a proficient and experienced GoE Practitioner, and are looking to take your career to the next level. In this intensive seven-day training, you'll cover all aspects of event organising, business acumen, marketing and publicity, as well as using energy tools to release blockages and excite you about the adventure ahead.
Click here for details.
Added
Sep 21, 2017
| |
5,428 Reads
<![CDATA[SN-INDEX-CLOSE]]>
Do you love ENERGY? Do you love working with energy, playing with energy, talking about energy and discovering more about Modern Energy?
The GoE is the place to be for Modern energists.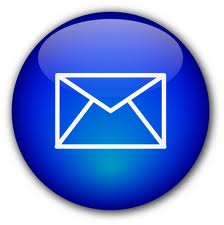 Find out what's on where, who's doing what in energy tapping & Modern Energy. Get special offers & the latest information on special events, workshops and certification courses.