<![CDATA[SN-INDEX-OPEN]]>
GoE Energy Conference 2015 - Presenters Announced!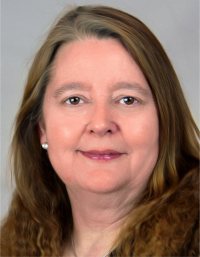 We are thrilled to announce that the presenters for your GoE Energy Conference 2015 in sunny Eastbourne on England's south coast, have been revealed! As well as director of trainings and GoE chair Silvia Hartmann, the line-up includes prolific GoE Trainers including Susan Kennard, Sandra Hillawi, Barbara Saph and Peter Delves.
Read on for the full line-up...
Added
Jun 12, 2015
|
4,502 Reads
Here are your presenters for the GoE Energy Conference 2015 at The View Hotel, Eastbourne, UK on October 10-11 2015. They are, in no particular order:
Silvia Hartmann (opening keynote speech and closing talk), Sandra Hillawi, Wendy Birse, Ilka Wandel, Jacqui Crooks, Peter Delves, Tracy Morrow, Tamara Donn, Barbara Saph, Margreet Vink, Susan Kennard, Gulcan Arpacioglu, Susan Browne, Jimmy Petruzzi, Sally Baker, Margarita Foley, Stephen Kent, Jorge Vence and Marion Hind will all be presenting at the conference this October in sunny Eastbourne! GoE Director Alex Kent will also be speaking at the closing talk alongside Silvia.
More information about the presenters, what they are presenting on, and the provisional GoE Energy Conference 2015 schedule, will be released in the weeks to follow. Please stay tuned our Facebook page for all the latest updates. 
We also know many professionals in the energy community are keen to gain Silvia Hartmann's new Certificate In Modern Stress Management (MSM), and we're delighted to announce that this live training, and the pre-required EFT Master Practitioner training will both be available as optional pre-conference trainings, alongside the AMT's Energist Trainer's Training which will be held on the two days after the conference. Both the MSM and the Trainer's Training's will be taught by Silvia herself, whilst the Energy EFT Master Practitioner will be taught by experienced trainer and conference presenter Sandra Hillawi.
Discounts are available for booking on multiple of the pre/post conference trainings and also for the conference itself. 
To book your place on this year's GoE Energy Conference 2015 and our wonderful pre and post conference trainings, click the link below.
We look forward to welcoming you to England's sunshine south coast this October!
Added
Jun 12, 2015
|
4,502 Reads
<![CDATA[SN-INDEX-CLOSE]]>
Do you love ENERGY? Do you love working with energy, playing with energy, talking about energy and discovering more about Modern Energy?
The GoE is the place to be for Modern energists.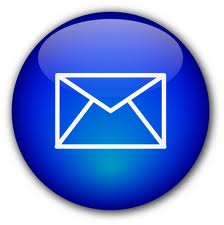 Find out what's on where, who's doing what in energy tapping & Modern Energy. Get special offers & the latest information on special events, workshops and certification courses.