<![CDATA[SN-INDEX-OPEN]]>
Energy EFT Foundation - First Live Training Report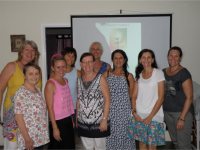 Australian GoE Trainer Kym Lawn was the first person to present the Energy EFT Foundation course as a live training. Here is some of the feedback from that momentous training.
Kym Lawn writes: Thought I would share feedback from today's Energy EFT Foundation Course with you all - mostly to congratulate Silvia Hartmann on an incredible course, brilliant workbook and generally fun course to deliver. My energy is definitely a +10 after facilitating today.
I had eight attend - two have done Energy EFT Master Practitioner with me, two Positive EFT and the other four were new to Energy EFT. One lady had been "playing" with Classic EFT for a few months and commented this made so much more sense to her - no "awkward" set up phrases.
Added
Feb 21, 2016
| |
5,706 Reads

First Energy EFT Foundation Live Training with Kym Lawn
Out of the six people who weren't already Energy EFT Master Practitioners, two have said they would like to go on to the advanced EFT Master Practitioner course. 
Energy EFT Foundation Course Feedback
Kym Lawn
The feedback forms were unanimous, everyone loved taking the Energy EFT Foundation training:
What did you like most about the program?
The best thing about today was the ease of use and the fun presentation of the material
Simplicity of the structure and application
The integrity of the presenter Kym Lawn
The reality of EVOLVE
Kym Lawn is passionate about Energy EFT and that shines through. She presents with honesty and enthusiasm.
The simplicity
Love the coloured Energy EFT Foundation manual. Liked the visual diagrams used in the training. Value adding to other EFT programs
Very simple and flowing. Fun and enjoyable. An amazing introduction to Energy EFT
What was least valuable to you?
That it finished which is OK and of value anyway
It was all valuable
Early explanations only due to doing the Energy EFT Master Practitioner previously – but knew this coming so not disappointed in the least
All good
Did you find the information useful?
Yes, very
Yes
Very Useful
Yes
Hell Yes!!
Hell Yes!
Yes, always learn something new when doing these courses
Definitely
Would there be any barriers to you implementing the techniques discussed in the program, if so, what would they be?
No barriers and if barriers arise I have the tools to remove them
No
No
Only self doubt – but that will come by using EFT and shifting that block
I need to be open to the tapping point protocol
No
The only barriers would be my own self imposed. I feel confident I can use these strategies daily and be able to share them with others
What did you learn, what did you love and what would you like to share?
I learnt how easy Energy EFT is to use. I loved the fun and easy delivery of the course. I would encourage anyone who believes in "the human energy field" to undertake this course Thank you Kym Lawn. Thank you Silvia Hartmann.
I loved the design of the process, that is – going straight to a solution
Learn: new technique. Love: How I can easily use this in my life. Share: it is different to the other methods – hypnosis, acupuncture, kinesiology etc
This course is an in the now "awareness" teaching & it resonates with a belief I have – that negatives are needed to know the positives – to enjoy the evolving energy -> move on. Most of all – how to raise my energy -> NOW
This is so easy… I love the ease and speed of building that energy
Love your delivery… K.I.S.S method wins all the time
Good to have a foundation course to have before EFT Master Practitioner for future courses and uses Love that it is so simple, easy and user friendly. Loved the categorization of different sections and uses.
I learnt so much I wouldn't know where to start. Love the simplicity of the course. Learnt a lot about myself, and skills to relieve stress mine and for others.
You Will Love Taking This Next-Generation Tapping Course
Whether you're a tapping virgin, been doing Classic EFT for years or even were at the forefront of the tapping breakthrough in the 1980s, you'll love Energy EFT Foundation. Each person going on this course not only gets the training and full colour manual written and illustrated by Silvia Hartmann, but also a whole years worth of GoE subscription benefits including the magazine and downloads.
This course is available via Live Training, One-to-One in person or via Skype and also distance learning. To find out more and book your place see the live events and training map here to find someone near you:
Note: We're starting off this course teaching it the English Language course but if you would like to take it in another language then contact us to register interest.
Trainers Will Love Teaching Energy EFT Foundation
Kym Lawn said about teaching Energy EFT Foundation:
"This course is beyond amazing to deliver. Truly magical :). I will be making it the backbone of what I deliver in the future. So much fun and evolution :) it will make Energy EFT Master Practitioner make so much more sense to people."
To be certified to teach Energy EFT Foundation and EFT Master Practitioner, you need these three qualifications:
Added
Feb 21, 2016
| |
5,706 Reads
<![CDATA[SN-INDEX-CLOSE]]>
Kym Lawn
Information about Kym Lawn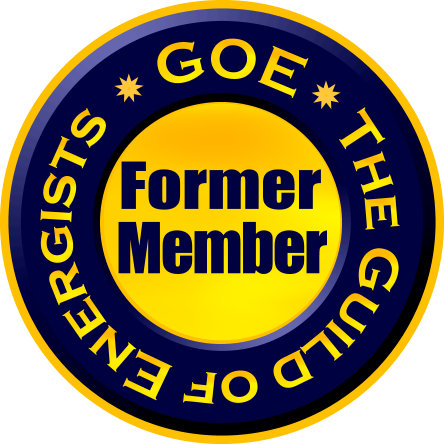 Kym Lawn has kindly contributed the following titles to the 🏫
GoE Library
: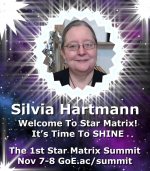 We're delighted to make the complete inaugural Star Matrix Summit available to members to enjoy. In this video series, Silvia Hartmann interviews key members on their own personal breakthroughs...
---
Contact details and membership information for Kym Lawn:
Do you love ENERGY? Do you love working with energy, playing with energy, talking about energy and discovering more about Modern Energy?
The GoE is the place to be for Modern energists.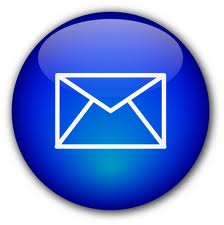 Find out what's on where, who's doing what in energy tapping & Modern Energy. Get special offers & the latest information on special events, workshops and certification courses.