<![CDATA[SN-INDEX-OPEN]]>
How StarMatrix Might Improve Your Mental Health By Focusing on Positive Memories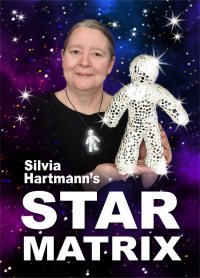 Many people believe that confronting unwanted thoughts is good for mental health and that suppressing them is harmful. However, a new study suggests that the opposite may be true.
The study out of Cambridge University UK, published in Science Advances, involved 120 participants from 16 countries who listed their fears and worries, as well as their hopes and dreams. They then underwent online training to suppress either negative or neutral thoughts for three days.
The researchers found that those who suppressed negative thoughts recalled them less often and less vividly after the training. They also reported improved mental health and reduced depression symptoms up to three months later, especially if they had worse mental health at the start of the study.
The study challenges the idea that suppressed thoughts remain intact and influence our behavior unconsciously. It also shows that suppressing unwanted thoughts can be beneficial for mental health, especially during stressful times such as the COVID-19 pandemic.
However, there may be a better way to improve your mental health than suppressing unwanted thoughts. What if you could focus on the positive memories of your life instead?
That's what StarMatrix by Silvia Hartmann is all about. StarMatrix is a technique that helps you discover and explore the true Star Events of your life - the highest, most profound, most amazing, most positive experiences in your lifetime.
StarMatrix is based on the idea that we all have a self-concept, created entirely out of Star Events of our life. These Star Events are not just happy moments, but life-changing experiences that shape who we are and what we can do.
By recovering your Star Memories, you can find the connections between them and unlock the true wisdom, your personal, experienced, lived Star Wisdom that is encapsulated in these high positive memories.
StarMatrix can help you improve your mental health by:
Boosting your self-esteem and confidence
Enhancing your creativity and problem-solving skills
Increasing your resilience and coping abilities
Strengthening your relationships and social skills
Expanding your vision and potential
StarMatrix is not a therapy, but a personal development technique that anyone can learn and use. You can start your own Book of Stars today and begin to collect and celebrate the Treasures & Riches of your life.
If you want to learn more about StarMatrix, you can check out the book Star Matrix by Silvia Hartmann, or join the course Star Matrix Master, where you can learn from Silvia Hartmann herself and share your Star Memories with other people.
StarMatrix is a powerful and positive way to improve your emotional health by focusing on the best of your life. Why not give it a try and see what wonders await you?
<![CDATA[SN-INDEX-CLOSE]]>
Alex Kent
Information about Alex Kent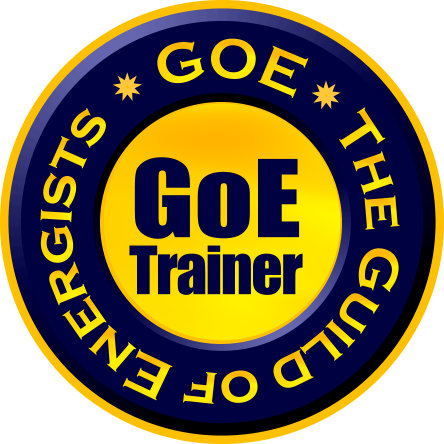 Training courses and events with Alex Kent:
with
Silvia Hartmann, Zoe Hobden & Alex Kent
5 Jan 2024 - Online
---
Alex Kent has the following products in the store: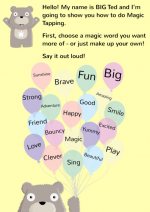 If you love BIG Ted's Guide to Tapping , you'll love our new A4 Big Ted 'Magic Tapping' sheets.  These high quality, double-sided, laminated, GoE Magic Tapping  Sheets,  make for a perfect...
---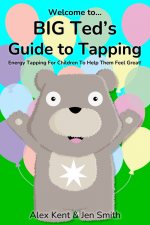 Turn negative emotions into positive ones with BIG Ted's Guide to Tapping. Join the loveable BIG Ted as he guides you and your child through the near miraculous energy tapping. ~ New for 2023!...
---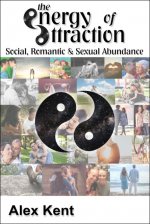 The Energy of Attraction  is the complete guide for men and women seeking social, romantic and sexual abundance through the practise of Modern Energy based techniques. Meeting, dating and...
---
Alex Kent has kindly contributed the following titles to the 🏫
GoE Library
: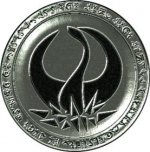 DragonRising is the publishing arm of the Guild of Energists and they've released some of the most outstanding and innovative audio products available, including: HypnoSolutions, HypnoDreams,...
---
This workshop is about top tips for energists who want to harness the power of the internet for self-promotion, productivity and creativity. As well as offering a forum to talk about what has...
---
This is a talk on the energy interplay between couples in this most primal and intimate of dances. Attraction is a game for two, yet the journey between first contact and sex is often not the...
---
Modern Energy is not isolated to therapy or self help, it's energy for life and all the family. Discover delightful stories and examples when the youngest energists start to play in the...
---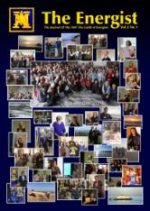 Winter 2015 edition of The Energist magazine.
---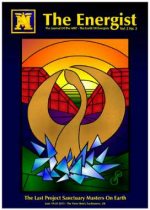 Spring 2015 edition of The Energist magazine.
---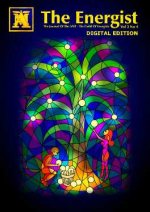 Autumn 2015 edition of The Energist magazine.
---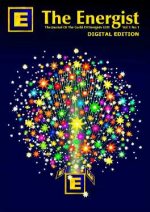 Spring 2016 edition of The Energist magazine.
---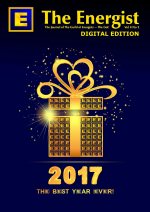 Spring 2017 edition of The Energist magazine.
---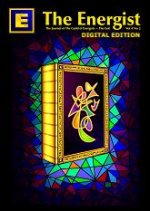 Summer 2017 edition of The Energist magazine.
---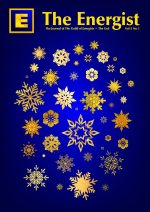 Winter 2018 edition of The Energist magazine. Available to read online on smart phones, tablets and in browsers, plus also the option to download as an Adobe PDF file for printing out at home or...
---
Contact details and membership information for Alex Kent:
Do you love ENERGY? Do you love working with energy, playing with energy, talking about energy and discovering more about Modern Energy?
The GoE is the place to be for Modern energists.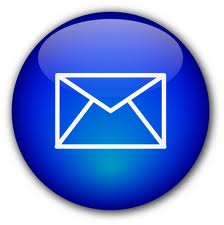 Find out what's on where, who's doing what in energy tapping & Modern Energy. Get special offers & the latest information on special events, workshops and certification courses.