<![CDATA[SN-INDEX-OPEN]]>
The Energist - March 2012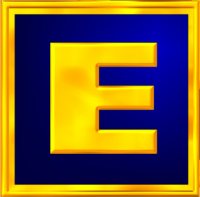 Welcome to the March 2012 edition of The Energist, The GoE's official monthly eZine!

In this issue:
Quick Tip for Professional Energists
EMO Energy Conference - 1 month to go!
Introducing the Practitioner Support Page
The GoE Store - New products listed
New Energy EFT Diagrams Available to Download
Heart of Gold – A Powerful New Energy EFT Pattern by Silvia Hartmann
Struggling to Stay Afloat – An EFT Case Story by Eloisa Ramos
EMO for Children Radio Interview with Dr Teresa Lynch
The Joy of Being an GoE Trainer by Sandra Hillawi
Added
Mar 22, 2012
|
6,661 Reads
Quick Tip for Professional Energists #2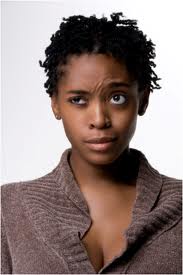 This month's Quick Tip is from Silvia Hartmann, Trainings Director of The AMT.
Silvia writes: A student on the Energy EFT Master Practitioner Course on Unit 1, when it came to "write an advertisement for your EFT practice" wrote this, a real classic!
Sceptical About EFT?
No problem!
That's why we offer a complimentary 30-minute EFT session, call today!
I laughed aloud when I read that and replied with:
Oooh ... :)
Don't worry about the sceptics! For now, just advertise to people who are actually
wanting to work with EFT and with you and understand the simple concept that blocked energy flow causes negative emotions.
There are plenty of those everywhere in the world so don't advertise for sceptics or you'll attract sceptics and make no money at all plus your life a misery!
LOL - once again, been exactly there, done exactly that, learned my lesson!
This is such a funny thing, so true, such a classic example of manifesting your worst fears.
In this case, our new EFT student is afraid of the sceptics. So he focuses on the sceptics and ends up writing an advertisement that is directly targeted at sceptics, and more than that, even offers them FREE EFT sessions!!!
Insult, injury - madness!
This is also a really nice, simple pattern that shows how you manifest that which you are afraid of simply by being afraid of it and focusing your attention there.
If you take the "attracting the clients" in its widest metaphorical semse, you can have a play with isolating your personal sceptics people, things and events and then deleting that, so you don't inadvertently advertise for sceptics any longer.
And do check your advertising materials. We often leave them lying around for a long time, a too long a time, and past aspects may well have had their sceptics moments.
Let's advertise for wonderful people who will be wonderful, grateful clients and whom we can really help with modern energy work, do an excellent job, get amazing job satisfaction - and earn a good living, too.
EMO Energy Conference - 1 month to go!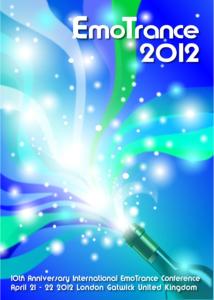 With just one month to go until the
AMT EMO Conference
, which is celebrating 10 years since EMO was first introduced to the world.
The Conference is open to all EMO Practitioners and Trainers, but don't worry if you think it is just for the experienced! Silvia Hartmann is holding a brand new
1-day Fast Track Practitioner training
on the Thursday before the full conference to give everyone the chance to attend.
As if that wasn't enough, there is also an Advanced Energy Lab on the Friday, hosted by Silvia Hartmann, which will focus on Energy Hypnosis, and after the Conference there are 3 fantastic trainings to choose from -
EMO Trainer's Training
with Sandra Hillawi,
Drum Circle Tapping
with Mark Robertson, and
Inner Awareness Method
with Dr Teresa Lynch.
New Energy EFT Diagrams Available to Download
Here is a collection of new
Energy EFT diagrams
to download for printing out to give to clients, use on websites and stationary, featuring the Energy EFT "Heart & Soul" protocol as is used in the new GoE EFT Master Practitioner Trainings.
Two diagrams for adults and three for children, these new EFT diagrams come in a variety of sizes and include high resolution graphics.
A tip: Rather than thinking, "Oh no, I have to revise all my literature ..." think of it as an opportunity to get to the next level and brighten up your materials and handouts for the next decade. We can all get a little complacent and many of us have learned a lot since past aspects first created these materials. Also, time has moved on. There is a lot more stress around now than there was ten years ago, plus many more people have come into contact with modern energy work so this is a good opportunity for evolution towards even more success.
Heart of Gold – A Powerful New Energy EFT Pattern by Silvia Hartmann
Spontaneously discovered during the recent EFT Master Practitioner training in Gatwick, London, the new energy EFT based "Heart of Gold" pattern is a wonderful experience in EFT self help, with a client or practice partner, or with a whole family or group of people.
Universally useful to heal reversals to healing as well as spiritual and earthly success, The Heart of Gold is simple, elegant, profound in its repercussions - and makes you feel like a million dollars.
Struggling to Stay Afloat – An EFT Case Story by Eloisa Ramos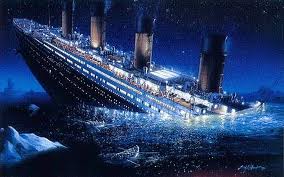 Eloisa Ramos, an GoE EFT Master Practitioner from California, has put together an interesting case story based around metaphor, in which a lady has been "struggling to stay afloat financially" her whole life.
Eloisa writes: Lidia has been "struggling to stay afloat financially" all her adult life. Her casual way of speaking about it tells me this is a long standing, but not intense issue.  I sense she is definitely ready and motivated to bring about relief and change.
What follows is her story and how we evolved the aspect with EFT, and how she was able to gain wisdom and freedom in the process.
I ask her to think of her problem as if it was a place in space and time.  What would be the season, the weather, the time of day?  What type of environment would this aspect of hers find herself in?
It is summer and the sun is beginning to go down.  The aspect is swimming in a lake.  The water is cool, but not cold. The water tastes clean, but the aspect feels exhausted.
It appears she has been swimming for a long time, trying to get across the lake. She can see the shoreline and the trees, but she is still far away and now struggling to stay afloat.
EMO for Children Radio Interview with Dr Teresa Lynch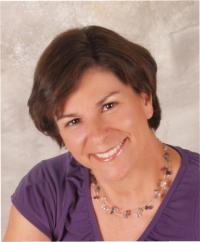 In a radio interview with EFT Radio Online, GoE Trainer Dr Terry Lynch from New Jersey, USA, explains how she has been using EMO with children and teenagers to help them overcome challenges in life, at school and in sports.

Dr Terry Lynch is the author of The StressFish Guide to EMO, and is presenting Inner Awareness Method at the upcoming GoE EMO Conference.
The Joy of Being an GoE Trainer by Sandra Hillawi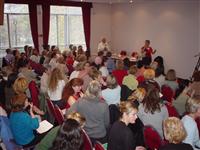 Sandra Hillawi, a world-renowned GoE Trainer and author, specialising in EFT and EMO, reflects back on 10 years of training the new GoE Practitioners.
Sandra writes: It was in 2002 when I decided I would like to become an GoE Trainer. I'd been working with EFT for 2 years and having great success using it with clients in my natural healing practice. It was a natural evolutionary step to want to share this powerful and wonderful healing technique with more people. It was the year that EMO was launched, and in deciding to attend the launch it made sense to take the trainer's training for EMO too, and teach them both.
Wishing you a wonderful Spring,
Josh
Josh Alliston
Communications Officer
www.TheAMT.com/

Added
Mar 22, 2012
|
6,661 Reads
<![CDATA[SN-INDEX-CLOSE]]>
Do you love ENERGY? Do you love working with energy, playing with energy, talking about energy and discovering more about Modern Energy?
The GoE is the place to be for Modern energists.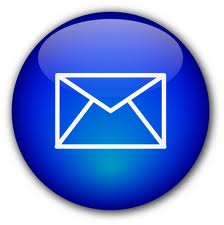 Find out what's on where, who's doing what in energy tapping & Modern Energy. Get special offers & the latest information on special events, workshops and certification courses.