<![CDATA[SN-INDEX-OPEN]]>
"We LOVE Energy!" - GoE Energy Conference 2017 Report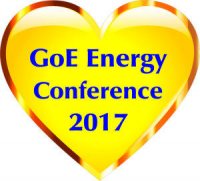 November rolls around again and close to 100 shiny energists from all corners of the world descended upon the Guild of Energists GoE Energy Conference at The View Hotel (Eastbourne) for our annual celebration of all things MODERN energy, and this year LOVE! 
Read on for the GoE Energy Conference 2017 Report...
Added
Nov 29, 2017
| |
5,419 Reads
We were back again at The View Hotel situated on England's beautiful sunshine south coast, and everyone involved including the delegates, presenters and GoE team had an incredible time over the two days!
I personally had an amazing time once again meeting all of you wonderful energists and getting to be involved with many new features this year including the shiny Modern Energy Art exhibit from Silvia Hartmann and guests, as well as Speakers Corner where energists shared words of wisdom and inspiration with delegates throughout the weekend. Here are the thoughts from the rest of the GoE team;
Silvia Hartmann, GoE President ~ "The best conference so far! What a great crowd, not a sour face among them, energists from all over the world happy to see each other, meet up and have an amazing time. With every presentation and with every break, the energy was building and it was brilliant to be a part of that. I showed some of my energy art and brought energy things to share, gave two fun presentations about love and the stars, both exciting to me and close to my heart, and had a great time catching up with everyone.
"What I liked best about the conference was a number of newbies approaching me and telling me how they loved the energy, the sense of friendship and fun, and how amazed they were at who we are and what we're doing. There really is nothing quite like it when people come together in a positive and light filled atmosphere, and we get it that we are not alone, but we're humans, and we belong together. With love and delight to all <3" 
Alex Kent, GoE CEO ~ "GoE2017 was a spectacular conference! There were more smiles, hugs and laughs than I think I've ever seen in previous years. It is a real honour to bring so many energised and passionate people together and watch the magic happen. Meeting up in real life once per year is so very important for creating and strengthening bonds, whilst also keeping up-to-date and starting new projects together."
Zoe Hobden, GoE Member Support Manager ~ "It's my favourite time of year. I love meeting so many GoE members in person, to feel their Energy and get to know them a little better. For me 2017 shone out with it's emphasis on Art, Love and new beginnings. Plans for 2018 have already started, and I look forward to seeing you there!"
There was a strong theme of LOVE at this year's conference with Silvia Hartmann opening the weekend with "The Love Challenge" keynote speech, talking about the importance of love in modern energy and the future of The GoE, beginning the proceedings off to a strong energised +10 start!
Love was strongly felt throughout the weekend with GoE CEO Alex Kent's "The Energy of Attraction" talk (as well as his new book!) proving to be hugely popular at the end of Saturday, before everyone gathered in the evening to boogy down at the Saturday Night Energy Party which was included in everyone's conference ticket!
Successful new GoE Trainer Wendy Fry also had the audience buzzing with "Raising Your Love Vibration to a +10" where all the energists got to take home fetching love heart sunglasses!
Other highlights over the weekend included GoE Trainers Susan Kennard and Jacqueline Besseling presenting on "Energy In Education" and "Working with Children and Energy" which provided useful information of those wanting to use Modern Energy techniques working with young people.
GoE Energy Conference favourite Jimmy Petruzzi returned with "Marketing & Promoting Yourself" teaching everyone about the importance and value self-promotion as a professional in any industry, including as an energist.
It was also wonderful to see Terry Lynch (Inner Awareness Method: Pain Relief through Body Messages) and Beth Fitzgerald (Fearless Public Speaking with EMO & EFT) from USA and Lorna Firth (Entities in Sanctuary) from Cyprus making the journey to Eastbourne for the weekend
A big shout out to all our other wonderful speakers for making it the most +10 and inspirational conference of all time!
Silvia Hartmann ~ Star Energy
Sandra Hillawi ~ The Naked Soul Experience
Barbara Saph ~ Being Authentically You In Your Energy Business
Jorge Vence ~ Beyond +5 Work – Energy Coach Professional
We are working hard to make these inspirational talks soon available to download and watch back for those that attended the conference, as well as those that book for the GoE Energy Conference 2018 (November 10-11). Find out more and save up to 50% by booking your next GoE Energy Conference experience early:
I also had an incredible time teaching Silvia Hartmann's Modern Energy Tapping Foundation course (same content as Energy EFT Foundation) for the first time before the conference. It was great to experience a GoE course for the first time in the shoes of the trainer and I had some amazing feedback from our group, which included a brand new energist from Eastbourne who is keen to learn more!
That evening Alex Kent led his first ever Modern Energy Dating Coach workshop, where he taught the group how to help their clients attract new partners, how to approach new people they are interested in, and much more!
After the conference Silvia lead an incredible group of 18 professional energists through her brand new Modern Energy Tapping Professional (MET Pro) course, which is the next level up and a true evolution beyond Energy EFT Master Practitioner and older tapping methods. Over the three days they had many +10 experiences, and are the very first to have experienced this shiny new course.
Silvia's thoughts on that revolutionary first MET Pro training and her experiences over the three days will be posted on the GoE website very soon, definitely keep an eye out for that.
Please do check out the full photo album from the conference here!
Lastly a big THANK YOU goes out to everyone who made the GoE Energy Conference 2017 possible, including the GoE team, presenters, hotel staff, delegates and more. We had an amazing couple of days experienced everything MODERN energy, and I can't wait to see you all again next year!
+10 sparkles and sparkling ocean energy,
Stephen
Stephen Kent - GoE Energy Conference Co-Organiser 
Added
Nov 29, 2017
| |
5,419 Reads
<![CDATA[SN-INDEX-CLOSE]]>
Stephen Kent
Information about Stephen Kent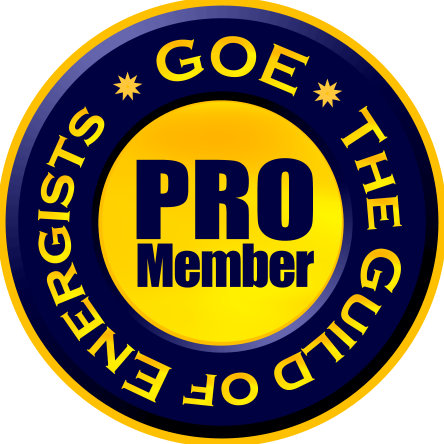 Stephen Kent has kindly contributed the following titles to the 🏫
GoE Library
: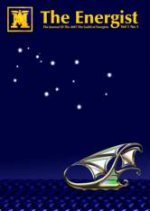 Summer 2014 edition of The Energist magazine.
---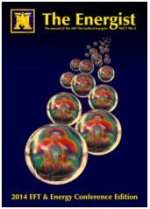 Autumn 2014 edition of The Energist magazine.
---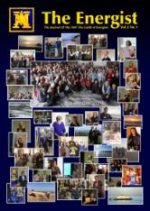 Winter 2015 edition of The Energist magazine.
---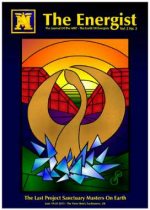 Spring 2015 edition of The Energist magazine.
---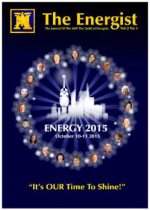 Summer 2015 edition of The Energist magazine.
---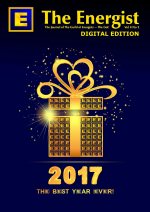 Spring 2017 edition of The Energist magazine.
---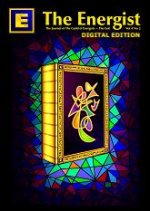 Summer 2017 edition of The Energist magazine.
---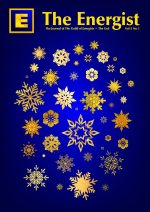 Winter 2018 edition of The Energist magazine. Available to read online on smart phones, tablets and in browsers, plus also the option to download as an Adobe PDF file for printing out at home or...
---
Contact details and membership information for Stephen Kent:
Do you love ENERGY? Do you love working with energy, playing with energy, talking about energy and discovering more about Modern Energy?
The GoE is the place to be for Modern energists.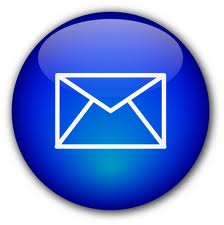 Find out what's on where, who's doing what in energy tapping & Modern Energy. Get special offers & the latest information on special events, workshops and certification courses.