<![CDATA[SN-INDEX-OPEN]]>
Healing Retreat In Egypt - Report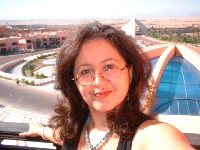 Sandra Hillawi has just returned from Egypt where she was running a healing retreat in the beautiful location of Sinai on the Red Sea.
Read on for her full report, which includes a great video about the retreat!
Added
Jan 27, 2010
| |
8,576 Reads
The retreat was aimed at addressing all areas of mind body and spirit and as such included :

* a raw food and juice detox to restore vitality and help lose afew inches
* daily yoga classes and meditation
* daily EFT and EMO workshops
* extra one to one healing sessions with EFT and EMO
* massage and relaxation therapies
* plenty of time for rest, swimming, the beach,
* the sea and afew local excursions


The video tells the story, so Click Here to view it. Sandra's comments on the event are below.
I am delighted to say that the January Egyptian Retreat was a complete and wonderful success. Really, it was so wonderful in every way.

The video says it all, but I include afew more comments below ….

A staggeringly beautiful location with breathtaking views! A lovely hotel, with the mountains of Sinai behind us,the Mountains of Saudi Arabia in front of us, the beautiful wide sandy beach beside of the hotel beside a lovely warm clear sea, with its own beautiful coral reef.

And so peaceful.

I never saw so many beautiful sunrises and sunsets in my life.

And the lovely group we had for the retreat had a wonderful time.

Daily January temperatures were about 25 degrees C so it was :

Sunrise yoga by the pool, workshops and classes on the beach, massage and healing indoors and out, a breathtaking mouthwatering presentation of raw meals, juices brought to us by the pool by caring smiling staff, we all lost afew kilos and got all our energy and vitality back. We had evening meditations and pampering therapies and a great time making friends on our healing journey and the Red Sea ….it was so warm…yes, in January !

And to see everyone looking so healthy, happy and free, with new energy and resolve for life and a healthy tan…

It was all so wonderful.

To request the brochure for the next Egyptian Healing Retreat

in June with updates and news of other retreats sign up at www.retreatsegypt.com
Hope to see you there next time :-)

Love and best wishes

Sandra Hillawi
AMT Trainer and Master Trainer of EMO


Added
Jan 27, 2010
| |
8,576 Reads
<![CDATA[SN-INDEX-CLOSE]]>
Sandra Hillawi
Information about Sandra Hillawi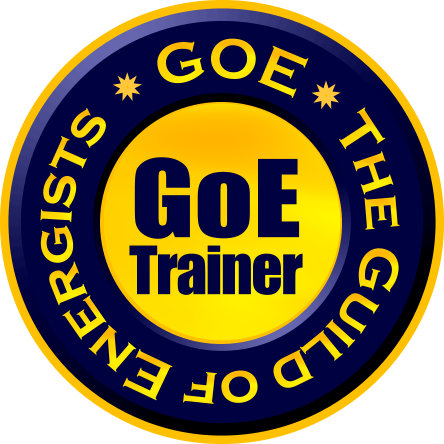 Training courses and events with Sandra Hillawi:
Sandra Hillawi has the following products in the store: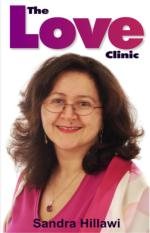 In the "Love Clinic", Energy Expert and international GoE Trainer Sandra Hillawi reveals the real reasons for the problems with love and relationships, and explains in accessible, every day...
---
Sandra Hillawi has kindly contributed the following titles to the 🏫
GoE Library
: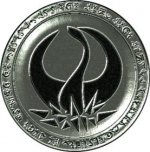 DragonRising is the publishing arm of the Guild of Energists and they've released some of the most outstanding and innovative audio products available, including: HypnoSolutions, HypnoDreams,...
---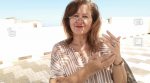 Art is important for our soul. It's our soul and energy expressing itself in the real world. Being in an energy flow state, and writing from that flow state is much easier than we think, and...
---
Nobody knows us better than our own dear Energy Mind! Discover the wonderful effects of SuperMind healing and find your perfect Healing Habitat in time and space.
---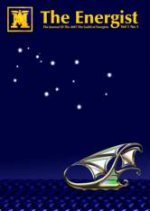 Summer 2014 edition of The Energist magazine.
---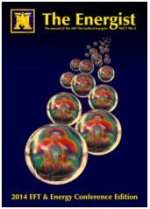 Autumn 2014 edition of The Energist magazine.
---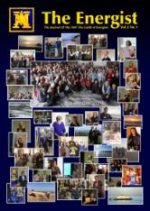 Winter 2015 edition of The Energist magazine.
---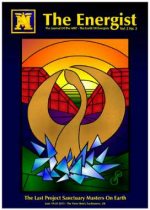 Spring 2015 edition of The Energist magazine.
---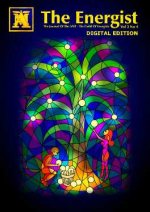 Autumn 2015 edition of The Energist magazine.
---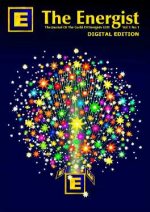 Spring 2016 edition of The Energist magazine.
---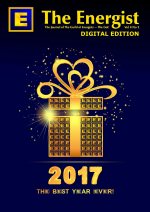 Spring 2017 edition of The Energist magazine.
---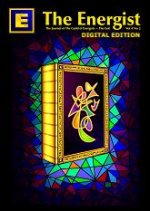 Summer 2017 edition of The Energist magazine.
---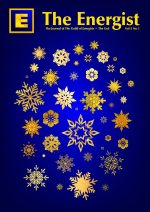 Winter 2018 edition of The Energist magazine. Available to read online on smart phones, tablets and in browsers, plus also the option to download as an Adobe PDF file for printing out at home or...
---
Contact details and membership information for Sandra Hillawi:
Do you love ENERGY? Do you love working with energy, playing with energy, talking about energy and discovering more about Modern Energy?
The GoE is the place to be for Modern energists.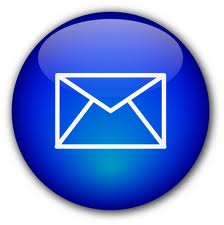 Find out what's on where, who's doing what in energy tapping & Modern Energy. Get special offers & the latest information on special events, workshops and certification courses.